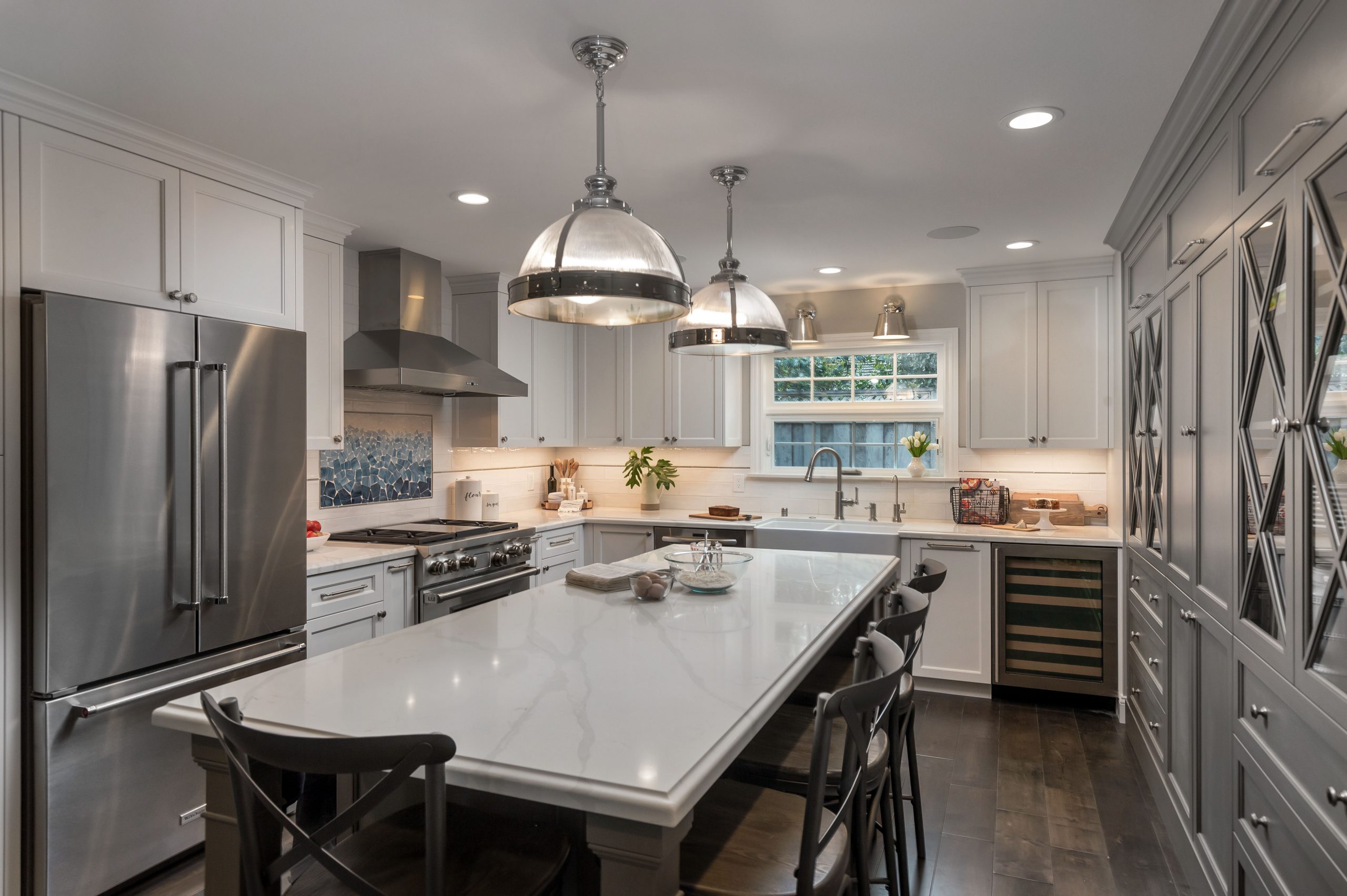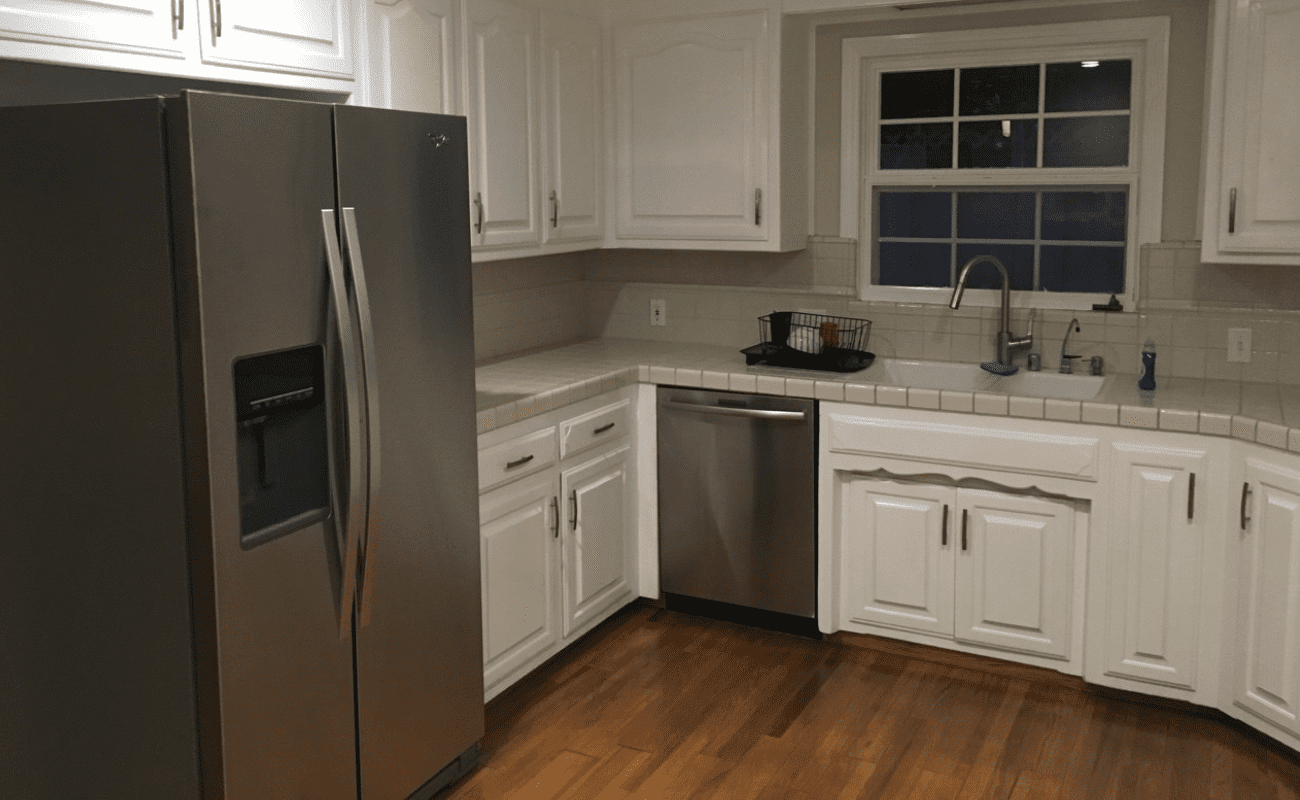 before
after
Kitchens
Cape Cod Inspired Kitchen in Silicon Valley
Transitional Shadow Oaks, Saratoga
Our clients had recently purchased this 1963 Saratoga home when they came to us seeking to do a whole-house remodel. We started in the most important room of the house – the kitchen! For a large home, the mere 200 square foot kitchen was insufficient for their needs. It was dark, cramped, and in need of an update both functionally and aesthetically. Our clients wanted a family-friendly kitchen large enough to accommodate everyone while leaving plenty of room for guests.
Building the Kitchen:
In order to create a fully custom space, we demolished the existing kitchen as well as an adjoining bathroom and family room wall. We modified the adjoining bathroom and added a small hallway leading to the guest bath and bedroom that allowed us to increase the square footage of the kitchen. We added two large structural beams to achieve an open concept space as we were working on the first floor of a two-story home.
Custom Pieces:
The furniture-style built-in cabinetry serves as the focal point of the Cape Cod style kitchen. The cabinetry was crafted to look like a stand-alone hutch and provides ample storage while allowing the clients to display decorative items. The custom mosaic seen behind the stovetop is another eye-catcher. The mosaic by Allison Eden was meant to be a modern take on ocean waves to achieve the "Cape Cod" style kitchen the clients desired. The transformed space includes a large island and plenty of countertop space topped with quartz, engineered hardwood flooring, and a luxury Wolf range for cooking.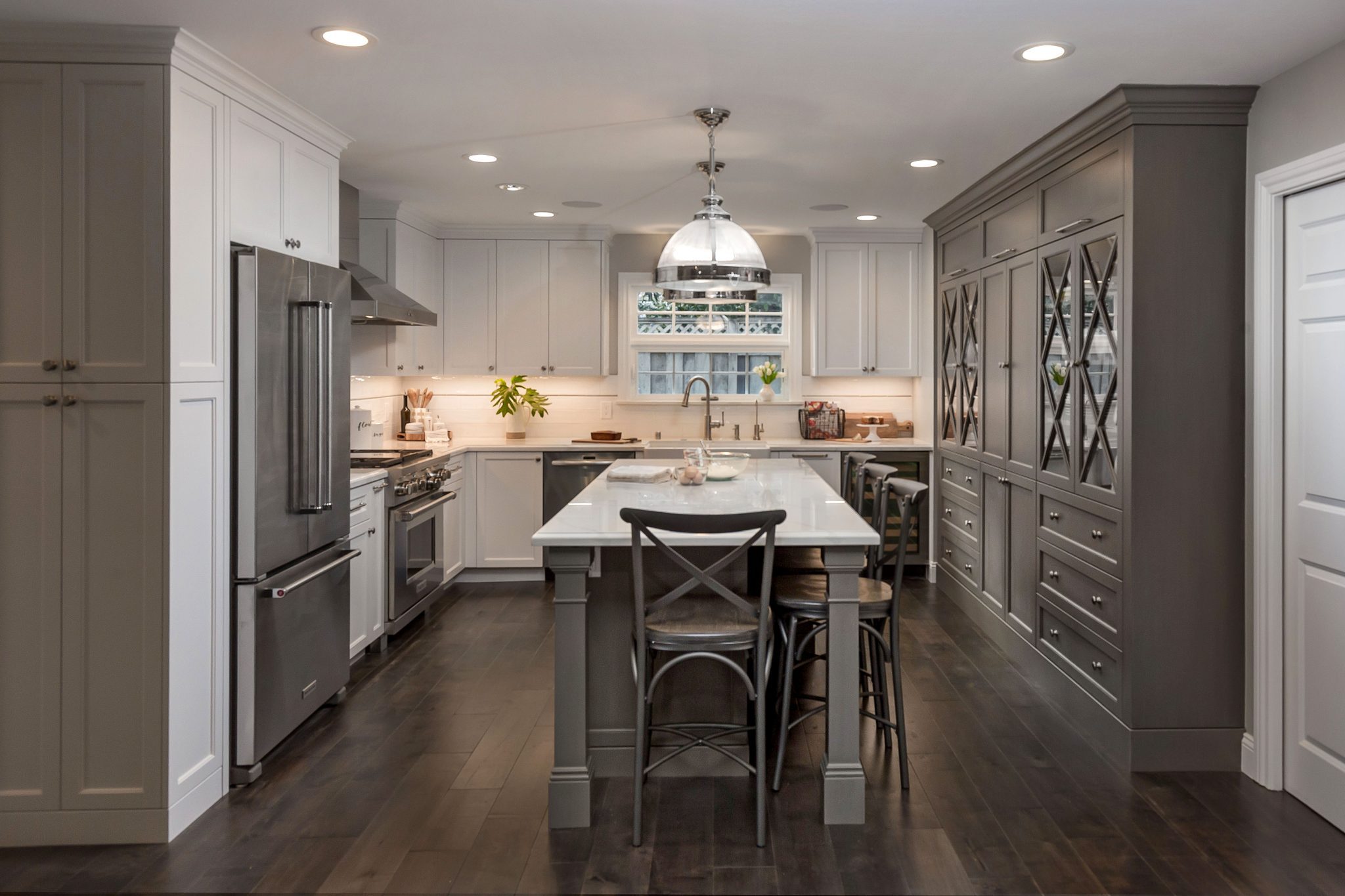 Meet the Team
Get Inspired
Whether you want to learn more about the remodeling process or are looking for some design inspiration, we've got just what you need to get the creative juices flowing!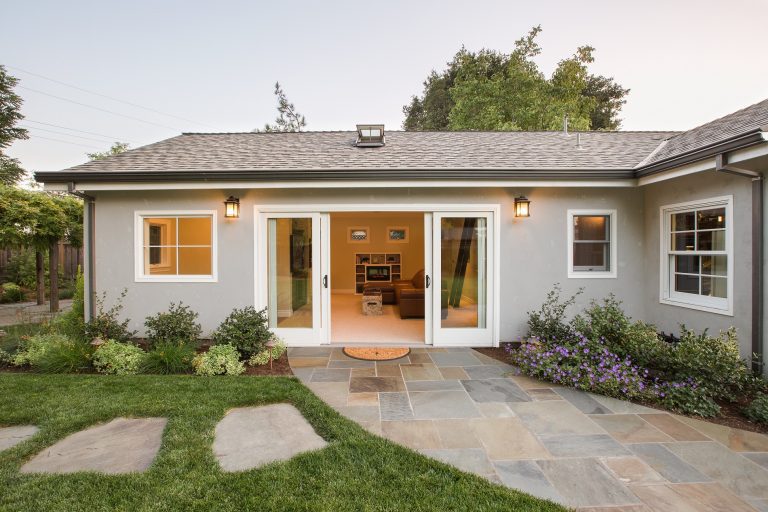 For homeowners, the allure of a home addition lies in the potential to turn cramped quarters into ai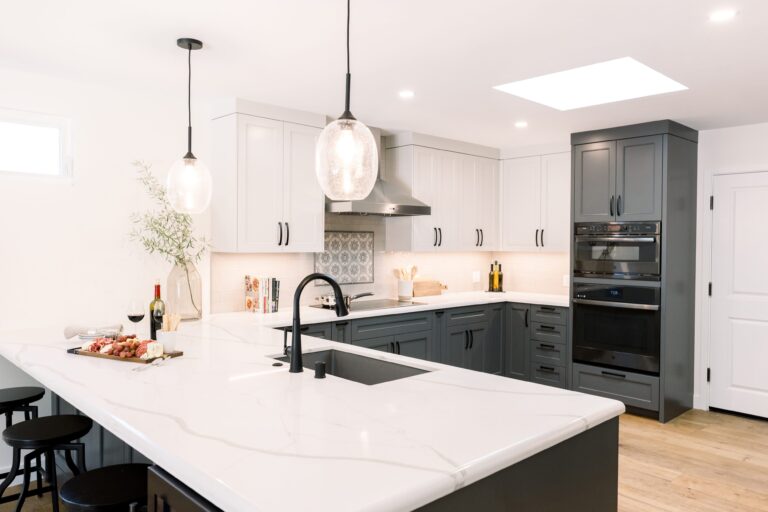 The expert designers at Next Stage provide answers to common questions about kitchen remodels.
Attend a Seminar
Preparation is key to a successful kitchen remodel. There are many budget, design, and planning decisions to make during the process. Join us at one of our free remodeling seminars to learn more about what you need to know before embarking on your remodeling project.