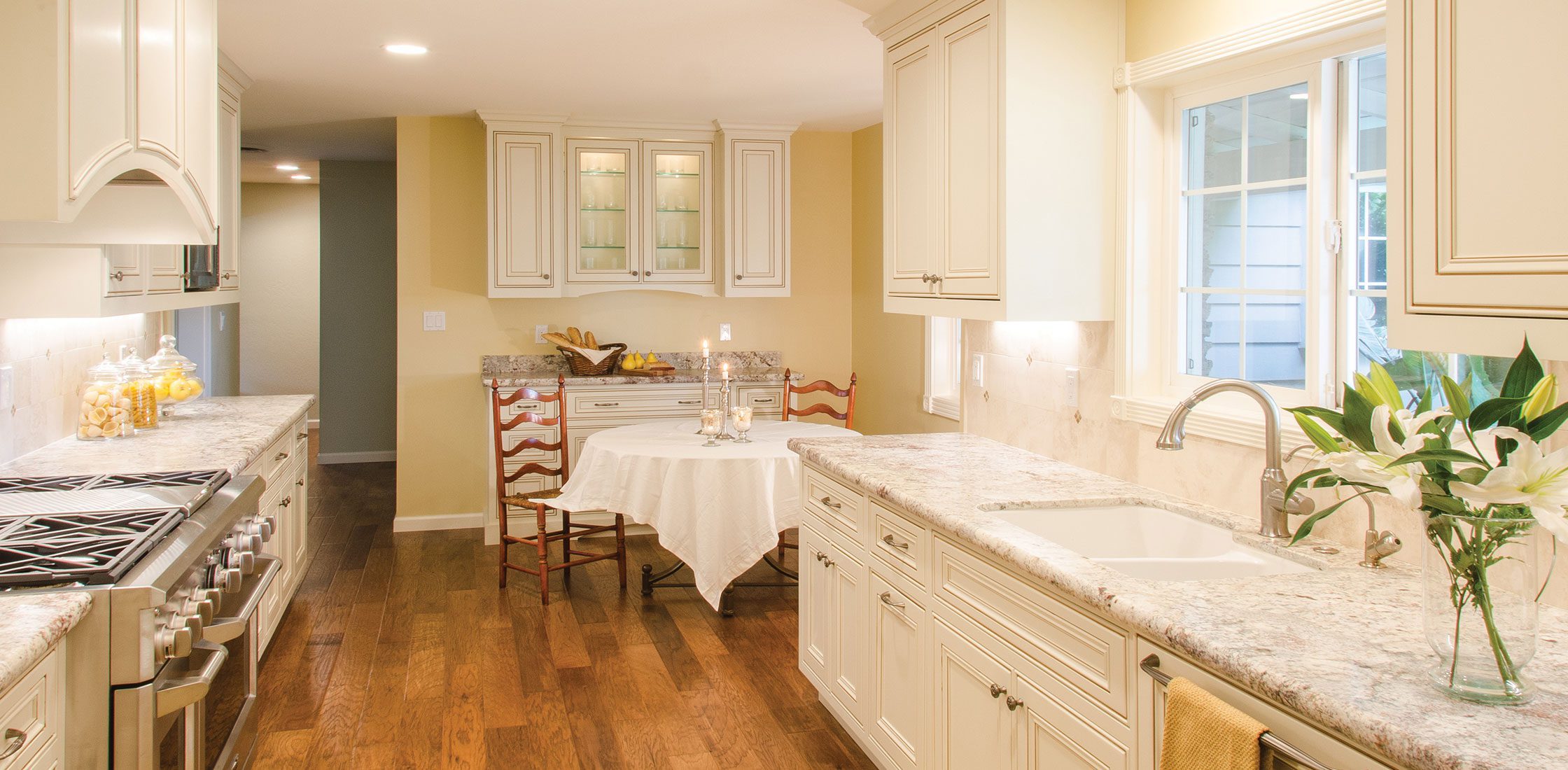 The Concept
The clients were looking for a more open floor plan that offered additional storage and allowed for extra-large appliances. By taking traditional design elements from the rest of the home, this galley Kitchen turned from an outdated cramped divided room into a light, open and inviting space that released the possibilities for multiple cooks and entertaining.
Beauty in Details
Everywhere you look in this beautiful space are layers and details that really pull this traditional gathering area together. From the dual layered crown and furniture style toe kicks to the glazed cabinetry and intricate tile backsplash, this is an inviting room just daring to be used and enjoyed.
Material Selections
We've modernized the classic white kitchen by introducing espresso stained hardwood flooring for added depth and definition. The custom maple grade cabinetry is accented by marble countertops and backsplash and finished with a white porcelain farmhouse sink and brushed nickel hardware on the cabinetry. Shining from the coffered ceiling are three delicate chrome pendants.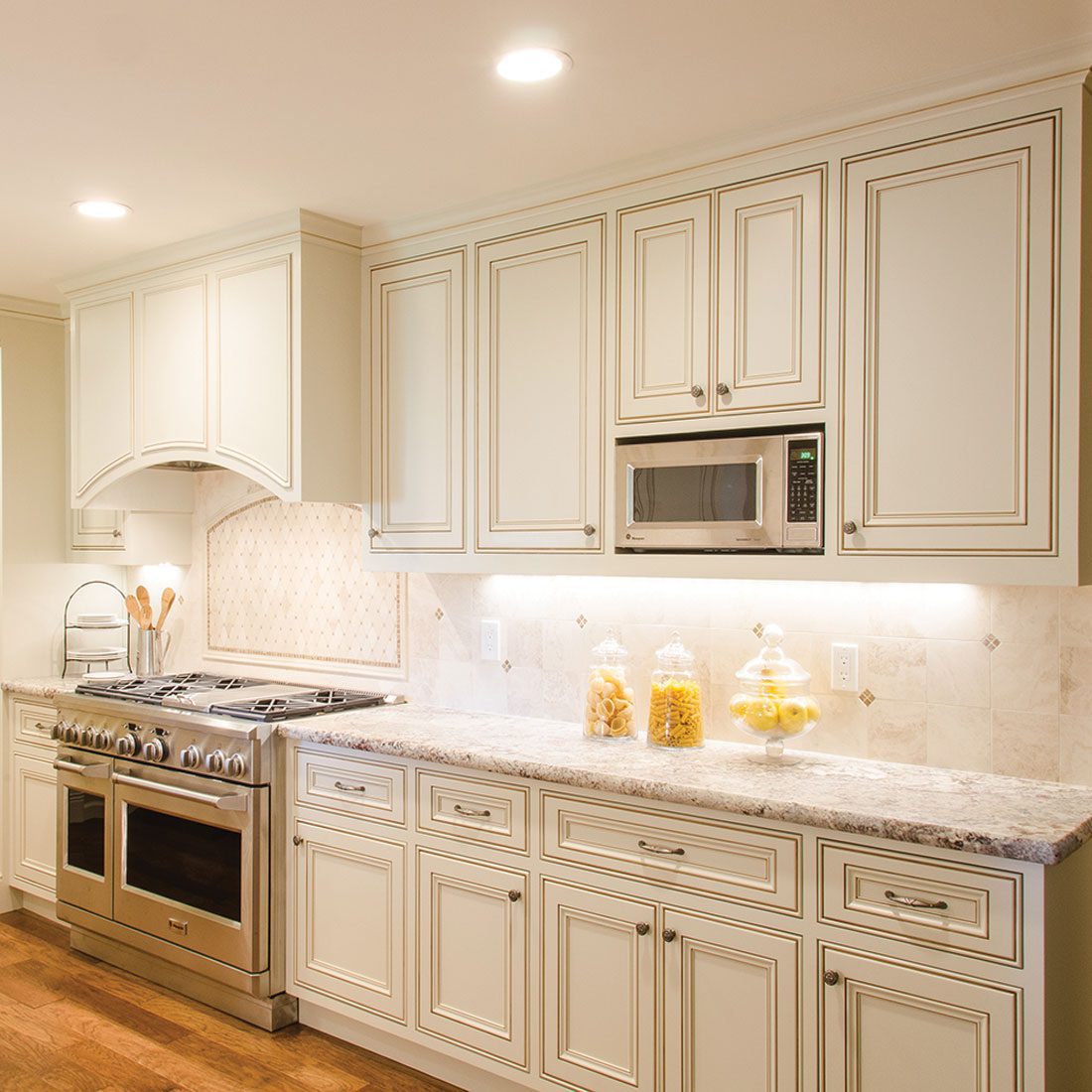 Words from our Client
"The kitchen is beautiful (even better than that) and the project was a great success. The advice, help and craftsmanship all combined for an exceptional result."
D.M.
Meet the Team
Attend An Event
Preparation is key to a successful kitchen remodel. There are many budget, design, and planning decisions to make during the process. Join us at one of our free remodeling events to learn more about what you need to know before embarking on your remodeling project.