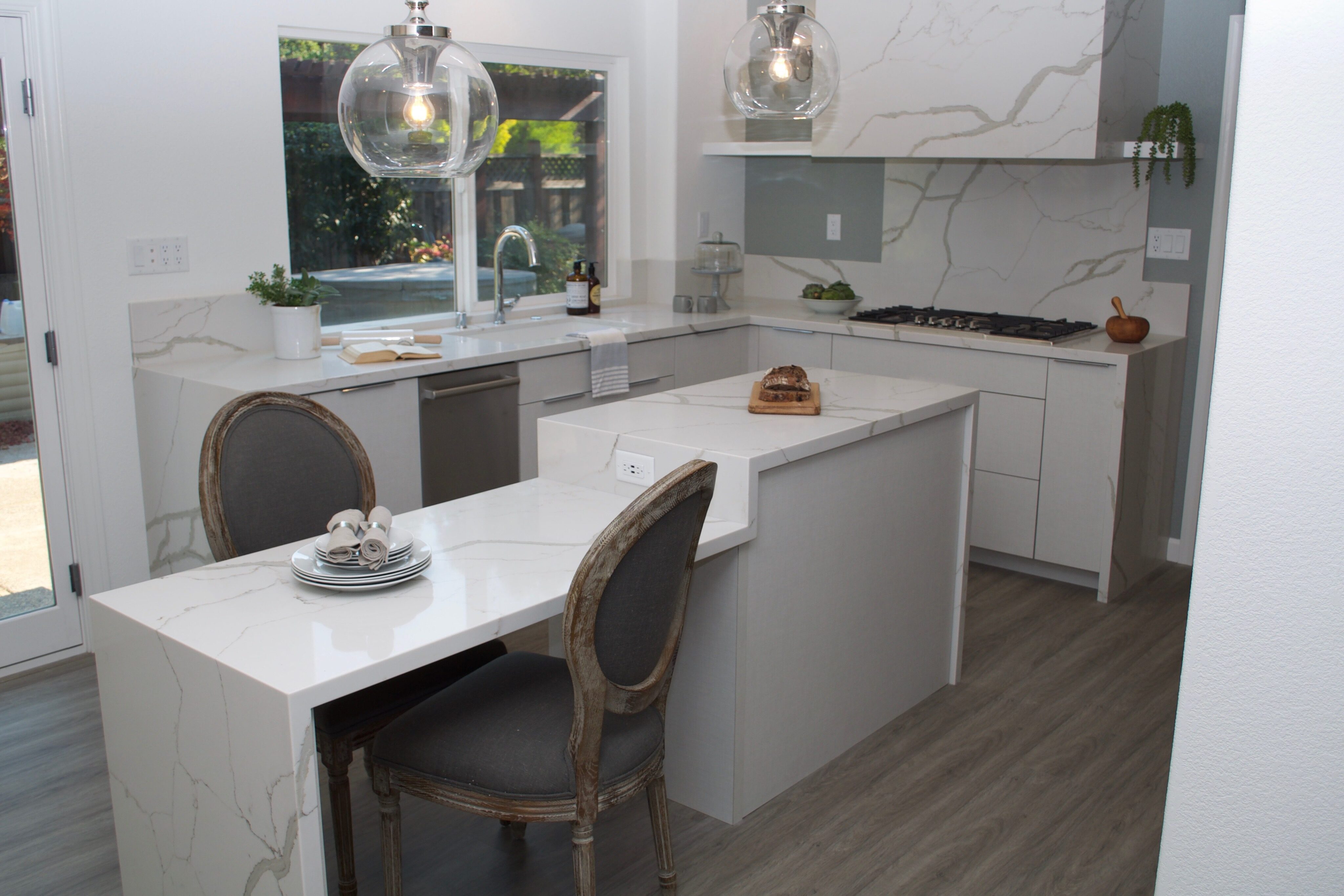 Modern Seven Springs, Cupertino
The Concept
This builder-grade Cupertino kitchen was home to a family of four for nearly 30 years. Once the children left home, these empty-nester parents were ready to design their dream kitchen, customized specifically to how they inhabit and use the space.
New and Improved
The original kitchen had a spacious 200 sq. ft. footprint, but the peninsula proved disruptive to the workflow of the space. The ceiling cabinets not only obstructed the view, but minimized much-needed natural light. The 37-1/2" existing counter height was too high, and unorganized upper cabinets made for difficult access.
The Solution
The existing kitchen was dated, dark and cramped, lacking the open flow and ease of use that the clients desired. They set goals to create more functional storage and organization, incorporating Universal Design elements where possible. They also wanted to brighten the space, so we added natural light and reflective quartz countertops throughout.
Making The Space Work
The new kitchen layout eliminated the peninsula, creating space for a centralized 7-1/2' long, multi-height island that maximized circulation and provided accessible workspace for all users. The ceiling was dropped to create a seamless overhead plane, adding to the overall flow of the space, and the pantry was redesigned with easy-to-access storage.
Ample Storage
The pantry under the stairs was cluttered, unorganized and lacked functional lighting. Utilizing unused space under the staircase increased pantry storage, by recessing three tall pull-outs, with adjustable shelves for dry goods. We replaced existing shelving with an open-cabinet, equipped with deeper roll-outs for storing larger, heavier items below, and shallow roll-outs for easy access to smaller, everyday essentials. A semi-flush LED fixture centered in the space maximizes visibility while diffusing glare for aging eyes.
The Materials
Marble-like quartz countertops and backsplash offer durability, low-maintenance, and zero grout, making this kitchen easy to clean for busy empty nesters. Continuous quartz veining–from the custom hood design to the waterfall end panels–provides elegant movement throughout.
Rethink and Replace
Luxury vinyl plank flooring was installed not only for aesthetics but for easy maintenance and durability. All of the old appliances including the oven, stove, and refrigerator were replaced with Bosch appliances.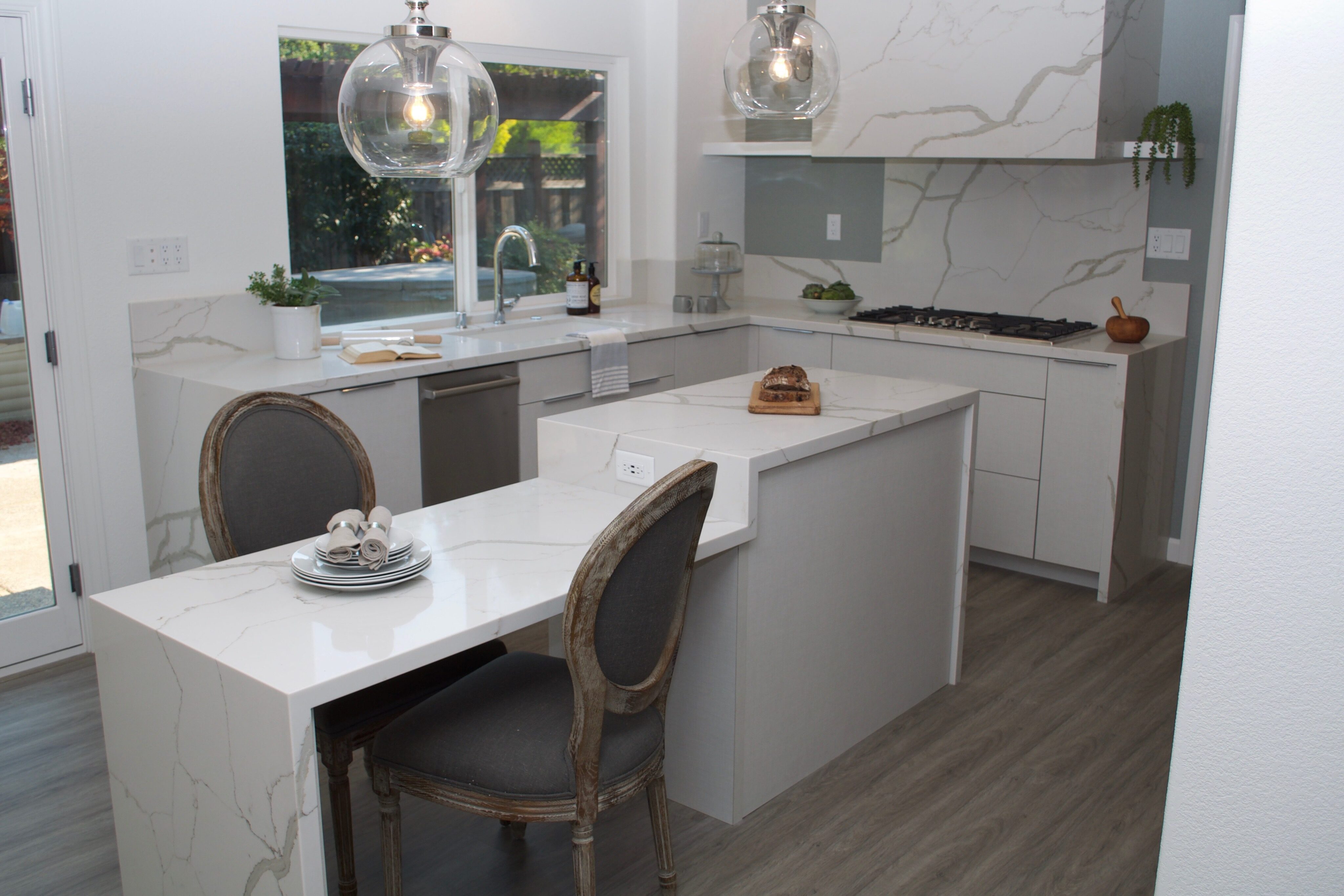 Meet the Team
Get Inspired
Whether you want to learn more about the remodeling process or are looking for some design inspiration, we've got just what you need to get the creative juices flowing!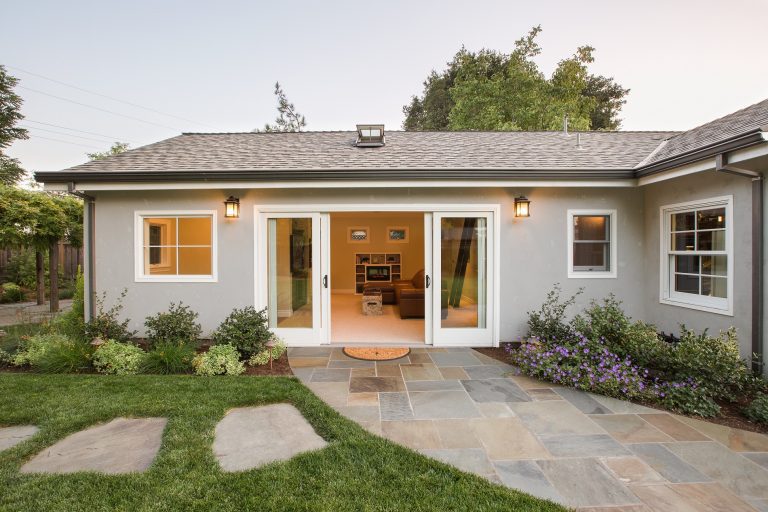 For homeowners, the allure of a home addition lies in the potential to turn cramped quarters into ai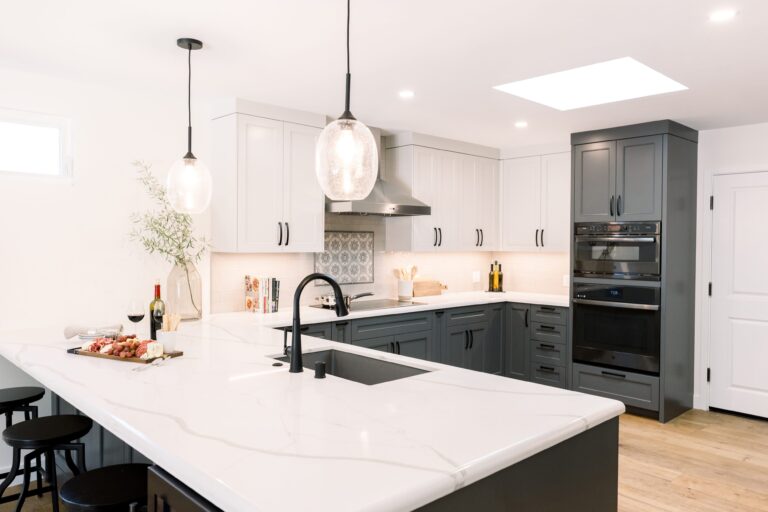 The expert designers at Next Stage provide answers to common questions about kitchen remodels.
Attend a Seminar
Preparation is key to a successful kitchen remodel. There are many budget, design, and planning decisions to make during the process. Join us at one of our free remodeling seminars to learn more about what you need to know before embarking on your remodeling project.