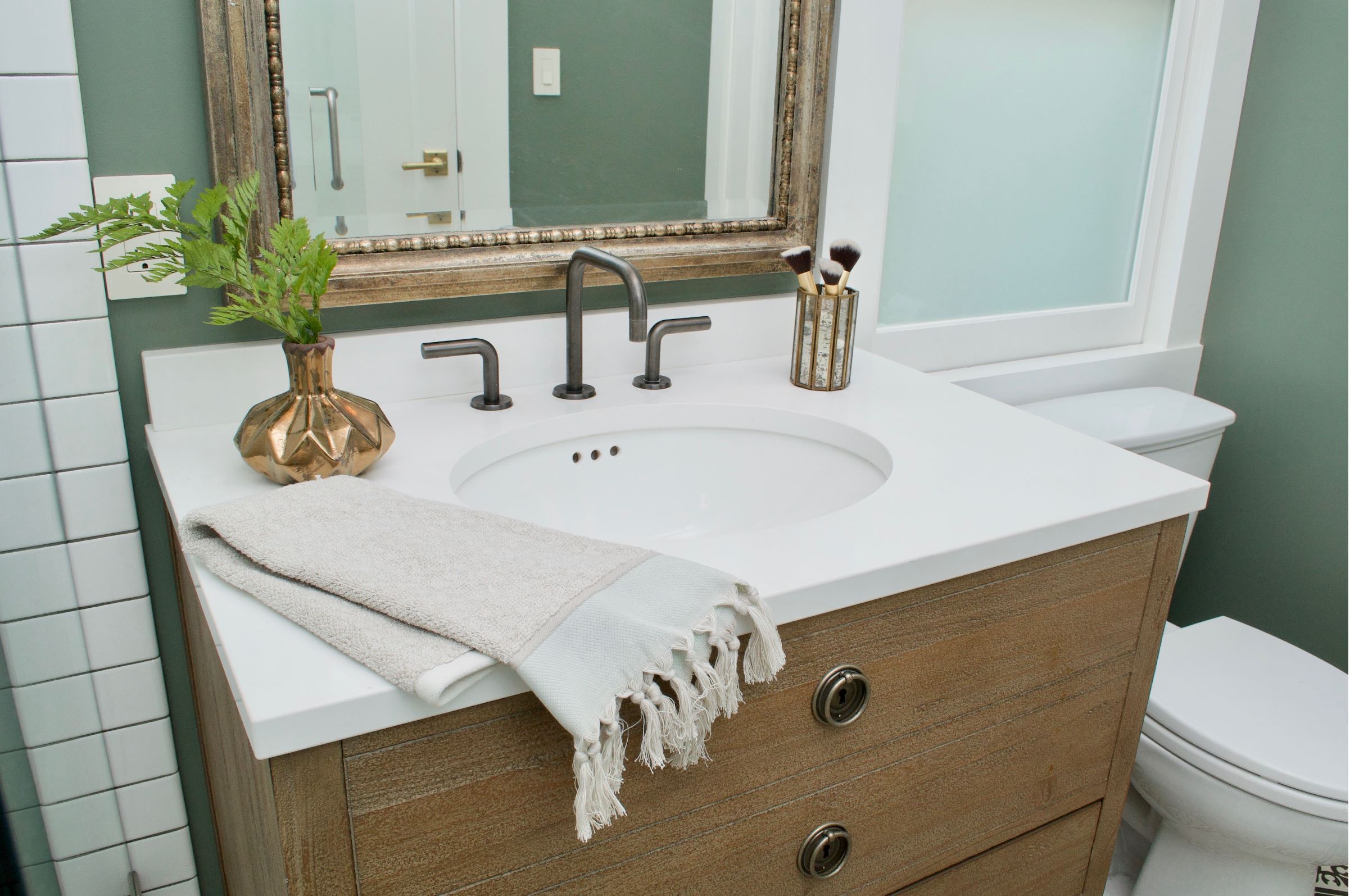 Baths
Eclectic Guest Bathroom
Transitional College Park, San Jose
The Concept
This guest bath, our second remodeling project in this downtown San Jose residence, was part of a 1920's-style Bungalow home that was in need of a modern twist. The client felt that this guest bathroom's lackluster aesthetic did not complement the historic charm of her home, so she sought out a transformative bathroom remodel that would give the space that bright and airy aesthetic she was looking for.
The Goals
This remodel wasn't for aesthetics alone, however — the homeowner wanted to increase usable storage and make the space feel more expansive. While the existing layout worked well enough, the freestanding claw-foot tub devoured nearly a third of the space, and the nearby pedestal sink lacked the desired amount of available storage.
A Bright Outlook
The wainscoting and dilapidated blinds made the original space feel claustrophobic and dark. The hanging shower curtain and deep wall coloring further contributed to the boxed-in feeling. After removing the tub, the new eclectic bathroom design focused on the use of bright, reflective surfaces and materials to reflect more light in the space and dramatize the height of the room's generous 9'-5" height.
Drab to Fab
A new tempered window with an opaque coating was added to filter in natural light, while ensuring privacy from neighbors. Because of limited wall space, we created a towel-pull combo to be mounted on the shower door. The addition of bright, reflective surfaces and a modern, glass-enclosed shower inspired us to visually expand the space even further. Stretching the shower tile to the ceiling, adding a long mirror and a furniture-style vanity that exposed the floor below pulled the space together.
The Materials
The striking semi-gloss Rittenhouse Square subway tiles from Daltile that cover the shower wall played an important role in the decision to add reflective surfaces to distribute more light throughout the bathroom. The patterned floor tile, "Elios", from Tileshop added to the playful nature of the bath. The unique oversized pendant, "Superior Moravian Star" from Shades of Light, was chosen to emphasize the 6 foot mirror.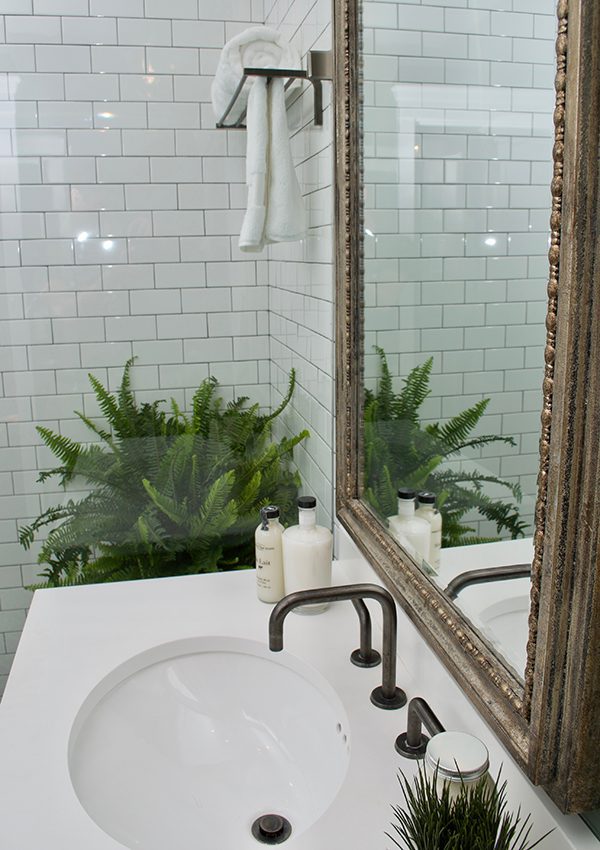 Meet the Team
Attend An Event
Preparation is key to a successful kitchen remodel. There are many budget, design, and planning decisions to make during the process. Join us at one of our free remodeling events to learn more about what you need to know before embarking on your remodeling project.