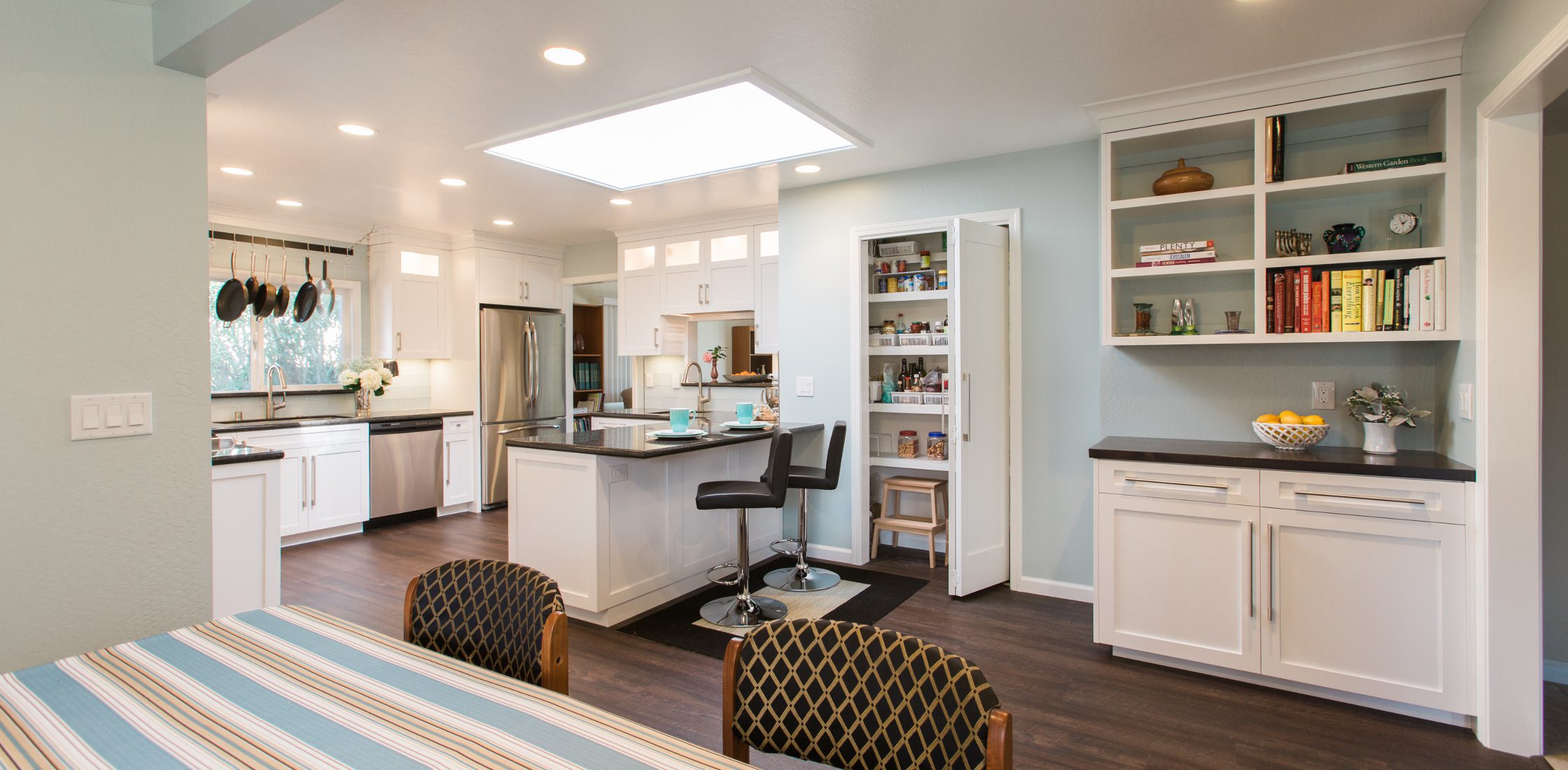 Kitchens
Enlarging A Small Kitchen: A Family's Space Reimagined
Transitional Sunnyvale, CA
The Concept
This family wanted the kitchen to be warm and inviting for family and guests alike; however it was dark, cramped, and lacking charm. Our challenge was enlarging the kitchen enough to allow multiple cooks to work all at once. By getting creative with the floor plan, and using space that was wasted in the current layout, we were able to achieve all of the client's wishes while staying in a budget that the family was comfortable with.
Material Selections
Creating an expansive and luminous space was the ultimate goal for this homeowner. Using crisp white custom cabinetry along with light reflecting Islandia Barbados Series glass tile back-splash by Arizona Tile, we were able to accomplish just that. We also used a beautiful, sturdy, Impala black granite counter-top by Dal Tile which enhanced the space with smooth clean lines. Touches of brushed nickel hardware throughout the space were just what were needed to help the space feel more contemporary.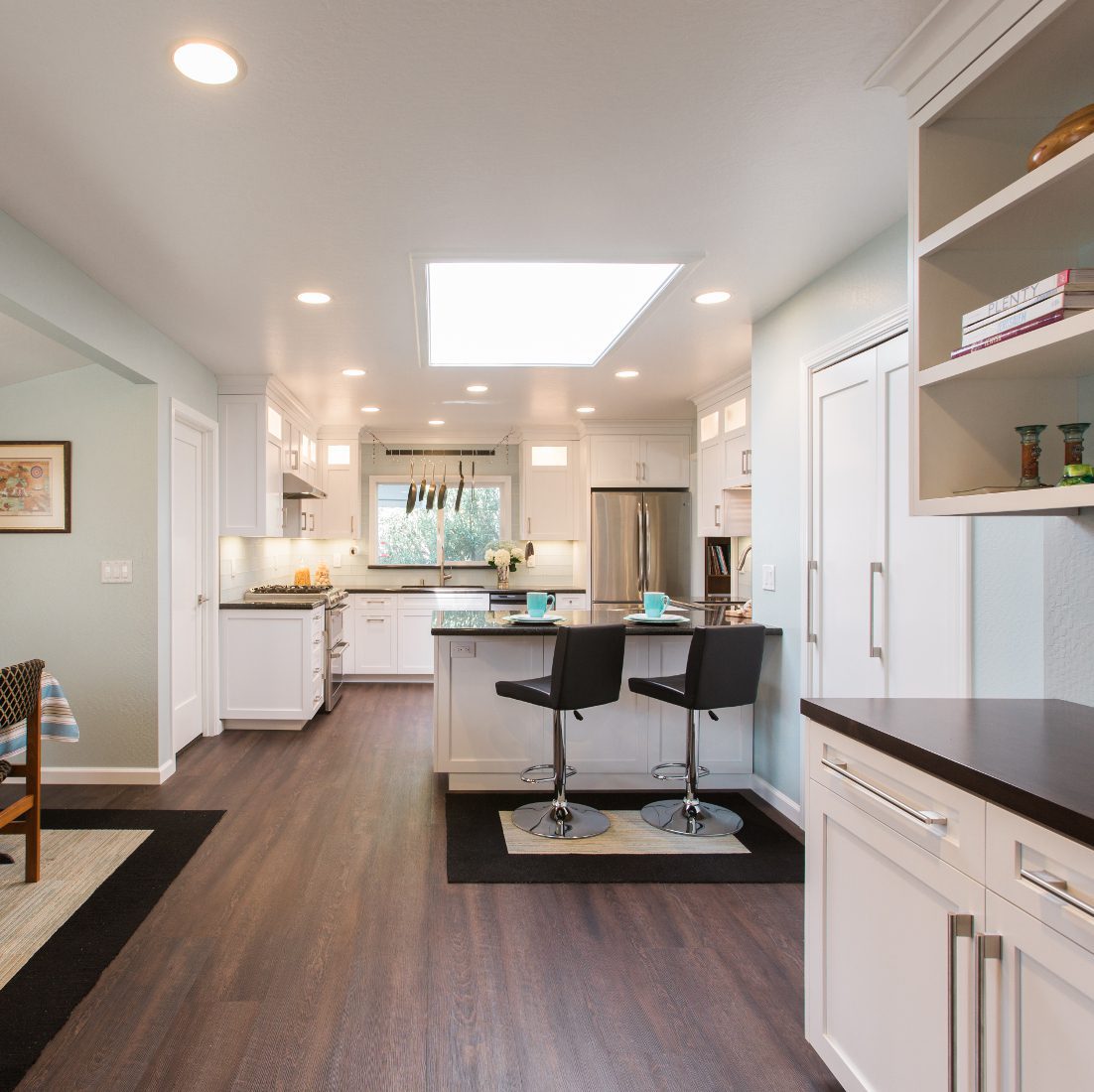 Words from our Client
"We had nothing but professional, courteous, and responsible service. We had heard many horror stories about renovations from friends and acquaintances, but our project was nothing like that -- the work was clean, on schedule, and done with a minimum of impact to our household."
C.J.
Meet the Team
Get Inspired
Whether you want to learn more about the remodeling process or are looking for some design inspiration, we've got just what you need to get the creative juices flowing!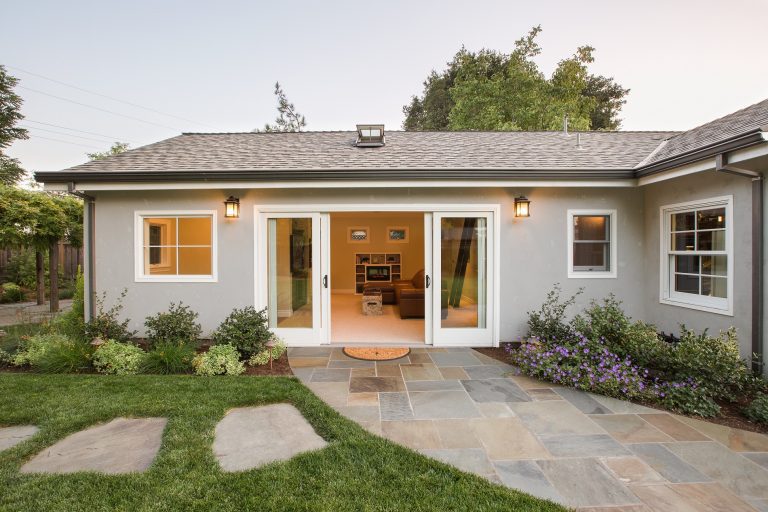 For homeowners, the allure of a home addition lies in the potential to turn cramped quarters into ai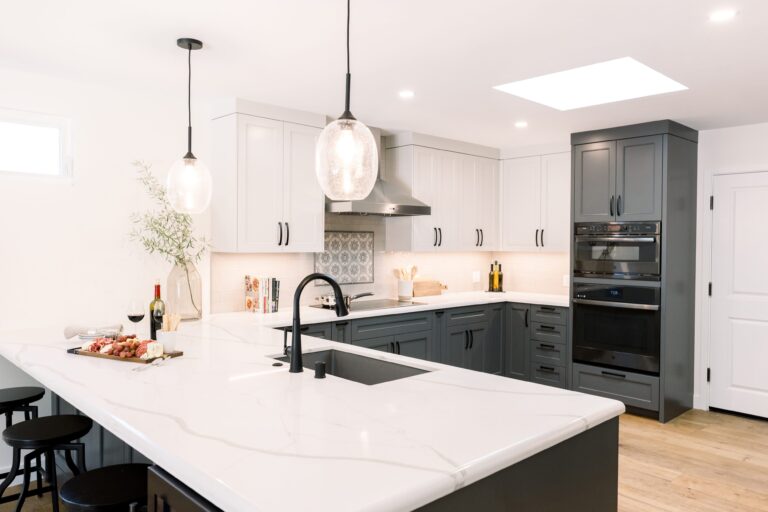 The expert designers at Next Stage provide answers to common questions about kitchen remodels.
Attend a Seminar
Preparation is key to a successful kitchen remodel. There are many budget, design, and planning decisions to make during the process. Join us at one of our free remodeling seminars to learn more about what you need to know before embarking on your remodeling project.