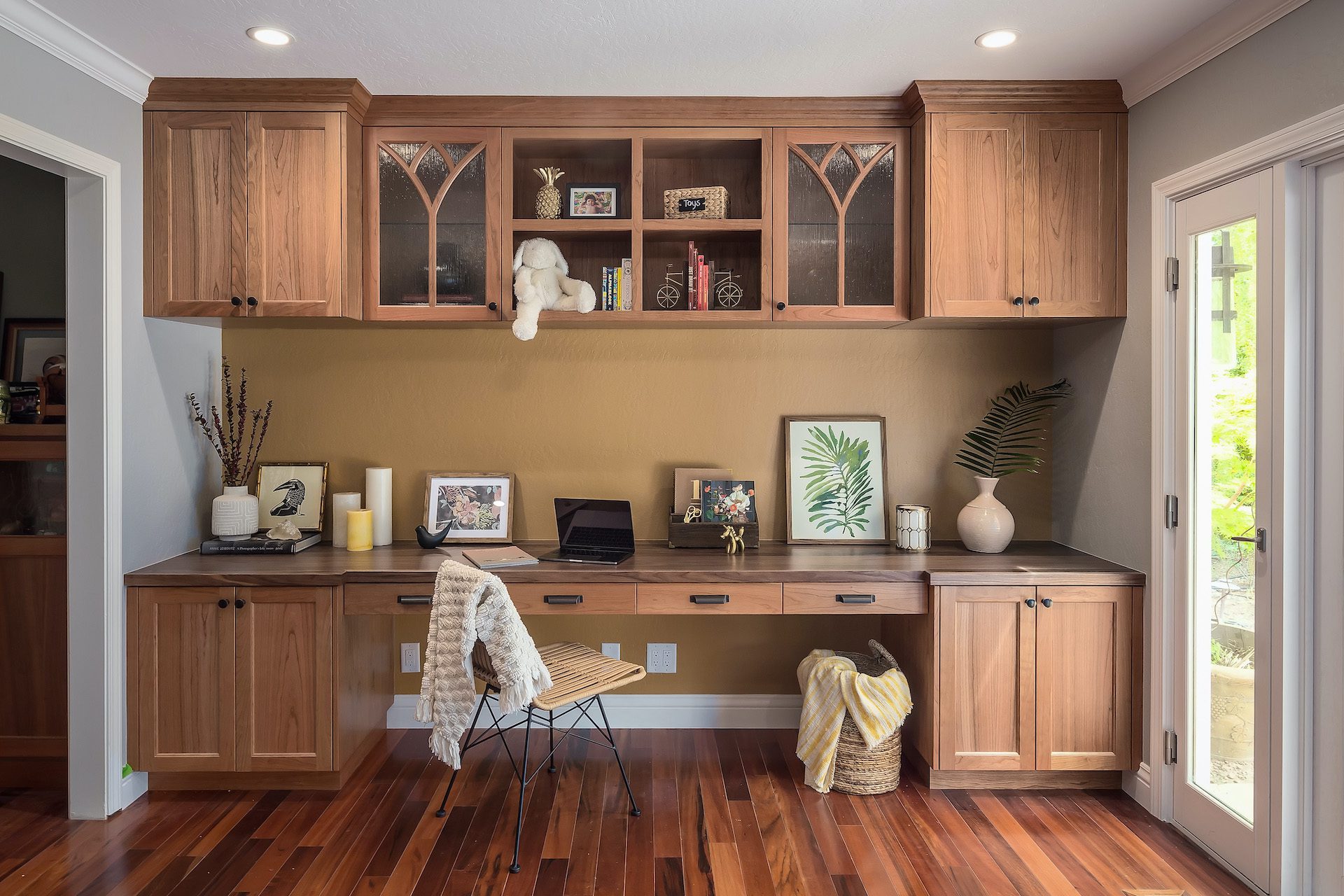 Interior
A Custom Work Station in the Kitchen
Unused Dining Space:
The original dining room was a large space that was desperately in need of reorganizing. It had become a makeshift spot for art projects, collectibles storage, and the odds and ends that often collect in a busy family home. The accumulation of stuff in the space eventually blocked access to the patio doors that led out to the garden and pool. The client's key goal was to convert this space into a kid friendly work zone.
After:
A wall of custom-built cabinets provides stylish storage and a work surface in this new kitchen work station for parents and kids. The new multi-functional room serves as a space for working from home, crafting, and playing games. The patio door washes the room in natural light and leads to the garden and pool area.


Meet the Team
Attend An Event
Preparation is key to a successful kitchen remodel. There are many budget, design, and planning decisions to make during the process. Join us at one of our free remodeling events to learn more about what you need to know before embarking on your remodeling project.