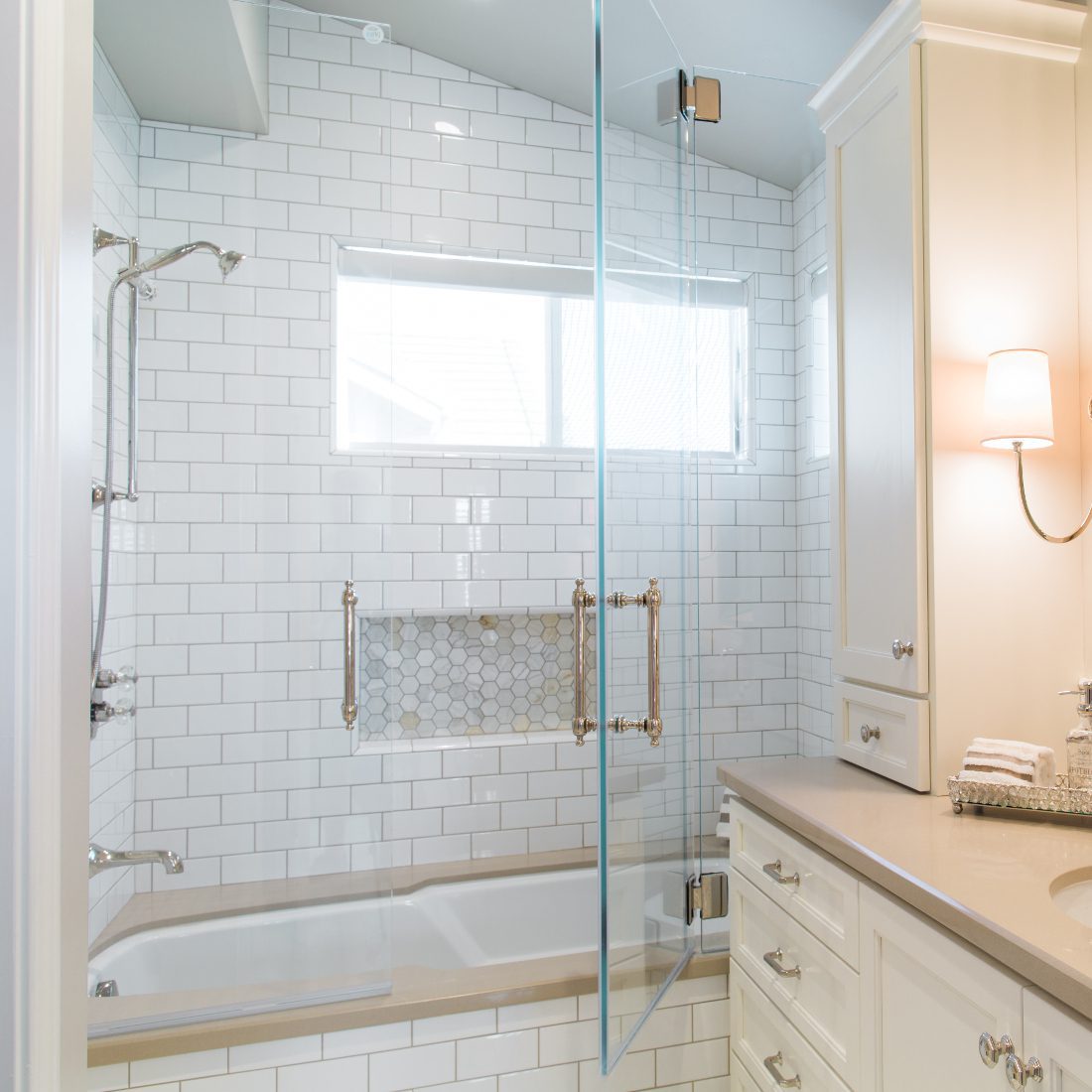 Baths
Livable & Luxurious Master Bath
Traditional San Jose, CA.
The Concept
Our client wished for a master bathroom retreat, full of luxurious finishes, reminiscent of a classic European boutique hotel bath. The former builder-grade Master Bath was far from that. The homeowner desired a refined space that would be designed to include the following: a generously sized air bath tub with shower, improved storage solutions, adequate electrical outlets, a heated towel warmer, to utilize classic finish materials, and a complete redesign of the lighting layers and controls.
Materials Selection
Economical porcelain subway tile was run throughout the tub/ shower walls with exception to the Calcutta marble mosaic accents. Honed marble tile was selected for the bathroom flooring and tub skirt. Custom vanity cabinet and commode cabinet were meticulously designed to house specific owner items to be easily within reach. Custom swing doors were installed between the bath and bedroom for added privacy as well as lighting control. Carefully curated fixtures add a touch of luxurious glamour to the space.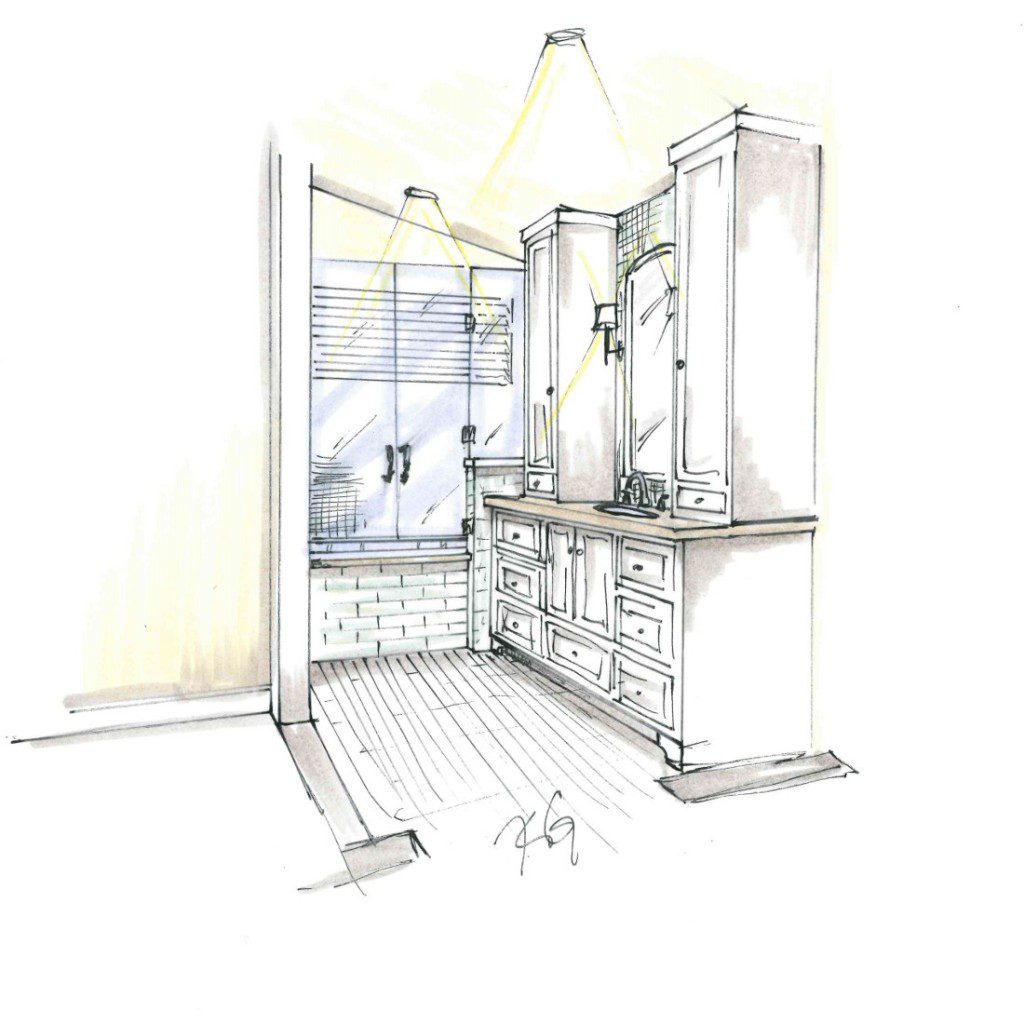 Words from our Client
"Katelyn is a true artist, she was able to ask a few questions and design my kitchen and bathroom better than I could have ever imagined."
B.L.
Meet the Team
Get Inspired
Whether you want to learn more about the remodeling process or are looking for some design inspiration, we've got just what you need to get the creative juices flowing!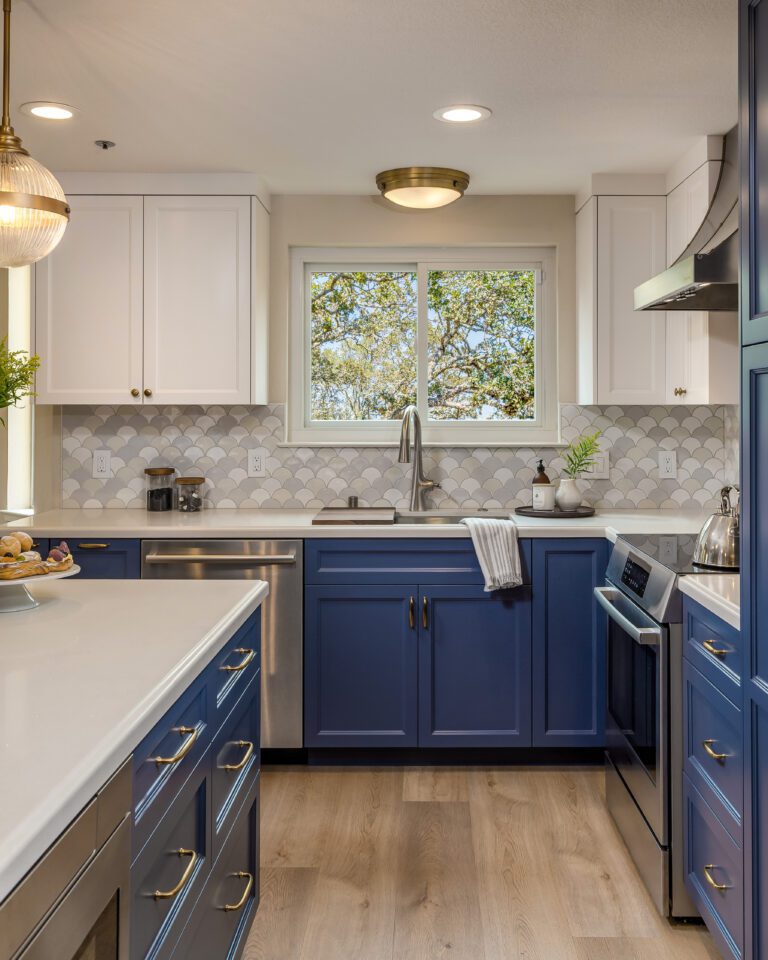 For a universal kitchen design that's fun and easy for all ages and abilities, read the article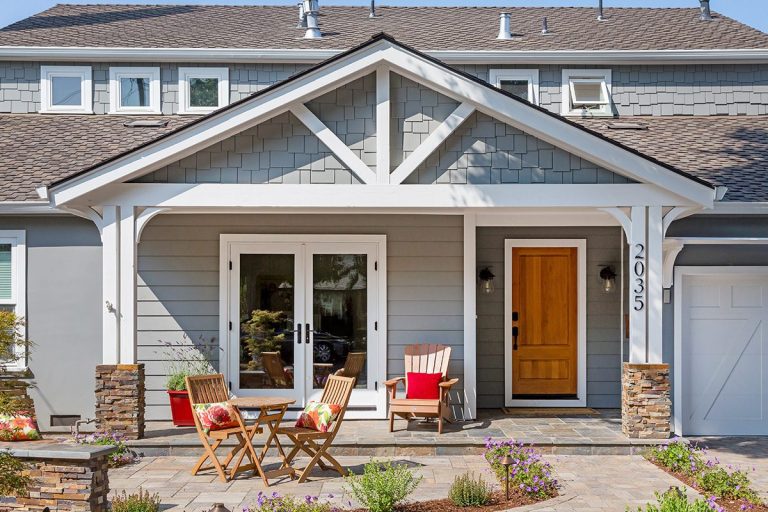 Here's the one place to get answers on the complete step-by-step remodeling process.
Attend a Seminar
Preparation is key to a successful kitchen remodel. There are many budget, design, and planning decisions to make during the process. Join us at one of our free remodeling seminars to learn more about what you need to know before embarking on your remodeling project.