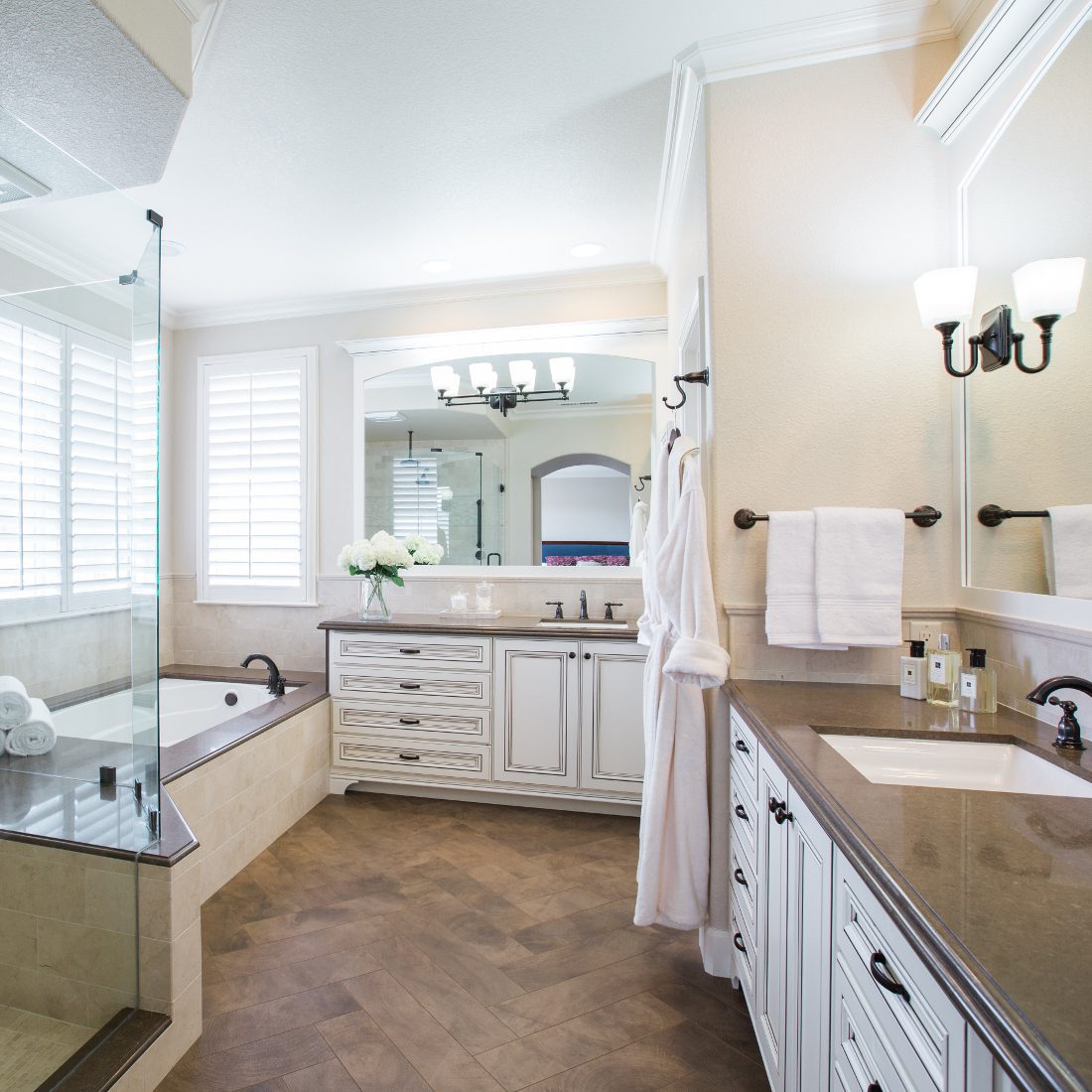 Baths
Luxury Bathroom Design
Traditional Eagle Ridge, Gilroy
The Concept
While the layout of this traditional bathroom was sufficient, the outdated tile and small shower footprint left more to be desired. The home owners wanted a bathroom that evoked luxury. Providing a larger shower, an angled tub deck was designed allowing for a spacious seat and pan. A soffit was created above to follow this outline, giving the shower a dedicated feeling of space within the tall ceilings of this large room.
Materials Selection
Coordinating the Caesarstone Wild Rice quartz with the espresso-glazed cream cabinets gave this room contrast with a sense of relaxation for these busy homeowners. Various sizes of honed Crema Marfil Marble fill the shower walls. Wood tile flooring set in a herringbone pattern was created to both be inviting as well as add texture balancing the space. The oil rubbed bronze luxury bathroom fixtures and accessories follow the same warm finish and angled style that follows throughout the bathroom.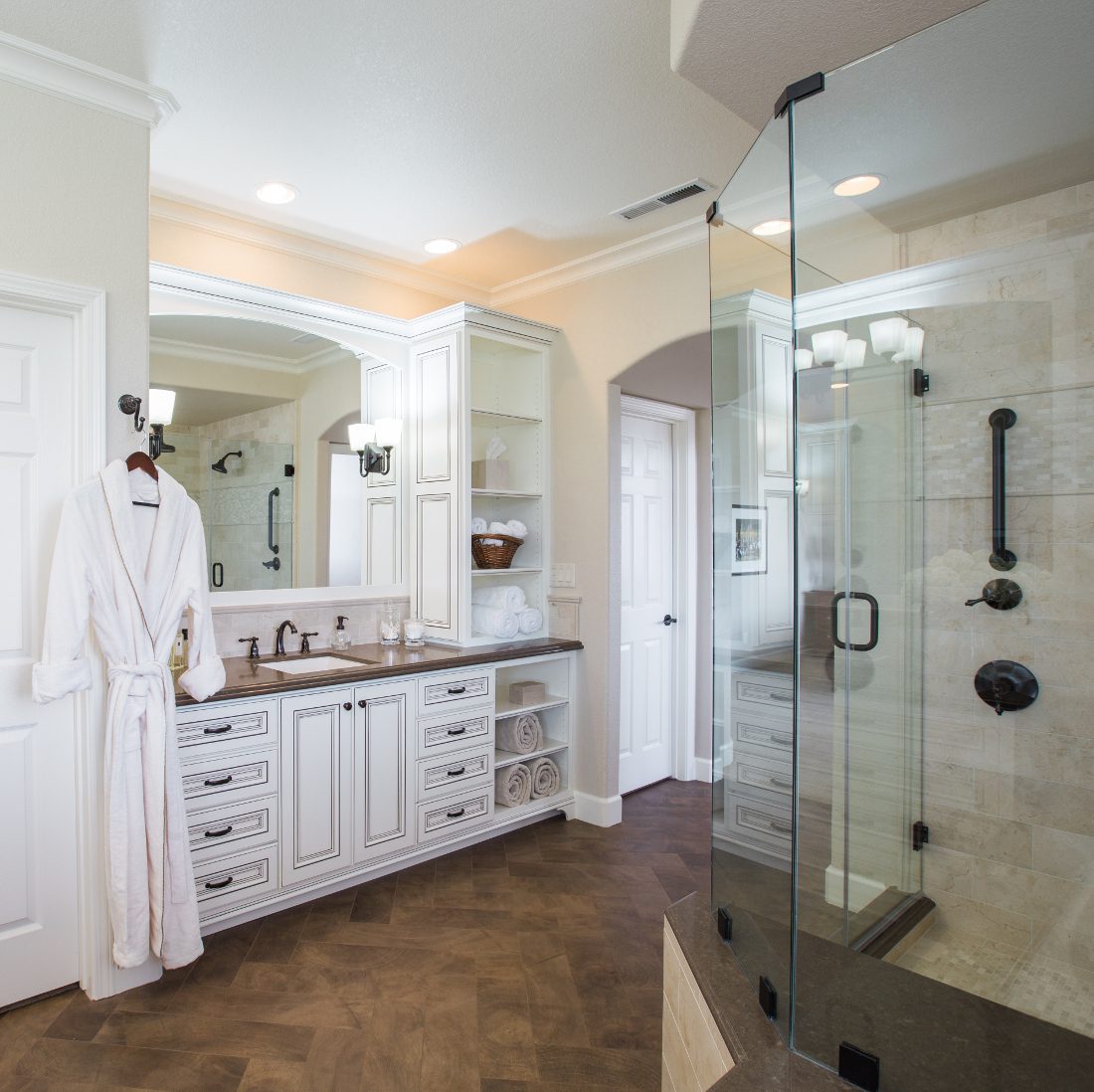 Meet the Team
Attend An Event
Preparation is key to a successful kitchen remodel. There are many budget, design, and planning decisions to make during the process. Join us at one of our free remodeling events to learn more about what you need to know before embarking on your remodeling project.