Kitchens
A Caterer's Kitchen
Transitional Winchester Orchard, San Jose
The Concept
This builder-grade kitchen was stuck in the 90's and did not serve the homeowner's needs both aesthetically and functionally. As a retired caterer, the client's goal was to minimize clutter, maximize work space, and create a modern kitchen worthy of entertaining their frequent guests.
Finding A Fit
This modern kitchen remodel was restricted to its existing footprint, with the challenge of designing cabinetry for a space with three corners and an angled wall that housed mechanical components for two units in this town home complex. By implementing creative storage solutions and an updated, sophisticated palette, the designer resolved the awkwardness of the space and brought this kitchen into the 21st century.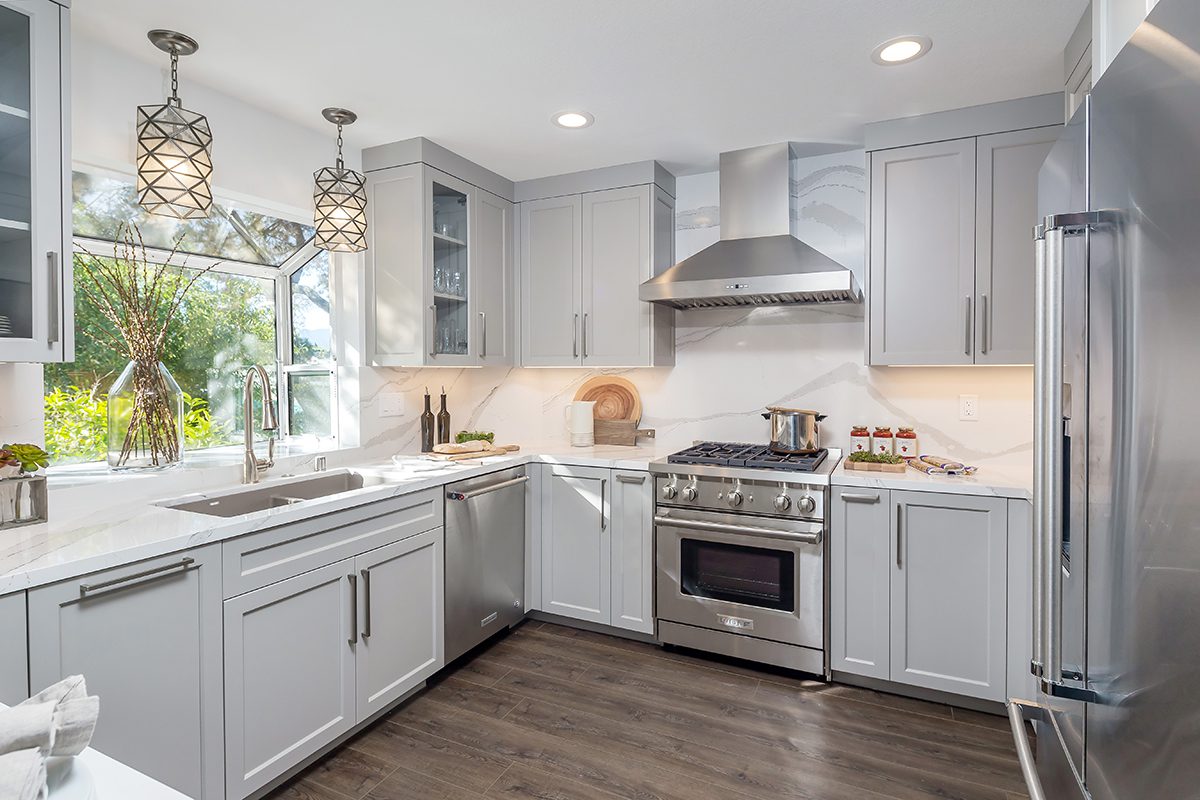 Words from our Client
"Next Stage Design did a really fantastic job with the extensive remodel in our townhome. Patricia walked us through the process from start to finish. Our designer, Samantha made it easy for us to make decisions and came up with creative concepts. Jerry made the magic happen with his masterful carpentry, electrical and finish work. Many times you hear horror stories about contractors not following through, leaving jobs unfinished or outright ripping you off. Next Stage Design gave us a schedule that was followed to a "T" and well supervised by Chip. We always knew which sub contractor was showing up to do a particular job each day. We are so glad we chose Next Stage Design to update our home."
D.H.
Meet the Team
Attend An Event
Preparation is key to a successful kitchen remodel. There are many budget, design, and planning decisions to make during the process. Join us at one of our free remodeling events to learn more about what you need to know before embarking on your remodeling project.