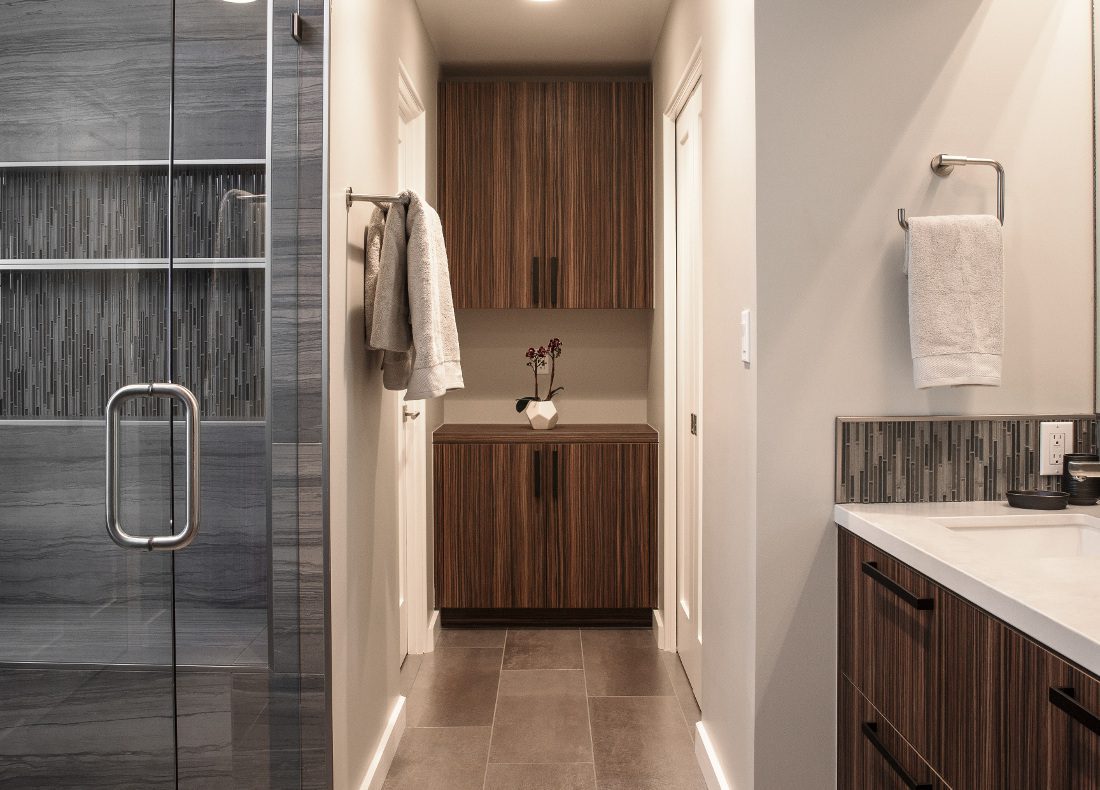 Baths
Modern Master Bathroom
Modern Monastery Gardens, Santa Clara
The Concept
These Santa Clara homeowners wanted a reconfigured suite that provided more privacy and plenty of storage. The modern master bath suite footprint was expanded by capturing inefficient storage spaces in the Kitchen and Dining spaces. The improved space plan called for a spa-like retreat with modern amenities such as a large walk-in shower, double vanity, private toilet room, extra-large closet, and a private entrance from the Master Bedroom.
Materials Selection
Vetrissimo glass tile was paired with large format Emser porcelain tile with wood grain for visual contrast and a strong masculine feel. A modern palette of varying shades of gray, blue and sage green is carried throughout the updated spaces, creating the design intent and consistency so important to the clients.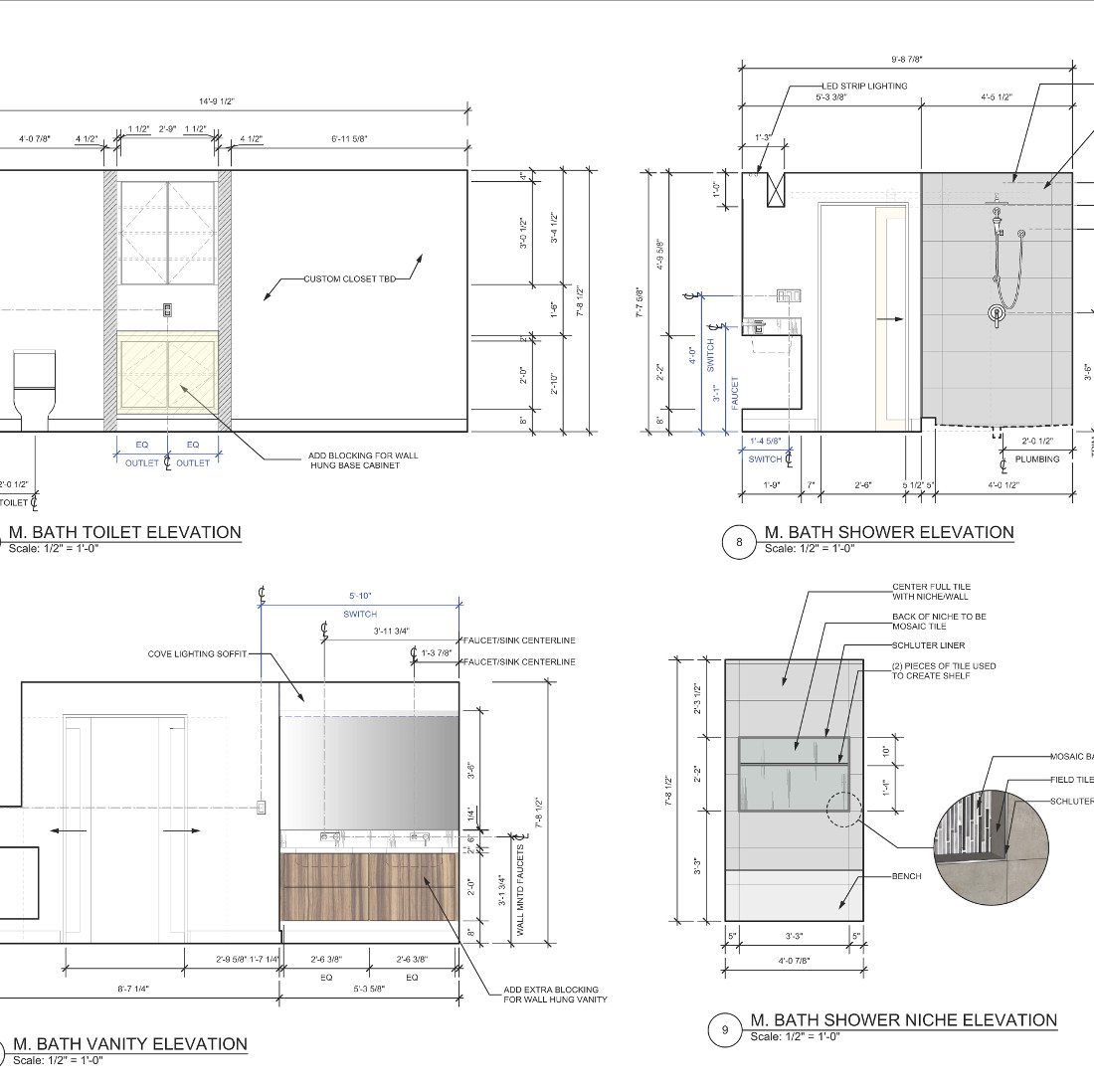 Meet the Team
Attend An Event
Preparation is key to a successful kitchen remodel. There are many budget, design, and planning decisions to make during the process. Join us at one of our free remodeling events to learn more about what you need to know before embarking on your remodeling project.