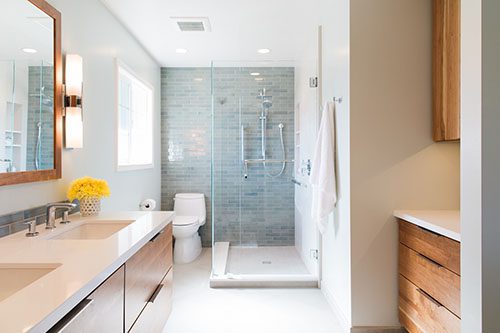 Baths
Brushstrokes of a Modern Masterpiece
The Concept
Considering limitations of the "Golden Years" to come was important to one of the clients, while the other's Artist design philosophy required attention to a meaningful composition. Enlarging the cramped footprint of the bathroom, eliminating an unnecessary hallway, and completely relocating plumbing sculpted an inviting space. The palette (defined by watercolor tiles and natural wood) becomes the finishing brushstroke of this masterpiece.
Materials Selection
Statement hand-made Heath ceramic tile and streamlined cabinetry are the essential elements for this memorable palette. The feature tiles are applied to one focal wall, to visually guide the user into the space. The unique water color variations between the tiles are perfectly complimented by the clean, white engineered quartz which finishes the curb top, niche shelves, and countertop. The rest of the room is treated with neutral, textured tiles and warm natural cherry wood to emphasize the airy yet bold narrative.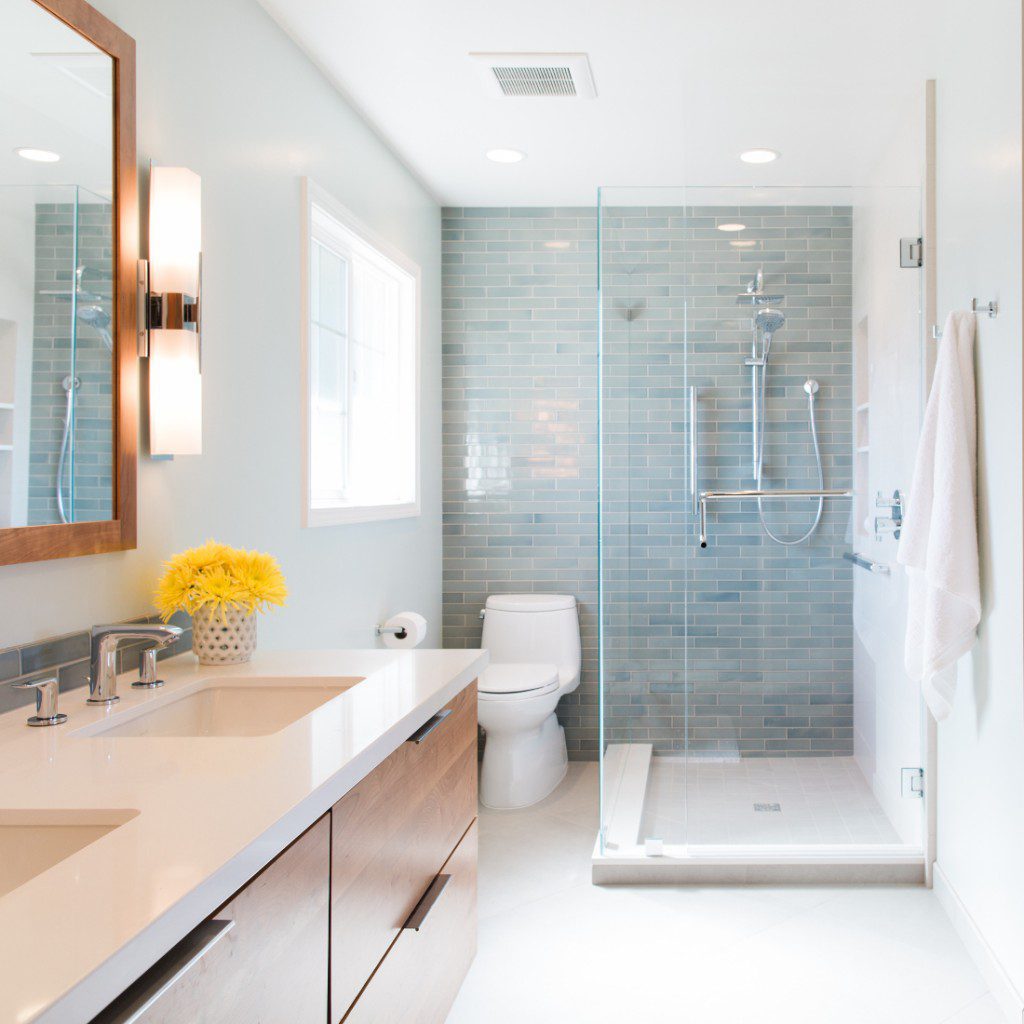 Meet the Team
Get Inspired
Whether you want to learn more about the remodeling process or are looking for some design inspiration, we've got just what you need to get the creative juices flowing!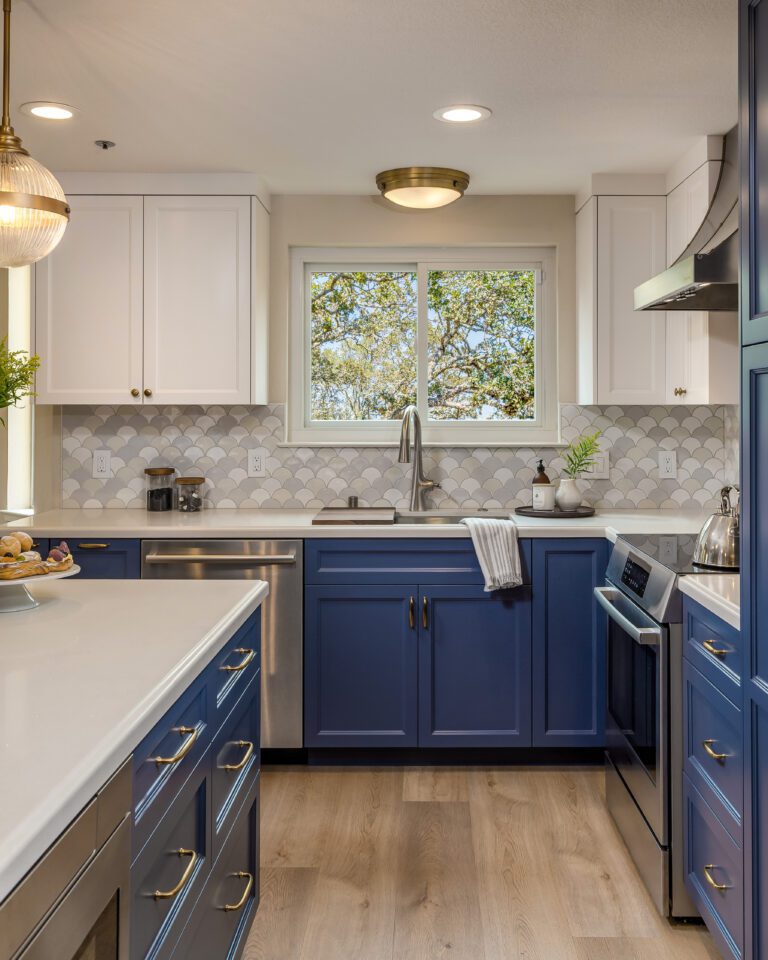 For a universal kitchen design that's fun and easy for all ages and abilities, read the article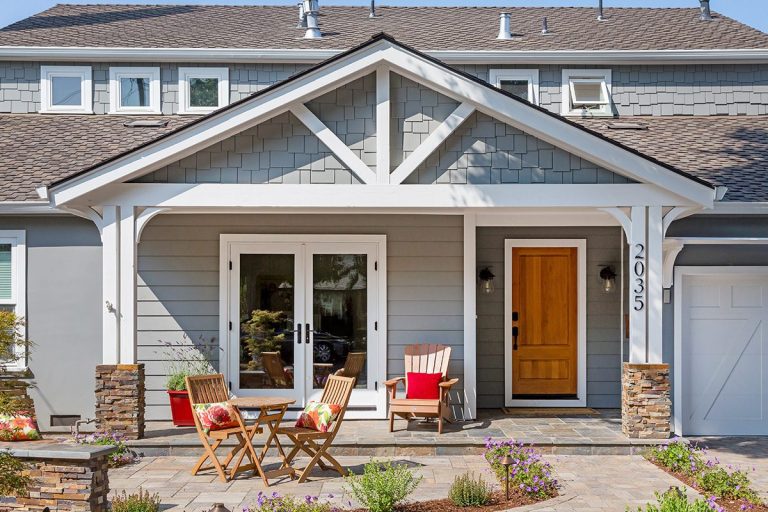 Here's the one place to get answers on the complete step-by-step remodeling process.
Attend a Seminar
Preparation is key to a successful kitchen remodel. There are many budget, design, and planning decisions to make during the process. Join us at one of our free remodeling seminars to learn more about what you need to know before embarking on your remodeling project.