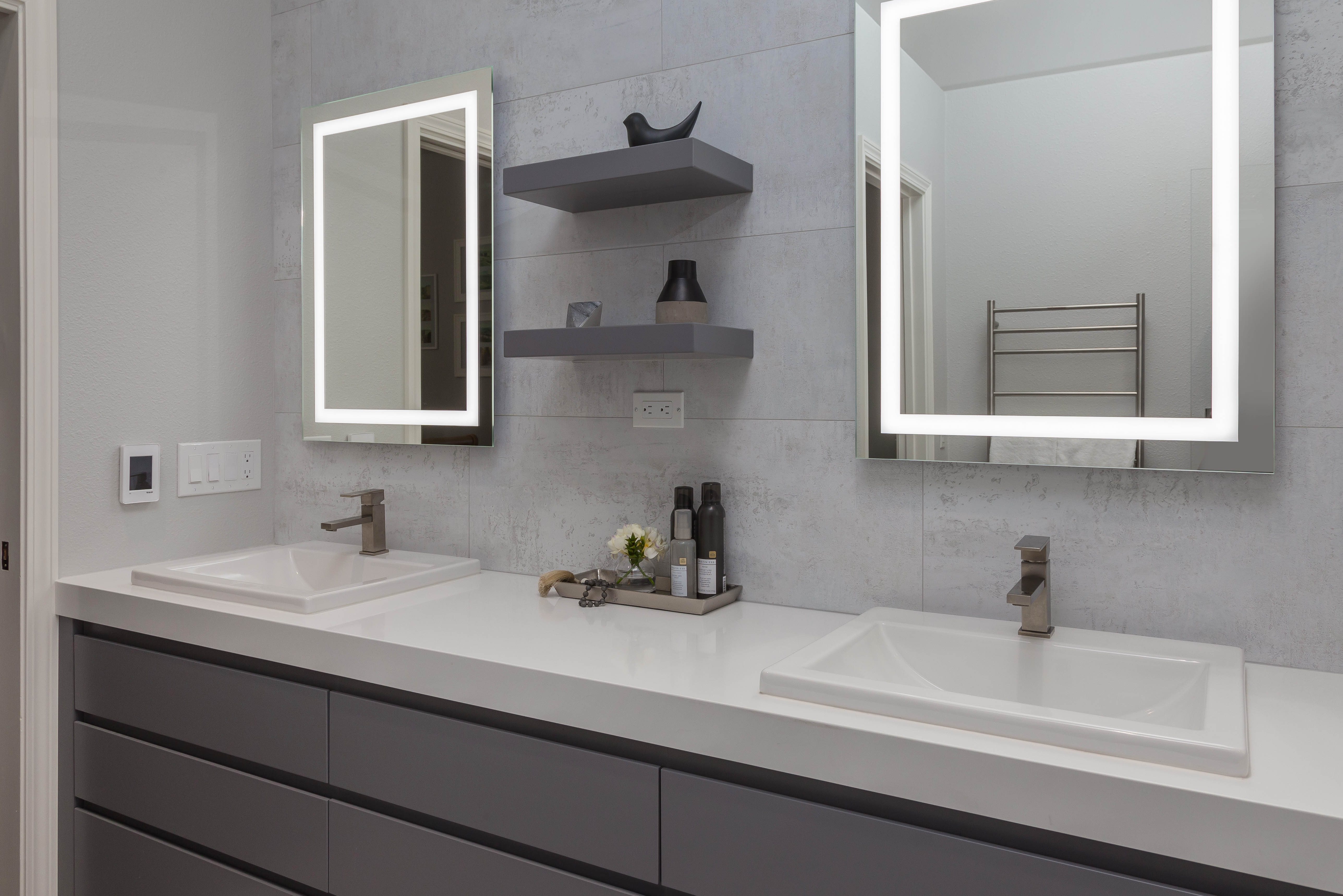 Baths
Modern Minimalist Bathroom
Modern Evergreen, San Jose
The Concept
Having remodeled their kitchen with us in the past, the client wanted to achieve a clean aesthetic in their master bath that resonated with the rest of their home and spoke to their style. Their current bathroom was outdated with a lack-luster vanity and a less than desirable tiled counter-top. The shower had a fixed shower head at a low height that made showering inconvenient and a rusting door frame that was becoming hard to maintain. The shower surround and the tub deck were finished in the same small format square tile that resulted in displeasing grout lines.
Keeping it Minimal
A modern minimalist aesthetic was one of the main goals of this project, along with creating a bathroom that finally answered the homeowners' storage needs. We incorporated built-in storage niches into the shower, replacing the shower caddy that previously hung off of their glass enclosure to hold shower necessities. We also added a touch of luxury by including heated floors and towel warmers!
Pull & Replace
The idea was to embrace the existing conditions and make the necessary tweaks to revamp the space. The tub deck and the vanity have a separation between the two to allow the space to breathe and to minimize how "boxy" the bathroom felt. The clients specifically did not want hardware on the new custom-built vanity, therefore, the designer specified routed finger pulls which was done by our cabinet makers.
Mirror Mirror on the Wall
The huge plate mirror looked overbearing in the space and left the vanity with no definition or refinement. To overcome this, we installed individual LED mirrors over each sink – the solution added functional lighting without the need for a separate light fixture. The original mirror medicine cabinet adjacent to the plate mirror now felt redundant and out of place in the new bathroom, therefore it was removed out of scope and the small contents of the medicine cabinet found new homes in sink tilt outs.
The Materials
Porcelain tile from Porcelanosa can be seen throughout the bathroom behind the vanity, the shower walls, and on the floor. A darker Porcelanosa tile was used as a feature in the shower wall. The hexagon shaped porcelain tile from Emster Tile that sits on the shower floor is a fun shape that adds a little playfulness to the modern minimalist look. The Cambria Quartz countertop material was also used on the tub deck and shower curb which tied the different spaces together.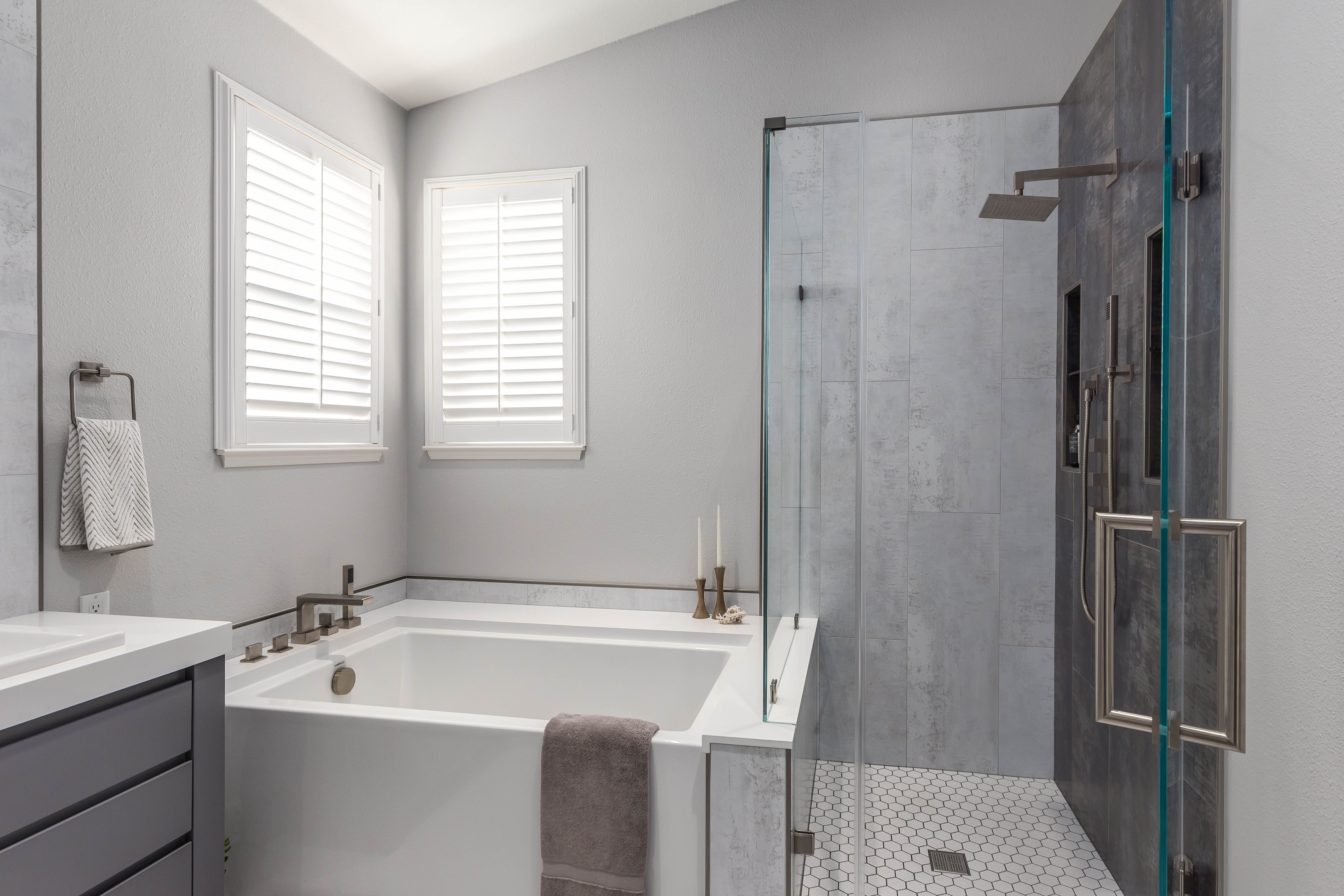 Meet the Team
Attend An Event
Preparation is key to a successful kitchen remodel. There are many budget, design, and planning decisions to make during the process. Join us at one of our free remodeling events to learn more about what you need to know before embarking on your remodeling project.