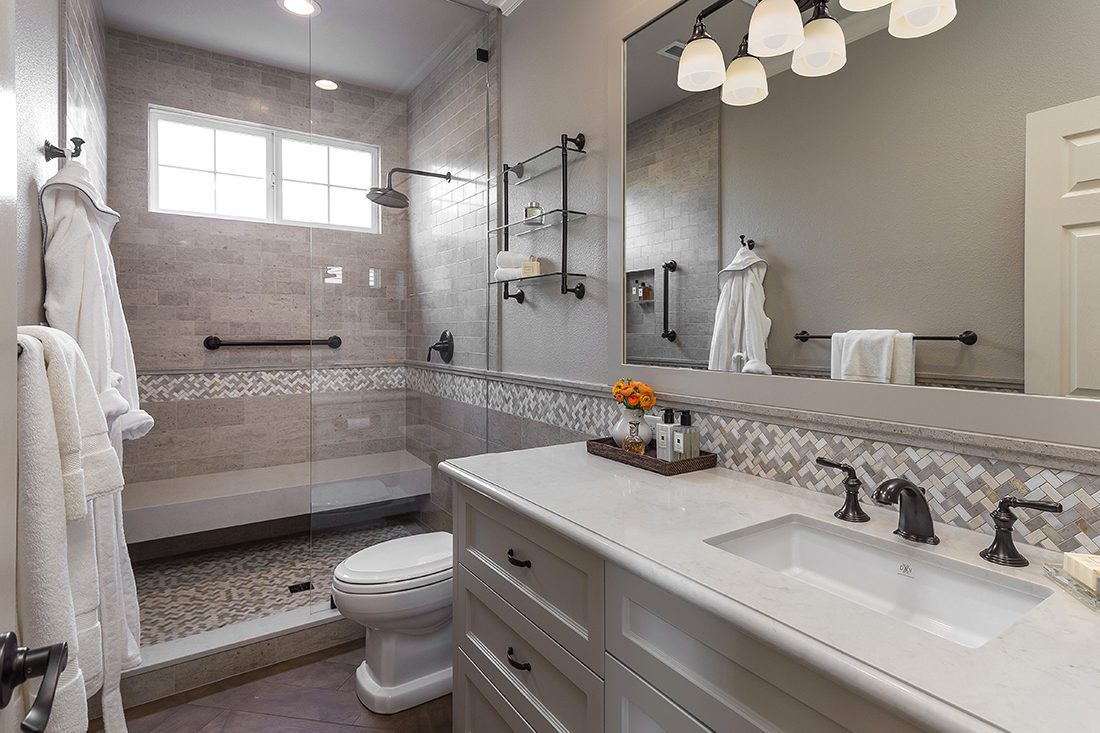 Baths
Natural Stone Bathroom Remodel
Transitional Eagle Ridge, Gilroy
Concept
This builder-grade hall bathroom lacked a sense of style and warmth. The homeowners' goals were twofold: visually enlarge the space by removing the wall that separated the vanity from the tub/toilet room and create style and warmth with a muted mix of colors and natural stone bathroom materials.
Natural Stone Bathroom Materials
By removing the tub and wall, the designer was able to create a larger walk-in shower with a floating bench. The cabinet color matches the sage green limestone tile used throughout the space, creating a soothing monochromatic palette. The tile accent band and shower floor are comprised of a mix of onyx and marble, adding an elegant pop of color and texture to this natural stone bathroom. Oil rubbed bronze fixtures and wood-like porcelain floor tile add rich contrast.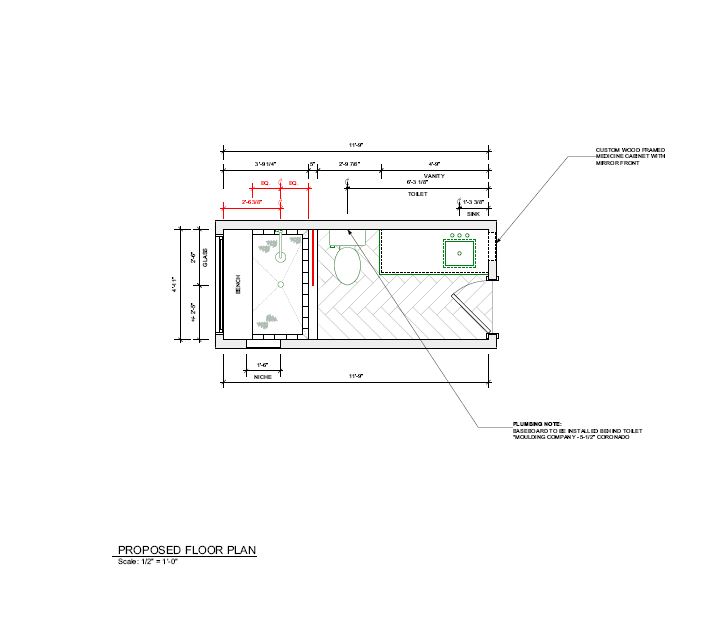 Meet the Team
Attend An Event
Preparation is key to a successful kitchen remodel. There are many budget, design, and planning decisions to make during the process. Join us at one of our free remodeling events to learn more about what you need to know before embarking on your remodeling project.