Kitchens
Bright, Open & Inviting Kitchen Design
The Concept
This once compact and awkward kitchen was transformed by re-configuring the layout into a more open-plan space that's ideal for cooking and entertaining. With wrap around cabinets, a large center island, and a sophisticated palette of materials, this kitchen now evokes the wow factor, functionality, and brightness that the client was wishing for.
Material Selections
Painted maple cabinets in a warm white hue brighten up the space. The custom cabinetry made it possible to access every inch of this compact space. Cabinet details were extended to connect the perimeter cabinetry allowing the American made quartz countertops to continuously flow around the kitchen. An onyx harlequin mosaic backsplash brought the butterscotch color palette together and was designed to cleverly integrate with the wood trim details at the bay windows. Cohesive design finishes, patterns and materials echo throughout the space and add to the warm and welcoming atmosphere.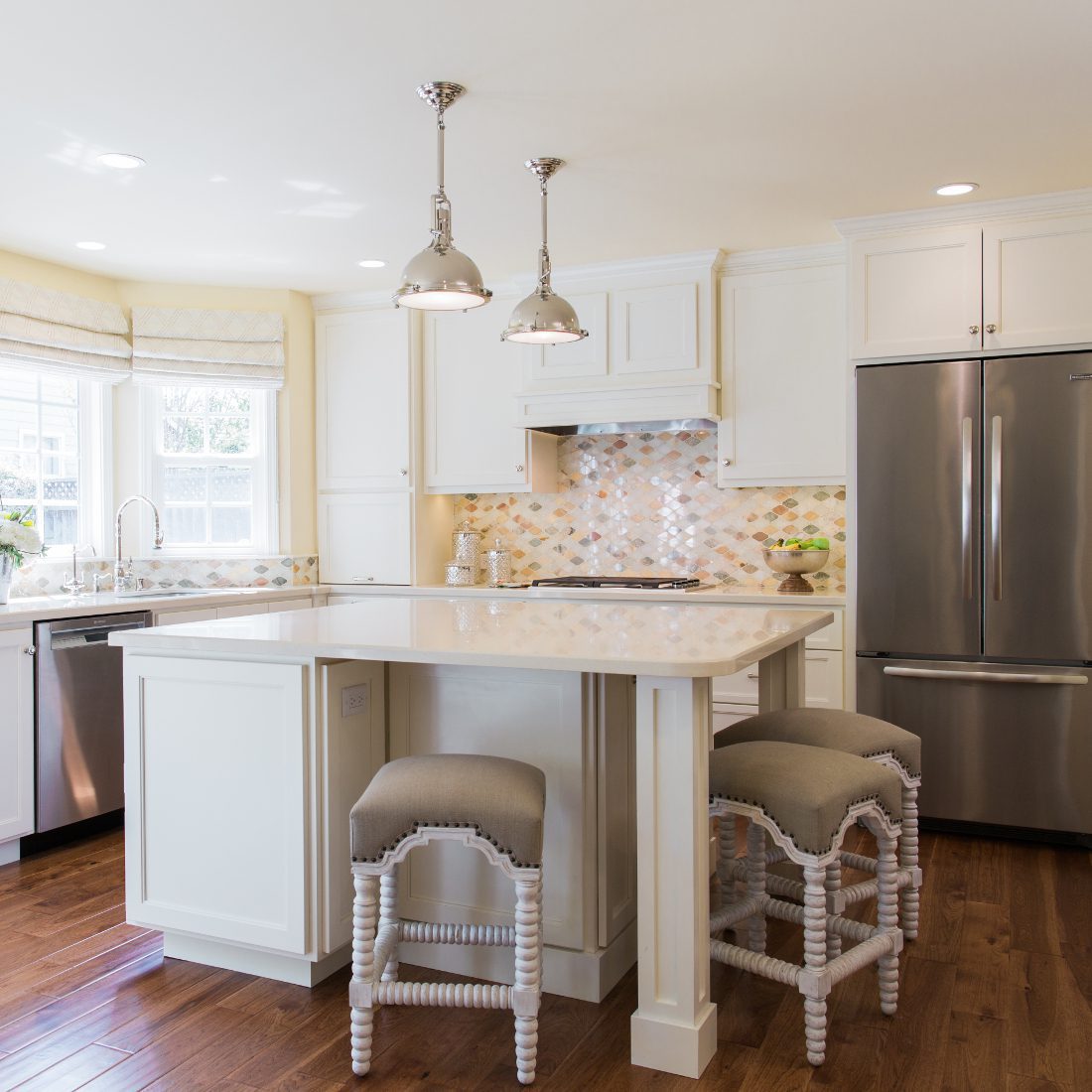 Meet the Team
Get Inspired
Whether you want to learn more about the remodeling process or are looking for some design inspiration, we've got just what you need to get the creative juices flowing!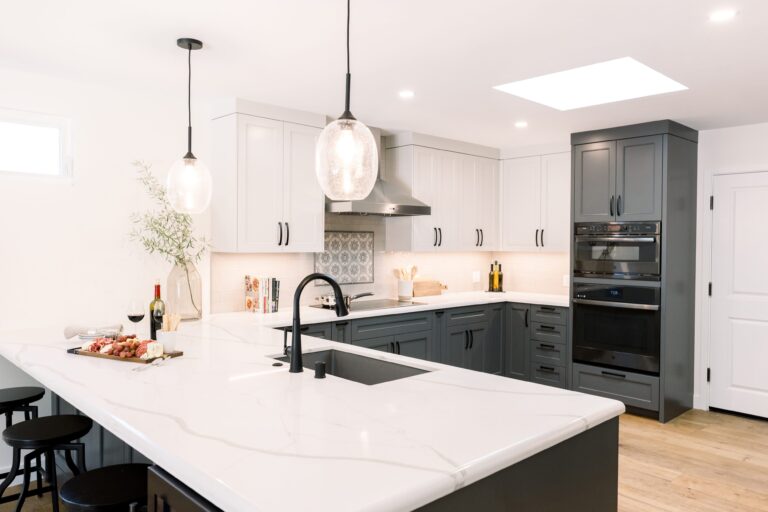 The expert designers at Next Stage provide answers to common questions about kitchen remodels.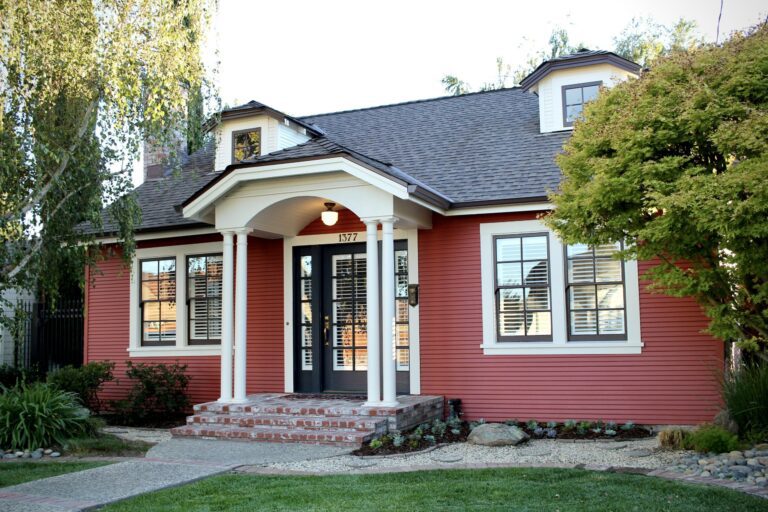 Improve the curb appeal of your home with these exterior design ideas.
Attend a Seminar
Preparation is key to a successful kitchen remodel. There are many budget, design, and planning decisions to make during the process. Join us at one of our free remodeling seminars to learn more about what you need to know before embarking on your remodeling project.