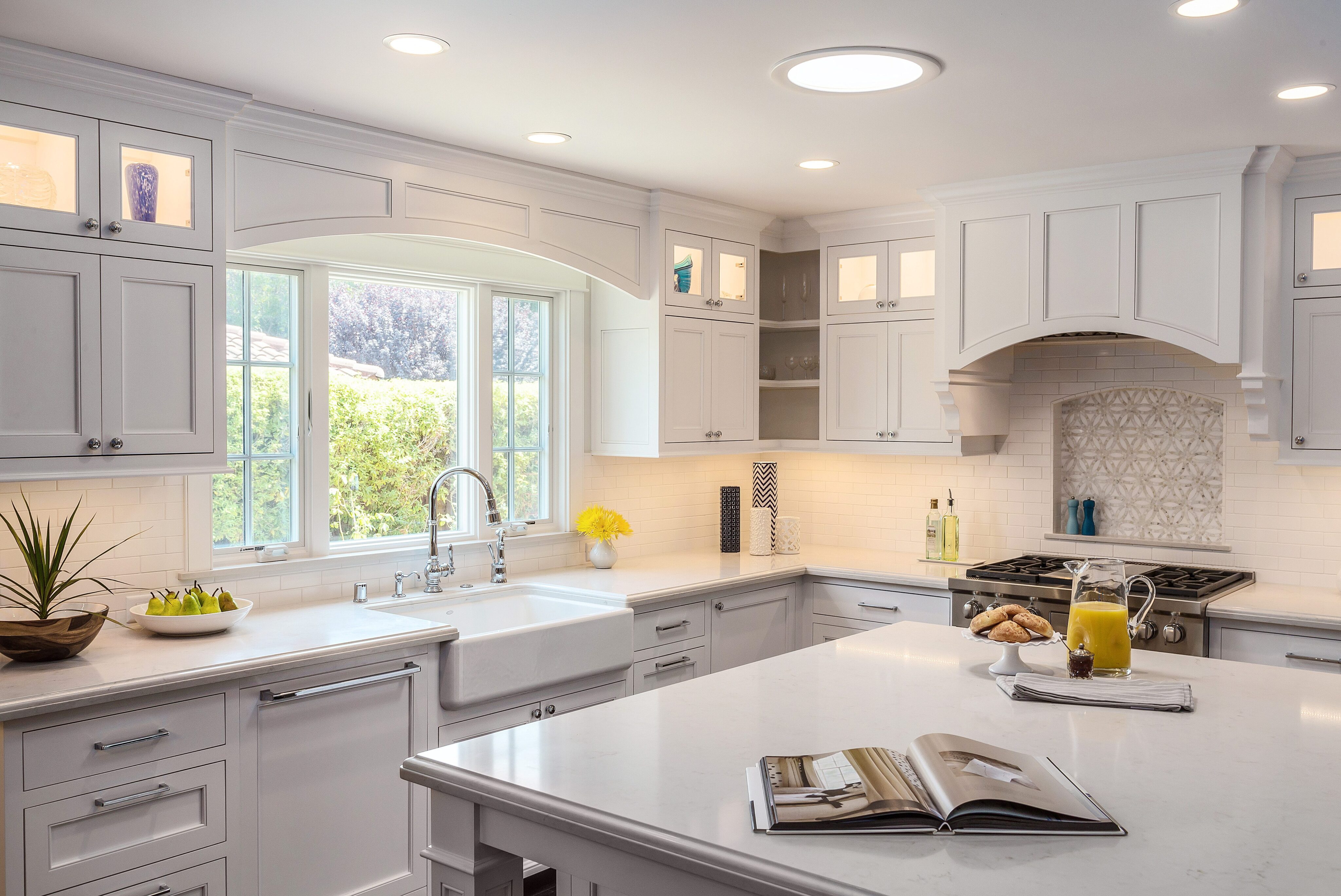 Additions
Home Addition: Expanding the Kitchen for a Young, Modern Family
Traditional Sunnyvale, CA
The Concept
Our clients purchased this two-story, five-bedroom/three-bath home with the dream of completely remodeling the whole house to fit the long-term needs of their young family and having guest space for extended family. A master plan was developed to upgrade and modernize the 1966 home, with the major goals being: expand the cramped and outdated kitchen, create a warm and inviting guest suite, and develop a traditional aesthetic with a strong attention to detail.
It's In The Details
The new design for the Kitchen and Family Room created many space and structural changes. To expand the kitchen, a 168-square-foot extension was designed that pushed out the Kitchen's exterior wall to align with the existing exterior wall at the Family Room. The existing short wall between the two rooms was extended to create both a cased opening between the spaces and a larger in-kitchen Dining Nook, two must-haves for the clients. The original Laundry Room (located behind the Family Room fireplace) was relocated to an upstairs hallway closet to create space to recess the bookcases and media cabinetry. This wall was structurally re-engineered to maintain its support for the second story.
A Place to Work
The kitchen expansion also included a custom built-in desk on the wall that leads from the Kitchen to the Family Room. The Kitchen's traditional styling and white cabinetry continued throughout this key part of the home. Re-configuring the entry hall created a dramatic, clear sight line from the front door to the bright white Kitchen.
The Materials
The flame-grain oak cabinet box that hung from the kitchen ceiling was an eyesore that blocked views between the Kitchen and Dining Nook. The stained oak flooring had lost its finish from years of high traffic. The garden window brought minimal light into a space made darker by the old oak cabinets. The short expanse of tiled counter space offered minimal room for work tasks and inadequate landing space on either side of the cooktop. When planning the home addition, this client wanted to expand the Kitchen's footprint by 168-square-feet and incorporate modern amenities such as optimized cabinetry storage, high-end appliances, and a large island for meal prep, buffet serving, and casual family dining. A new sun tunnel provided additional natural light and was augmented by plenty of task lighting located both under and within the custom cabinetry.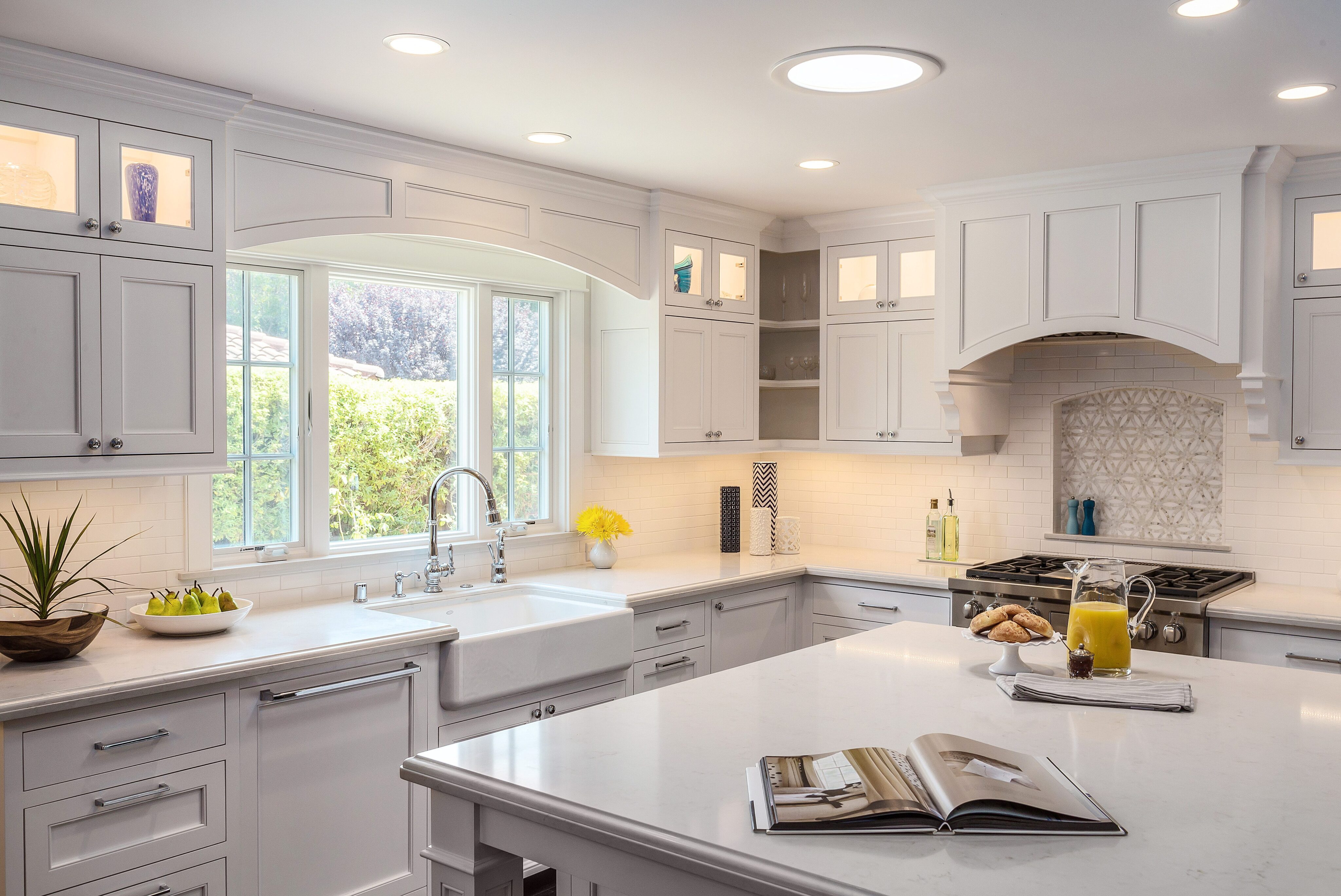 Meet the Team
Attend An Event
Preparation is key to a successful kitchen remodel. There are many budget, design, and planning decisions to make during the process. Join us at one of our free remodeling events to learn more about what you need to know before embarking on your remodeling project.