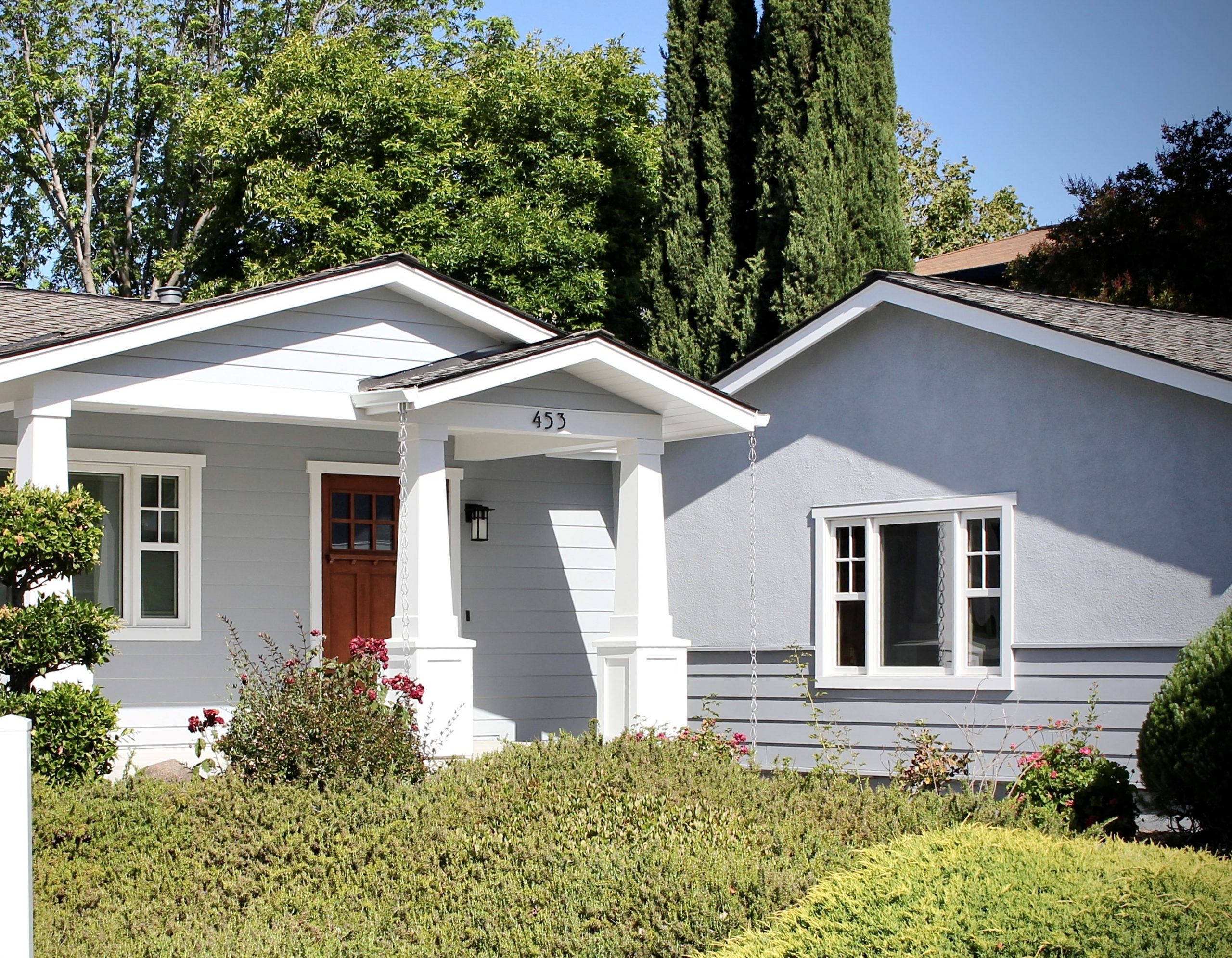 Exterior
Transformative Ranch Home
Traditional Milpitas, Santa Clara
The Project
Located at the corner of a busy intersection, this 1971 ranch-style home's exterior was drab, overgrown with vegetation, and almost hidden from view. The clients were eager to completely overhaul the façade and create a Craftsman-style cottage, including adding a front porch with columns. The project would include a new roof, siding, paint, and windows. The existing front door was to remain and serve as design inspiration for the new Craftsman façade the client aspired to achieve.
The Concept – Transforming an Outdated Ranch's Exterior
A new 20' wide portico extends beyond the front door, creating a strong sense of entry.  The wide gable extends beyond the home's front elevation to create dimension and cover the newly built 13' x 17' front porch. A combination of siding and stucco now add visual interest to the façade along with a new roof, lighting, paint, and windows. Craftsman detailing is reflected in the tapered columns, siding, window and door trim, lighting, house numbers, and deep rich stain on the existing front door.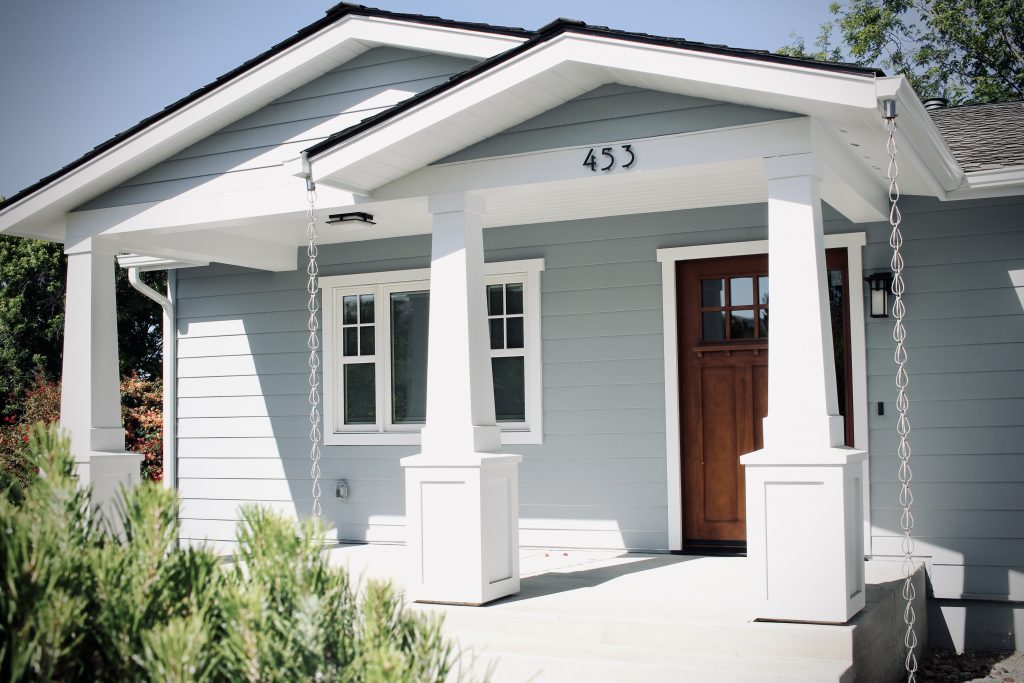 Meet the Team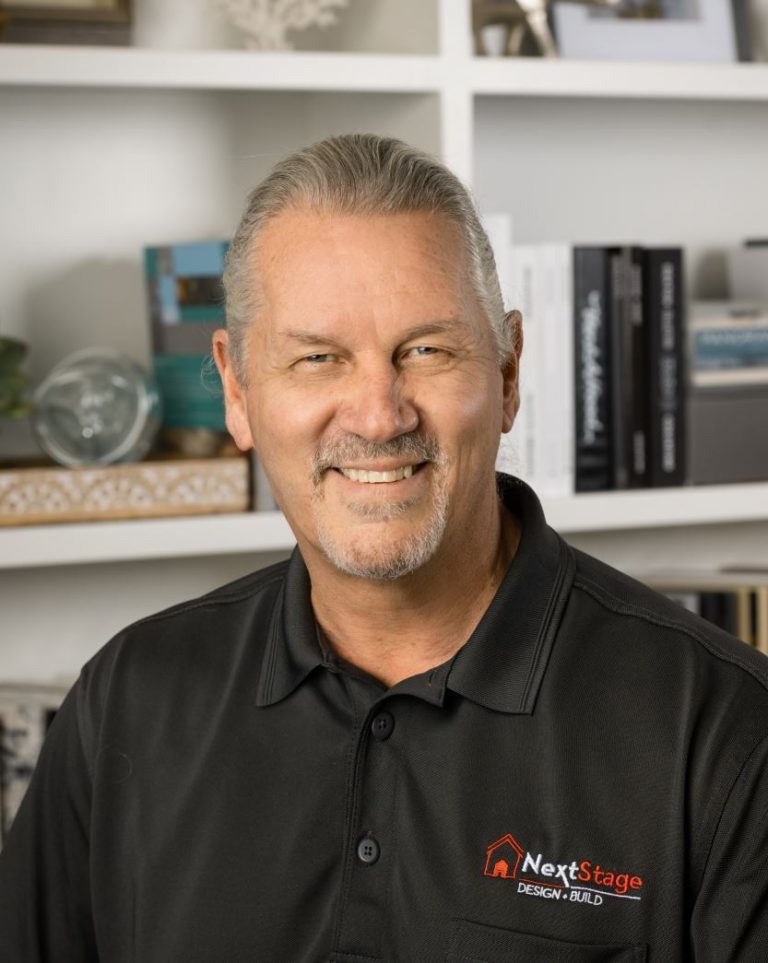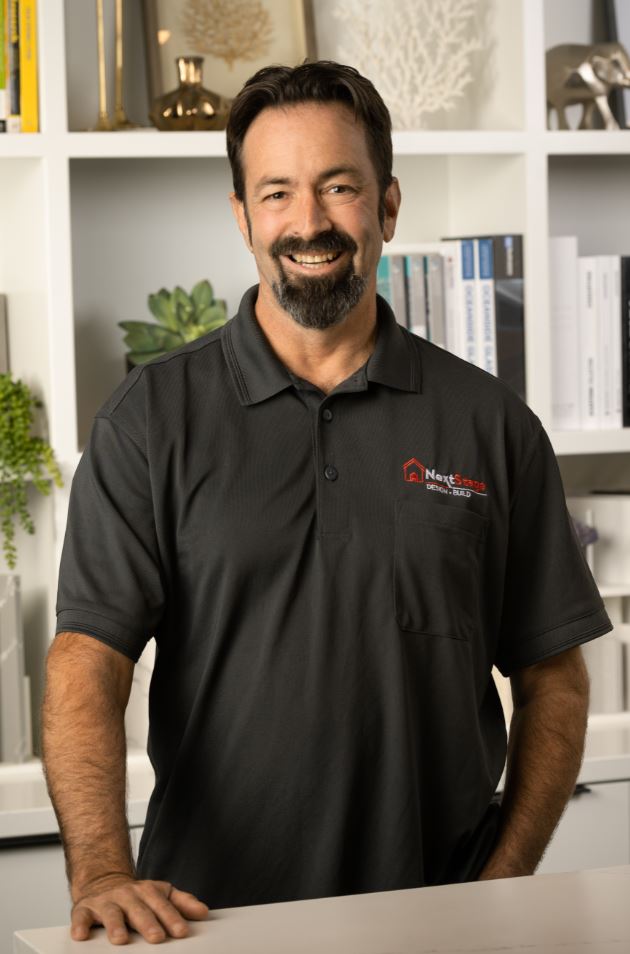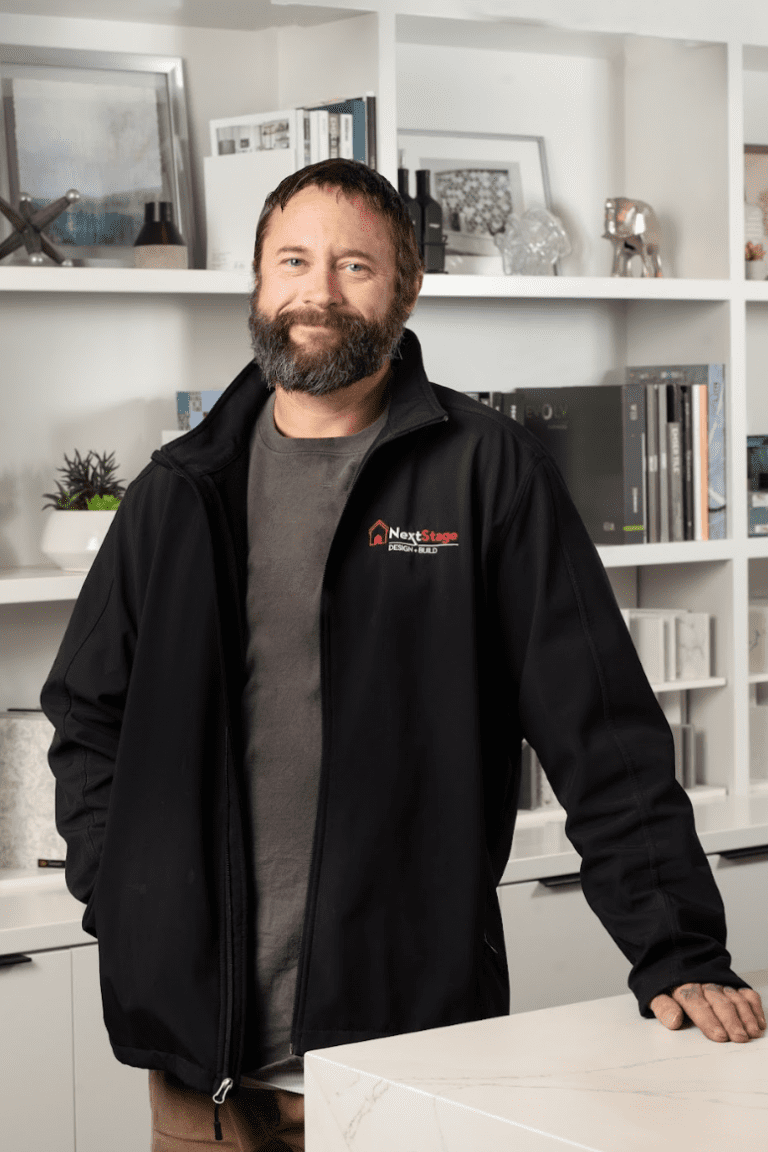 Home Remodeling Specialist
Get Insprired
Whether you want to learn more about the remodeling process or are looking for some design inspiration, we've got just what you need to get the creative juices flowing!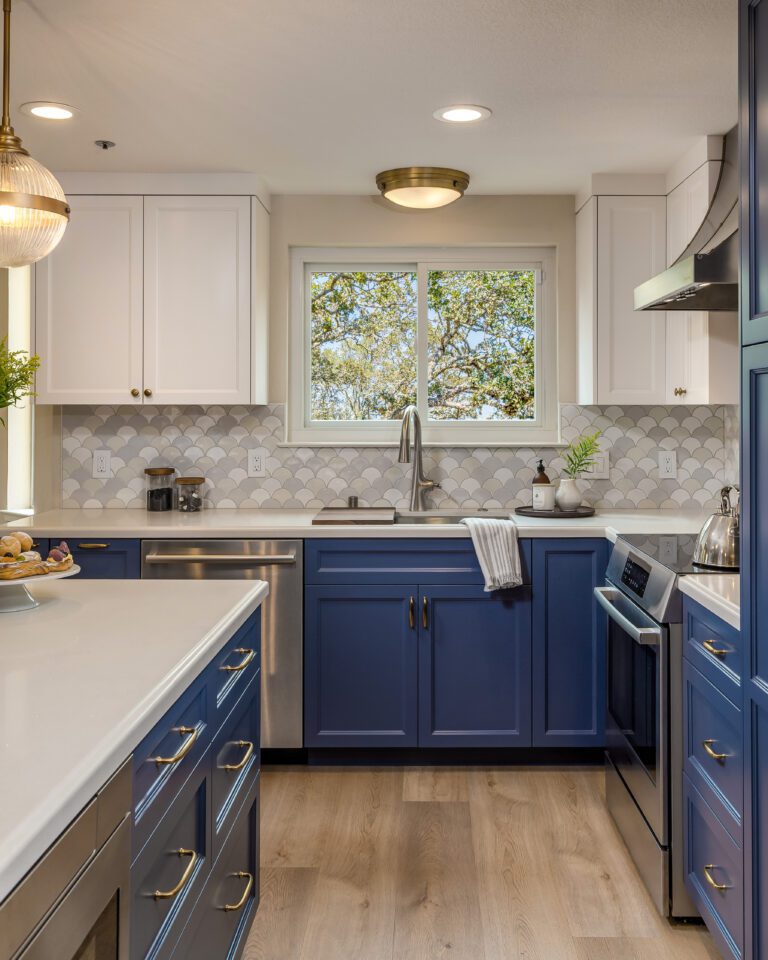 For a universal kitchen design that's fun and easy for all ages and abilities, read the article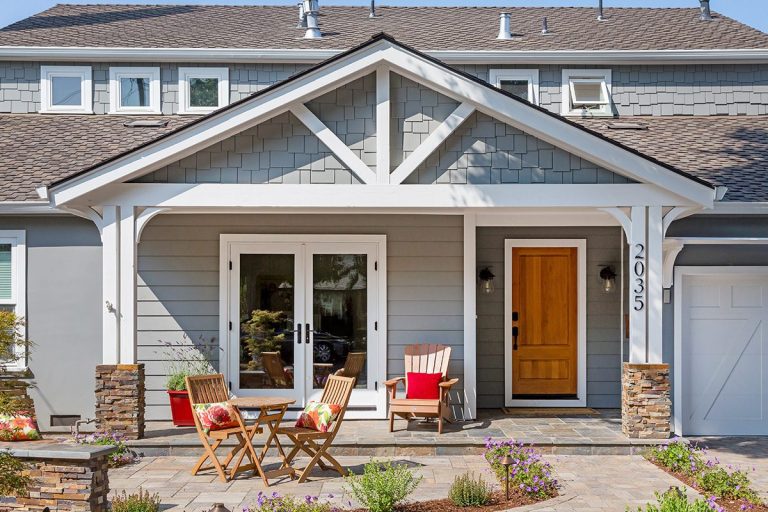 Here's the one place to get answers on the complete step-by-step remodeling process.
Attend a Seminar
Preparation is key to a successful kitchen remodel. There are many budget, design, and planning decisions to make during the process. Join us at one of our free remodeling seminars to learn more about what you need to know before embarking on your remodeling project.