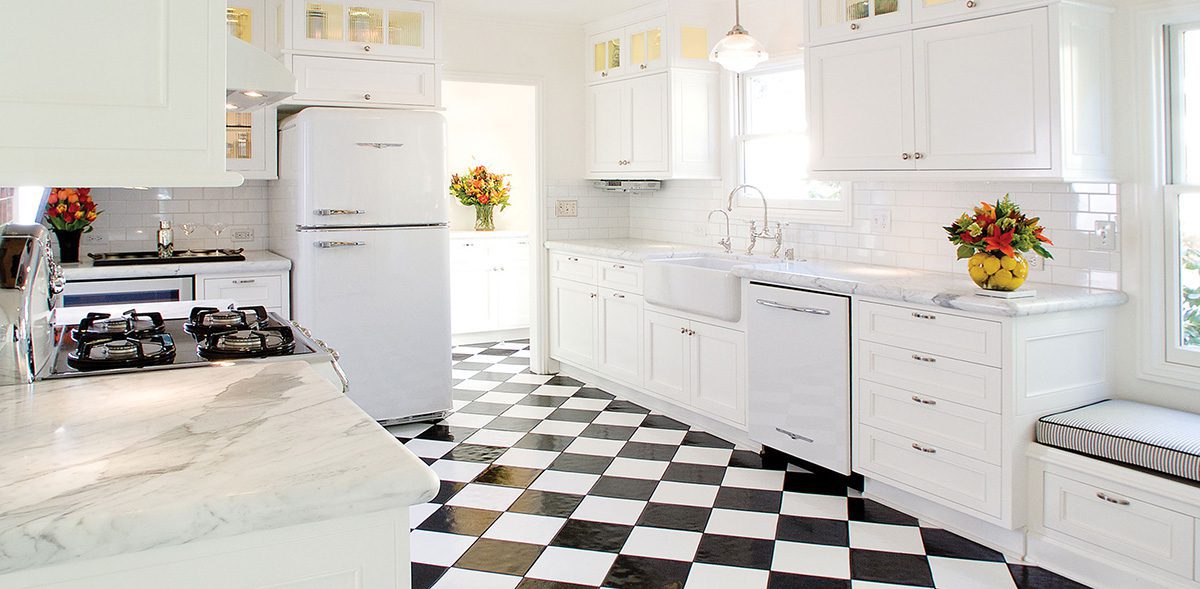 Kitchens
Period-Style Kitchen
Retro Traditional San Jose, CA
Black and White
To accomplish the right feel for the space, black and white glass tiles were installed on the floor while period-style appliances and a farm-style sink was added to seal the deal. Additional wall cabinets with lighting at the ceiling were added for ambiance and storage and lastly a built-in bench seat and tall cabinet occupied the area near the window while giving additional seating and storage.
Materials Selection
To add interest, we used multiple finishes on the cabinets. Maple Shiloh cabinetry with an Essex Miter door style and sable stain was used on the base cabinets and contrasted on the wall with tall cabinets, by Shiloh Essex Miter with arctic white paint. Vermont marble tops and backsplash complete the look.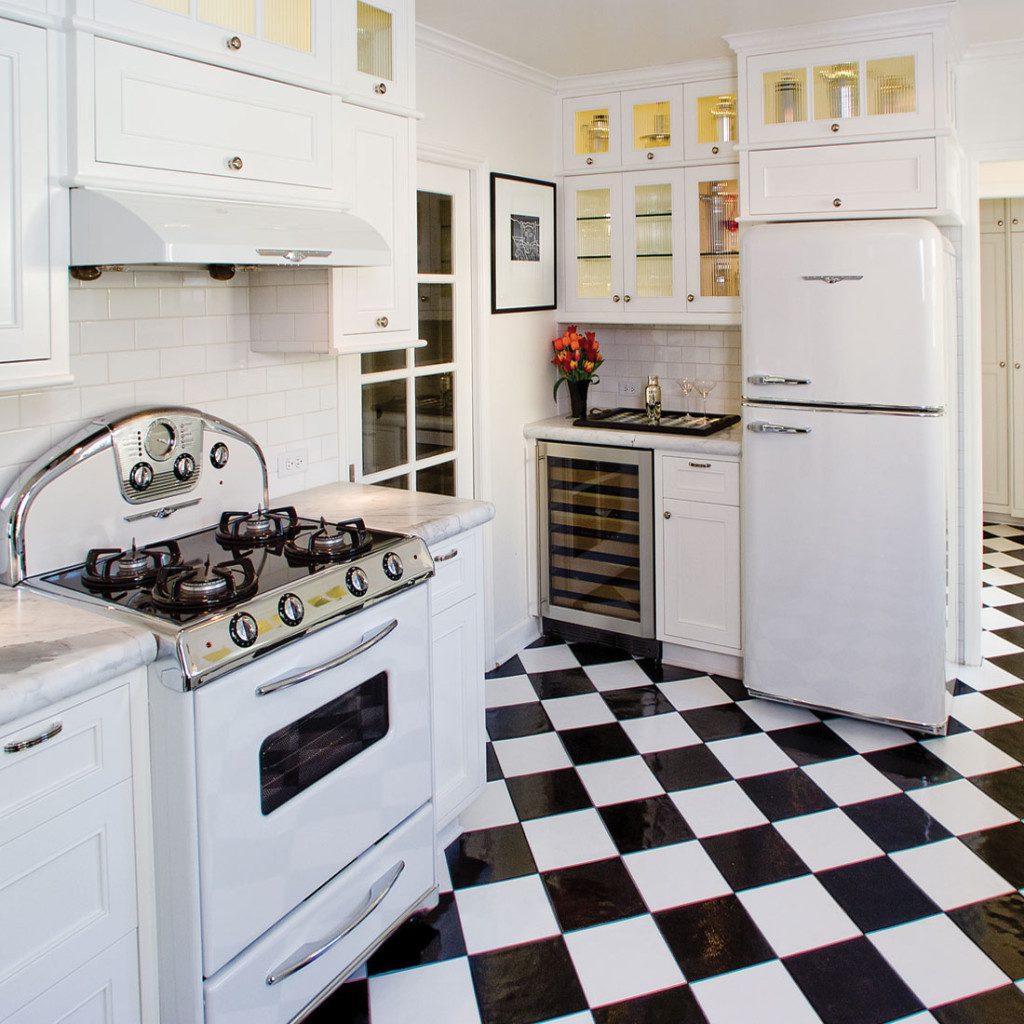 Meet the Team
Get Inspired
Whether you want to learn more about the remodeling process or are looking for some design inspiration, we've got just what you need to get the creative juices flowing!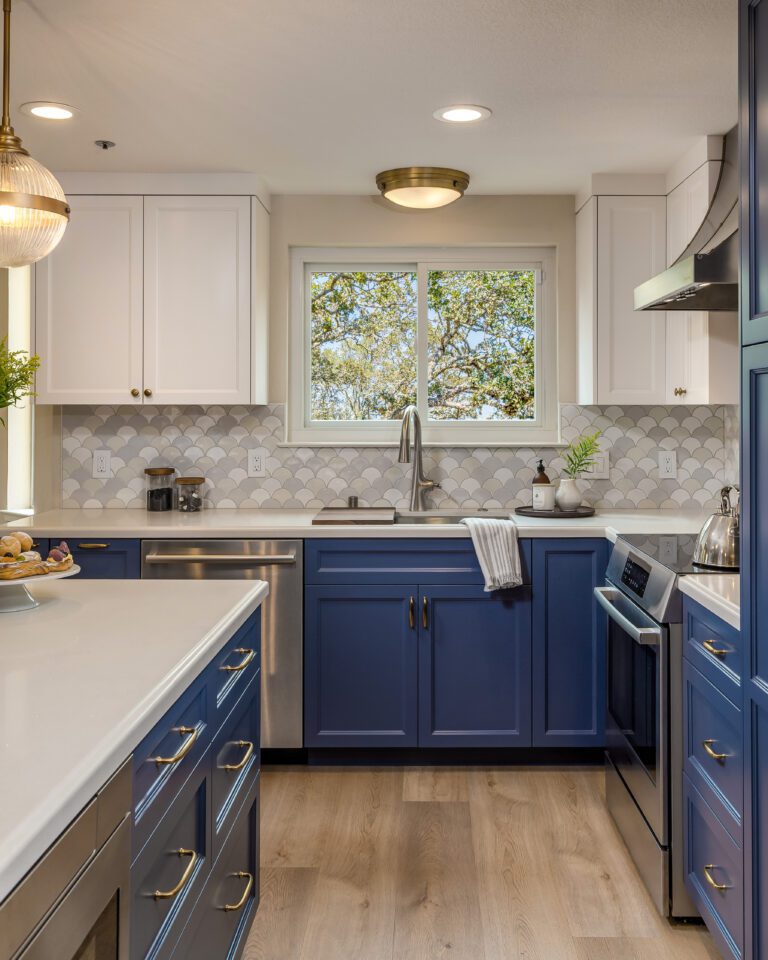 For a universal kitchen design that's fun and easy for all ages and abilities, read the article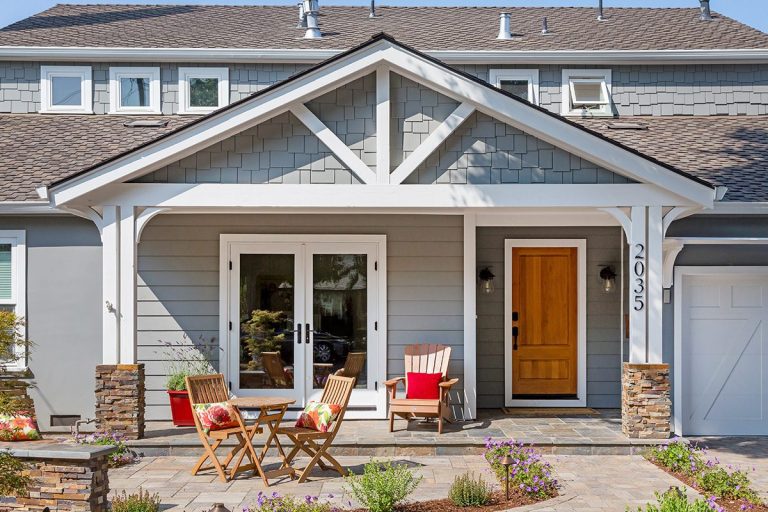 Here's the one place to get answers on the complete step-by-step remodeling process.
Attend a Seminar
Preparation is key to a successful kitchen remodel. There are many budget, design, and planning decisions to make during the process. Join us at one of our free remodeling seminars to learn more about what you need to know before embarking on your remodeling project.