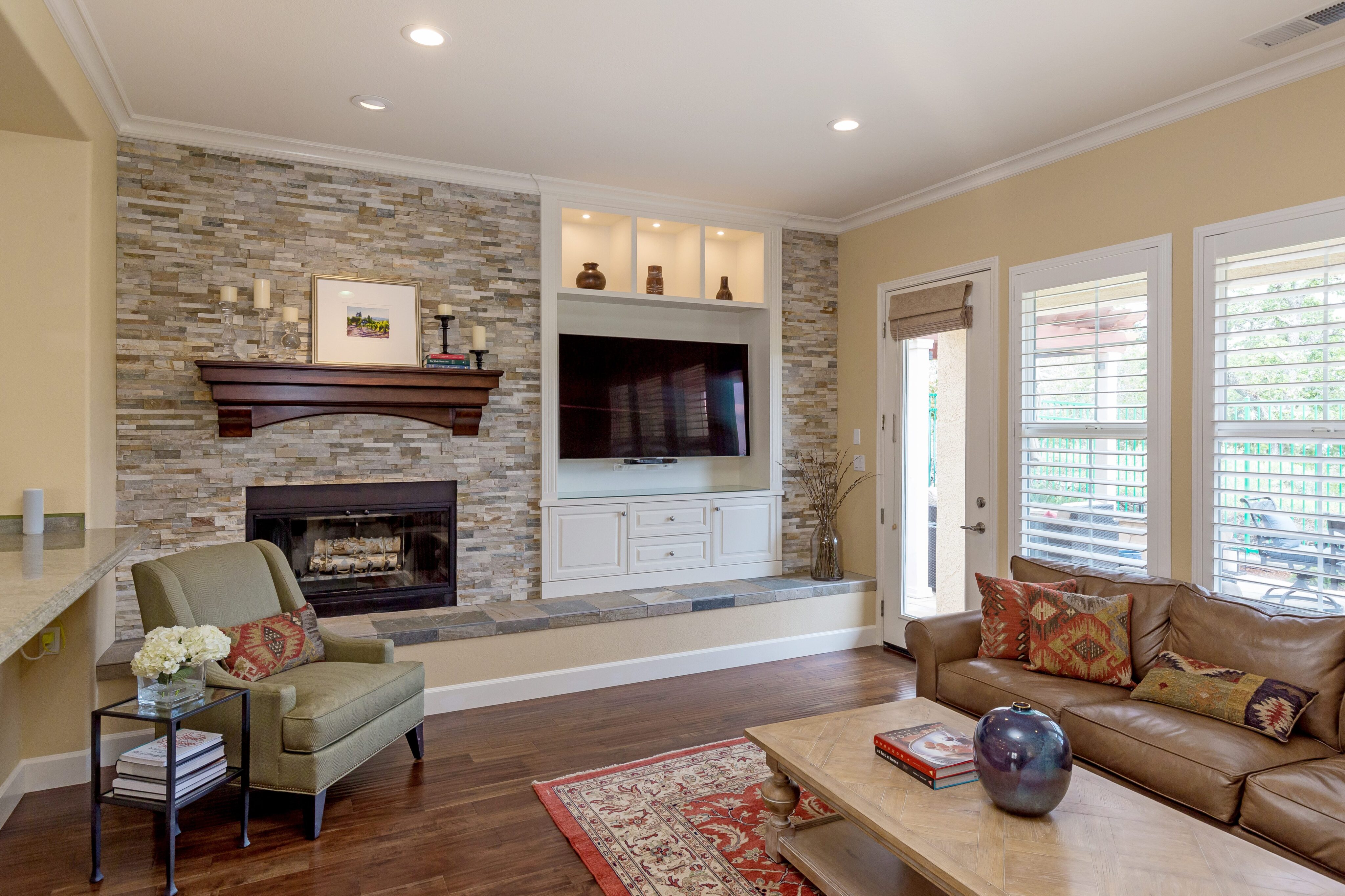 Interior
A Warm and Traditional Living Room for Entertaining
CONCEPT
The homeowners of the Gilroy country club home love spending their weekends cooking and entertaining for family and friends. After remodeling their kitchen, they wanted to update the adjoining family room to create a cozy, warm space that looked like a natural extension of the kitchen. The clients' goals were to add light and texture to the traditional living room and create a cohesive look by bringing in design elements from the kitchen.
MATERIALS
We created a wall of texture by adding a quartzite stacked stone to surround the fireplace and media cabinetry. The stacked stone's warm tones complement the quartzite tile that tops the hearth bench. The rich stain on the new cherry wood mantle pairs well with the existing hardwood floors. The details on the media cabinetry match what had been designed for the kitchen, lending to the cohesive look the clients wanted to achieve.
CUSTOMIZE YOUR LIFE
While designing the new traditional family room, we learned that the clients love to collect and display art. Both the new mantle and upper cabinets offer space to show off their finds and are highlighted by additional recessed lighting. When designing the entertainment system, the designer designated space to display art with accent lighting.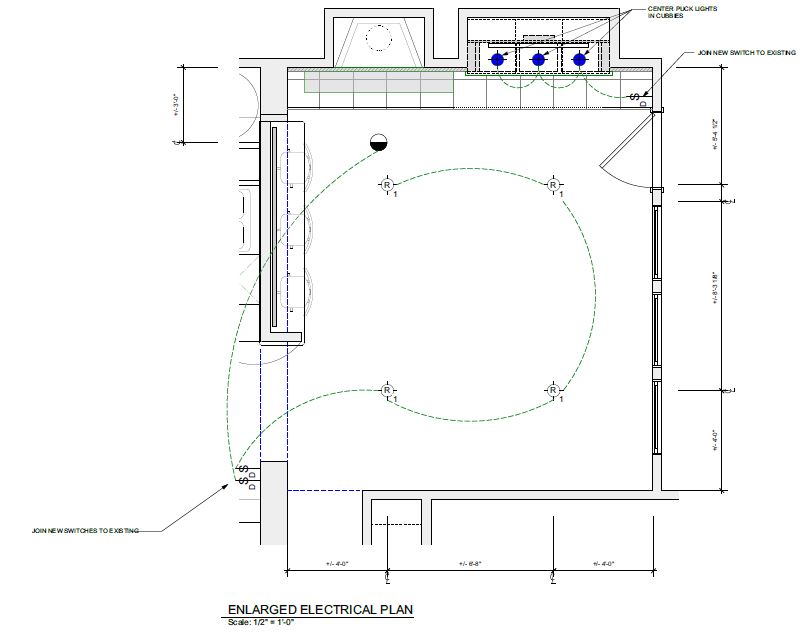 Meet the Team
Get Inspired
Whether you want to learn more about the remodeling process or are looking for some design inspiration, we've got just what you need to get the creative juices flowing!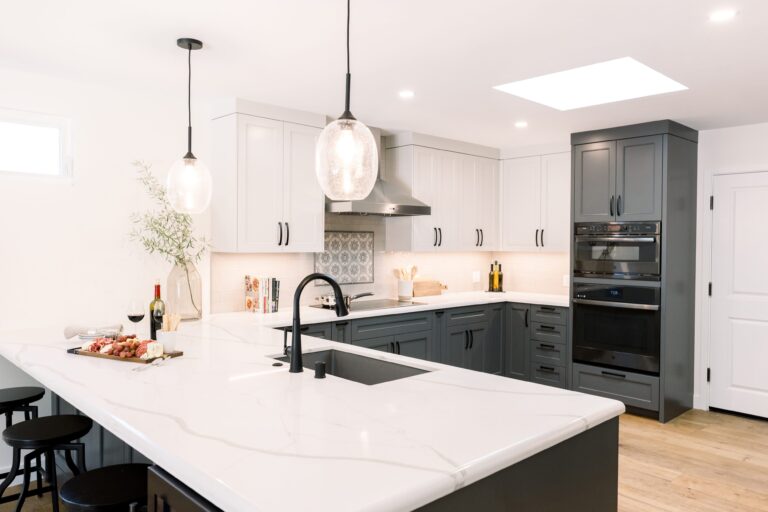 The expert designers at Next Stage provide answers to common questions about kitchen remodels.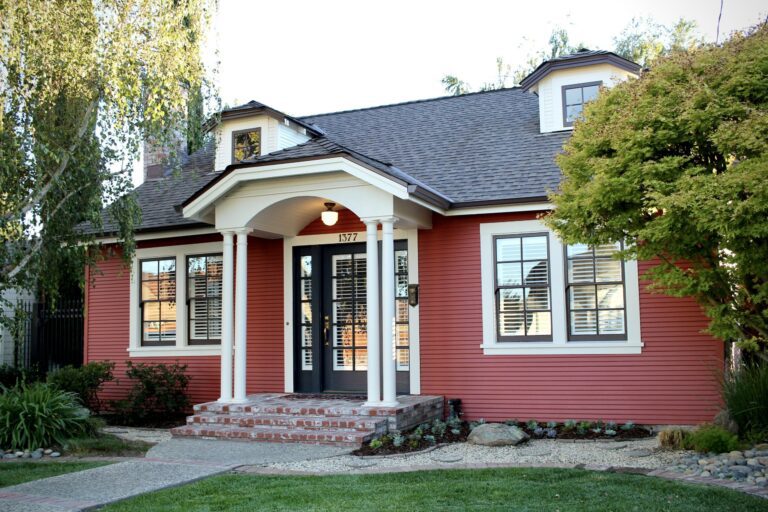 Improve the curb appeal of your home with these exterior design ideas.
Attend a Seminar
Preparation is key to a successful kitchen remodel. There are many budget, design, and planning decisions to make during the process. Join us at one of our free remodeling seminars to learn more about what you need to know before embarking on your remodeling project.