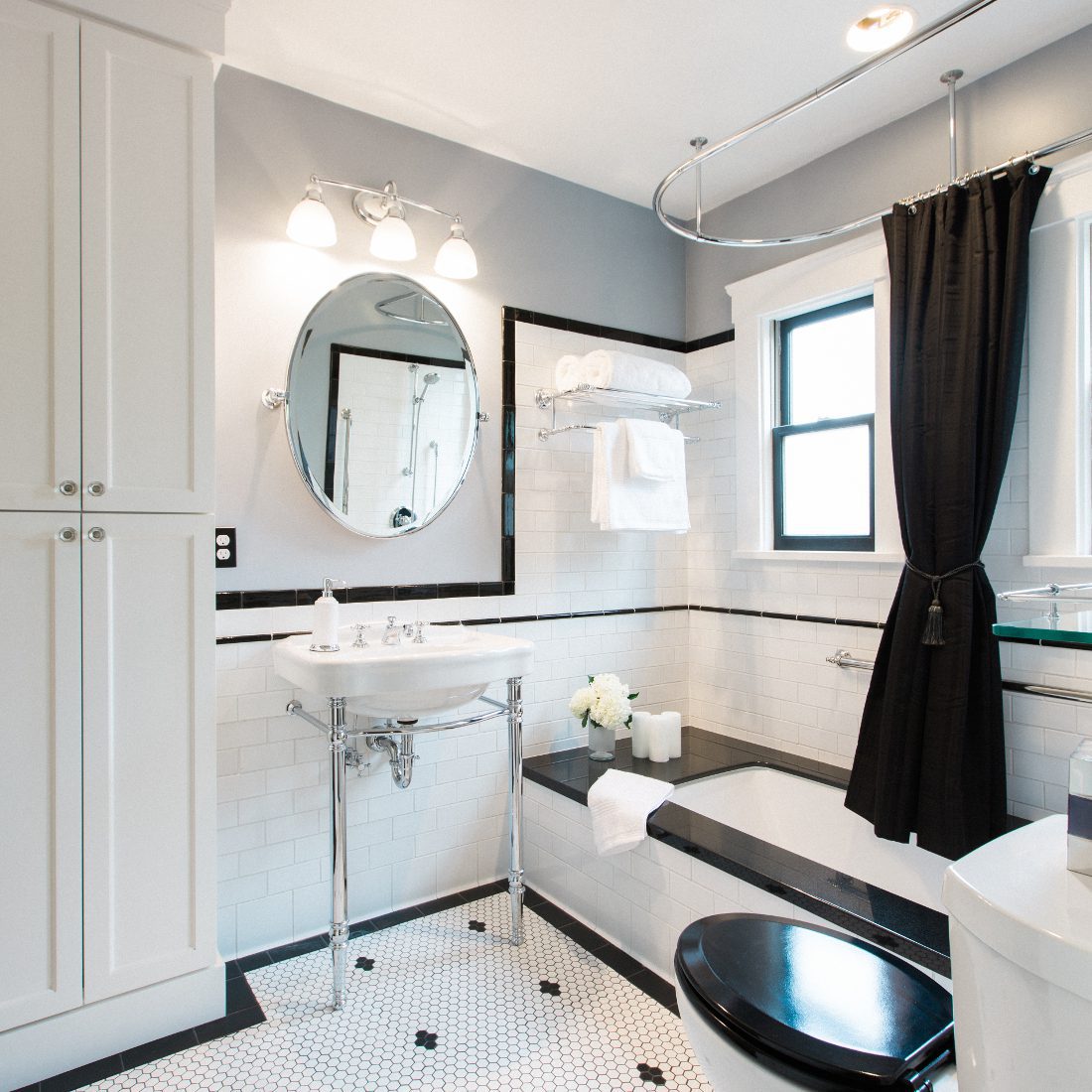 Classic Historical Park Court, San Jose
The Concept
This hall bathroom once offered a cramped layout and dated mid-century tile and fixtures which encouraged the clients to want a more open feel while emphasizing a vintage look and allowing for modern amenities. Relocating the tub to under the windows allowed for a more open and inviting space. The vintage inspired lighting, plumbing fixtures, tile and details such as replicating the crafted millwork, installing push button switches and glass door and cabinet knobs, transformed this bathroom into its intended vintage charm.
Materials Selection
This small space overflows with historical charm while still creating a usable space with easily maintainable materials. Contrasting hexagonal black and white tile at the floor was considered with a thoughtful pattern. The 3 x 6 subway ceramic tile at the shower walls, wainscoting and decorative black liners allowed for a timeless rhythmic feel that can easily be recognized from the early century era. Equally, echoing small details like a black toilet seat, black painted window sashes, glass cabinet and door knobs all transformed this bathroom into a near replica of the original space.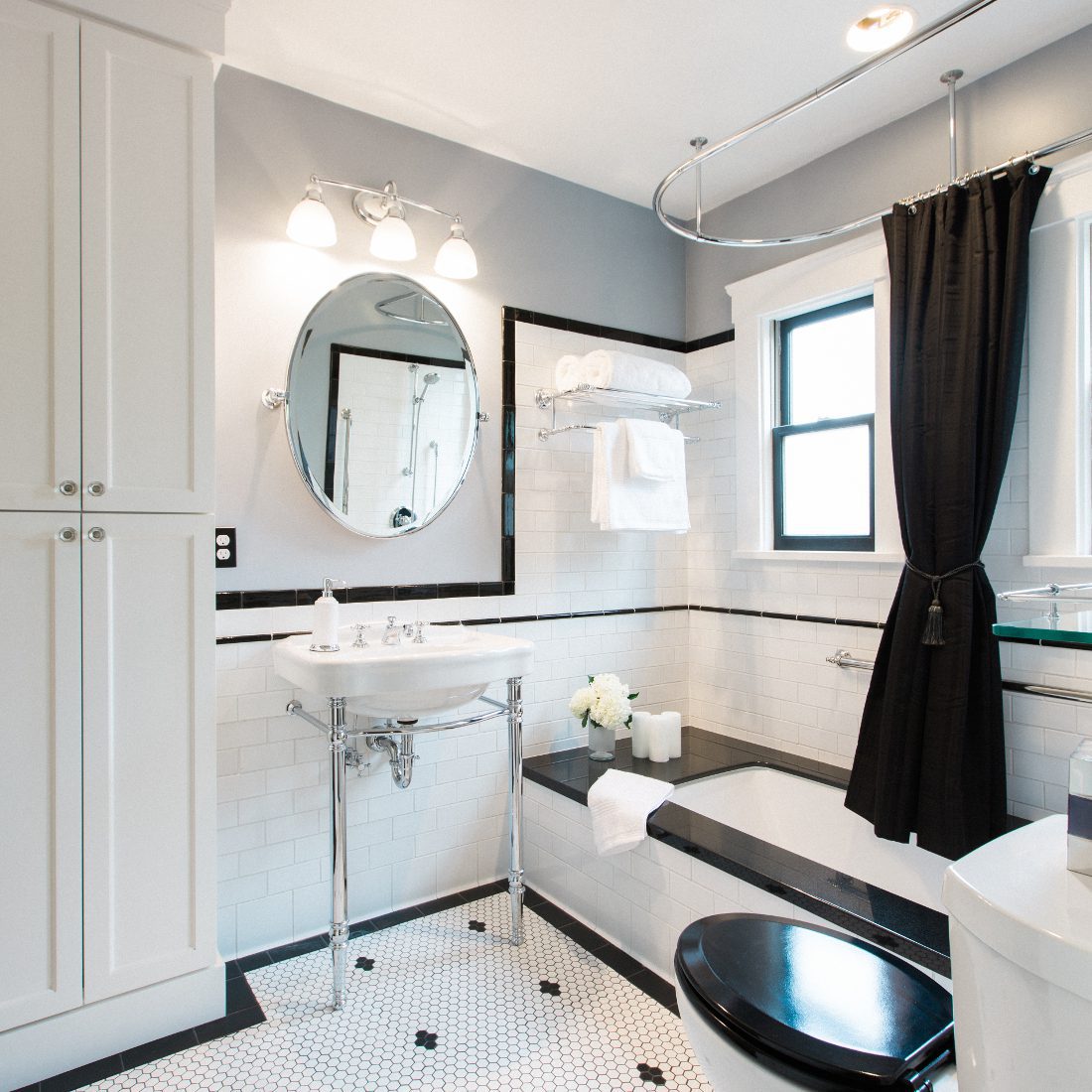 Words from our Client
"The team and their subcontractors are courteous, professional, and efficient. Our bathroom remodel was completed on budget, on time, and with a very high level of quality. "
S.R
Meet the Team
Attend An Event
Preparation is key to a successful kitchen remodel. There are many budget, design, and planning decisions to make during the process. Join us at one of our free remodeling events to learn more about what you need to know before embarking on your remodeling project.