Everything You Need To Know Before You Begin a Garage Conversion
A garage conversion provides a simple solution to a complex problem: how to add more space to your home. But it also refreshes your home's style and expands the functionality of how you operate in the space. With a garage conversion, you and your family can:
Create more space without adding space
Add value to your home with additional square footage
Avoid encroaching on the front or rear of your home with an addition
Reconfigure existing spaces to optimize flow and functionality
Create space for aging parents or as rental property
A typical 2-car garage is 400-square-feet. That's ample space to create an open concept kitchen/family room, a primary suite with a bath, or adding an attached guest cottage to your home. Before embarking on your garage conversion, it is important to check with your local building department about garage conversion requirements and the potential for needing to replace parking somewhere else on your property.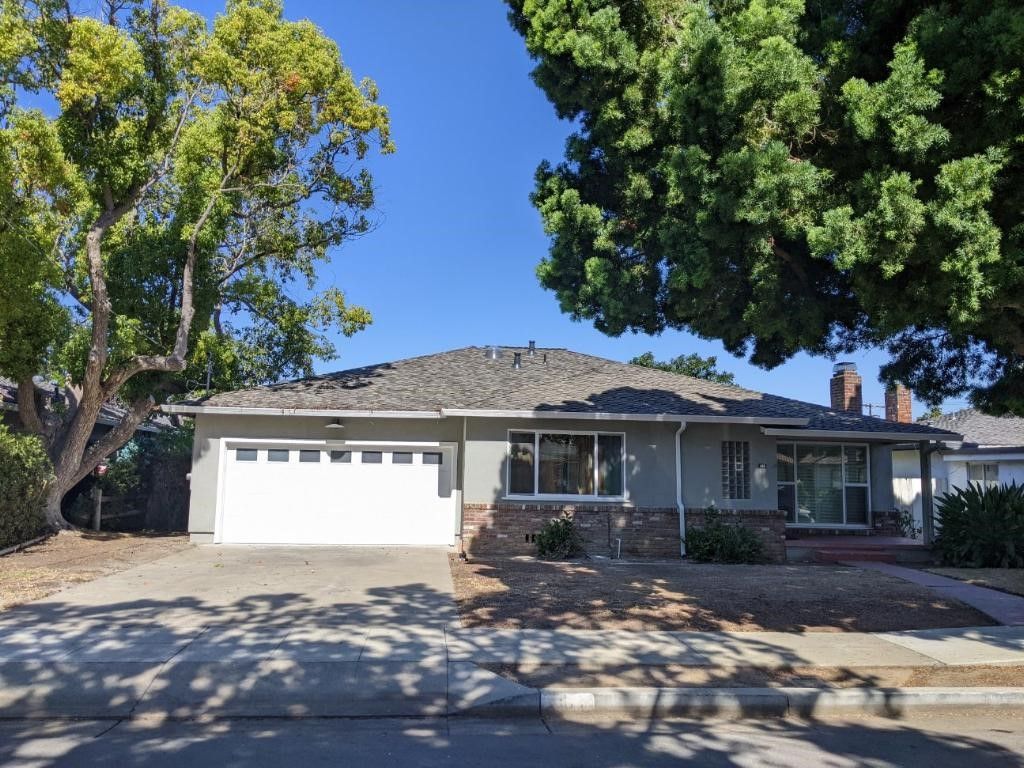 Create the Kitchen of Your Dreams with a Garage Conversion
Do you access your garage from your kitchen? If so, converting your garage into livable space may enable you to enlarge your kitchen and add that island you've always dreamed of or create that spacious breakfast nook. To convert the space and make it count toward the overall square footage of your home, it needs to be made habitable with insulation, drywall, flooring, lighting, heating and air conditioning, and windows.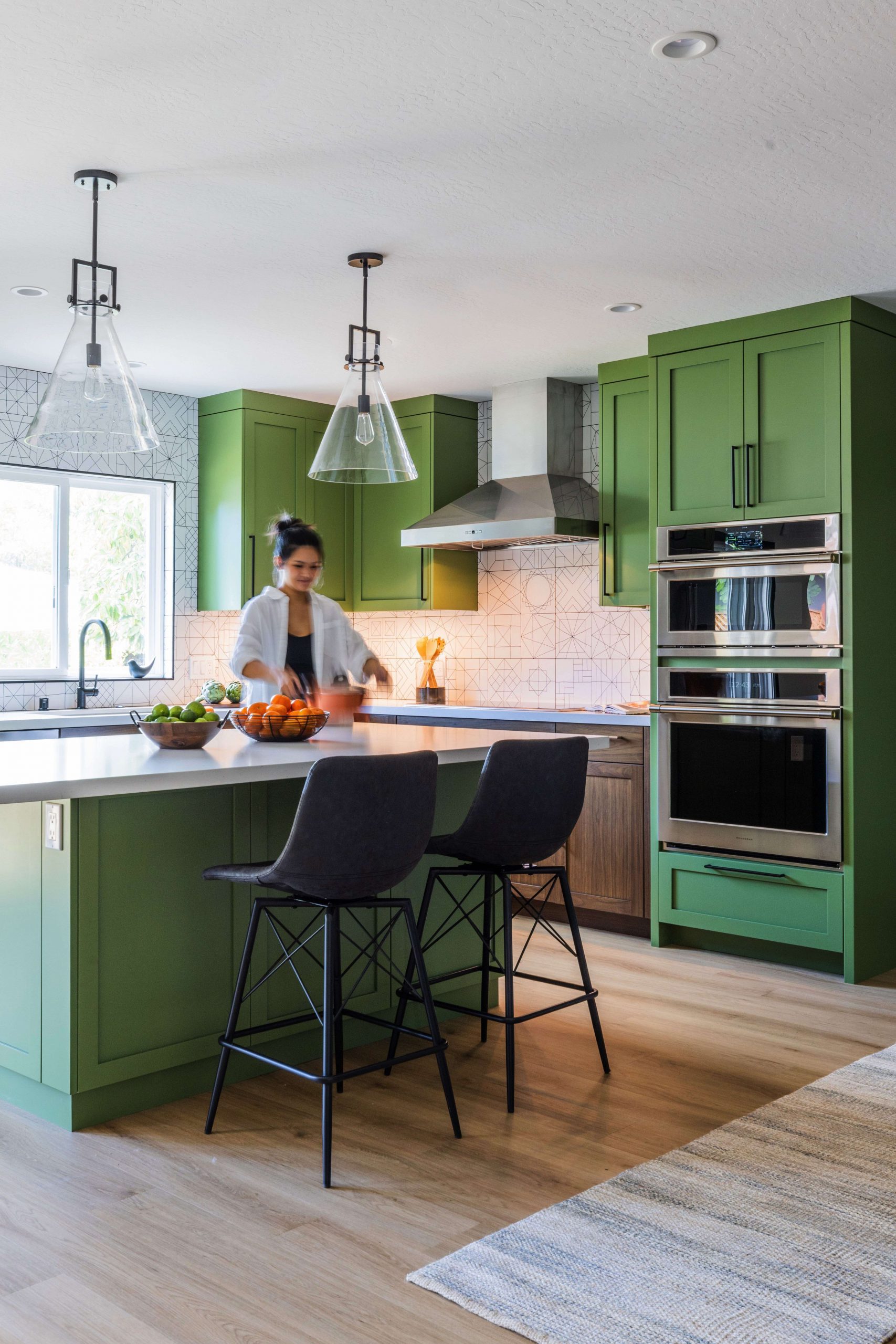 When converting an existing garage into a kitchen, you will need to perform a thorough assessment of foundational requirements and also explore how you will run the plumbing.
Bring in Some Passive Income with a Rental Suite
The typical 400-square-foot garage provides enough space for an in-law quarters or a suite you can rent out for passive income. Since the garage footprint is usually closed off to the rest of the home, an extended family member or tenant will have the privacy they need while still remaining close to the main home.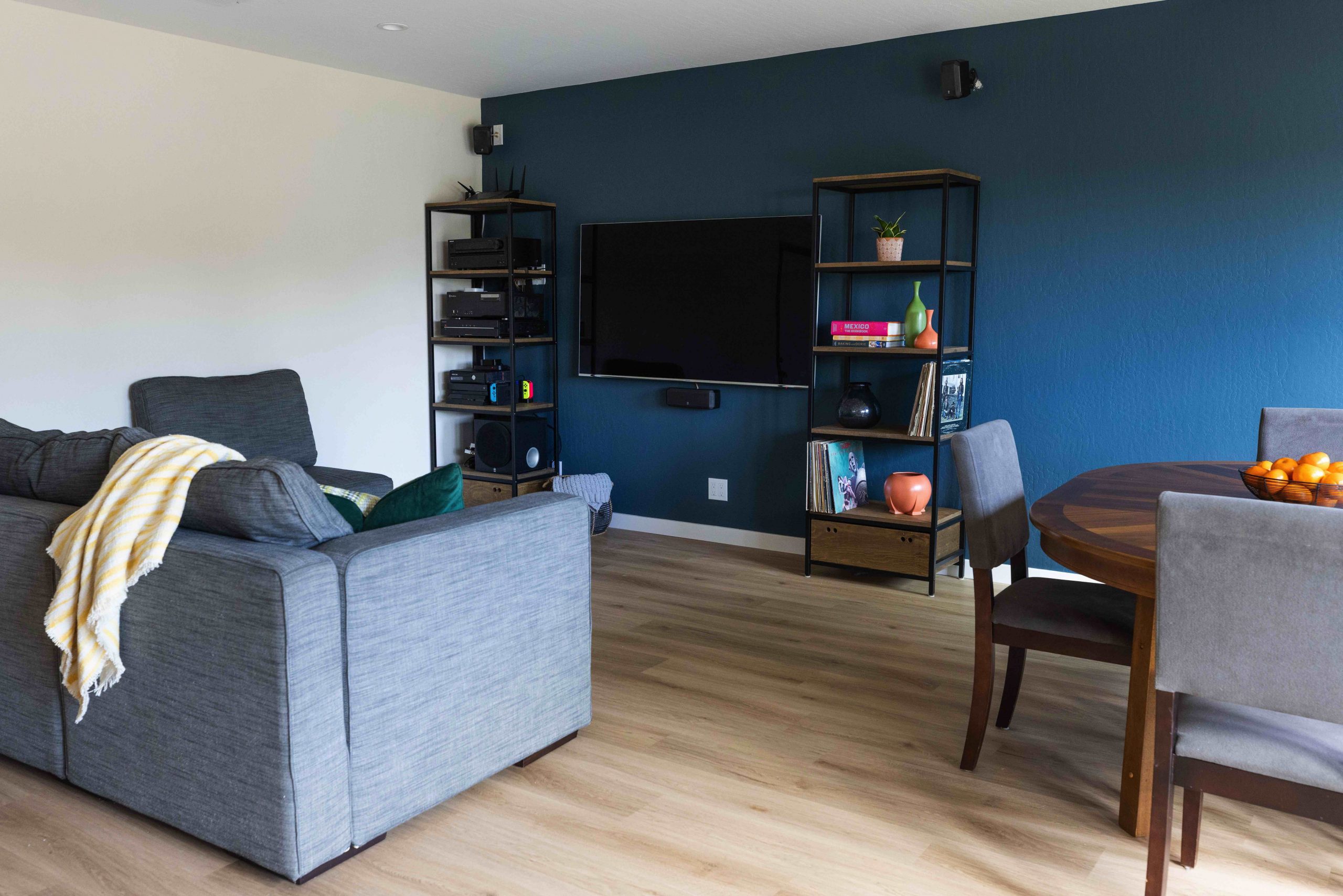 An accessory dwelling unit (ADU) is also a consideration for repurposing your garage space. By definition, an ADU must have designated spaces for sleeping, bathing and cooking spaces and all of this can be space planned within the typical garage footprint. Primary considerations for this type of garage conversion would be the feasibility of bringing plumbing, heating, cooling, and electrical to the space.
Turn Your Cluttered Garage Space into a Hardworking Home Office
The need for a dedicated home office surged during the pandemic. Many people working from home had no space to work and were relegated to their garages. Where building an addition for a home office may be out of reach for a lot of people, taking that existing garage space and transforming it to an in-home work space could be a cost-effective alternative.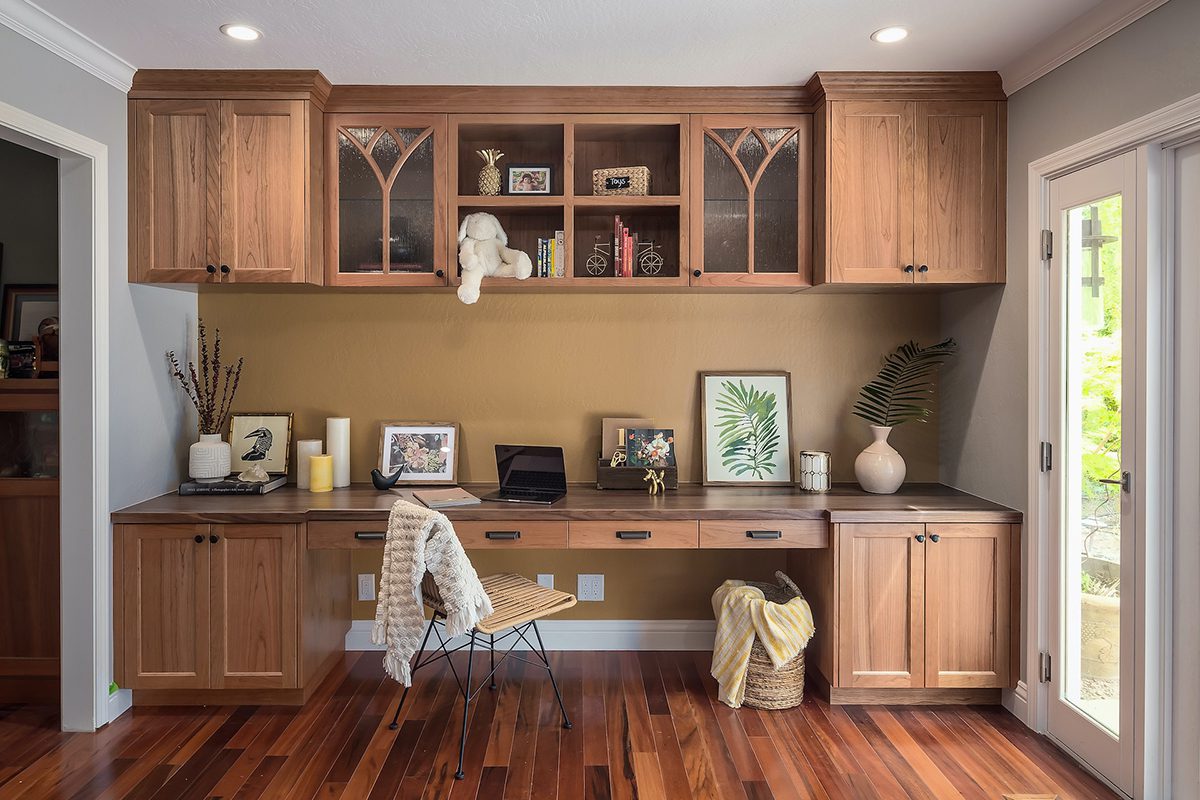 Check Out Garage Conversion Ideas with Next Stage Design
Next Stage Design provides a complimentary in-home consultation that will help you determine whether a garage conversion is right for you and your home. Our team of remodeling professionals are here to guide you through the entire process–from planning and budgeting to design and construction–we are here to help you achieve your remodeling goals. Schedule a chat with our team today!