We often hear the terms "Design/Build Company" and "General Home Remodeling Contractor" used interchangeably, but there are key differences that many homeowners may not be aware of. We know that homeowners have a lot of options when it comes to their remodeling project, but considering that many clients come to Next Stage Design  as first-time remodelers, we want to make sure that they know what they're getting. Depending on the goals and scope of your project, you may find it more advantageous to go with either a contractor or a full-service home remodeling company. To give you the confidence that you're making the right decision, and make sure that you get the end result that you want, you'll want to know a little more about what comes with each. So which is right for you? Let's find out. 
What's the difference?
A general home remodeling contractor is typically a foreman that only deals with the construction part of a project. They will most likely have nothing to do with the design or planning and you will have to research and bid out any work that your general contractor does not have the ability to do. This may or may not include plumbing, electrical work, or even painting. A home remodeling design/build company is designed to be a one-stop-shop. You'll interact with project developers, production team members, and designers under one roof as part of the design-build process and we'll be on hand to help you every step of the way.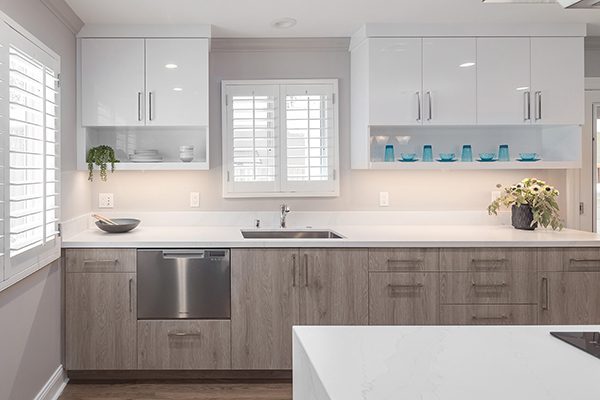 Homeowners have a larger stake in the project planning process when they hire a contractor — your contractor may have the necessary parts of the team but it will be your job as the homeowner to put them all together. Expect to keep close tabs on timeline and budget, and take care of loose ends such as permits and shipping/receiving material. 
When you share the responsibility with a project manager at a design/build firm, you'll still have all the decision-making power that you desire but without the added stress of the logistics. 
If you'd like to pursue a DIY or smaller-scale project:
It may be best to hire a general remodeling contractor. Contractors have the resources to get the job done and can change the scope and specifics of the projects — materials, timeline, etc — to work with your price point. Even if it's a minor kitchen remodel that involves updating appliances and light fixtures, or refacing cabinets, it can still be a worthwhile investment in your home. In the San Jose area, many homeowners have decided to stay put and remodel as opposed to entering the market, due to competitive prices and a shortage of new home construction. A minor kitchen remodel or light exterior work such as repainting siding, replacing roofing or adding landscaping can return most of its value in resale, and help you win back some of that curb appeal that your older home has started to lack.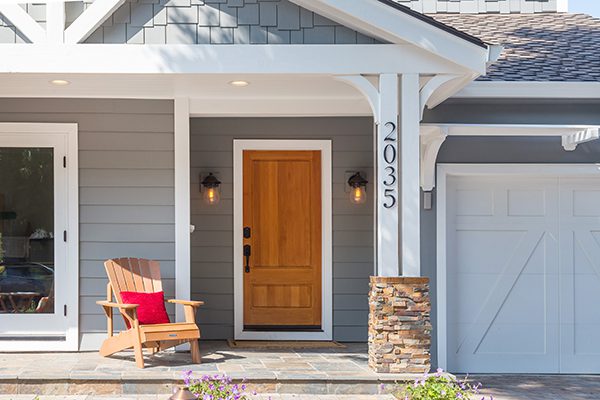 If you'd like an experience where you can get your hands dirty and involves a good amount of supervision and responsibility this may be the choice for you. 
If you'd like to pursue a larger project that involves kitchen, bath or whole house:
We'd recommend a full-service remodeling company. Since a full-service design/build company will have all the associated team members in-house, communication won't be a concern — whether it's from client to project manager or within the team itself. They have a tried-and-true process by which they operate, which takes all the guesswork out of project budgeting and timelines, applying for permits, and making sure employees have the proper insurance. Oftentimes, as a larger, established remodeling company, they can also get materials from suppliers easier, and provide a more nimble response to any project changes that may happen.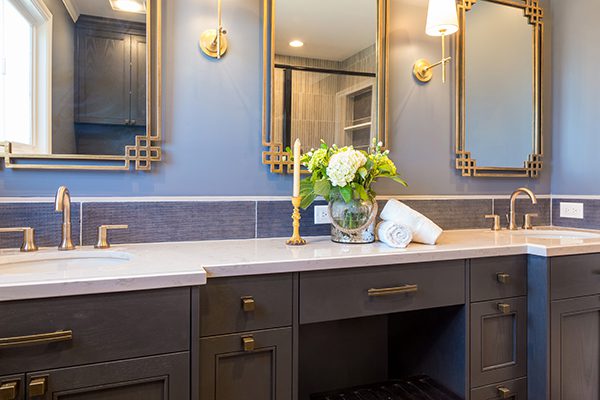 If you have any questions or concerns you can ask check reviews on sites like Houzz and Yelp, which will give you the confidence that other clients have had positive experiences in the past. 
If you go with a local design-build firm that has a deep portfolio in your style of project, that's obtained the proper permits and insurance to run your project safely and has strong recommendations from neighbors, friends and the online community, you've got yourself a winner. You'll have the reassurance that the job is done right throughout the process, and having that added peace of mind that has no price tag. 
We want to hear about your upcoming remodeling project. Fill out the contact form to schedule a call with one of our project consultants!