Giving back and serving the community is important. Next Stage Design strives to support our local community for those in need.
Rebuilding Together Silicon Valley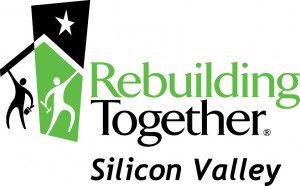 Rebuilding Together has provided extensive home rehabilitation and modification services to low-income homeowners across the country for over 25 years. Their work preserves affordable housing by transforming homes and lives through critical repairs, accessibility modifications and energy efficient upgrades for low-income homeowners and community centers, at no cost to the service recipient. The majority of the low-income homeowners we serve are elderly seniors and/or people with disabilities, who are physically and financially unable to maintain safe and warm living conditions for themselves and their families.