When you think back to the last time you gathered with friends and family at your home, did you look around and love the way your entertaining spaces tied together seamlessly, or are you reading this right now imagining if that's even possible in your current space? If your home looks more like a to-do list than a done deal, some of these frustrations may sound a little too familiar — limited elbow room, not enough sitting room for guests, a lack of convenient storage, or even outdated appliances that seem to add more stress than simplicity to your daily routine.
How will you know when it's time for a kitchen or bath remodel, and how you can search for the right remodeling company to get the job done? Let's explore.
What are you looking for in your next remodel, what are your wants and needs?
When you're thinking about what it is that you want to improve in your home, think about how your daily routine looks right now. That will make the difference between a kitchen and bath remodel that's just scratching the surface, and a comprehensive remodel that tackles the frustrations that led you to pursue this in the first place.
Worksheet: Mapping Wants & Needs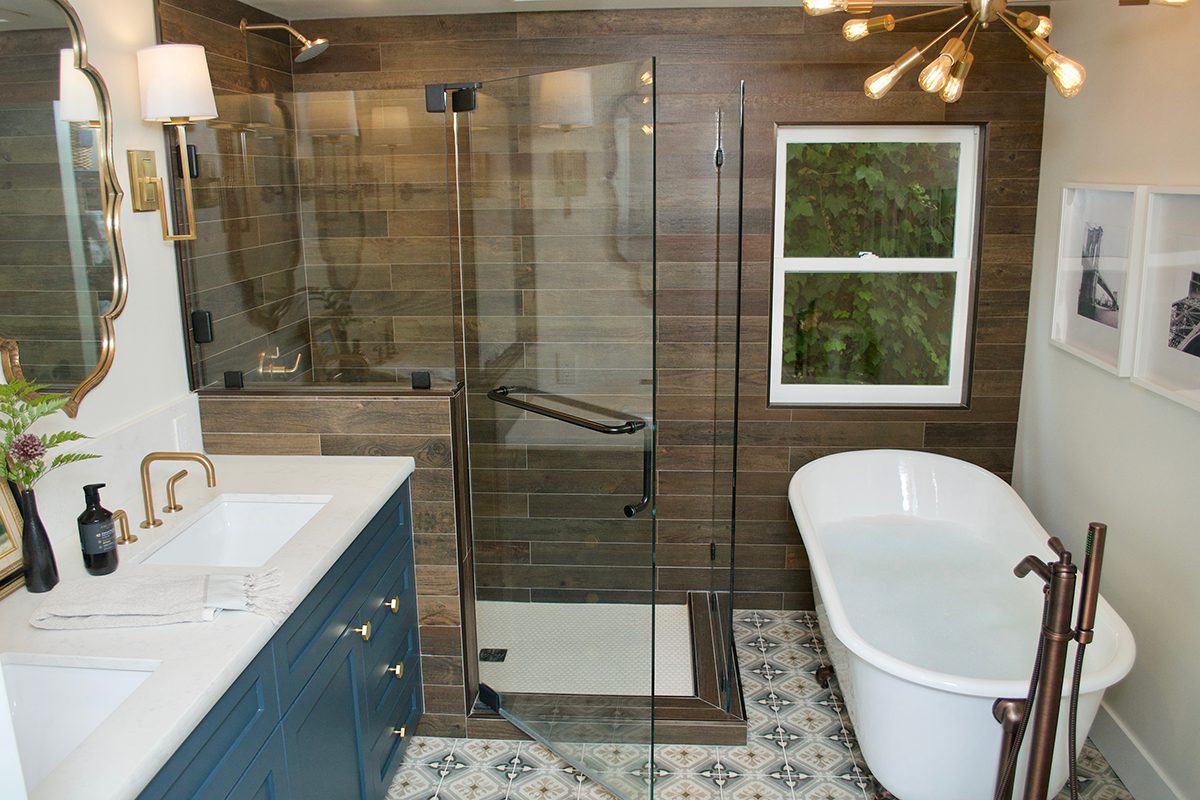 What times of day do you notice yourself getting frustrated?
Is it while getting ready in the morning, on Sunday afternoons when you're preparing meals for the week, or when you're organizing odds and ends in the kitchen throughout the day? Homeowners frequently come to Next Stage looking for storage solutions and end up realizing that their daily life becomes much easier with adequate and accessible storage within close reach.
Where in your home do you notice yourself getting the most frustrated?
Is it primarily in the kitchen while you're cooking and hosting, the living room when you've run out of seats for your guests, or the bathroom which you've recently noticed is becoming cramped and outdated? Remodels can range from minor kitchen remodels that replace appliances and add sources of lighting, to major projects that remove walls and make room for more possibilities. Your local remodeling company will be able to get a better sense of the space during the initial walk-through, point out the areas where you see potential, and help you design a more efficient home.
How can a kitchen remodel pay off in San Jose/Silicon Valley?
Short answer? A whole lot. Just look at the stats from Pro Remodeler's Cost vs. Value Report for 2019. A major kitchen remodel can pay you 70% of the original investment, and help you stand out in a competitive market for both home buyers and sellers. Consider incorporating smart technology into your remodel with mobile-friendly controls such as temperature and light controls, as well as Energy Star-rated appliances that can save you even more every month.
How can a bath remodel pay off in San Jose/Silicon Valley?
A bath remodel can help your home get its sparkle back. The bathroom is a space that is in use every single day, so it can be more difficult to notice when it does change compared to the kitchen, dining room, or outdoor living areas. For this reason, prospective home buyers are often on the lookout for bathrooms that have been neglected in past home improvements, as a bargaining chip at the negotiating table or a reason to explore other options.
Whether it's your forever home or a temporary endeavor, you deserve to have a bathroom that better fits your lifestyle and inspires you to dream bigger. According to Pro Remodeler's Cost vs. Value Report, the average Silicon Valley bath remodel returned 86% of its original value, putting it consistently ahead of the national average. By swapping a tub for a glass-enclosed shower, clearing out your clutter by adding a linen closet, or adding accessibility features like built-in storage niches, a bench seat and grab-bars, you can make your bathrooms easier to use and more enjoyable to be in.
Considering both a kitchen and bath remodel?
It can be cost and time effective to complete these projects at the same time. When thinking about the amount of effort that goes into obtaining permits, deciding on your design of your new spaces, and selecting and shipping of materials, it's something most people do not want to do twice.
If you do it all at once, you will only have to have the disruption to your living situation once.
We'll help you come up with a plan for how you'd like to use the space while it's under construction and help you think of substitutes or replacements while the dust settles.
If you want to make one part of the home modern, it suddenly won't match the rest. Be sure that your passion project fits within the context of the home, and that once it's done, it won't stick out like a sore thumb. Part of our consultation process is determining which improvements should be pursued and how it may affect the rest of the home — we'll help you think big picture so you don't have to deal with this later on.
Why should you get a kitchen and bath remodel?
Set-up and take-down.
It can be time-consuming and it may require permits, rental and safe use of construction equipment, and will require expertise of trained professionals. Why not do it all with one expert team, all in one sweep.
You may have multiple tasks that can be completed in one phase. – If you have painters, they can paint the whole home at once. If you have an electrician, you can have them complete the kitchen, the bath, and the living room all at once. It saves you a lot of logistical trouble in the end.
Design the whole house or multiple rooms at once. The design and style will seamlessly flow if it's done by the same design/build team. They'll be able to work with you to make your home what you want it to be which can be more difficult if you do it over a larger span of years. Styles, preferences, and market conditions can also change in between remodels too.
Disruption to vital living spaces is never easy, but it can be far less difficult if it doesn't happen multiple times. Think about what you can do without during the remodel, such as a spare bedroom or a hall bathroom, and work with your remodeling team to plan the timeline and priorities of your remodel around those limitations.
How will a kitchen AND bath remodel pay off?
According to Remodeling Magazine's 2019 Cost vs. Value Report, kitchen and bath remodels are consistently among the most worthwhile home improvements for homeowners. In San Jose, you can potentially see a 70% return on major kitchen remodels, and up to a 90% return on a minor kitchen project. Bathroom remodels can return up to 87% to the homeowner upon resale, plus you get to reap the rewards as a homeowner, enjoying a space that better suits your needs for years to come.
What to look for in a kitchen and bath remodeling contractor or design/build firm?
We've shown you why you should remodel your kitchen and bath, and how it can pay off, now we'll let you in on what to ask when you're meeting with contractors or design/build companies
Here's how to know which company is best for the job.
Do your homework on your own home, what you hope to gain from the process, and with your chosen remodeling company. Make sure the company or contractor has experience on your type of project, view their portfolio, and confirm that they have the appropriate license(s). By speaking to friends and family that have worked with them and searching for reviews online, you can feel confident that you've made the right decision.
Ask the right questions. After doing some research, you may feel like you've almost found your team! When you have your initial meeting, be sure to ask if you'll be doing a lot of the heavy lifting or if you'll be assigned a project manager, how will the team communicate with you, how has the team dealt with roadblocks during past remodels, and how can they give you confidence that they'll be able to handle any obstacle.
Go with a company that you trust. Experience is the best teacher — a remodeling company should make the grade if it's done extensive work in your community, is familiar with your type of project and has a reputation for completing high-quality work.