At home noticing it's time for some updates? Schedule an online remodeling consultation.
Here's the scenario: you've been at home for days and every flaw in your home is beginning to stand out. No amount of spring cleaning, rearranging, or redecorating will do the trick. It's time to think bigger.
You may not know (and you don't need to) when the right time to embark on a remodeling project will be. What's certain is that you can and want to start the process now. With a virtual consultation, you can start finding answers to how to make your home more livable from the comfort of your own home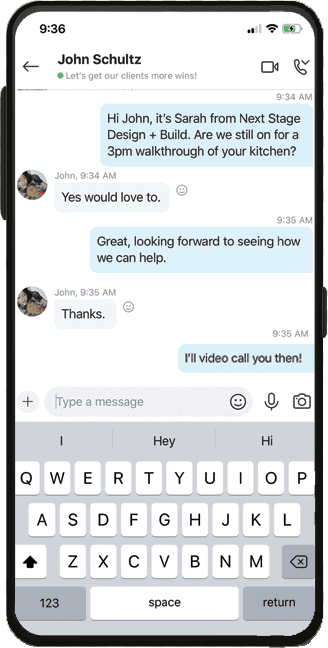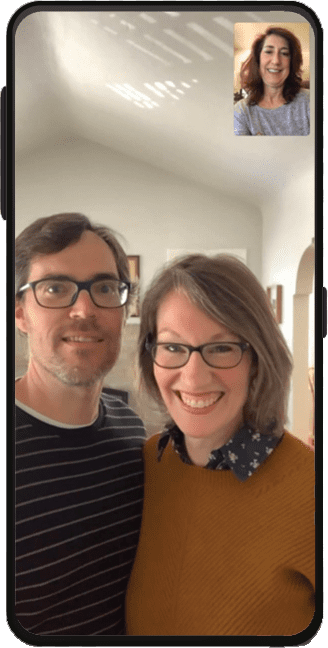 You get to speak with a professional. Let's face it, your partner, best friend, and family have heard it all and they definitely can't offer you the same ideas and solutions a professional can. A virtual consultation gives you a chance to get it all off your chest. No problem is too big or small because every bit of information helps us give you better options.
It's all about ideas. Regardless of when and if you decide to break ground, in the beginning it's all about the possibilities. We'll chat through your concerns: from broad questions like, "How can my family and I coincide in peace within these four walls?" to specifics like "How can I hide the clutter that plagues our kitchen countertops?" As with any home, there's more than one solution. We'll help prioritize the challenges flesh out a plan to tackle them.
Plan now, decide later. These initial parts of the process are often the most fun part for the homeowner. Considering different layouts, looking at design materials, seeing how your problems get solved, imagining how your new space will look…it's exciting stuff! Most of it can be done through virtual appointments.
The best part is there's no cost or obligation. Take a look at how our virtual consultations work and book yours today.
Here's how to turn your smartphone, tablet, or computer into your personal remodeling consultant:
1
Request a consultation.
2
A member of our team will reach out between 1 – 2 business days to chat about initial ideas.
3
We'll coordinate a time to do a virtual consultation and walkthrough of your space via Zoom or FaceTime.
4
Learn about design possibilities, budget, and timeline so you can see what the possibilities are
Need help downloading and signing up for Zoom? Here's a great tutorial.
Book a Virtual Consultation