One of the most frequents requests from homeowners looking to remodel their kitchen is to make the space more conducive to entertaining. But what features in a kitchen truly help a homeowner cook and entertain more easily? The ideal entertaining space involves a lot more thought and planning than simply upgrading your appliances or installing new cabinetry. It's important to think through all the elements of good kitchen design before tackling a remodeling project.
Open Floor Plan
In today's home, the party is moving out of the living room and into the kitchen and family room for a more casual and relaxed setting. When considering a kitchen remodel, first think about your floor plan and spaces that adjoin the space, such as the family room, living room, or dining room. Perhaps you can remove walls and make it one big space.
Opening the kitchen offers several advantages:
Guests can hang out with hosts while they are busy in the kitchen
Traffic will flow more smoothly during a party without walls and small rooms to inhibit free movement.
Removing walls can bring more natural light in the kitchen, adding to the increased sense of spaciousness.
Updated Appliances
Whether you are a serious cook or weekend entertainer, updating your appliances is a critical step in a kitchen remodel:
Warming drawers are essential for keeping food warm until it's ready to serve.
A well-organized refrigerator with point-of-service areas for water and a separate beverage drawer is a must.
If you don't have space for a refrigerator with a wine cooler built into it, consider a separate wine fridge. Installing a separate ice maker will come in handy when hosting larger parties.
For those who like cooking for crowds, consider a six or eight-burner cooktop and/or a second oven to prep everything in a timely fashion.
A second dishwasher and prep sink are luxuries people love in larger kitchens.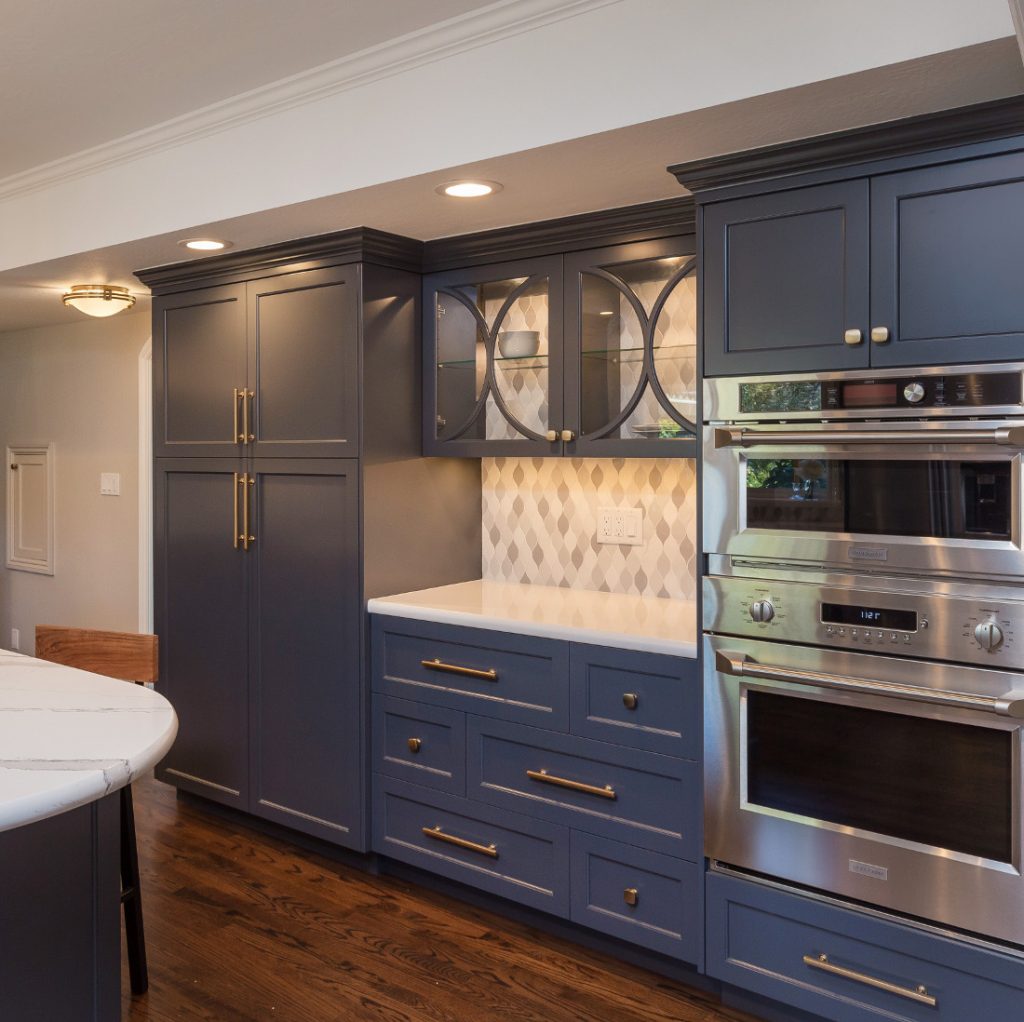 Create Work Spaces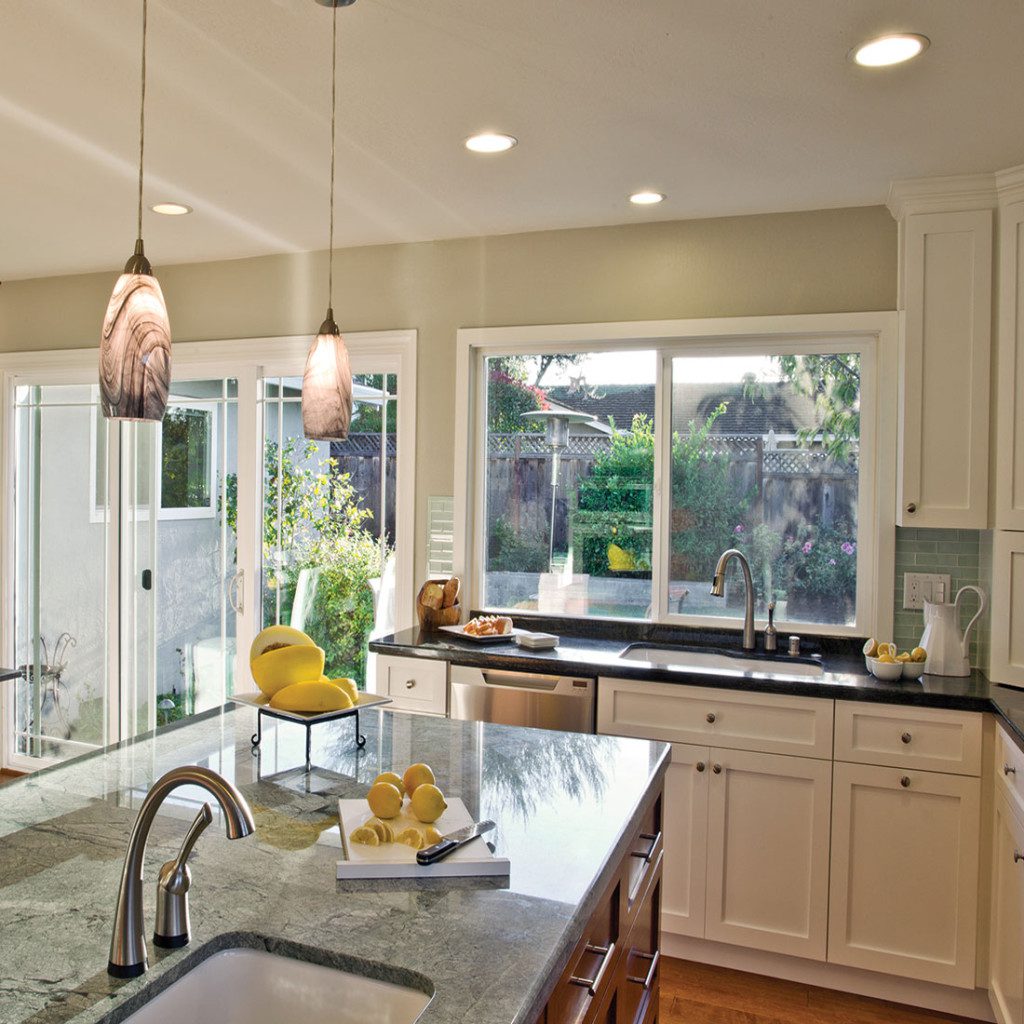 When you're entertaining, you're likely to have multiple people working in the kitchen at once. You want to be able to set up different spaces for everyone to work with ease.
An ideal work area has access to ingredients, tools, and essential equipment, if you're lucky, maybe even a sink.
The two essential things for a work area is easy mobility and task lighting.
If you have the floorspace, you can also consider putting in a kitchen island. An island not only gives you more counter and storage space, but it can also be a place to put a second sink or a wine cooler.
Beverage Bar
A beverage bar is beneficial when entertaining, creating a designated spot for serving drinks, while not getting in the cook's way.
The ideal beverage bar has space to prep drinks and includes a prep sink, small fridge, and storage for bottles and glassware.
Don't drink alcohol, but want a beverage bar for hosting parties? Then turn it into a juice bar by day. It has everything you'll need, including a sink to easily clean everything up.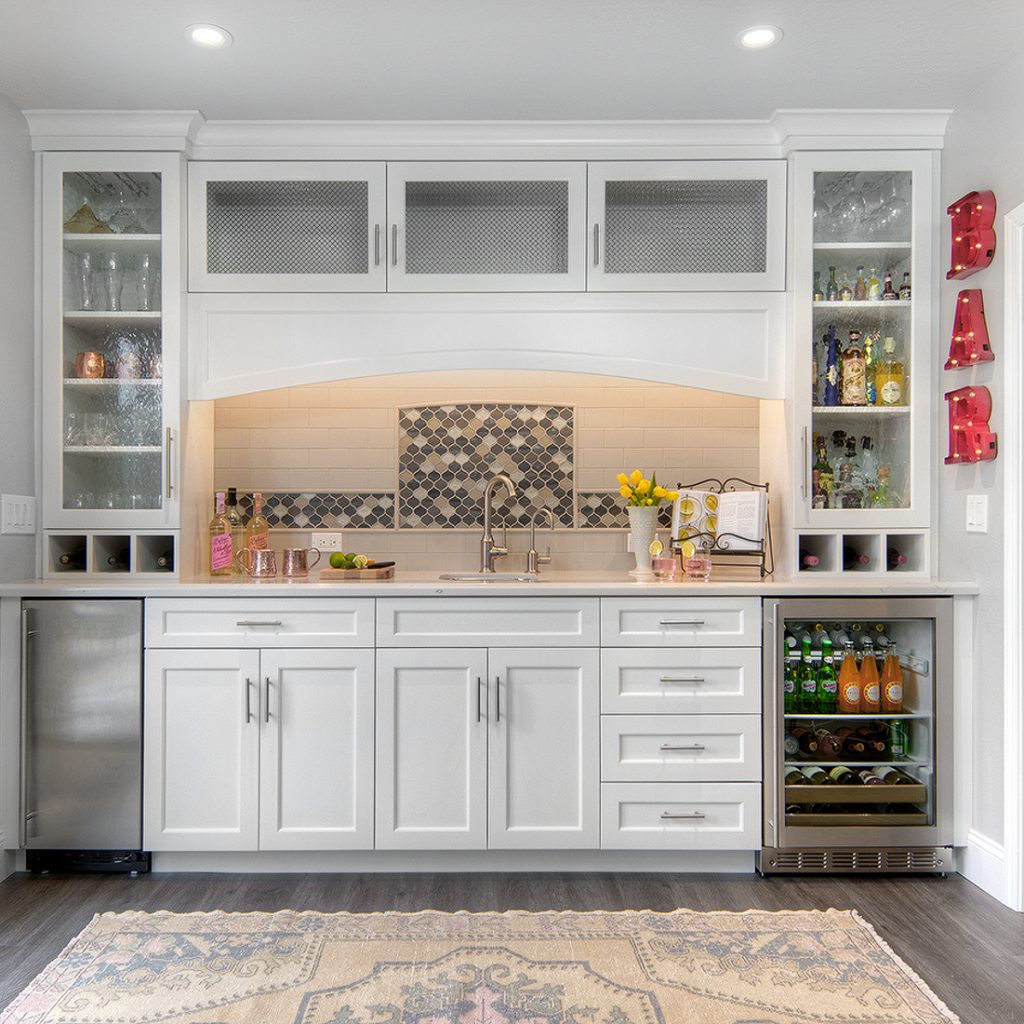 Consider Seating
Keep your entertaining needs in mind when planning the seating in the kitchen. Maximize your seating options by building a banquette or adding stools along a breakfast bar or kitchen island.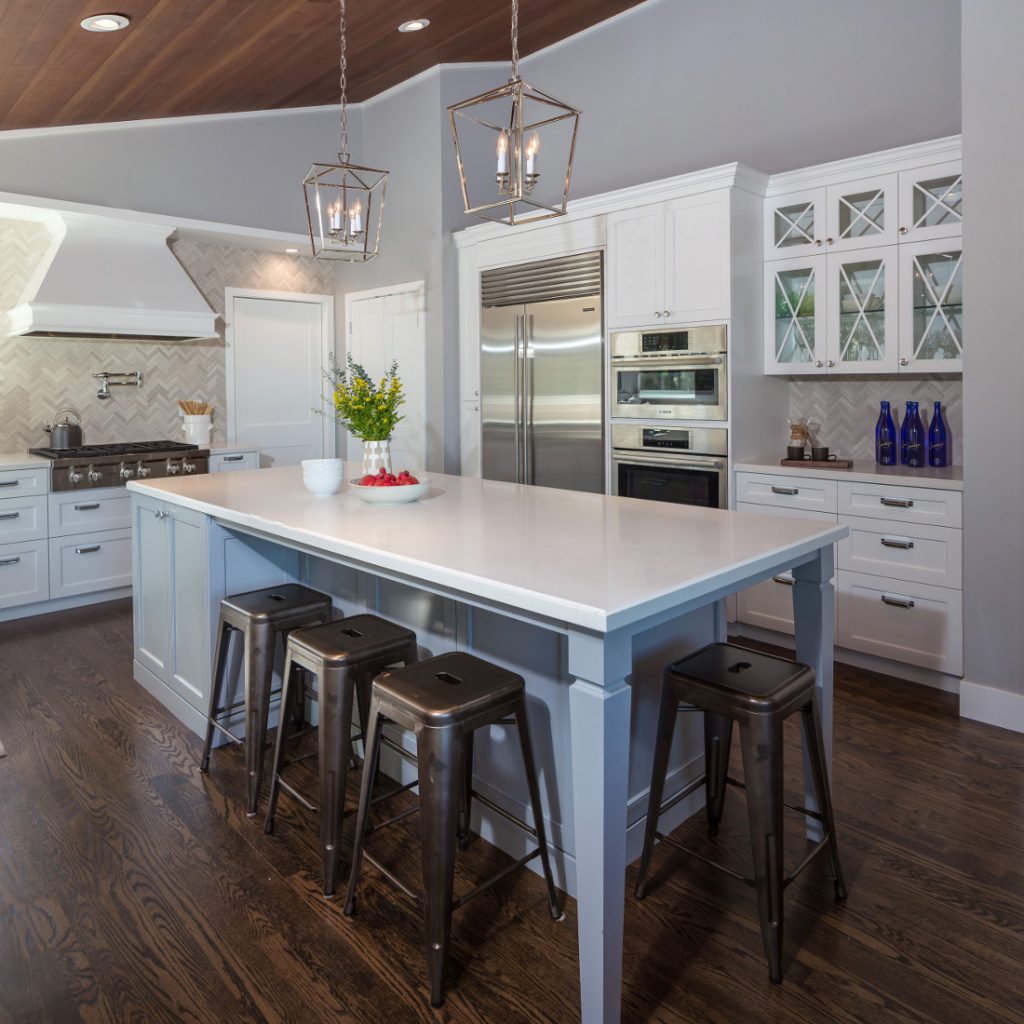 Hide It Away
Everyone needs to reduce clutter before the party gets started.
Appliance garages give you a place to stow the smaller appliances and make your countertops clutter-free work spaces.
You should also plan for dirty dishes that you might want to keep out of sight. One option is raised countertops that hide the food prep area from the rest of the house. Another choice is a big apron sink or a second sink where you can stack dirty dishes until you have time to clean them.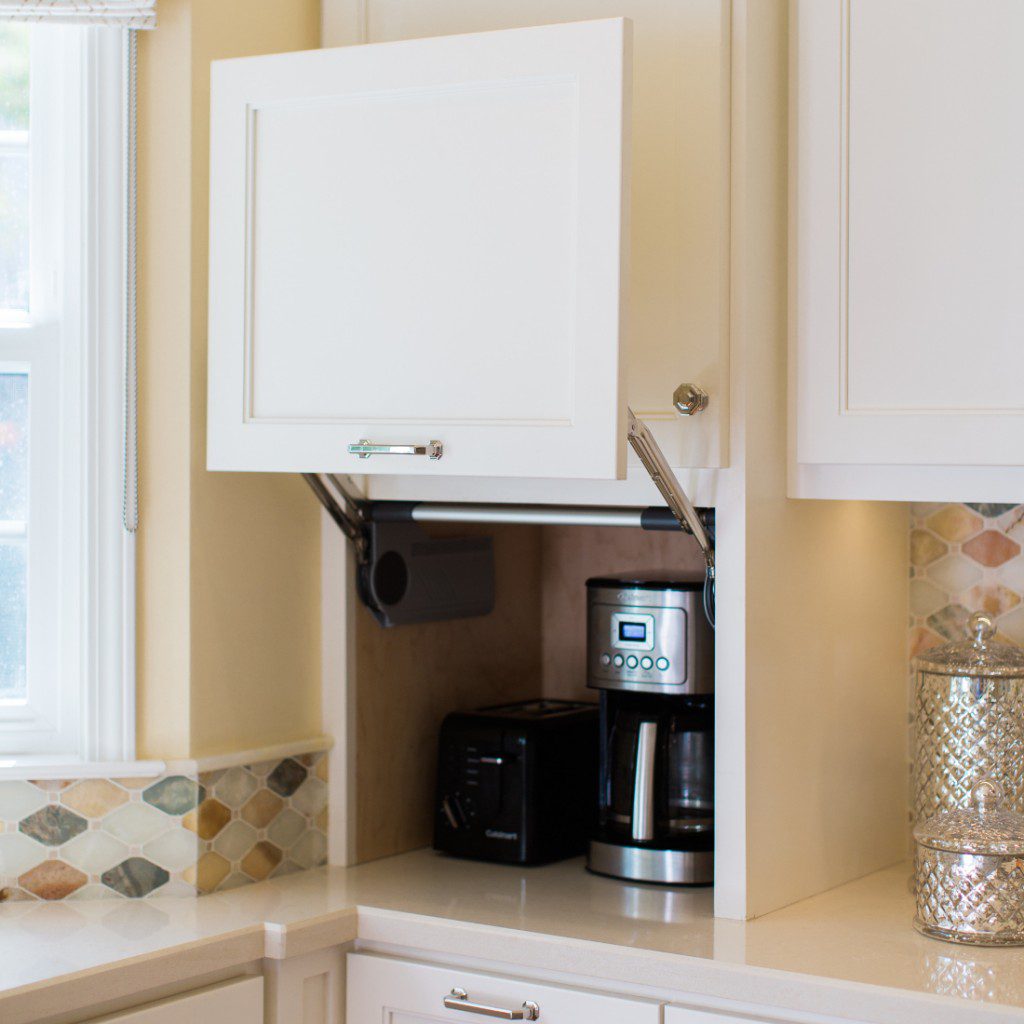 Don't Forget Technology
When planning an open space kitchen remodel, think about your technology needs.
Is there space nearby for a flat-screen TV? Plan for built-in, surround sound speakers in the kitchen to play music or broadcast the football game.
Just because the kitchen is the heart of the home, don't forget the docking station! Every kitchen needs a designated area for charging devices – think about hiding it in a drawer or an appliance garage to keep your counters clutter free.
Considering a kitchen renovation? Schedule a conversation and get started today!