If your home could definitely use a bit more elbow room, but you aren't sure whether that means adding square footage, adjusting the layout, or starting entirely from scratch, you've come to the right place. Homeowners in Santa Clara County are regularly faced with the difficult decision of whether or not to enter the competitive Silicon Valley real estate market, risking the cost of moving and the stress of selling in a packed market. Instead of relocating, consider reinventing the home that you are already in. Here's how to get a fresh start from the comfort of your own home. 
What's the difference between planning a home addition and an interior remodel?
A home addition will add square footage to your home. Homeowners can solve a cramped kitchen, a lack of sleeping quarters for guests, or even create office space for multiple parties that work from home. A remodeler can help you visualize how your yard might be impacted and suggest solutions based on your home addition plan.  
An interior remodel attempts to solve some of these problems within the existing footprint. Interior remodeling can address one specific part of the home all the way up to a whole house remodel.  Explain your home pain points with your remodeler, and they'll be able to help you decide which approach is right for you.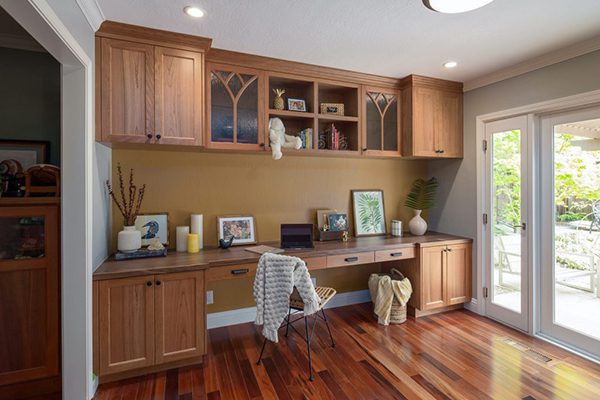 Home Addition
The Pros
Homeowners that plan for a home addition have determined that their current space can't meet their needs, but neither does relocation. Their neighborhood or nearby family and friends may make the area feel like home, but the actual living space could use a custom remodel. Instead of going through the stress of moving, homeowners can get that custom space that they need by working with a local remodeling company. 
The Cons
What are some reasons why a homeowner may not want to pursue a home addition?  
Reduced outdoor living space;
The cost or difficulty of adding electrical or plumbing structures;
You can get what you want without adding square footage.  
Curious to know where you fall? Take the poll below to see what improvement your home needs the most right now. 
For more information about the ins and outs of kitchen and bath remodeling, check out the guide. 
Types of Home Addition Plans
Accessory Dwelling Units, or ADUs, have become popular in California. Homeowners gravitate to ADUs because they can get the extra space that they need without making changes to a home they're otherwise happy with. This type of home addition plan also allows both parties, whether it's a grown child or an aging family member, the independence of a separate living space with the comfort and convenience of being close by. 
Homeowners can also use a detached garage or extra yard space to house a home office, a den for the kids, or even an entertainment room. A local remodeling company can help you determine if your design fits within the confines of your city regulations, and work with you to plan a design that complements your home and the surrounding neighborhood. 
Bump Out. A bump out is an effective way to get more space without pursuing a full-on addition. A homeowner may choose a bump out if they wanted to add a larger island to their kitchen, or to gain more real estate when knocking down a wall between the living and dining rooms.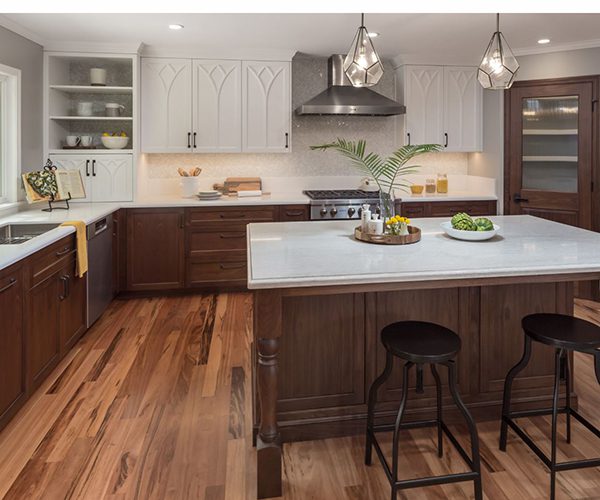 Room Addition. This is exactly what you expect when you hear of a home addition remodel. The kitchen that was original to this home in Los Gatos had a peculiar, rounded shape that made it difficult to prepare meals and store cookware and other necessities, We came up with the idea to swap the kitchen with the dining room. This kitchen now has plenty of room for prep, added custom features, and more open community space to host family and friends. 
Interior Remodel
If you'd rather opt-in to a remodel that only uses the existing square footage of your home, there's no shortage of options to choose from. 
The Pros
If you choose an interior remodel, it could mean that you only need to reinvent your kitchen or master bath. You may have determined that after a consultation with a remodeler, you don't need to add square footage to get the space you want.  If you decide to work within the existing footprint, you won't have to worry about the extra cost or time that comes with building an addition on your home. You also will not have to worry about adding plumbing and electrical to an entirely new space. 
The Cons
An interior remodel instead of an addition might mean that not all of the issues you wanted to fix end up getting addressed. 
Types of Interior Remodels
Kitchen. If you'd like to improve your kitchen, we can help you determine what your pain points are, starting with what sticks out from your daily routine. We'll make suggestions based on your goals and budget and work with you to make your kitchen the heart of your brand new home. 
Master Bath or Hall Bath. We'll show you current master bath remodeling trends in Santa Clara County, and help you decide which would best suit your to-do list. Check out our Bath case studies to see some of our recent projects in Silicon Valley, and get inspiration for your own space. 
Living Room or Home Office/Den. When you only worked from home on the odd Sunday night, it didn't matter whether you had a dedicated workspace or a cozy corner in the living room. But now that most of us are adapting to working from home on a regular basis, we have a better idea of what we need to be successful.  That doesn't necessarily mean you need to construct a brand new home office – a free corner next to the laundry room, an under the stairs hideaway, or a repurposed sunroom could all get the job done. 
Whether it's your first time being a homeowner or you've been in the market for years, you'll benefit from the experience and expertise of an award-winning team like Next Stage Design. You've already taken the first step – ready to see what's next? Chat with a member of our team to see how we can help you plan the home addition or interior remodel that gives you your dream home.