Kitchens | Whole House
Creating a Multi Purpose, Modern Kitchen
Modern Willow Glen, San Jose
The Project
This 1966 home needed a style update when our clients purchased it after relocating from the east coast. They'd always dreamed of an elegant eat-in kitchen that encouraged interaction yet didn't impede functionality. The design aesthetic for the kitchen would transition to the adjacent dining room, where dated bi-fold doors ate up valuable space. The living room fireplace lacked a distinct style and was under-scaled for the room. The staircase and existing hall bath would undergo an overhaul to reflect the new design style on the first floor.
The Concept – A Multi Purpose Kitchen Space
Removing the peninsula in the kitchen created space for a dual-purpose island/dining top in the center of the space. The perimeter cabinets include deep drawers and a furniture-style hutch. The staircase was redesigned and updated with new treads. A new fireplace façade and shelving created a focal point in the living room; the blue tile mirrors the blue hue used for the new barn doors at the dining room. The updated hall bath now has a barrier-free entry into the shower.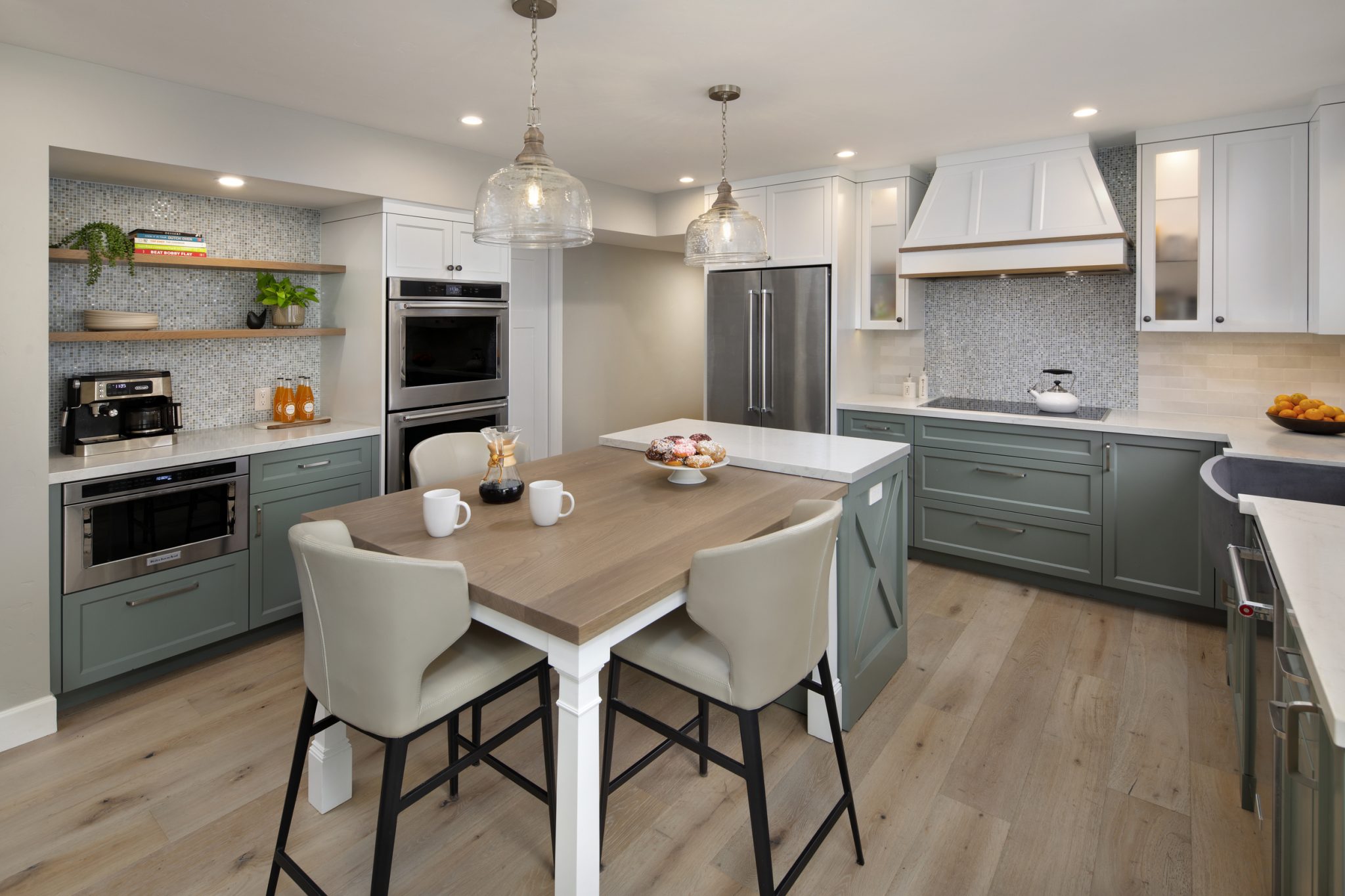 Meet the Team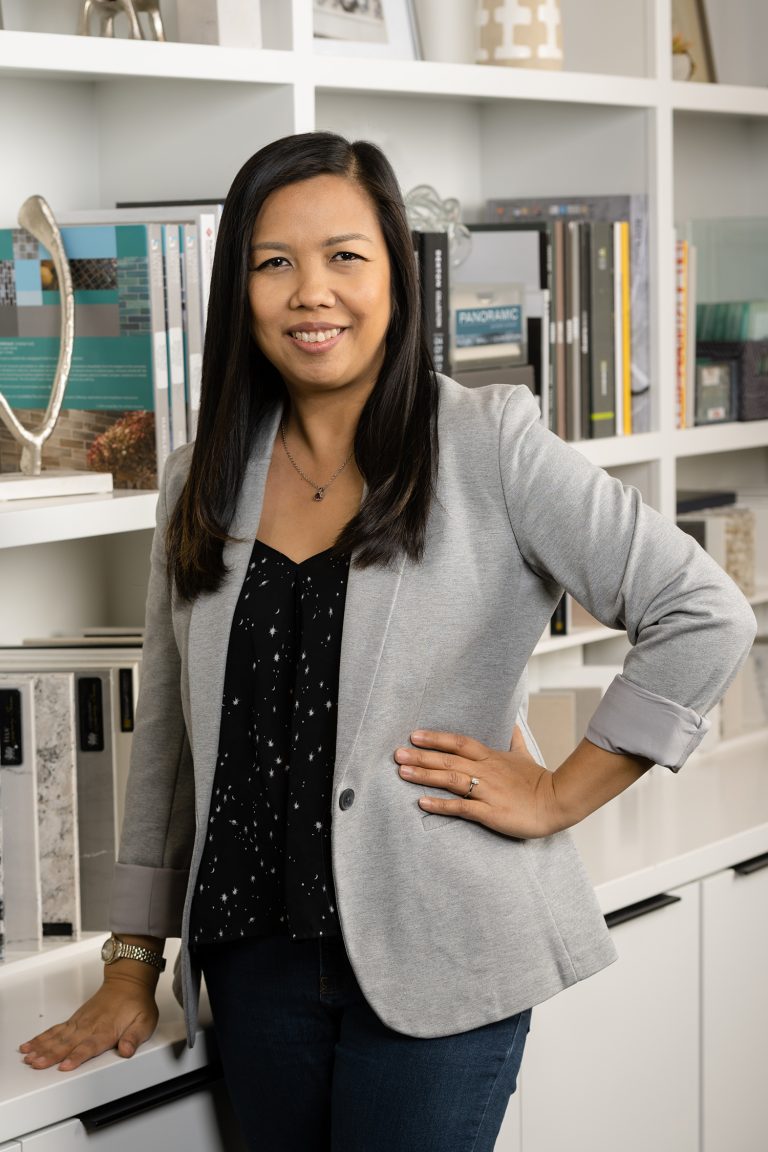 Project Designer, CID, UDCP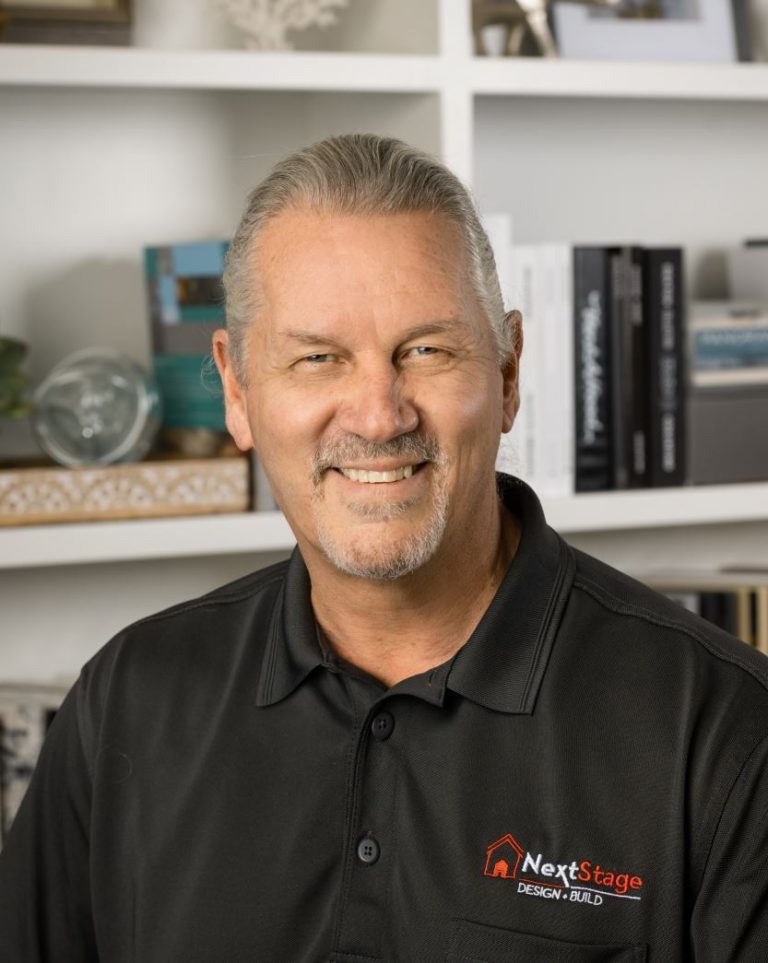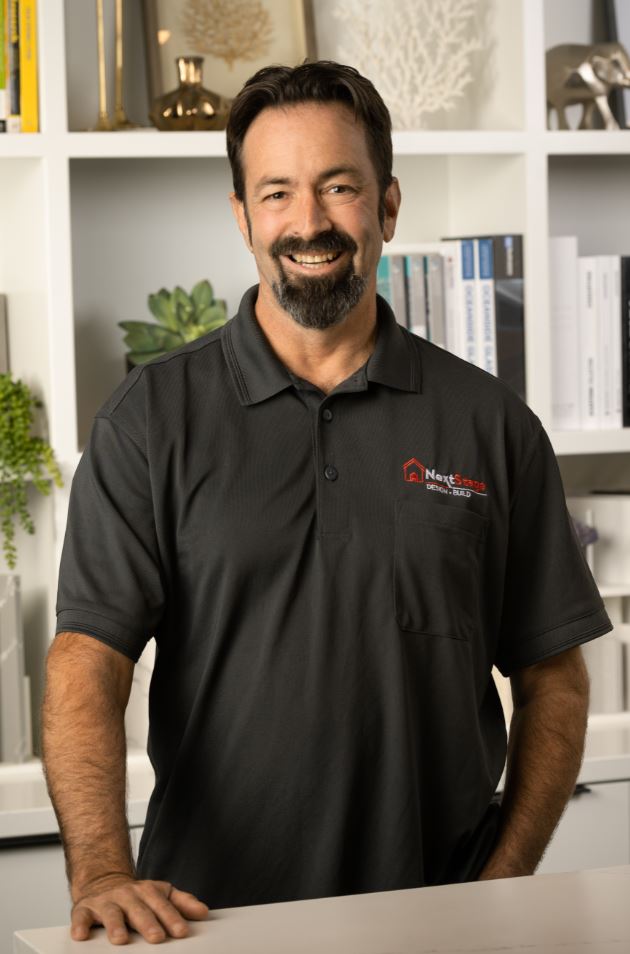 Attend An Event
Preparation is key to a successful kitchen remodel. There are many budget, design, and planning decisions to make during the process. Join us at one of our free remodeling events to learn more about what you need to know before embarking on your remodeling project.