If your taste leans neutral, you may be looking for more places in the home to add pops of color. The kitchen is a great place to experiment without having to make groundbreaking changes. If you're looking for more design ideas as you plan the colorful kitchen renovation of your dreams, get inspiration from some of our favorite examples down below! 
1. Strategically Placed Tile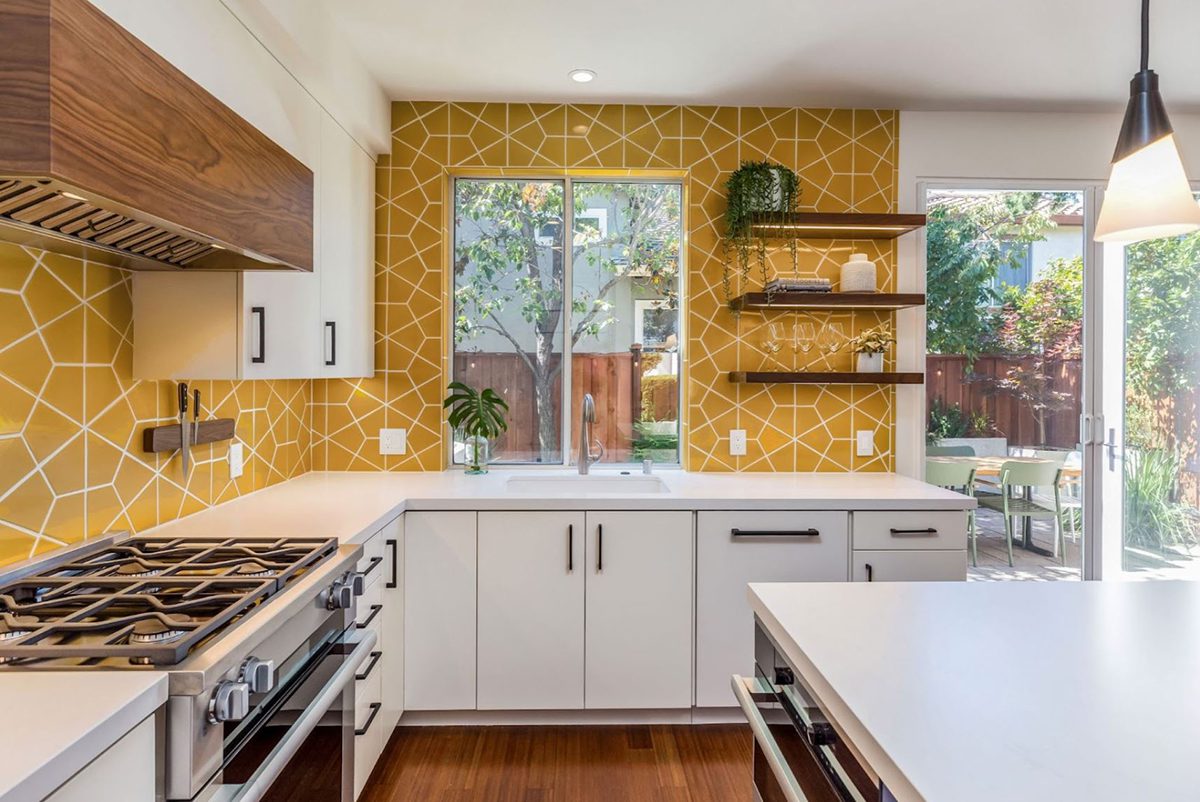 The homeowners wanted a bright and bold design and were not afraid to use colors! "Tuolumne Meadows" tile from Fireclay was chosen as the backsplash to add a memorable focal point. The solid white cabinetry and neutral flooring/shelf accents added the perfect contrast to balance the bright tile.  
2. A Glossy Cabinet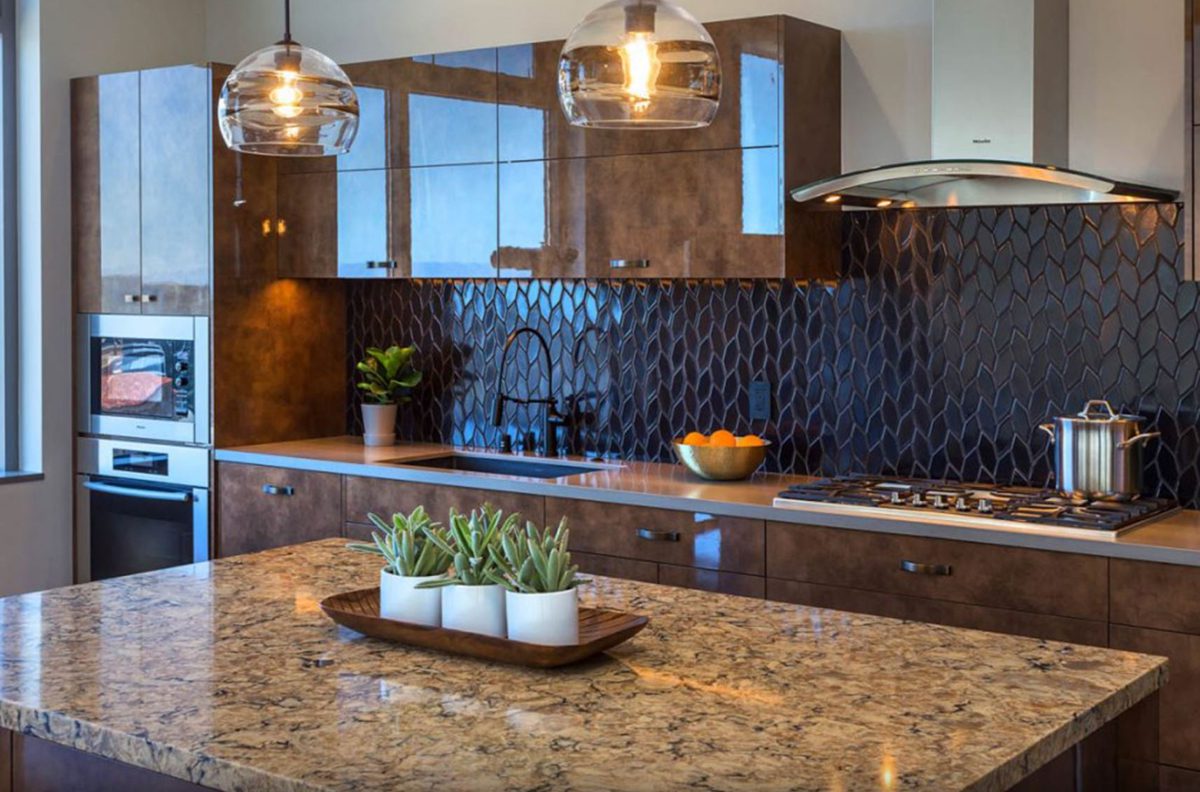 The homeowners chose this rich shade of brown finished with gloss because it reminded them of some of their favorite teak furniture pieces that they've picked up while traveling. While you're contemplating your own kitchen renovation, consider how you can take inspiration from your own travels, your love of the outdoors or from another part of the home when you reface or replace this central feature. 
3. A Calming Backsplash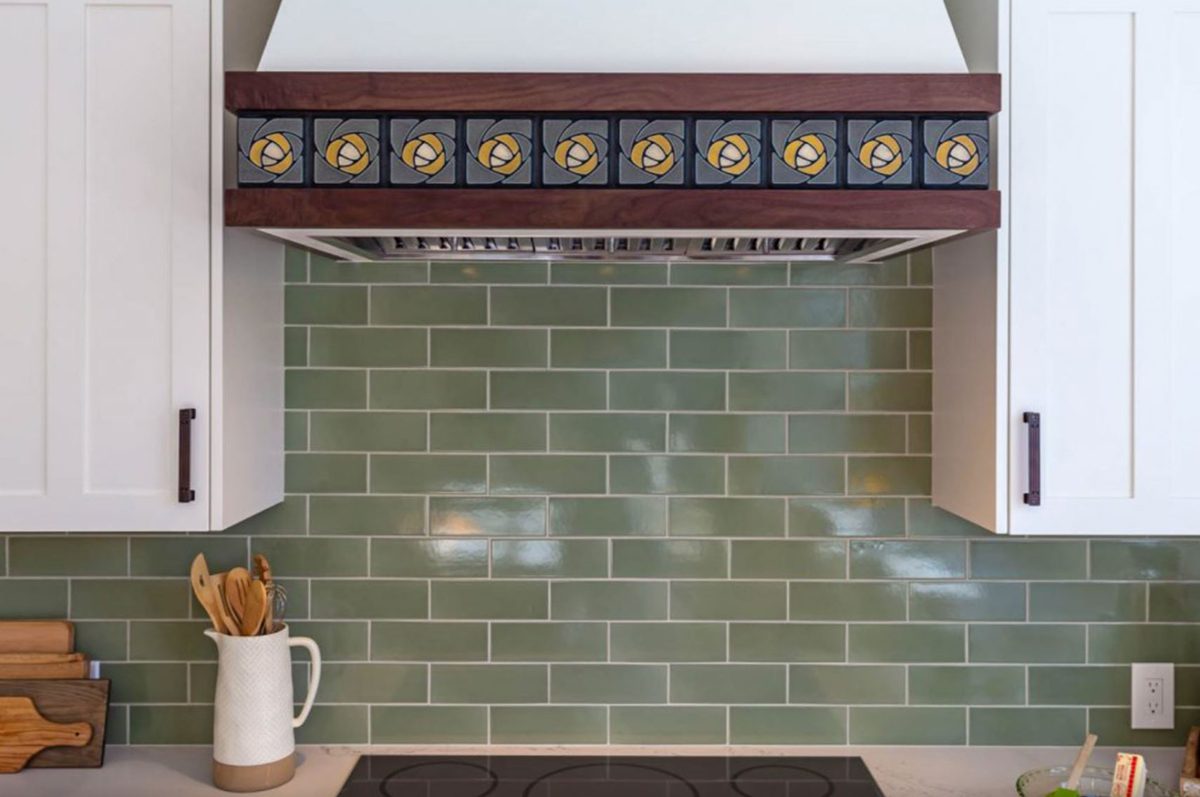 The homeowners instantly fell in love with the accent tile on the range hood, "Dard Rose" from Motawi / All Natural Stone. We used the patterned tile sparingly so that each pop of color from the stunning sage green subway tile, to the crisp white cabinets had their own time to shine. If you're adding color to the backsplash, whether you keep it simple or go bold will depend upon the surrounding kitchen. A good rule of thumb? Decide whether you want the island, the backsplash, or the cabinets to be the focal point. 
4. Imperfect Accents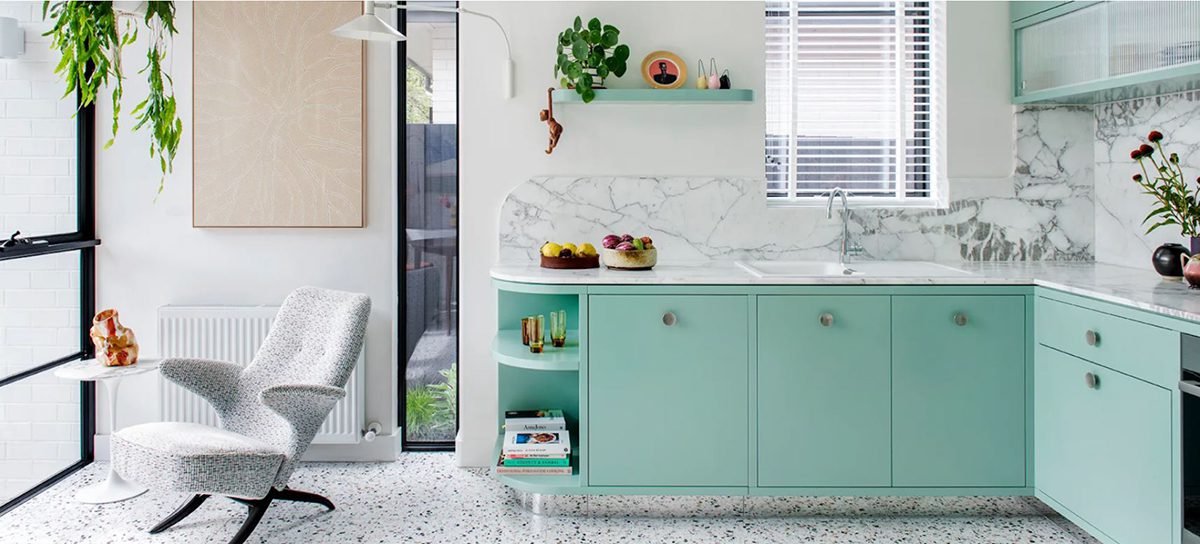 Another way to incorporate color into your kitchen is by adding accents in places you might not expect. Whether your cabinets are original to the home or brand new, you can add drawer pulls, doorknobs, or faucets that provide a pleasant place to store your necessities. Other opportunities include an accent wall, open shelving as a way of displaying colorful dishes, and a unique tile design under foot. 
5. Colorful Flooring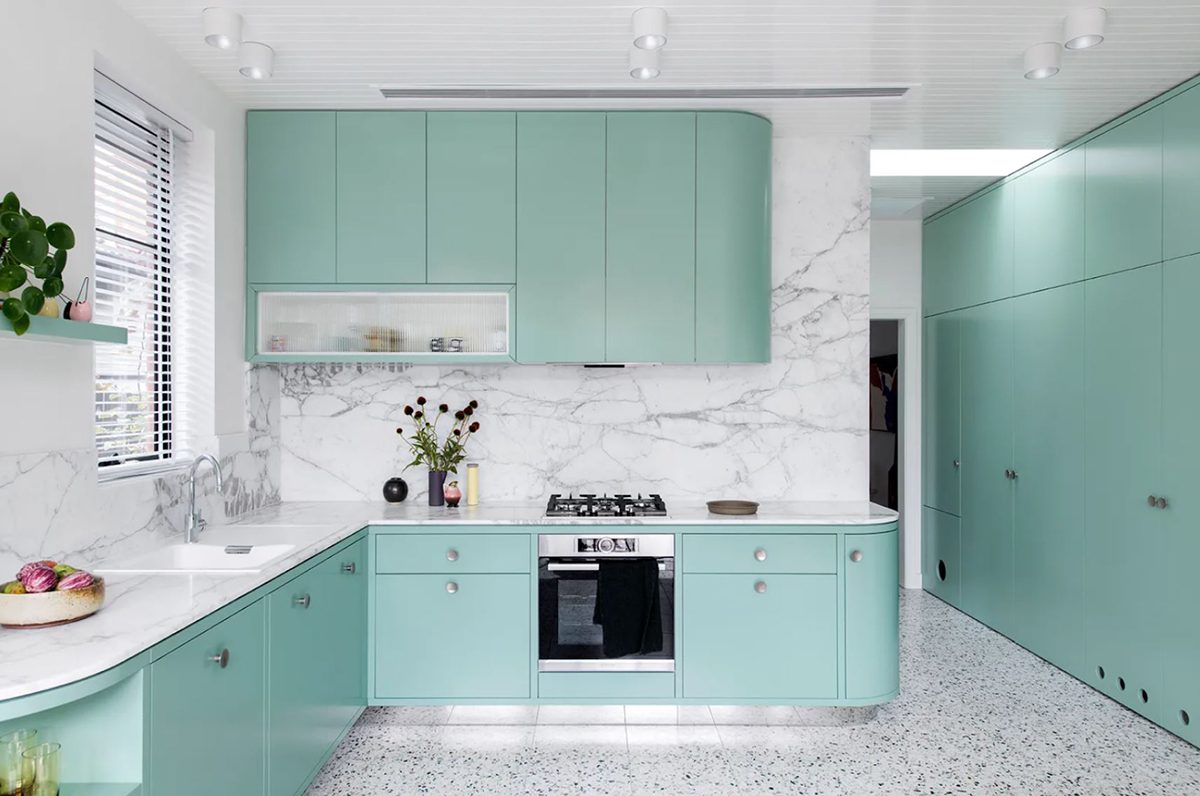 And we're not just talking Terrazzo here, although that's a great place to start! A natural – and original – wood floor can add a lot of personality to a renovated kitchen, as can an artfully designed mosaic tile. It should add a unique twist, but as long as it's not too much of a disruption to the palette set by your cabinets and countertops, it should go well with your design. 
Ready for more? Scroll through some of our newest kitchen projects on the kitchen remodeling page.