Which home remodeling company is right for you? It's more difficult than a quick Google search can make it seem, and it's also not as daunting as you might think if you know what you're looking for. Read our guide on how to research local home remodeling companies so you can feel confident that you made the right decision going into your upcoming home remodel. 
Initial Research: Needs Assessment (Home and Family)
Start by considering your needs as a household. Are you a growing family that's in need of more square footage, a pair of empty nesters who are ready to upgrade their kitchen and master suite, or maybe you're making preparations to age in place in your forever home. No matter your needs, researching home remodeling companies and projects online has never been easier. Pinterest, Houzz and home design magazines are great resources for color palette inspiration, materials selection, and livability updates like smart home technology integration or tips on in-home energy-efficiency. 
Once you've decided which area of the home you'd like to improve, it's time to start searching for the remodeling team that fits your needs.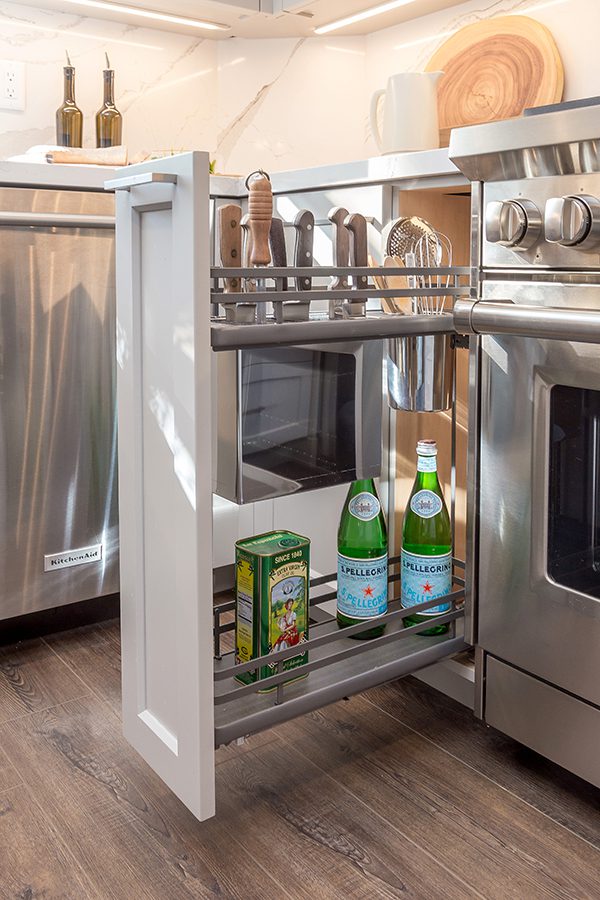 Expressing Your Needs to a Remodeling Company
Meeting with a remodeling company can feel overwhelming, but there's a lot you can do to prepare for your first meeting. 
Brainstorming. Whether you want to start a modern masterpiece from scratch or maintain the integrity of your historic home, a remodeler can help you understand what is possible. Bring your book of notes and big ideas,  this is where the fun begins!
Logistics. If you have a busy schedule between work, family responsibilities and personal commitments, you likely don't have time to manage an entire remodeling project. Luckily, when you choose a full-service design and build company, you'll be assigned a project manager to handle all the odds and ends. Be sure to ask how they will handle any changes or updates and how it will be communicated to you. This will give you a sense of their project management style and help ease any worries you may have about the moving parts of your project. 
Functional updates. A remodel is a significant investment of time and money, so as a homeowner, you'll want some assurance that it will be completed to your specifications.  You know your home best — let us know what improvements, particularly related to flow, function and storage needs, will make life easier in your home. 
The First Meeting
In an initial consultation, a home remodeling company should help you get a sense of their complete process from start to finish. You should be able to walk out with a clear understanding of what services they can provide. This would also be the perfect opportunity to ask your remodeling company if they're able to present the proper licenses and permits to get the job done. If your initial meeting left you feeling less than confident about your decision, fear not. There are a few more signs you can look out for to make sure you're making the right decision.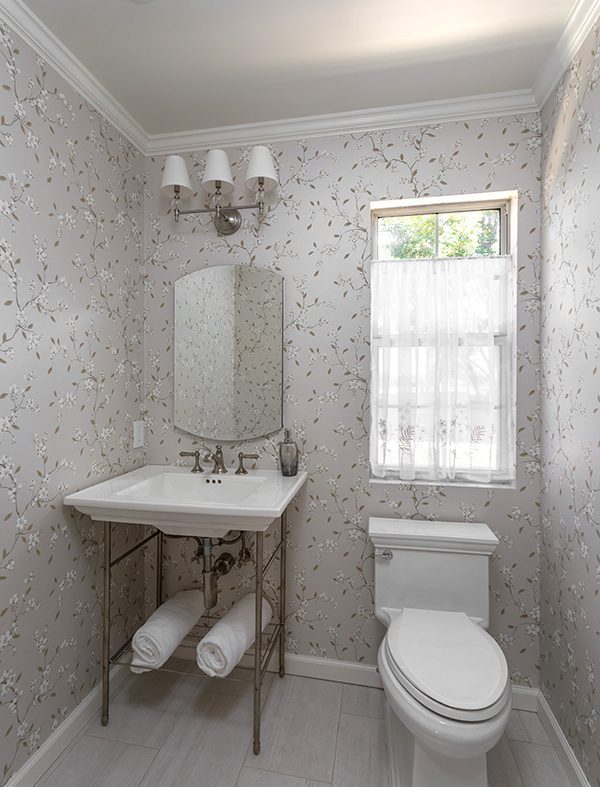 What to Look for In Home Remodeling Company Reviews
Do most online reviewers seem like one-offs or do they have a lot of repeat customers? 
If homeowners had such a positive experience that they share it online or return for another project, then this home remodeling company is worth looking into. However, researchers should be aware of "review bias", which can compel users that had an incredibly positive experience, or an incredibly negative experience, to share more so than others. This is where personal referrals become more important. 
What does your personal network know about the company? 
If you see a new recipe online, you may think about making it. However, if a good friend recommends it and says, "I know you'd like this, you have to try it", you'd be at the store tonight picking up the ingredients. It's important to pay attention to what your personal network or community thinks of this company; this can give you greater assurance that you're getting the whole story as a homeowner. 
Do they have recognition based on customer service and satisfaction? 
It's not just important that it looks pretty — you want to know you'll have the positive experience that you need for the project to be successful. Browse the company's website for testimonials, check their Houzz and GuildQuality reviews, or research their Diamond Certified profile.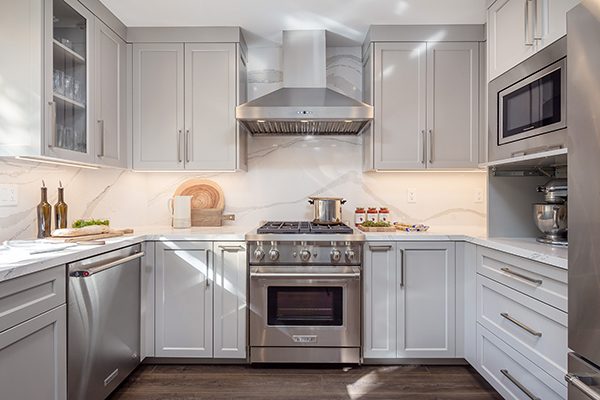 The (Home)owner of Your Future
How involved do you want to be as a homeowner? If you want to be on site each day, sifting through the details and making sure each shipment is received and every benchmark met, then you may be satisfied with a general contractor. If you have responsibilities at work or home that may prevent you from being able to manage the operation, you may find a full-service design and build remodeling company will better suit your needs. 
Will you be in-home or renting while you're under construction? 
When you are ready to move forward with your project, you'll have to decide if you'll stay in your home or seek out other arrangements. 
You can figure out which is right for you by researching the following: 
Considering the proposed timeline from your remodeler, calculate the possible expenses associated and which option would work best. 
Ask your remodeling company what precautions they take for air quality, what hours they'll be working, and inquire about possible "construction-free zones" to make the home more livable.  
How will your work commute be if you decide to not live at home. 
If you decide to leave, are there any bills you can turn off while you're gone to help ease the cost? 
We've got you covered. Next Stage Design will provide you with a project developer, who will help you plan the remodel from scratch; a project designer who will bring your visions to life,  and finally, a project manager and expert production team that will manage the build of your project. If you're concerned that you'll miss out on key project updates, don't fret. Our team will stay in touch as much as you'd like us to be, deferring to your preferred method of communication, and using our project management platform, BuilderTrend to provide you with daily project updates. You'll never have to wonder what's happening in your project because we'll be there every step of the way to answer any questions. 
If you want an experience that's completely custom, leaves out all the guesswork, and is defined by precision and process, then give Next Stage Design a call. Let's discuss what we can do for your home.