As a homeowner, the idea of tackling a home remodeling project can seem downright overwhelming. But for every question you have about the process, the Next Stage Design team is ready to help you find the answer. First, we'll assign you a dedicated Project Developer, who will work with you to figure out your needs and goals on the project; they'll work with a designer to create a plan to make it all possible, and finally, the Project Manager will help you and your family navigate the daily challenges and exciting milestones that come with a home remodel. But first, you have to start the search for the perfect project team. 
So you've taken the first step — you've got your first project planning meeting on the books, but you're stumped about what to ask. Here are the 5 questions you should be asking your project manager: 
What is a home remodeling project manager?
To appreciate the importance of a project manager, you must know their role and their unique purpose as part of the home remodeling process. Each of our project managers come to Next Stage Design with years of experience in construction, often working their way up from carpenter to project manager. They're not just a stack of impressive resumes — they're lifelong learners who share your enthusiasm for the details. Most of all, they'll ensure the quality of the entire project and its processes from supervising the production team and managing the schedule to providing key project updates all along the way.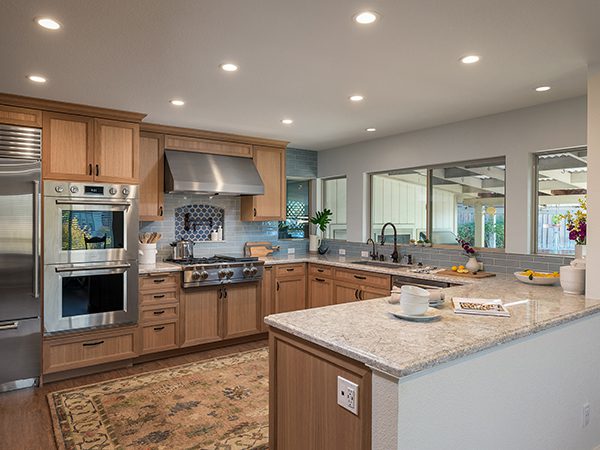 How will I know which home remodeling project manager is right for me?
Any project manager should know how to obtain the necessary construction permits, manage field staff and trade partners and keep the project on schedule and on budget, but an experienced project manager will know how to roll with the punches. Ask them about a time when they had a disruption to the timeline and how it was dealt with to get a sense of their process. If possible, read online reviews to see what other clients in the local area thought of the end result. 
How can I tell a good project manager from a bad one?
You won't have to chase down a good project manager, because they'll always be three steps ahead. Their preferred method of communication is what you prefer, whether it be by phone, in-person, email, or on a cloud-based construction project management software like Buildertrend. They'll make sure all stakeholders from the homeowners to the production team and designers are on the same page. They'll be honest about the possibility of unexpected costs and project hiccups upfront, rather than trying to hide them or delaying the inevitable until the last minute. And finally, they'll have a mutual trust with their experienced network of local craftsmen and building officials.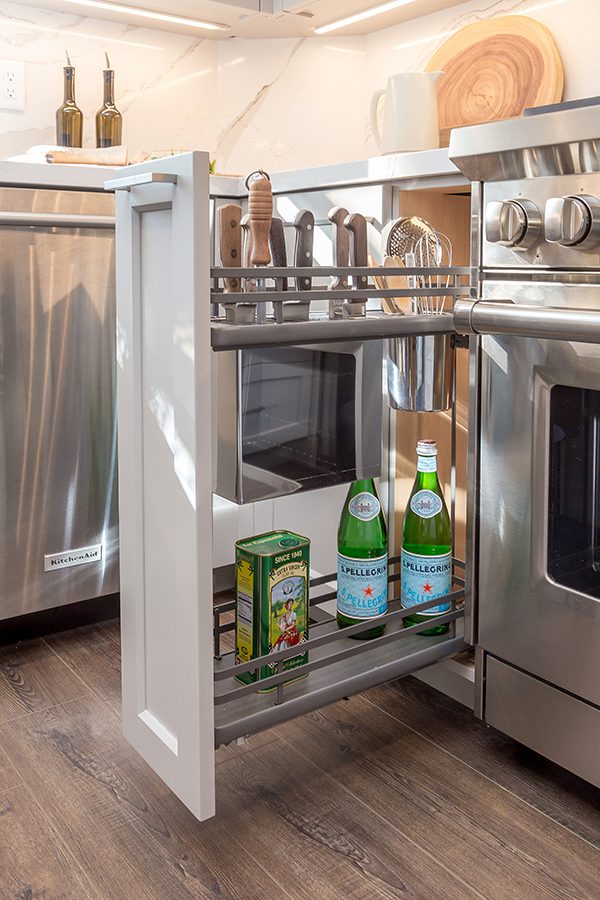 What will happen if I *don't* have a project manager?
Well, a couple of things. You'd have to handle the hiring and supervision of anyone who works on the project, from architects to designers to general remodelers and craftsmen. It creates more responsibility for the homeowner, meaning you'll have to manage all the daily developments and make sure it's progressing at the pace that you'd like it to. But when you choose Next Stage Design, we take that off your plate. Your project will get the quality and attention to detail that it deserves.
Does it matter if I hire a contractor or a remodeling company? What's the difference?
The advantage of choosing a remodeling company over a contractor is a set project plan, complete with an estimated timeline and cost, agreed upon by both parties upfront. This is standard for a home remodeling company, whereas a contractor may have their own process. Remodeling companies also have set processes for obtaining permits, and are required to have various construction and worker's comp insurance to be able to conduct business in their area. Make sure to confirm this with any remodeler that you consider in the process. 
A remodeling company with positive reviews signals a tried-and-true process for project management, and this is reflected in positive experiences with local clients. Contractors often have reviews on home remodeling sites like Home Advisor and Angie's List as well, so be sure to check there before you make any final decisions.