Ready to refurbish and refresh your exterior design? Homeowners are often eager to invest in interior remodels, yet hesitant to make similar changes to their home's exterior. By redesigning certain outdoor features, you can give your home the facelift it needs to achieve stunning curb appeal. Here are 5 exterior home design upgrades you should consider: 
Fresh Coat of Paint
Did you know that your home's paint is only meant to last 5-10 years? In the world of homeownership, that's not a very long time. By re-applying a fresh layer of paint, or opting for a brand new color palette, you can almost instantly make your home appear 10 years younger. Though some chipped paint or rough spots aren't the end of the world, a few of these imperfections combined can really deteriorate your home's curb appeal. By removing chipped paint and applying a fresh coat of color, you can almost instantly elevate your exterior home design.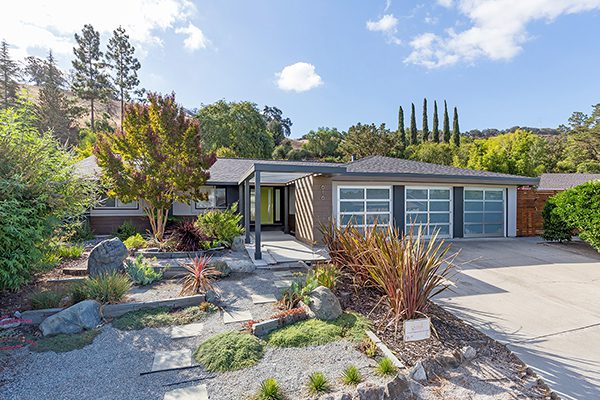 New Shutters/Front Door
When remodeling to improve your exterior home design, it's always worthwhile to invest in new window and door features. Whether you're sticking with the same style or transforming your exterior aesthetic with fresh features, this upgrade will go a long way in improving curb appeal. Consider bright shutters or an accent door if you want to achieve a vibrant cottage-style. Or, you can opt for metal-framed windows and a solid wood door for a more modern style. No matter which aesthetic you're looking to achieve, this upgrade will instantly elevate your exterior design with nothing more than a few modernized features. 
New Roof
Re-roofing is the process of removing your old, outdated shingles and replacing them with fresh roofing material. Though roofs are meant to last a fairly long time (usually around 20-30 years) they often develop areas of small, damaged patches over time. A few of these combined can quickly start to deteriorate the appearance of your exterior home design. They also can lead to bigger problems down the road like water damage or leaks. A roof repair is a great option; it can be categorized as both updating your home maintenance and modernizing your exterior home design.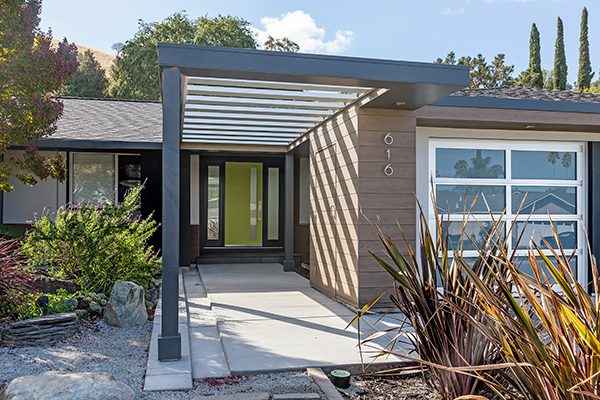 Adding a Front Porch
If the front of your home feels closed off or flat, the addition of a front porch can do wonders for exterior design. It will add dimension to your home's appearance while offering an outlet for socializing with neighbors and passersby. This is the perfect addition if you're looking for a fresh exterior home design that also includes new living space for your family and visitors. 
Landscaping 
As the perfect finishing touch to an exterior remodel, fresh landscaping will accentuate the new architecture and features of your home. And, a landscaping makeover can be more than a filled-in mulch bed or a little extra gardening. By taking on an entire landscaping overhaul, you can completely reinvent your front yard, including fresh aspects like pathways, gates, hedges, and patios. By sharpening the lines in your yard and reinventing your landscape design, your exterior home design will instantly feel more cohesive and fresh. 
Believe it or not, exterior home remodels have some of the highest return-on-investment of any home improvement project. Buyers love a house with modern outdoor features and a strong curb appeal. If creating the right curb appeal is going to take more than simply a fresh coat of paint, consider attending our next remodeling seminar to learn how an exterior remodel can transform the look of your home.