Style is in the eye of the homeowner. You may know what you gravitate towards, but you may not necessarily know how to incorporate it into your current home or how to transform a room based on the ideas that you have. A kitchen design team will be able to guide you through your design ideas and will be able to tell you how they will all function together, how to make it aesthetically pleasing, and will give you solutions to the pain points of your kitchen that bother you most. So, which kitchen styles are most popular with Silicon Valley homeowners, and which is the right choice for your home?
Traditional Kitchen Design Style:
The traditional style is all about the details. An ornate cabinet or crown molding, a white design palette,  neutral tiles, and an elaborate hood above the stove are just a few of the things that can anchor together a traditional kitchen. Open or glass-faced cabinets are common to help you display your treasured family heirlooms or period pieces to make the space both personal and functional. A remodeler or interior designer may also suggest paneling your appliances as seen in this project photo.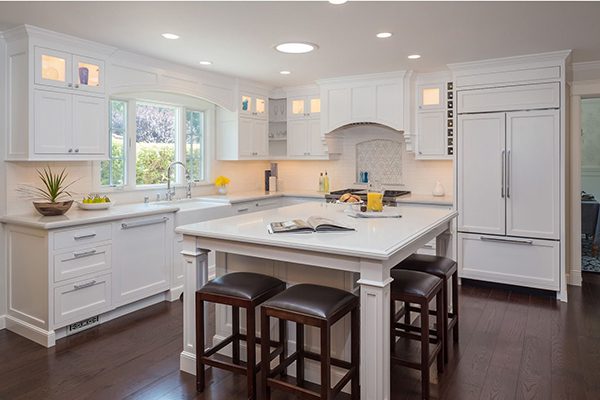 Transitional Kitchen Design Style:
Most people think of transitional as the cross-section between traditional and modern styles. Our transitional kitchen will often host a mix of a few design styles and can pull and combine some of your favorite elements from both traditional and modern. When putting together a transitional kitchen design, a team of remodelers will focus on helping you find features that seamlessly blend since many transitional kitchens open up to an existing living or dining room. The style can range from natural to man-made materials, or darker palettes to lighter ones depending on your preferences. You'll start to see touches of modern design in the functional aspects too; a built-in fridge or microwave can improve sightlines, keeping these normally disruptive features from sticking out.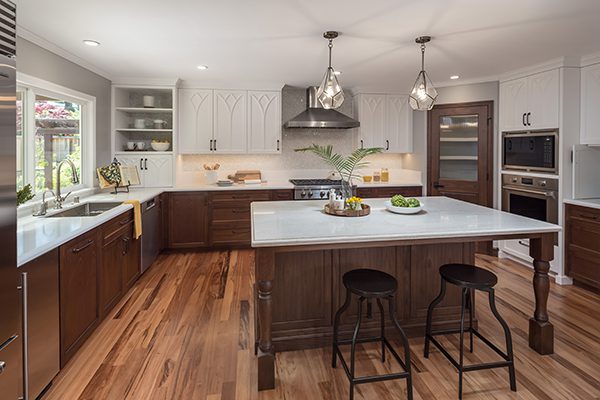 Modern Kitchen Design Style:
In a modern kitchen, you'll see an emphasis on minimalism. Man-made materials, solid colors, and simple sightlines throughout are some of the main characteristics of a modern design. Homeowners may choose frosted glass cabinets over traditional wood-look cabinets or a glossy finish instead of a more natural look. It's also easy to make a transitional kitchen have a more modern style by adding stand-alone accessories like ambient and task lighting and stainless steel or brushed nickel appliances.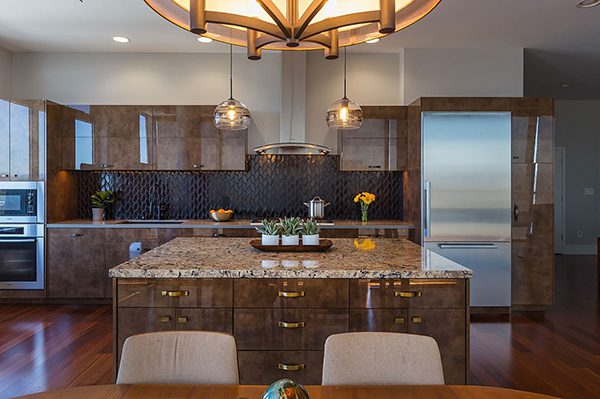 If you're ready to find out which kitchen design styles are right for you, take our interactive quiz; if you're ready to talk ideas with our team, fill out the contact form below!