Top Bathroom Remodeling Tips for 2023
Bathroom remodeling is an investment that gives back immediately and long-term. Homeowners with an outdated primary bathroom, a powder room that needs new fixtures, or a hall bathroom in need of style, can start planning for their 2023 bathroom remodel now and incorporate trends that are forecasted for the new year.
Bathroom remodel tips for 2023 will include an emphasis on warm colors, unique tile, eco-friendly materials, and energy-saving fixtures. These bathroom remodel tips for 2023 will inspire you to design bathrooms that will add value to your home and enhance your way of life.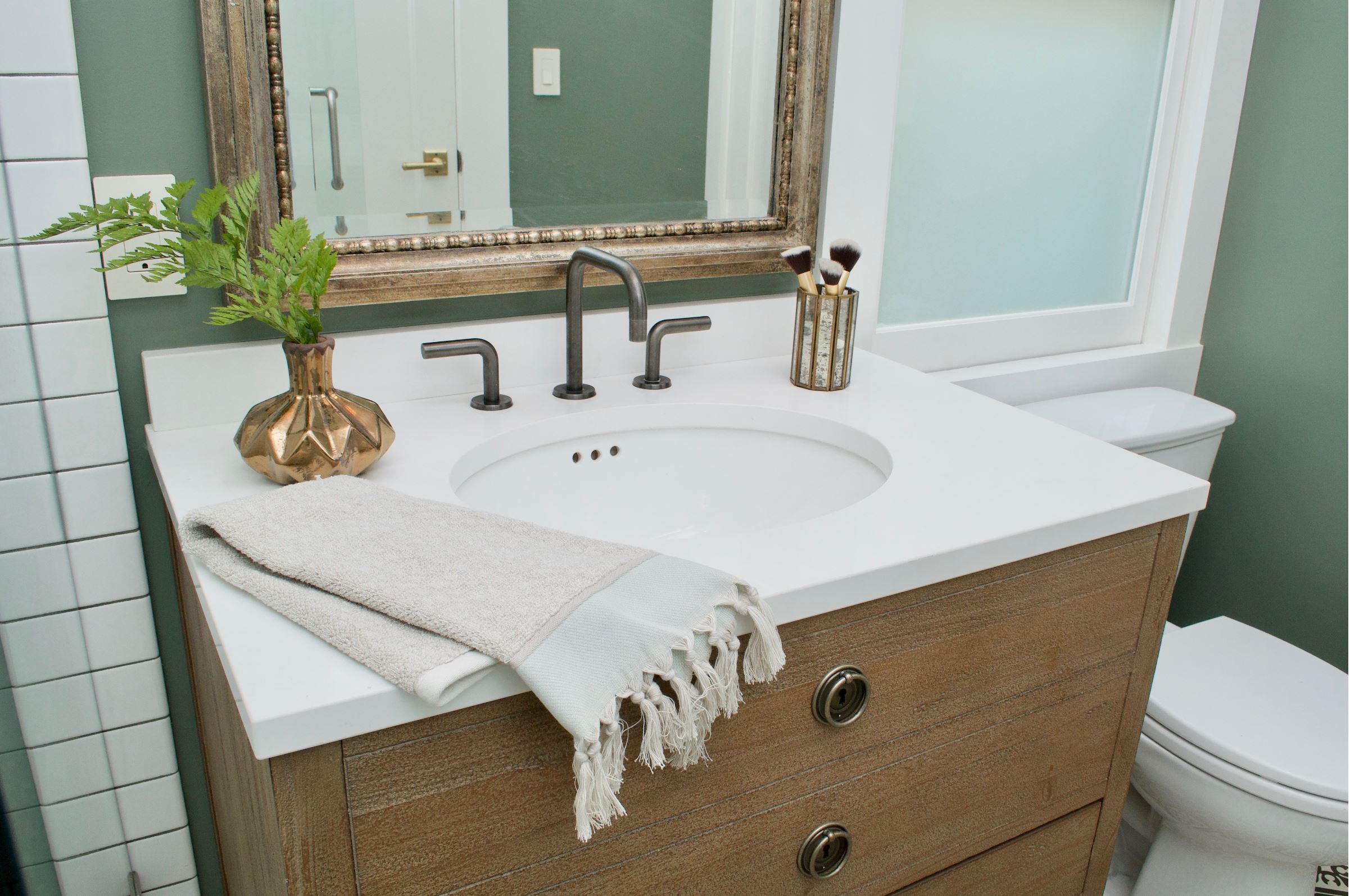 Look but Don't Touch: Post-Pandemic Bathroom Remodel Ideas
The COVID-19 pandemic brought with it a deep awareness about how we can easily transfer bacteria and germs by touch. Any bath remodel tips for 2023 should include considering touch-free technology such as plumbing fixtures and lighting control. Motion-operated plumbing reduces water waste (an issue in kids' baths) while vacancy-sensor lighting reduces energy consumption by automatically turning on and off lights when you enter the bath. Non-porous bathroom materials such as porcelain and quartz can also help prevent the spread of germs in high-touch spaces like the bathroom.
Another consideration when updating a bathroom is how to ventilate the space. A bathroom remodel is a great opportunity to update vents and fans to prevent excess moisture that can turn into mold and mildew, potentially compromising air quality.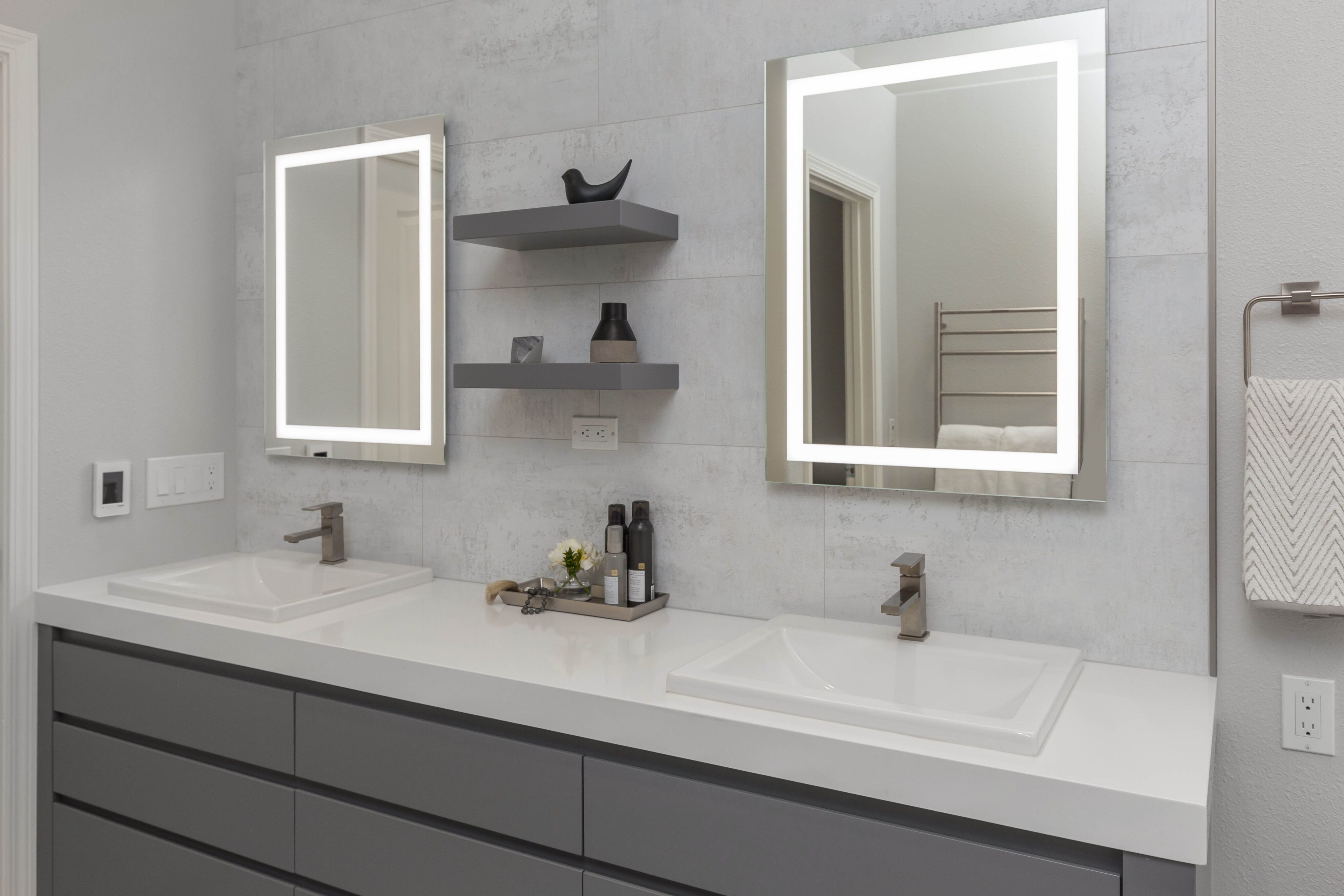 A Pop of Personality: Bath Remodel Colors and Patterns
Another trend in bathroom remodeling tips 2023 is the trend toward jewel-toned colors like forest green, deep indigo, and rose pink. These colors bring a bold, sophisticated look to a bath space. Balancing these deeply saturated hues with neutral walls or tile selections also creates eye-pleasing contrast.
Eye-catching graphic tiles–whether its a floral pattern or geometric shape– can add a focal point in the shower or a touch of shine at the vanity backsplash. If you don't want to commit to bold color in the cabinetry or on the walls, tile can be a fun way to introduce color to a bathroom.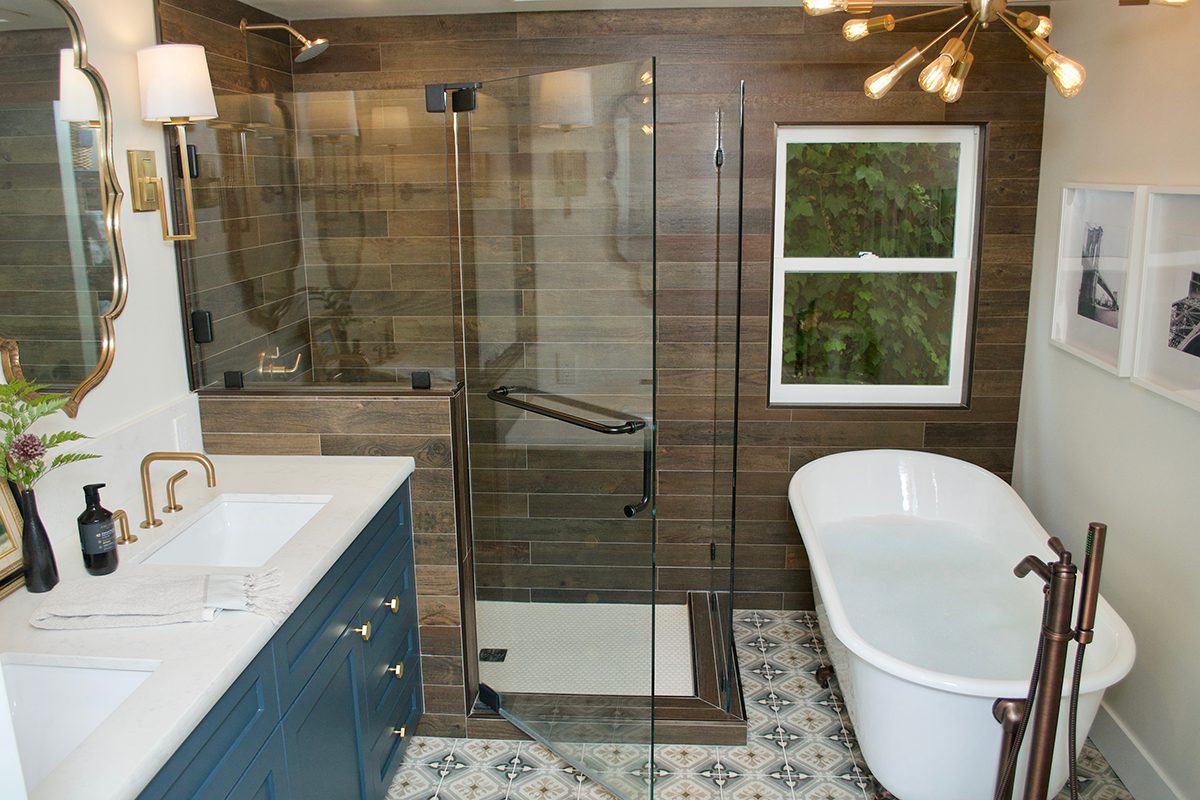 Never Let the Water Run: Bath Remodeling with a Climate-Conscious Choices
Bathrooms consume a tremendous amount of water and low-flow plumbing fixtures should be a primary consideration when updating these spaces. Water-wise toilets, faucets and shower fixtures reduce water waste, without sacrificing functionality or style. A plumbing showroom can help you navigate the many options available when considering water-smart choices with low GPM (gallons per minute).
Imagine the Possibilities for Your Bathroom Remodel with Next Stage Design
Look to Next Stage Design for your bathroom remodeling in 2023. Our team of remodeling professionals have the experience to help you plan, design and build your bath remodel. Contact us today for a complimentary consultation to help you define and plan for your bathroom remodel. Schedule a chat with our team today!