When it comes to home design trends, some are practical, some reflect a current aesthetic trend, and some are just fun. Here are the  top 10 ideas we see trending for 2018:
Mudrooms
Mudrooms originated in the 1950s as a utilitarian space off the kitchen to shed wet shoes or outerwear. Today, mudrooms are increasingly considered an important amenity, especially for families with children.  Busy households need places to store and organize everyday essentials such as jackets, backpacks, and shoes so they don't land in a messy pile that greets you at the front door. . Stowing those "landing zone" items in designated areas in a mudroom, helps keep the rest of the house neater. Mudrooms have outgrown their utilitarian beginnings and today are outfitted with built-in – cubbies, shelves, coat racks, storage benches, and even individual lockers for each member of the family.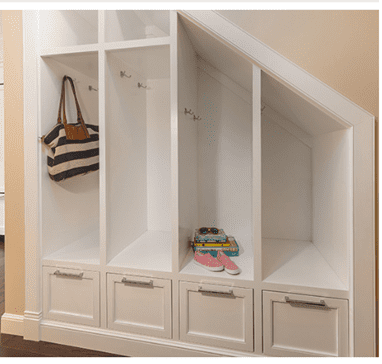 Cool Colors
Interior design bloggers contributed to the gray paint craze a few years ago with their love of Benjamin Moore's Revere Pewter, one of the most popular paint colors in recent memory. The stylish neutral has forever replaced those boring taupe walls. In 2018, we've seen  some other cool colors, such as blue, beginning to emerge as trend-setters. Search "blue cabinets kitchen" on Pinterest and you'll quickly see what a huge trend this color choice has become. Bright blue makes a bold accent color while navy blue is a good way to add depth and solidity to the room without becoming too dark. Ocean-blue colors are also popular, with light blue and turquoise pairing nicely with white walls or floors.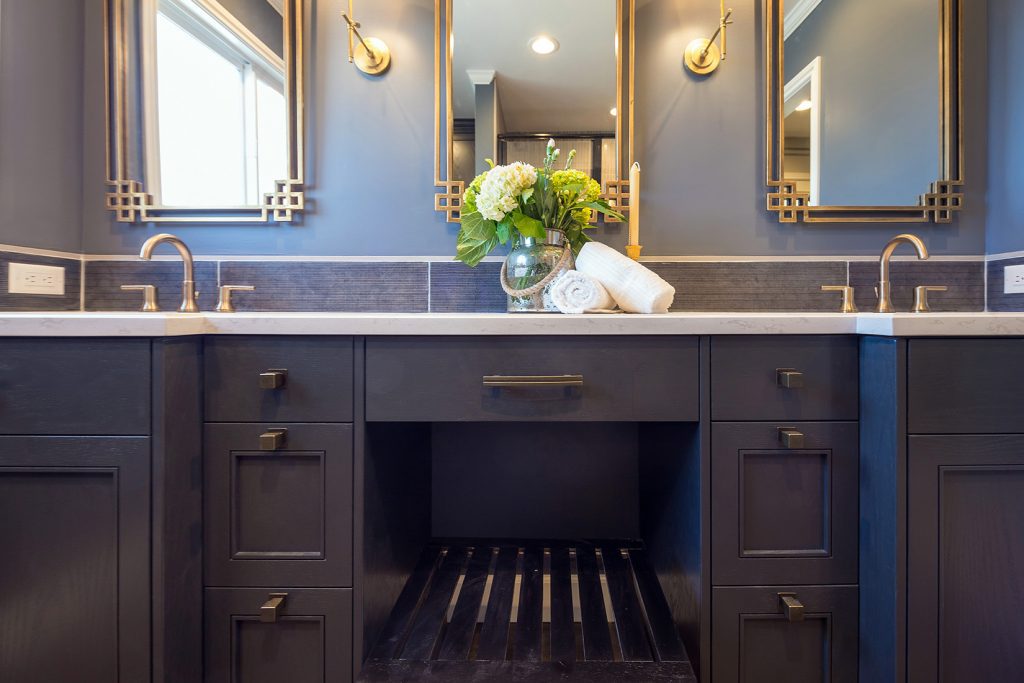 Smart Homes
Tech-savvy homeowners are remodeling with the future in mind, and the future includes connecting your home to the internet. Many home theater systems and other entertainment options are already internet dependent. But many of today's homeowners are also connecting smoke detectors and security cameras to wifi, a simple and inexpensive process. Smart technology is quickly becoming essential to kitchens. The newest technology will allow refrigerators to sense when items need to be replaced and help homeowners order them.
Automated Homes
Automatic controls for your lighting and heating can be adjusted for the time of year and day—or individual preferences. Internet-enabled controls allow you to change lighting and HVAC when you're away from home. Even window blinds can be automated and timed to maximize light and help reduce your energy bills.  
Large Kitchens
Today the emphasis is on the kitchen as a place to cook and hangout. Today's homeowners also recognize that kitchen designs need to  serve many functions beyond cooking. They also want to incorporate features such as designated desk space for homework or and comfortable spaces to gather and entertain. As a result, kitchens are growing  larger be both a social space and work space. Appliances are larger, too, and are often commercial grade with smart home features. Following the trend toward farmhouse sinks, sinks have also increased in size—allowing them to hold more, provide more space for washing large pots, and require less bending over during use.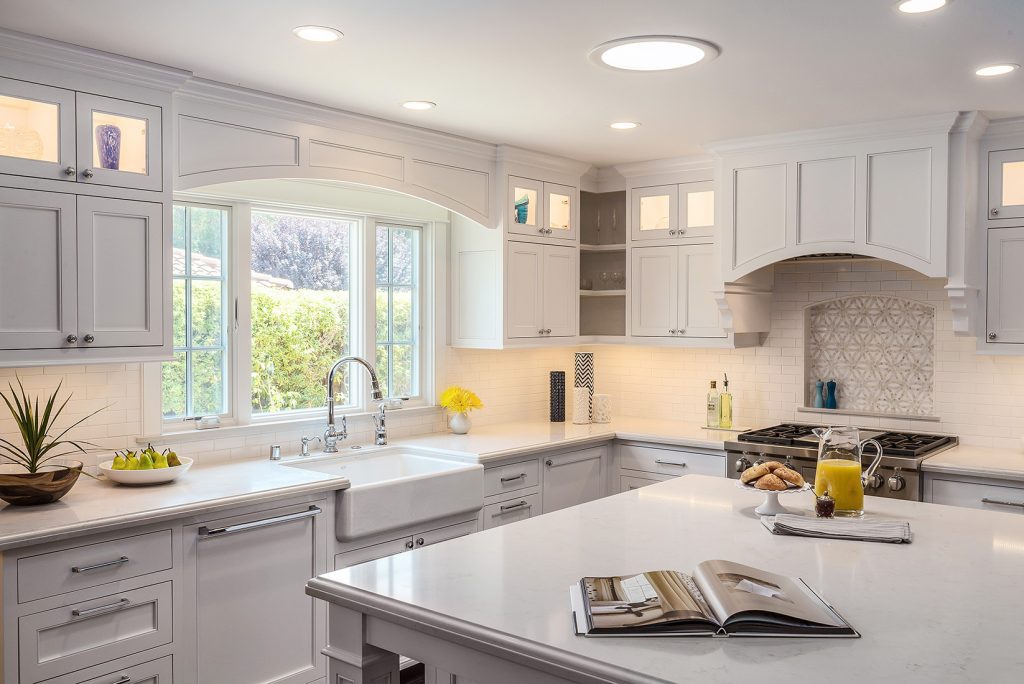 Natural Materials
Natural materials are making a comeback. Rustic modern décor is popular, with rough-hewn wood-paneling used as wall accents. White oak has emerged as a design favorite among modernistas, and is a beautiful choice for cabinets and flooring. With the advances in sealing technology, natural stone countertops are easier to maintain and are becoming a more popular choice in kitchen and bath remodels. Quartzite is a natural stone that is harder than granite and offers the dramatic veining you see in more porous marble slabs.
Sustainable Materials
Millennial homebuyers are driving the demand for sustainable and green materials. They want responsibly-sourced woods, counters made from recycled materials, and green flooring like cork and linoleum.  These consumers are more concerned about low or no VOC materials and are more likely to insist on energy efficiency in appliances, HVAC equipment, and windows.
Colorful Accents
Many homeowners are choosing neutral tones like beige or gray for their walls, but then brightening the rooms with accents of color. Color might come from one brightly painted wall or from a jewel-toned island in the midst of an otherwise neutral kitchen. Other homeowners choose one or two pieces of furniture, interesting lamps, or sofa cushions to provide the pops of color they are looking for.
Outdoor Rooms
Decks and patios used to be afterthoughts, tacked on to the back of the house. But today's outdoor rooms include elaborate kitchens with cabinets, sinks, and grills as well as fireplaces and comfortable seating. Today's entertainment is more portable, so we aren't chained to the sofa (at least not the indoors sofa) during our leisure time. Speakers and televisions designed for outside use can make the backyard as comfortable as the living room.
Streamlined Design
Many homeowners today prefer streamlined design and sleek furnishings.  This often means they want fewer upper cabinets in the kitchen to give the room a less-cluttered aesthetic. In other parts of the house streamlined design can lead to minimal furnishings, so rooms feel uncluttered and spacious. Often rooms will be decorated in neutral colors—with one design element as a focal point to draw the eye.