You may have seen an accessory dwelling unit pop up in your neighborhood that has made you curious about the possibility of building an ADU on your own property. An accessory dwelling unit can be custom-built to accommodate the need for a home office, additional living spaces for you or your guests, or can even be added onto an existing structure such as a detached garage. Let's explore the options in Silicon Valley and California and figure out which of these popular designs will work best in your home.
1. An ADU can have similar benefits to an addition

An addition and an ADU can accomplish some of the same goals, so it's important to compare them to see which type of remodel feels like it's the best fit for your home.
Clean slate. If you'd like a home office separate from the main house, or if the kids are growing and looking for more places to spend time with friends, an ADU could fit the bill. You can add these elements and design them how you want without disrupting the flow of the main home.
Easy access. Where an ADU's physical separation gives the homeowner the flexibility of a unique, private space, an addition works with the existing structure. Adding on an office or expanding a kitchen carries the benefit of making it easily accessible to the rest of the home.
Home value. Whether you choose an addition or an ADU, you'll gain more square footage and increase the amount of livable space. In some cases, this could mean the value of your home will rise. We suggest consulting with a professional to explore both options if increasing home value is important to you.
2. An ADU must be habitable
An ADU can be detached or attached, and utilities can be combined or separate from the main home. However, in order for the new square footage to classify as an ADU, it must be designed specifically to be habitable. This means there must be a functioning bathroom and kitchen or kitchenette. An addition does not always carry this requirement and it can be used in a variety of ways such as a game room, sleeping quarters, an expanded kitchen space, and more.
3. An ADU can be a good investment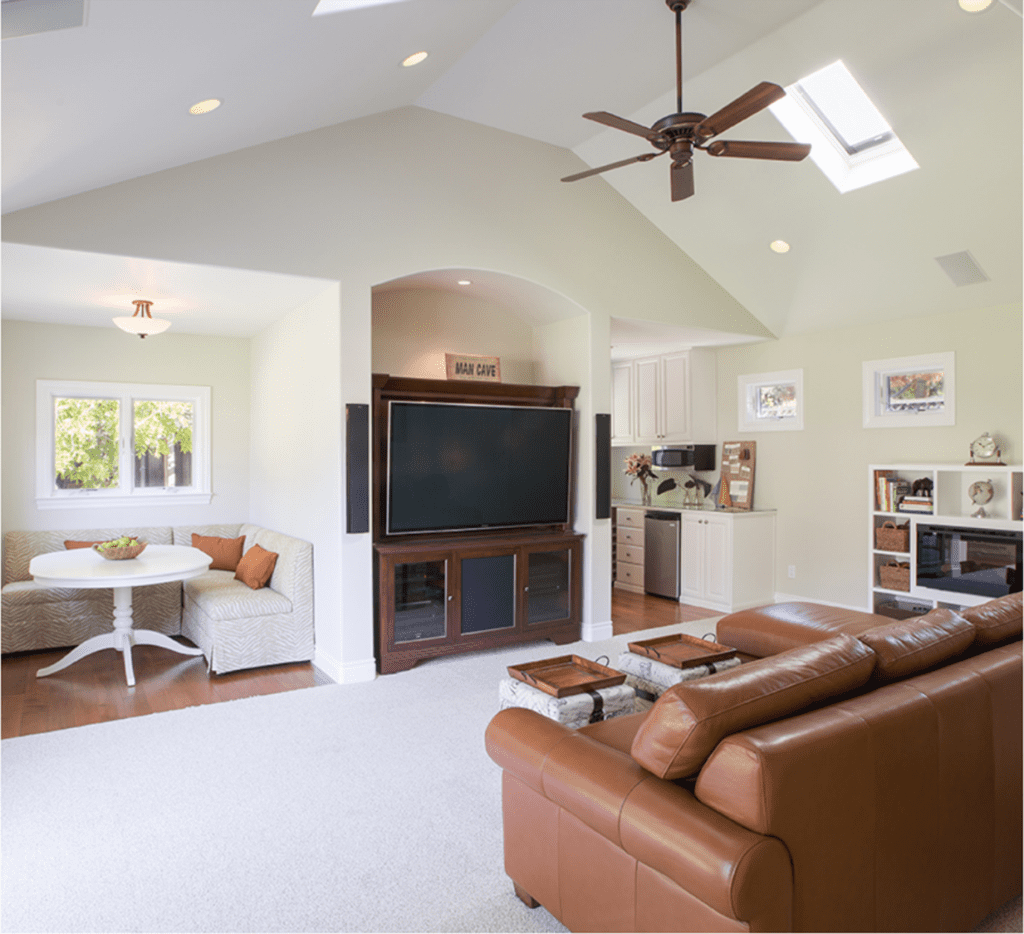 An ADU is a personal investment – not only does it make multi-generational housing easier, but it can fill the widening gap of the housing shortage in California. From 2000-2019, homes were being built at a slower rate in Silicon Valley than anywhere else in the nation. While 27.6 new homes have been built for every 10,000 residents, this falls well short of the national average of 41.9. Housing is becoming harder to find, which can make staying put a viable option for cost and convenience. An ADU can also be rented out for additional income. To decide if this is the right path for you, consider how long you're willing to give up access to the space, what your family's long-term plans are for the ADU, and whether it's a better option than having another property off-site for rental.
4. It gives family and guests comfort and privacy
You're happy to host family or guests, but when it's time for a little rest and relaxation, both family and guests deserve some privacy. This could also work well for a homeowner's child who wants to move back into the home after finishing college with the added independence of a separate space. With the ADU's separate entrance from the main house, guests or children won't have to disrupt the flow of the main home to enter their space. With full utilities, visitors will have their own kitchen and bathroom, giving them a barrier of separation that promotes comfort and privacy. It's almost like they'll have their own hotel suite!
5. In California, an Addition or an ADU are some of the best ways to gain more space at home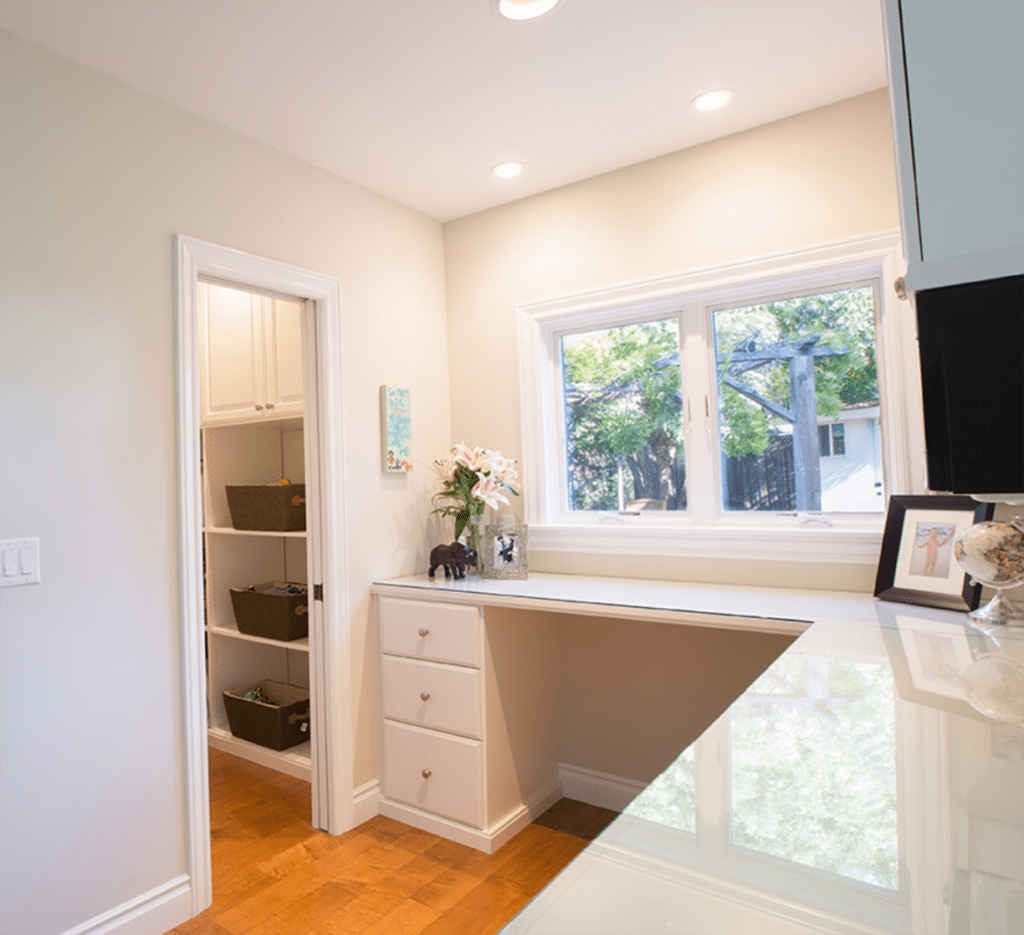 An ADU or a home addition can be more affordable than buying a new home or a separate rental property.
An ADU or an addition can address financial challenges and combat land shortages.
An ADU can be used as a source of income, Some homeowners have even moved into their ADU and rented out their main house.
There are three floorplans to choose from:
Detached ADU (max. 850 sq. ft.)
Maximum 850-sq-ft for studio/1-bedroom
Maximum 1,000-sq-ft for 2-bedroom
No minimum lot size
Attached ADU (max. 800 sq. ft.)
Up to 800 sq. ft or 50% of the floor area of primary home, whichever is greater
Maximum 2-bedrooms/1 bathroom
No minimum lot size
Junior ADU (max. 500 sq. ft.)
One unit per property, limited to 500-sq-ft
Maximum 1-bedroom/1 bathroom
Must be created from existing legal space connected to the primary residence
No minimum lot size
When deciding if an ADU or Addition would be a fit for you, consider your ultimate goal for adding more space, how much square footage you have to work with, and whether you see it being attached to the main home or separate. Are you interested in building an ADU or home addition? Write us! We'd love to discuss the possibilities with you.