Colorful kitchen design: Is it for you?
Neutral palettes — color schemes marked by muted tones, whites, beiges, and grays — have dominated remodeling designs for years now. There's a good reason why. This design scheme is versatile and has long-lasting appeal. And, if you're planning on selling your home in the near future, neutral tones tend to appeal to the widest range of buyers.
Tastes are evolving though. With the housing market in a never ending phase of "thin inventory" many homeowners, especially in Santa Clara and San Jose, know they're staying in their home for a while, and they're willing to make bolder, more personal statements with their kitchens. In a survey of designers and remodelers across the US, National Kitchen & Bath association singled out color as a top design trend, saying that "Color and bold accents are gaining ground… Specific to kitchens is the rise of darker, richer colors with green and blue topping the list."
The question is, is it for you?
Why opt for brighter colors in your kitchen remodel?
Simply put, color is one of the primary ways you can express yourself through your remodel. It's a very personal choice, and it can also have an impact on mood. Take a look at the yellow pops in this kitchen: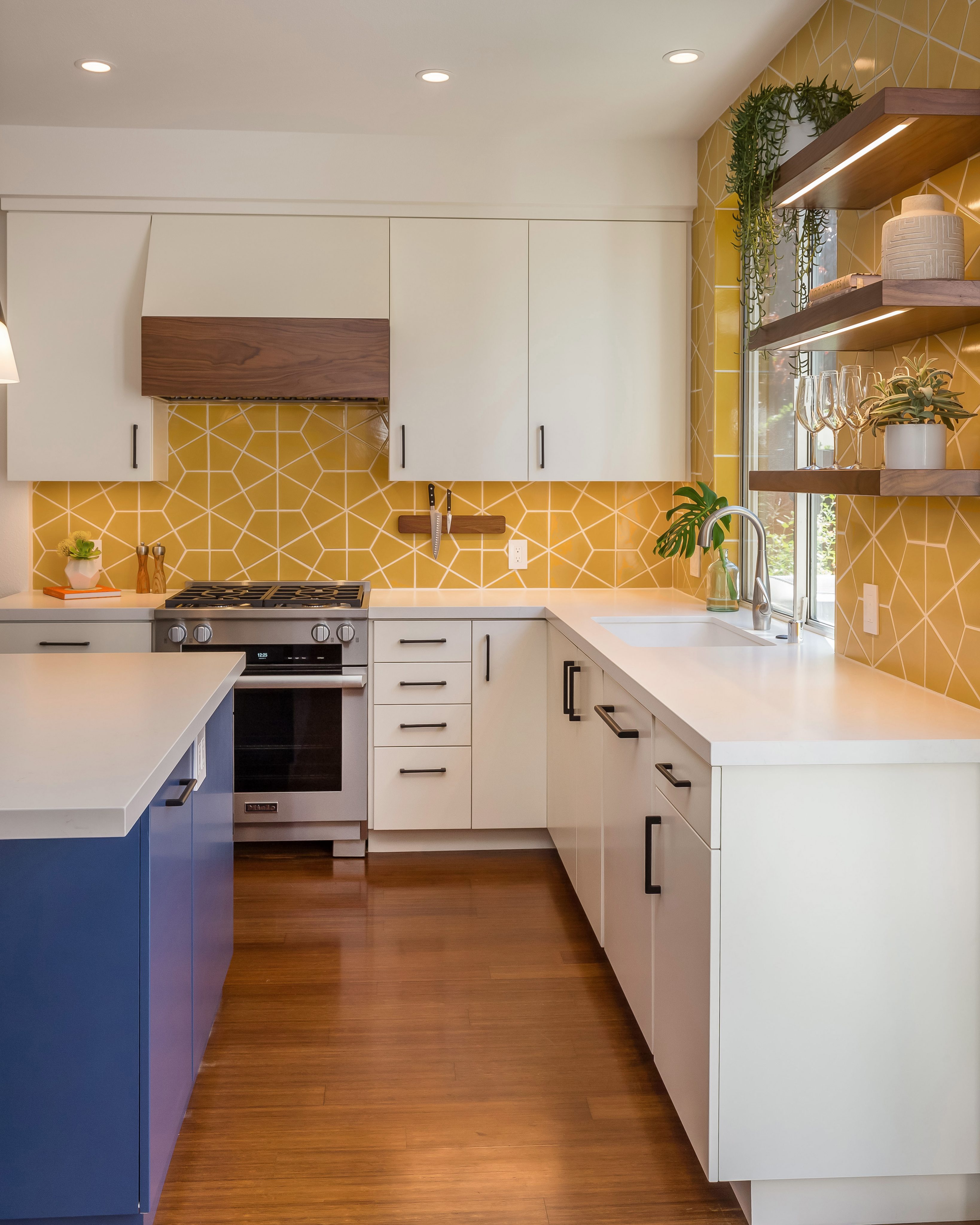 No one can deny that the bright accents give this kitchen an air of lighthearted cheerfulness. Similarly, adding blue tones to your kitchen can help to create calm in a space that can sometimes get a little hectic!
Different ways to add color to your kitchen
Depending on exactly how much color you want to add to your kitchen, there are more than a few directions to go:
Cabinets
Going for deep, jewel-toned, or bright cabinets is the one of the boldest ways to add color to your kitchen.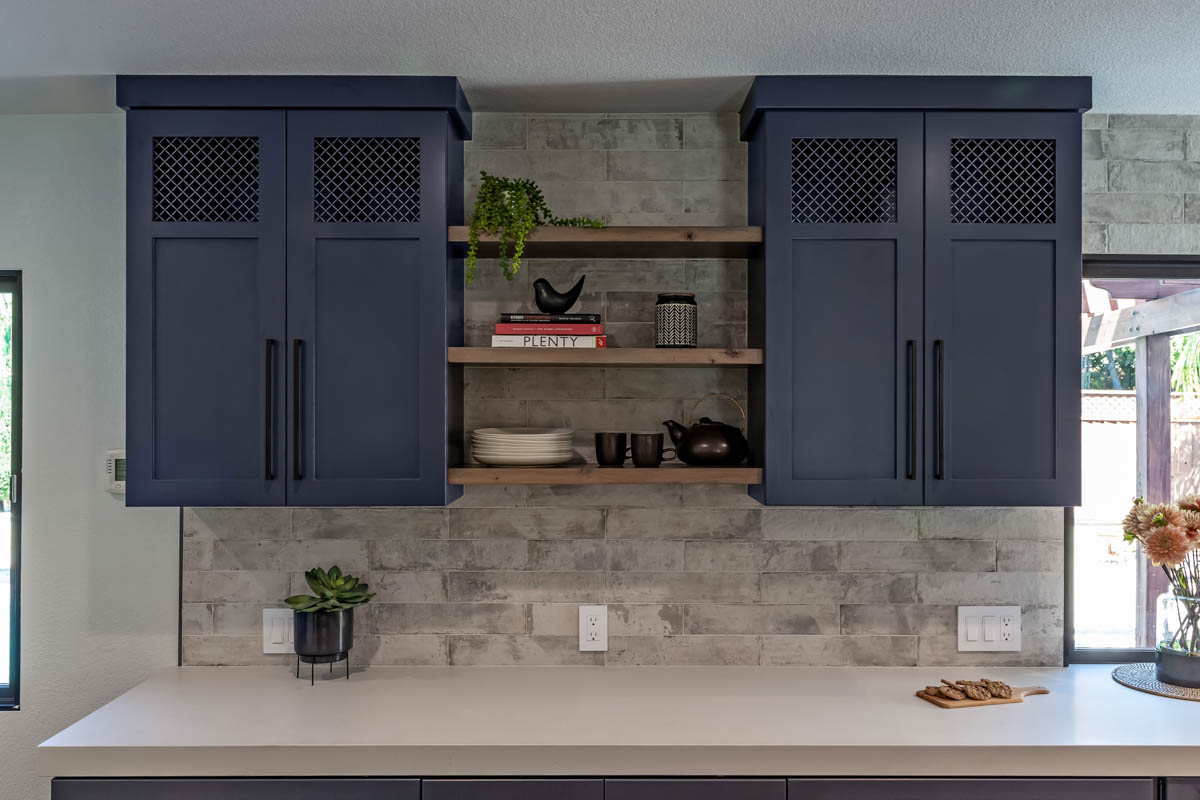 This Almaden Valley kitchen features rich blue cabinets that contrast against a light gray backsplash and near-white countertops.
Backsplash
For those who want a big color feature in their kitchen but something slightly more subtle than colored cabinets, the backsplash is a great way to get playful. Many homeowners opt for a backsplash because it packs a punch without overpowering the kitchen design.
Light fixtures
Light fixtures, like a chandelier above the dining table, or pendants above your kitchen island, are also an opportunity to add a dash of color.
Bar stools
Last but not least, the easiest way to add color to your kitchen is with furnishings. Bar stools are a low commitment way to add both color and texture to your kitchen design.
Contrasting and complementary colors for your kitchen
One thing to consider when choosing colors for your kitchen are tones that contrast and/or complement each other. Both of these combinations create visual interest and intrigue for your kitchen design.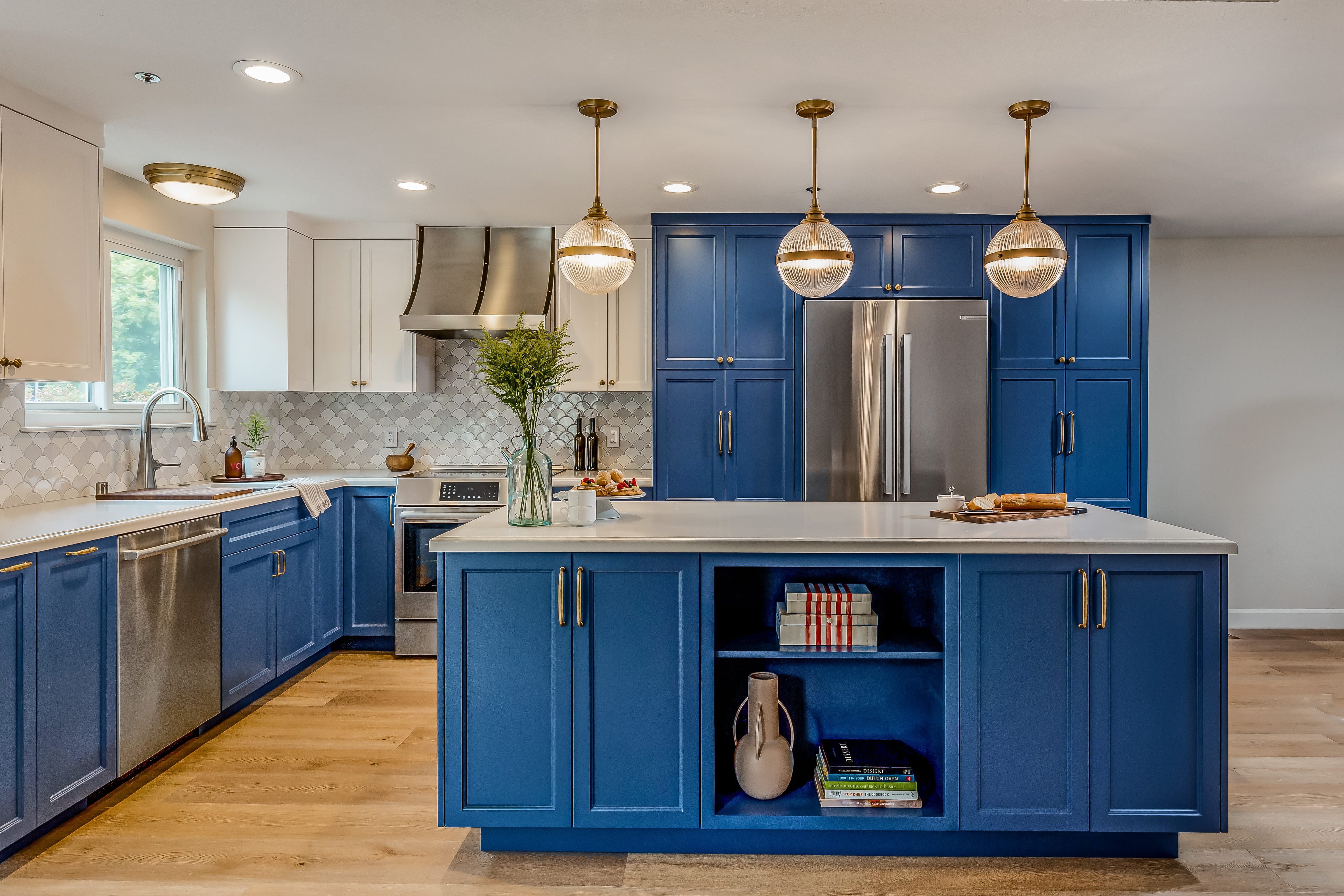 Pairing a light countertop with colored or deeper-toned cabinets (or vice versa) creates visual interest and sophistication.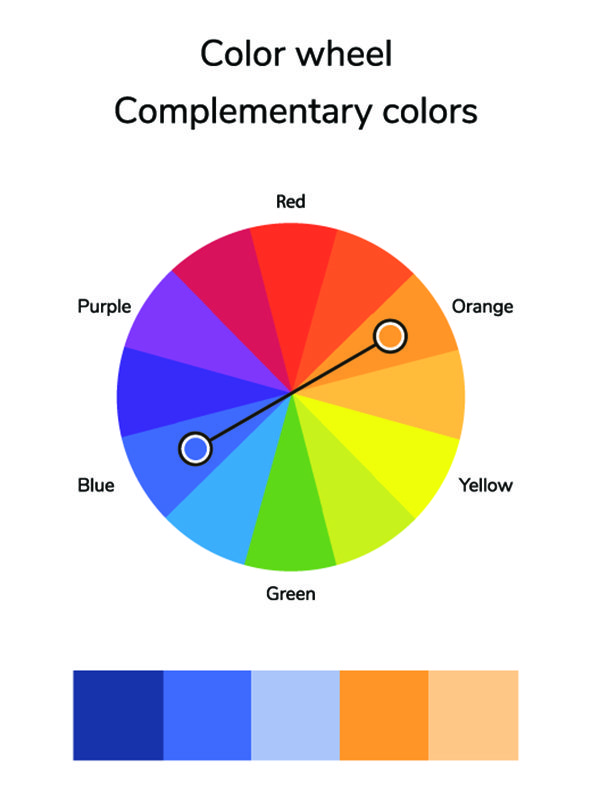 Complementary colors are those that are directly across from each other on the color wheel, and are known to work well together. These types of combinations create harmony and can be used in a way to highlight a focal point of your kitchen.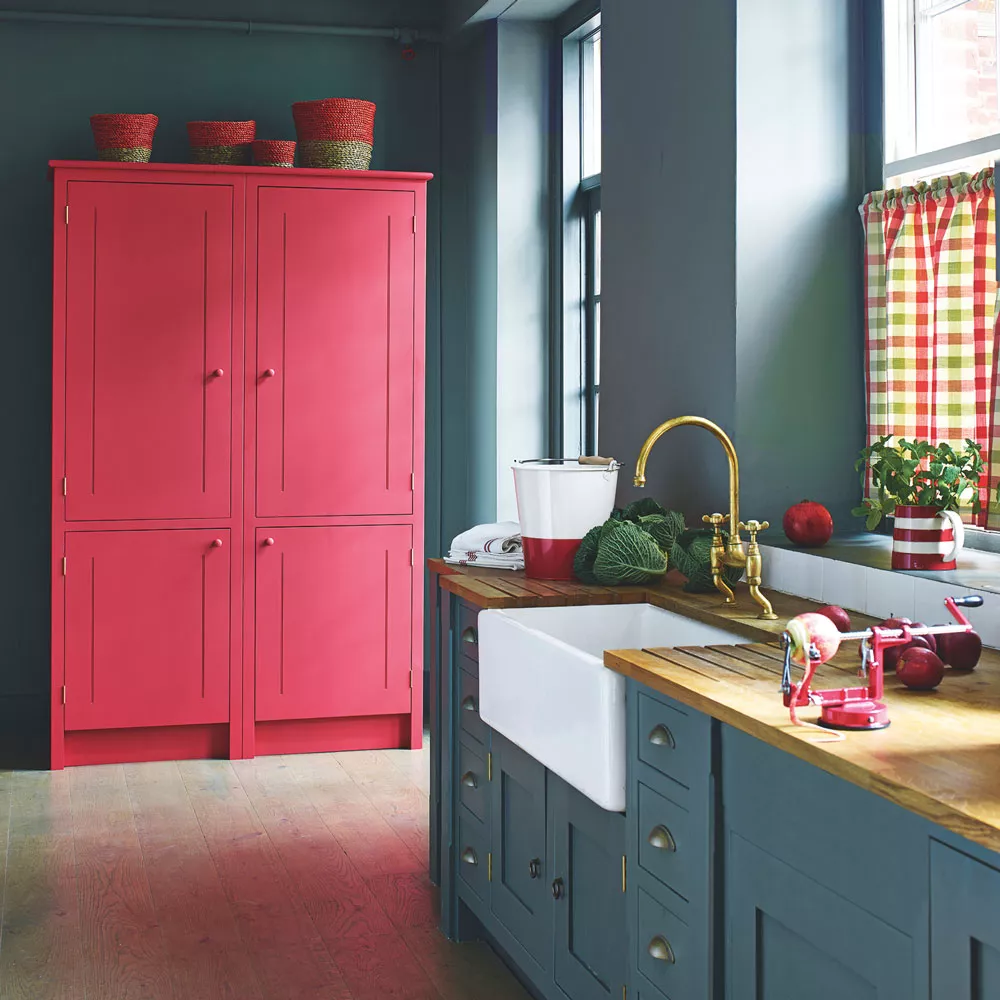 Photo Credit: Future/Polly Wreford
This crimson and slate green kitchen is a prime example of how complementary colors create a dramatic yet balanced design.
Unsure about a colorful kitchen?
When you're remodeling your kitchen, adding color can feel like a big decision. When you work with Next Stage Design, our designers work with you to help you better understand your design preferences, and provide options including color palettes to choose from. If you'd like to start getting ideas for your project, get in touch with us today.