Sneak Peek Inside a Whole Home Remodel in Progress
You've seen the before and after photos, and you may have even walked through a few homes after they've undergone a whole home remodel. But seeing the phases of a large-scope remodel is the best way to understand a whole house transformation.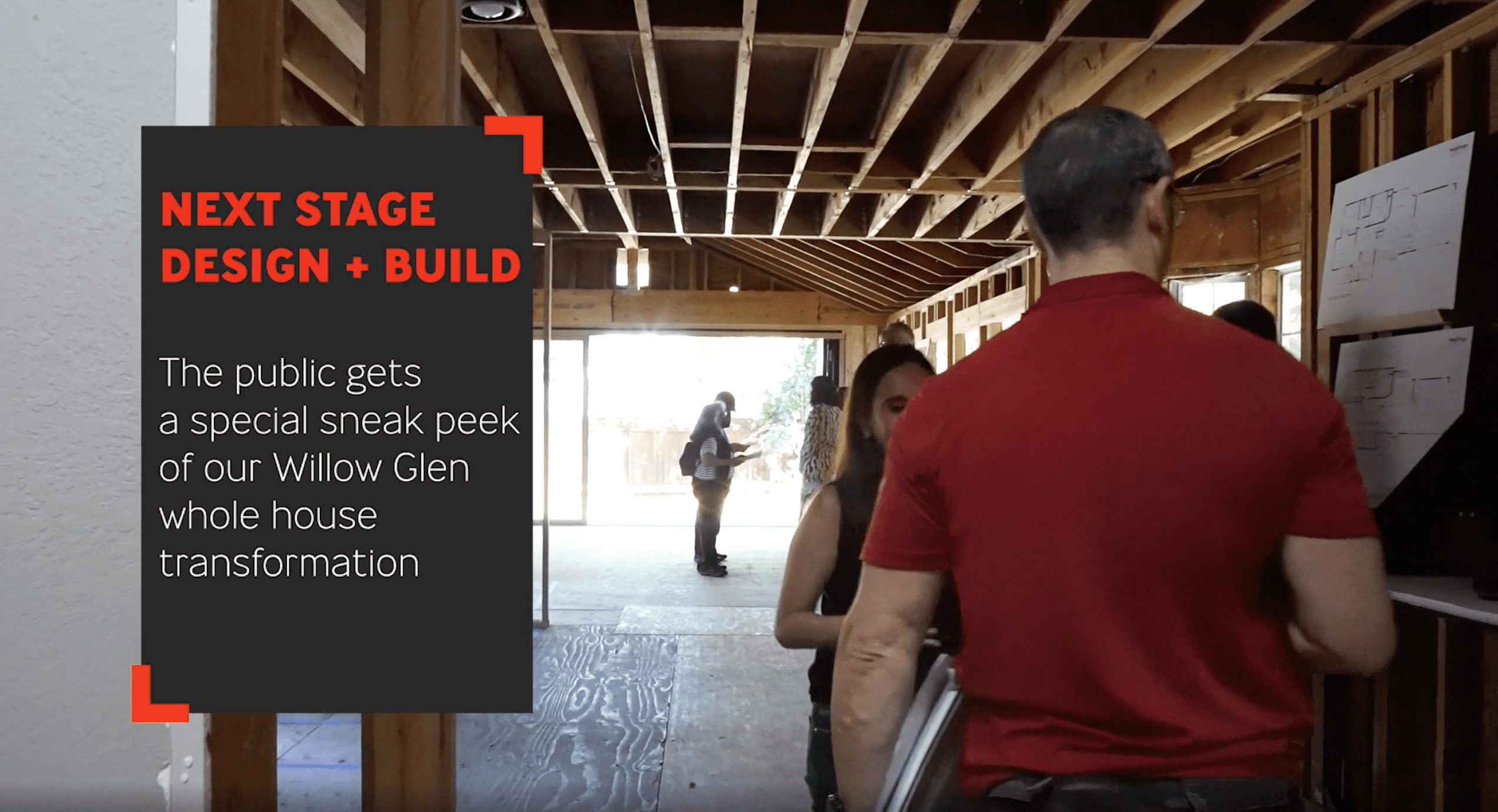 Next Stage Design recently hosted a sneak peek of one of its whole house remodels in progress. Guests were able to see the structure and what's behind the walls before the drywall was installed. Homeowners met the design build team and learned more about what to consider before starting a whole home remodel.
Next Stage Design's turnkey approach to remodeling eliminates the stress homeowners often experience when managing the various entities needed to design and build a remodel. "The process we use is called design-build," said President and CEO Jim Kabel, "and it involves working with homeowners from the beginning to develop concepts for their project around a budget range and a scope that they define for us."
Next Stage Design manages the entire remodeling process – from estimating and designing to permitting and construction – the design-build approach is a one-stop solution for your remodeling project.
After attending the recent open house and meeting the project's design-build team, an attendee commented, "Now I know we can do anything!"
Communication is Key to a Successful Remodel
Establishing clear, ongoing communication between different companies or contractors can often cause delays during the renovation process. With the Next Stage design-build approach, there is one internal team working on your project with a comprehensive plan to guide you through the design process and ultimately to building your project. We manage the entire process for you, eliminating the need for you to find and manage the multiple entities needed to design and build your project.
Join us at one of our Remodeling Workshops to Learn More
Sign up for a Next Stage Design remodeling workshop to learn more about our design build process and what you should consider before hiring a remodeling professional.