Everyone knows an updated kitchen adds value to your home. Technology in today's kitchen can increase your return when you sell your home, but it can also add convenience to how you use your kitchen today. Statistics show that more people want smart kitchen technology, and the global smart kitchen appliances market value has been estimated to be around $43 billion by 2028.
More importantly, smart kitchen appliances in California can also reduce electricity and water consumption, meaning that your home can run on less energy. Whether you're remodeling your kitchen to sell your home later or fixing up your cooking space so you can enjoy entertaining with your family, kitchen technology can enhance your project in a big way.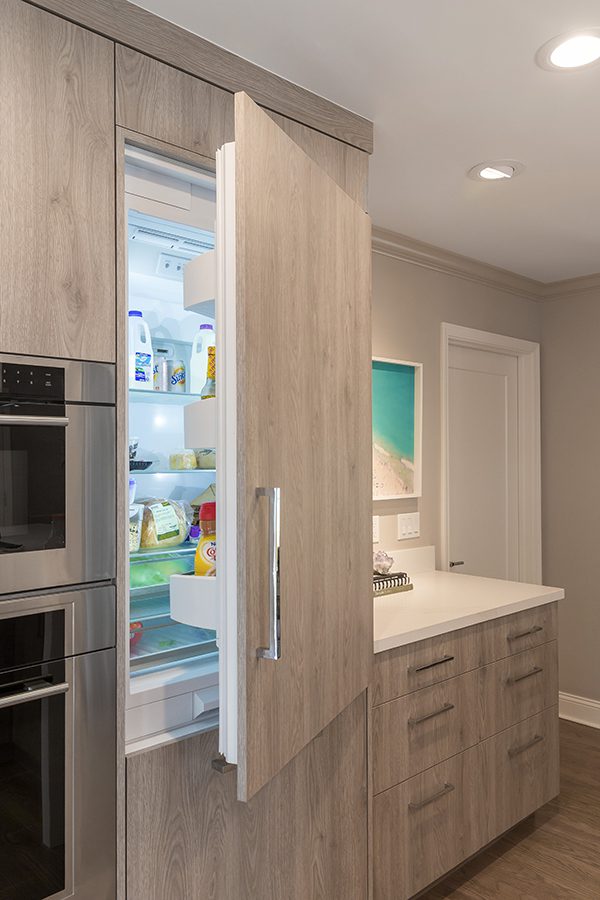 It All Boils Down to This Induction Cooktop
Gas-powered ovens and ranges will eventually fade out of existence in California due to cities across the state banning or restricting the use of natural gas. However, this shouldn't be a problem for your remodeled kitchen – induction cooktops are sleek, customizable, and seamlessly fit into a modern kitchen. With a magnetic-based cooking surface, these electric-powered cooktops offer smart technology that induction cooktops cook food more quickly, adjust better to temperature changes, and take no time at all to cool down.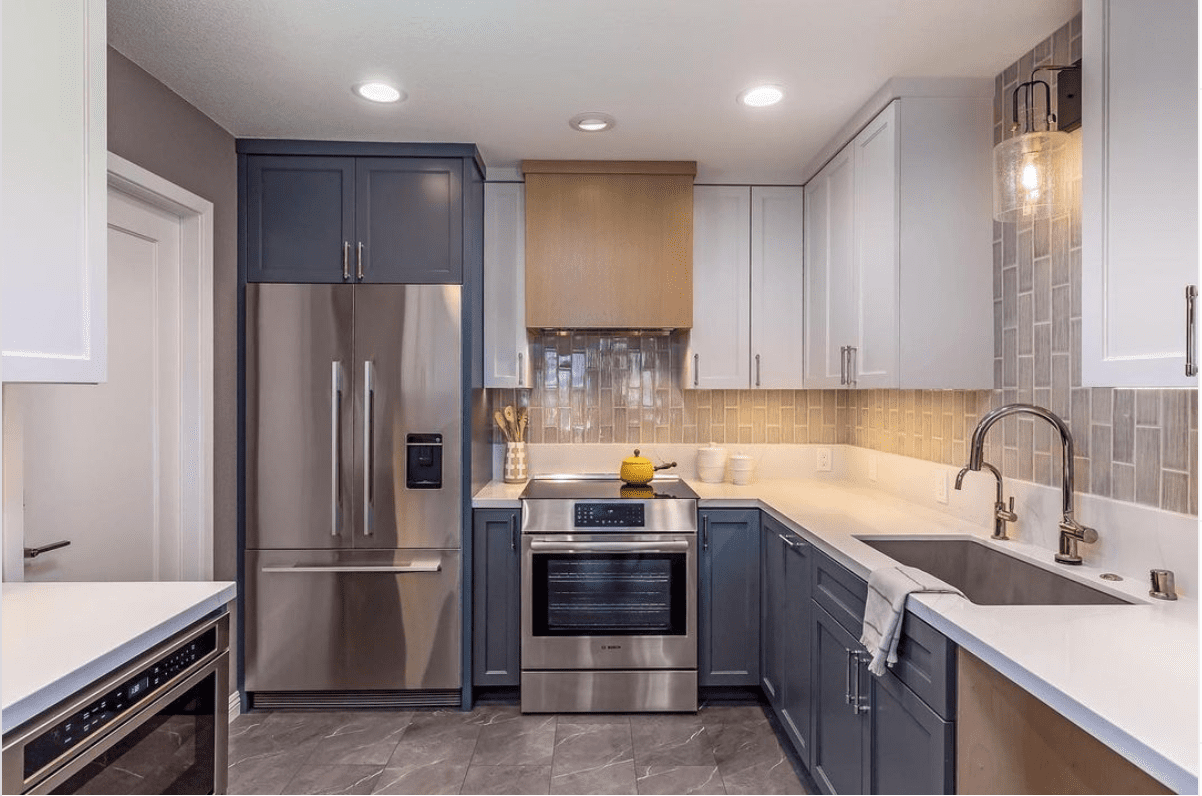 Smart Refrigerators Won't Leave You in the Cold
Smart fridges can help you save money on your electric bill. They can also give you more transparency about what is in your fridge and prepare you for a more eco-friendly world. A smaller, more size-efficient fridge can also help open up a small kitchen and potentially add more counter space in a kitchen remodel. Fun apps and options like the Home Connect app, Amazon Alexa, and Google Assistant can help you order groceries, create shopping lists, and even spot when a kid left your fridge door open. Keeping up with your kitchen can all be done through your phone!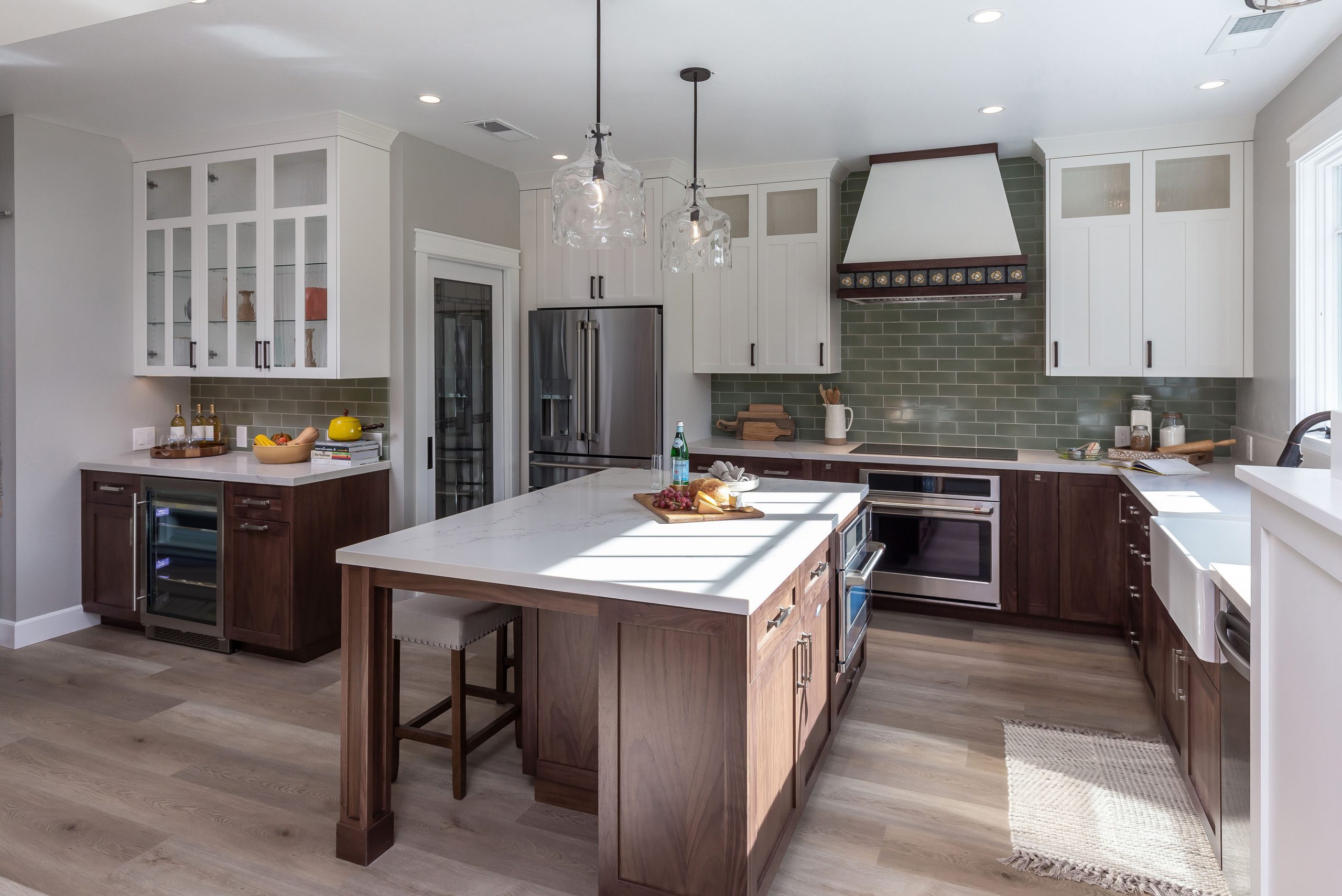 Dim the Lights and Close All the Cabinets
Sometimes, kitchen lights can be blinding–especially as you make your morning cup of coffee or have come down to make a midnight snack. Dimmable LED recessed lighting can brighten and warm your kitchen and adjust the light to adapt to your needs. These lights can be added to your ceiling or even your cabinets, making accessibility incredibly simple. With dimming power, you won't have to replace your light bulbs as much either!
Speaking of cabinets, if it irritates you when someone leaves the cabinets open, close the doors with a simple touch. Gone are the days of creaky cabinets and bulky cabinet handles. With kitchen cabinetry touch technology, cabinet doors and doors close with a simple touch…reducing wear and tear on the cabinets.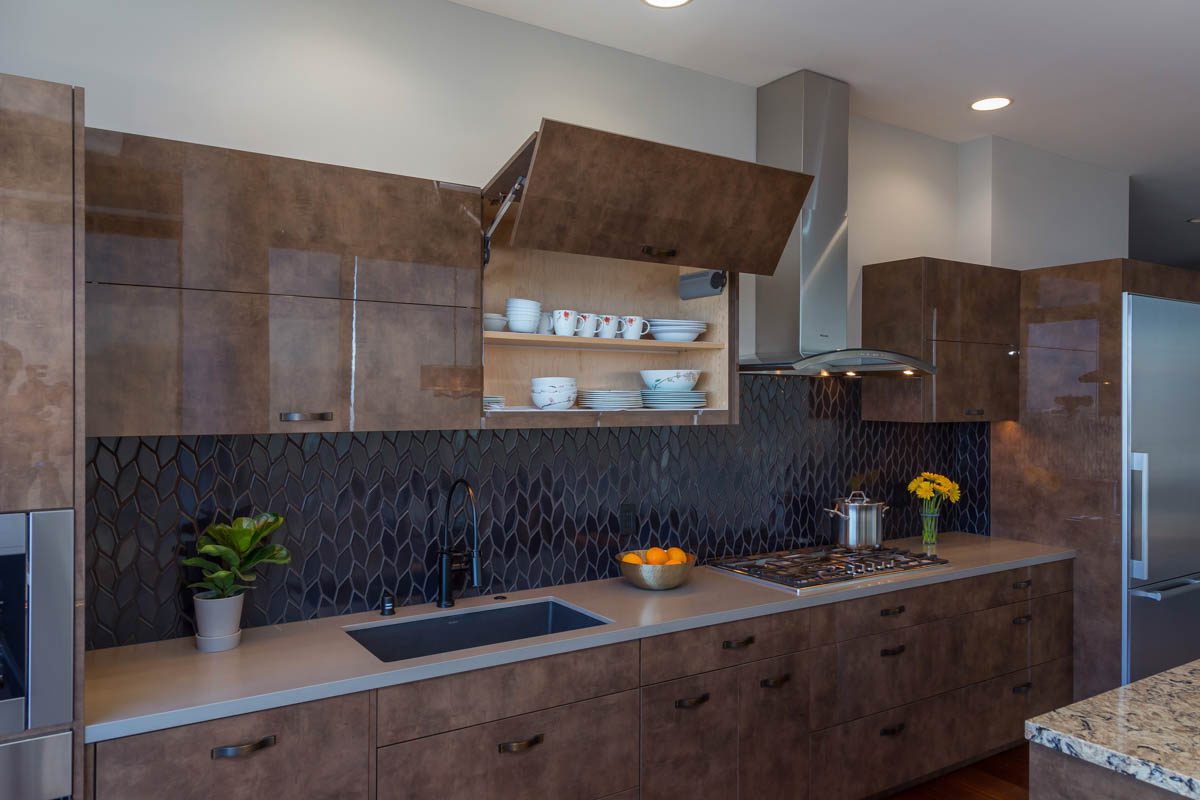 Build a Smart Kitchen for the Future with Next Stage Design
Our team of remodeling professionals can help you create the smart kitchen of your dreams through planning and creative solutions. Contact us today to schedule a free consultation to see what we can do with your kitchen.