A flowing layout, a stunning visual design, and materials that stand the test of time are the three ingredients that make up a dream home. When it comes to choosing countertops, the same rules apply – countertops alone can decide how functional or visually appealing your kitchen or bathroom becomes. If it feels daunting, fear not – we're here to help. Let's talk countertops for kitchen, bath, and beyond! 
Kitchen Countertops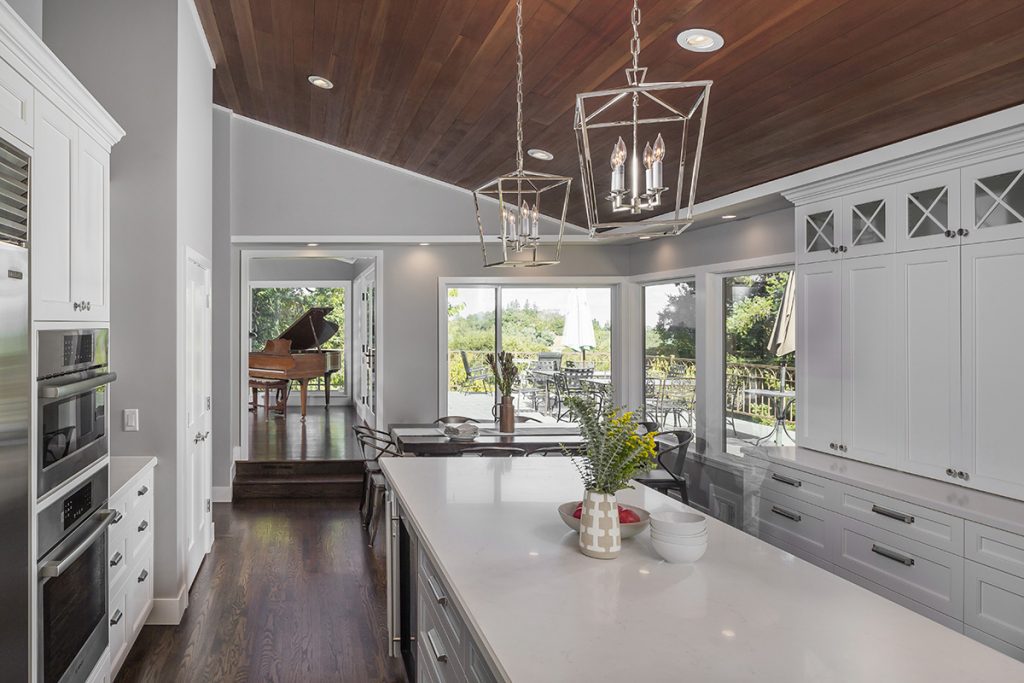 For kitchen countertops, many people choose an engineered stone such as quartz. It's a popular option because it doesn't absorb stains, it is easy to clean and maintain, and it's heat resistant. Easy-care quartz countertops are a great alternative to the more high-maintenance materials such as marble and limestone. While marble is beautiful to the eye, it is also very porous and can be more difficult to clean!
If you're looking for a natural stone option and a design that features unique patterns and colors, granite is a great option. Granite is also heat resistant and less porous than marble.
Bathroom Countertops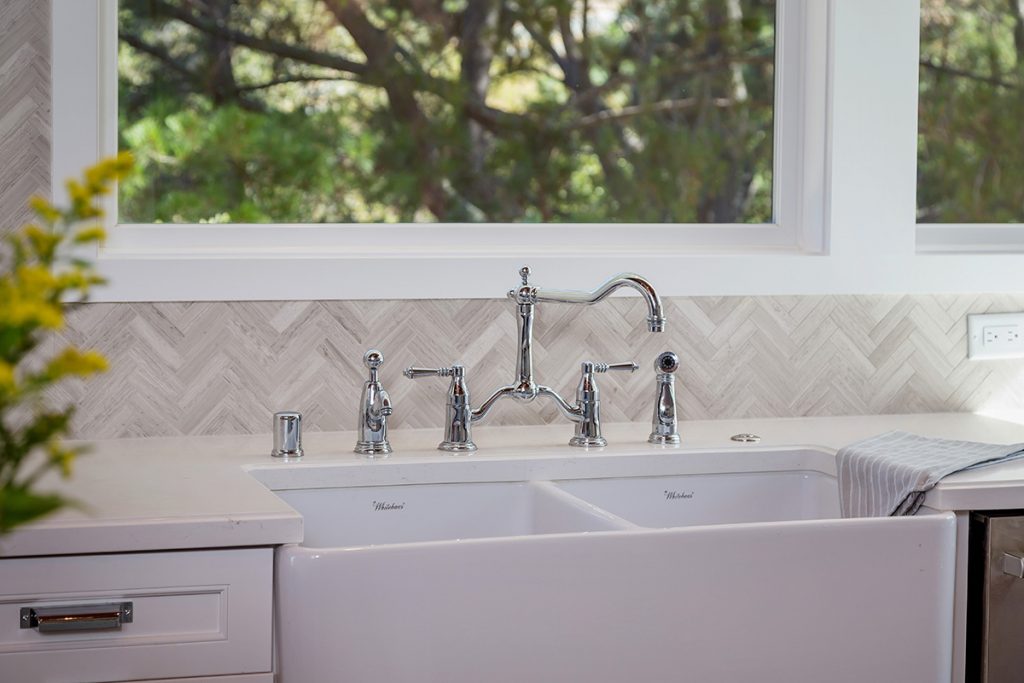 If you like the look of natural stone countertops – think marble, limestone, and soapstone – but you're wary of the damage it could take in a commonly-used space like the kitchen, the bathroom could be an alternative place for them. They'll be able to showcase their full range of beauty, without exposure to excessive heat and spills from hard-to-clean liquids like wine and coffee. With less risk, it's a better place to utilize this type of material. Ultimately, the countertops you choose for your kitchen or bath will come down to your personal preference for the level of care and maintenance you're willing to put in, along with durability, aesthetics, and budget. A design/build firm can help you match your preferences up with your needs, and figure out a solution that works for you. 
How can homeowners work with the Next Stage team to decide on a style and budget?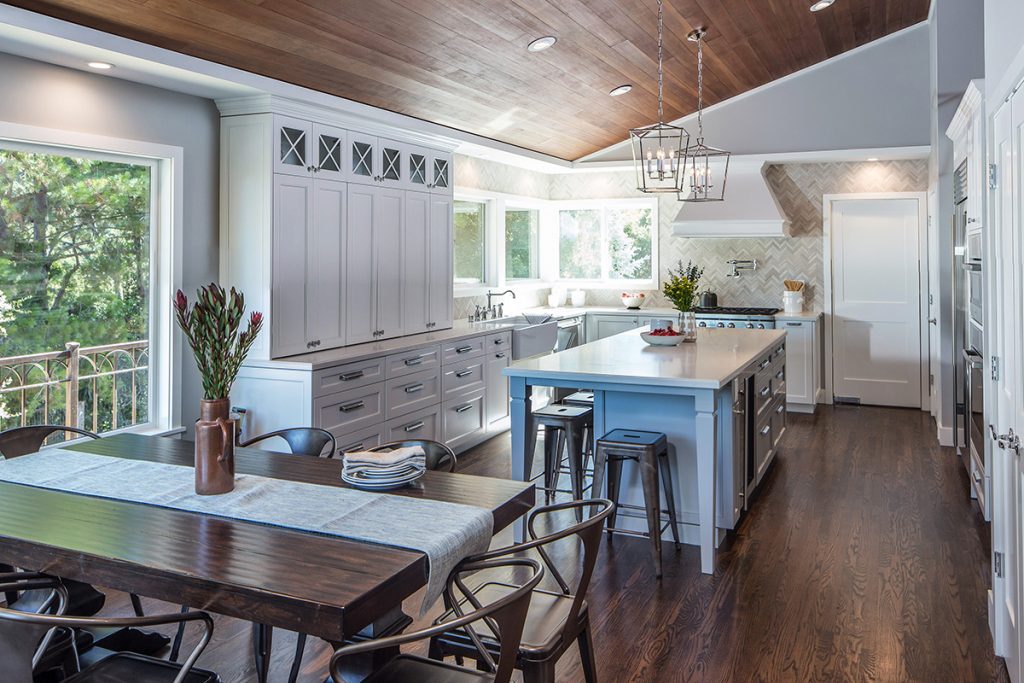 At Next Stage, most clients come to us with a budget in mind and some idea of their style preference. Our designers will start by presenting you with a set of materials and custom plans that fit within your desired budget range and design taste. We can also show you options outside of your budget range and design styles that we typically see in Silicon Valley for comparison. It's not unusual for a homeowner to fall head over heels for a design that they discover with our team – after all, collaborating on design decisions can open your eyes to the range of possibilities! 
What are some common misconceptions about selecting countertops?
Quartz is less expensive than granite. Natural stone is often a less expensive option than engineered stone, especially if it's a quartz product that mimics the look of marble. Believe it or not, these "faux" marbles are often more expensive than real marble choices.
Left with the excess. Worried that you'll be left with scraps of countertop piled high in the storage room? This is rarely the case, as extra countertop material can be used in both the kitchen and the bath. Past clients have also used the extra material as part of an updated shower design or for decorative kitchen accents. 
It's stressful. Walking into a design studio, you might be overwhelmed by the amount of choice that you have when it comes to countertops. After all, you can just about take your pick between a seemingly infinite variety of colors, patterns, and functionalities to get the look that you want. By working with a remodeling expert, you can take the guess-work out of your decision-making and put the focus back into enjoying the process. 
Natural stone products are too high-maintenance. Natural stone has long been avoided by homeowners because of the need to continually re-seal them. However, some sealants, including ones that can be used on natural stone, have improved to provide as much as 10 years of protection. 
How has Next Stage Design adjusted their materials selection process in 2021?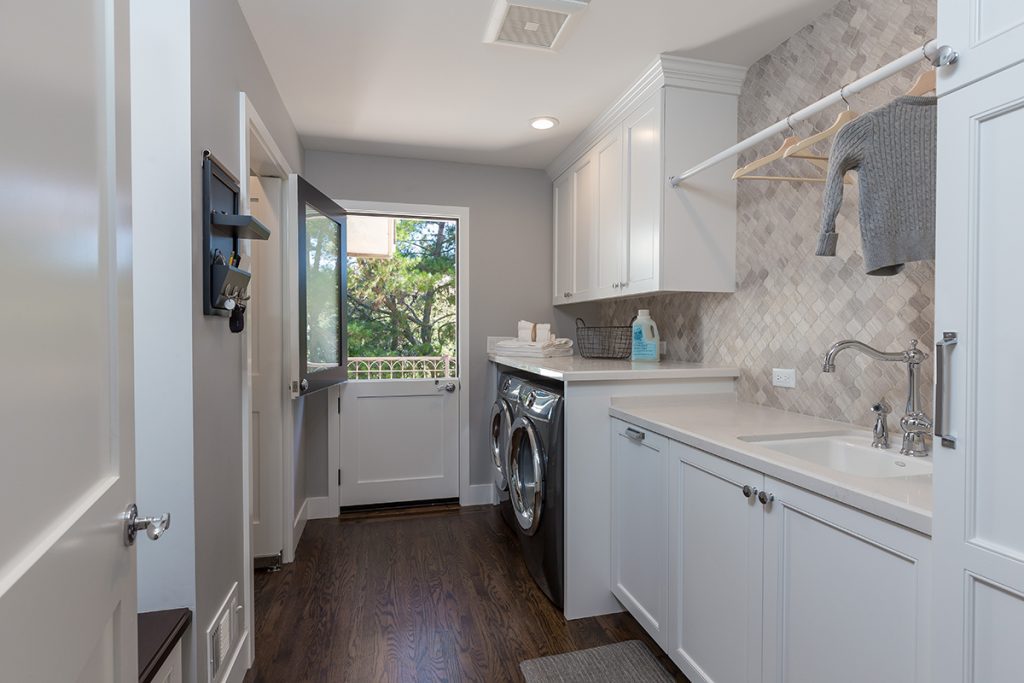 In 2021, we have re-structured our design meetings to be able to take place entirely online. We are able to send material samples directly to your home for you to review, and using our design technology, we'll be able to show you realistic renderings of your new space. This will help you visualize what's to come with the chosen materials already in place. There will be pros and cons to every countertop material – it ultimately will come down to your preferences for how often you'd like to clean them, how durable they are, and how it will fit into your overall remodeling budget. Don't be discouraged if your dream countertop doesn't give you what you need, or if the one that fits the bill doesn't check every box. A design/remodeler can present you with alternatives and help you decide which best suits your needs. Ready to talk countertops? Fill out the contact form to schedule a warm-up call with our team!