Should I stay or should I go? A common – and important – question for folks who are getting ready to remodel. While setting up shop elsewhere will make the process feel more like a before-and-after show on HGTV, there are also incentives to remaining at home while it's under construction. With convenience and routine to consider, a decision like this holds even more weight when you have your children's routines to think about. As a remodeler, we couldn't agree more. 
While your daily routine won't look the same, there's much to look forward to in the remodeling process. Here are some questions and concerns you may have about remodeling with kids: 
How can we still use the rest of our home while we're remodeling?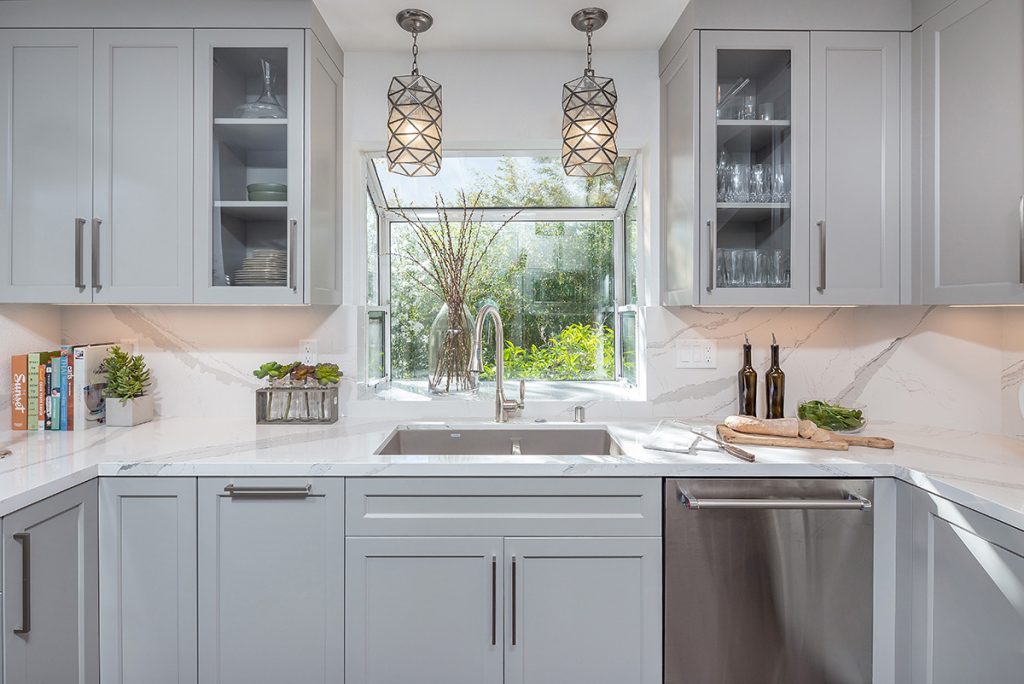 You can still use your home in similar ways. The key will be getting creative with swapping locations. Consider how a temporary kitchen, an outdoor deck, or a guest room could tag in for a few of your favorite spots in the home.   
Temporary gourmet. If it's your kitchen that's out of commission, takeout will be an easy option for the first couple of weeks. As your remodel progresses, you'll be eager to have a place where you can prepare some of your favorite dishes again. By establishing an alternate "kitchen" area, you can still enjoy eating at the table together and establish a sense of routine in a house that's full of change. Thankfully, most dry food, utensils, plates, and pots and pans can be stored easily in another room of the house. Try building out your temporary kitchen with portable sinks for washing dishes, grills, microwaves, crock-pots, air-fryers, and hot-plates. With these tools on hand, you can set up your temporary kitchen in their garage, the dining room, or another part of the home.  Your remodeling expert will be there to guide you!
Enjoying the great outdoors. While plastic sheeting serves as an effective barrier from dust and fumes, it doesn't make for the best decor! If you're remodeling during the warmer months, and the garage isn't an option, try utilizing your yard as much as possible. It can be a fun way to make mealtime together feel special and give you some fresh air after a long day inside the house. 
Be our guest. If it's a bathroom or bedroom that's out of service, substitute your usual quarters with a temporary setup in the guest room or, spring for a few nights in an Airbnb while the finishing touches are being added. When you return, you won't even recognize the home that you're in!
What can we do to make the kids feel more comfortable during the remodel?
The little ones will have lots of questions about what's off-limits and what's still ok to use. While the remodel may make noticeable changes to your family's routine, it will also highlight all that your home has to offer. By giving the kids an area where they can roam freely and keeping them actively involved in the remodel, the process will be fun for the whole family.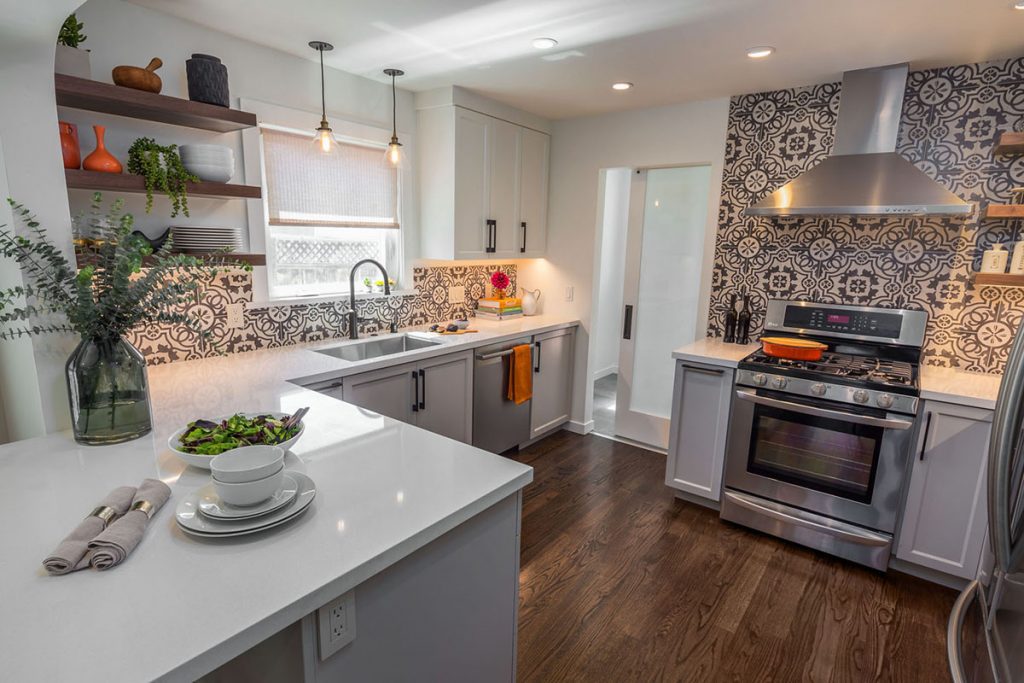 A space of their own. If possible, set aside one room for the kids to play, aside from their bedroom. If they have a cozy corner where they can keep to themselves, it will help them feel more comfortable with the construction going on in their home. Where you've got some extra room, try adding a pillow fort or creating a "camp out" – it'll be useful to have around while rooms are under construction, and will make for fun memories to look back on when the project's done. 
A part of the team. If the kids feel involved and understand what the construction team is working on and why, they'll be able to enjoy the experience much more. Here's how the kids can help you while you're gathering design inspiration: 
Make a physical design inspiration board. Have your child help glue and arrange the photos onto the board. Map out your favorite design materials or colors and have your pint-sized design crew pick their favorites as well. 
If you are able to, allow them to pick out a kid-friendly feature such as painted cubbies for storing toys and books. 
Is remodeling with young children unsafe?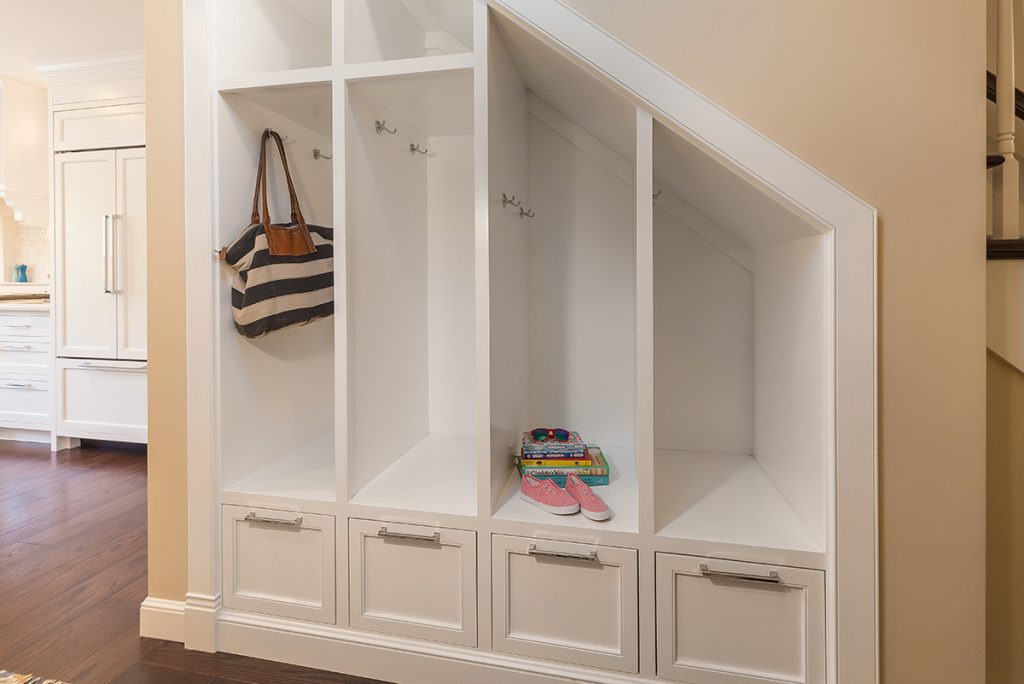 Choosing a team that understands your concerns and has the necessary experience is essential. Before picking a contractor or a design/build firm, ask the company about how they keep their construction sites and your home clean and safe. This should give you an idea of where their priorities are, and whether they align with the goals of your project. No matter which design/build company you choose, make sure they have a plan to keep tools and debris away from your family and inhabited spaces. An experienced remodeler will make sure to thoroughly dust protect the construction area, protect any existing floors, and use dust control machines to mitigate dust leaving the workspace. They should also have a plan to dispose of garbage and remove it from your home. Given this information, it should help you make an informed decision on who is the best remodeler for your project. 
Why is Next Stage the best choice for Silicon Valley families that are remodeling with kids at home?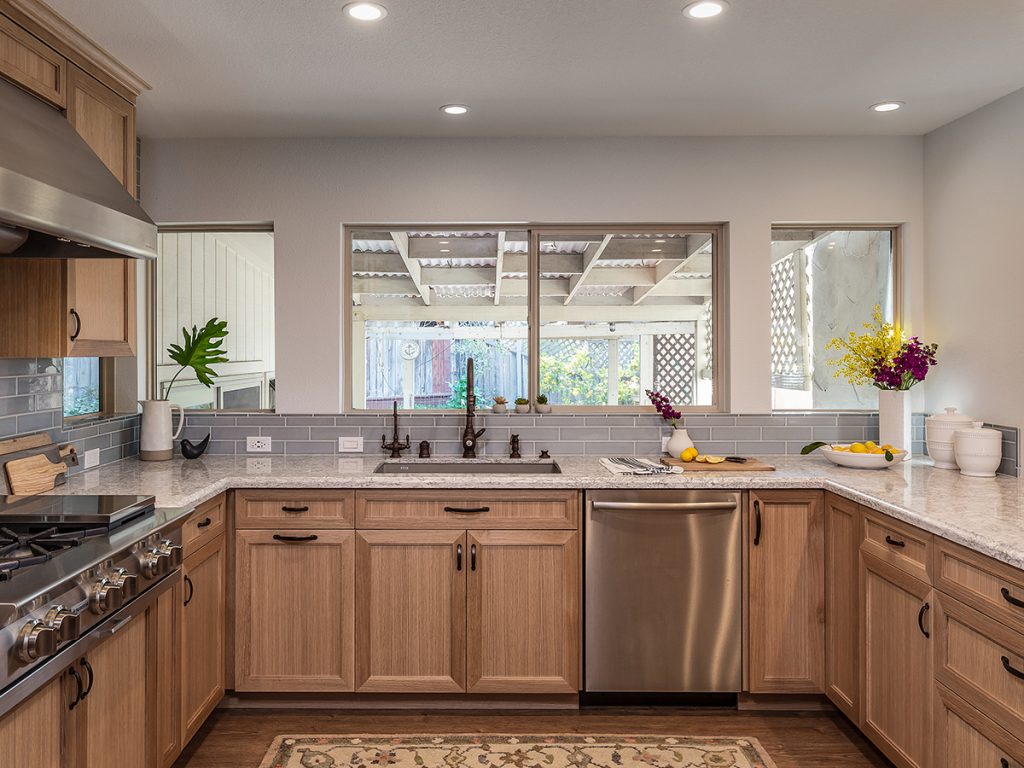 At Next Stage, we're here to take care of it all. You'll be assigned a dedicated, in-house team that will coordinate all aspects of the remodel. They'll work each day to ensure that your project stays on schedule, on budget, and disrupts as little of your daily routine as possible. Your team will include a Project Manager to supervise the construction, manage the team throughout the day, and coordinate the delivery of materials to your home. 
Even though we'll take the lead on the operational aspects of the project, you'll be in charge when it comes to design decisions, scheduling, and budget. Before construction begins, we will have a meeting with you to learn about your preferences regarding our work in your home. We will ask you about children, pets, or other family members that live in the home so we can devise a plan to cause the least amount of disruption and keep everyone safe and happy throughout the course of the project. We can't wait to discuss your project with you and help your family plan the home of your dreams. Fill out the contact form to schedule a warm-up call with our team!