An area that's often overlooked is ironically the first that welcomes us home each day — the exterior. There's a variety of reasons why one might pursue an exterior home remodel, and the range of projects is larger than most, ranging from new entryways, painting and landscaping, to just a few finishing touches here or there.
See what led these homeowners to pursue an exterior home remodel, and how you can get the home you want by hiring an experienced local remodeling term.
All-Out Transformation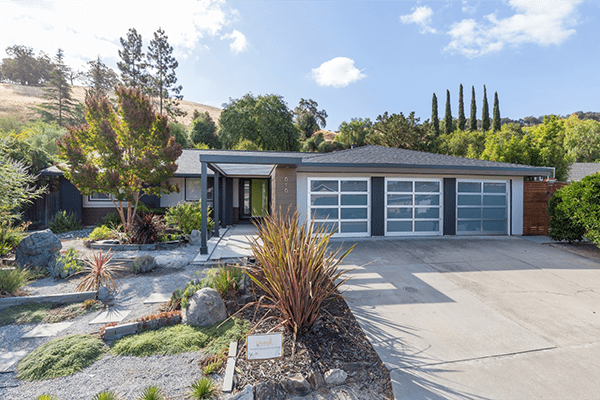 This homeowner's goal was to create an entry that was not only inviting to guests and neighbors, but greater aligned with their current taste.
We swapped out the original Spanish ranch style exterior in favor of a more modern look, shifting the focus from the tile roofing and arches to the defined entryway that the client felt was missing from the previous layout. The classic arches also obstructed the view from the front window; by replacing them with a linear design, we allowed for better sight lines to the front yard.
Hose bibs, sprinkler valves and other gardening tools can take away from the visual interest of a home's exterior. By adding a new contemporary canopy, as we did in this exterior remodel, you'll gain not only a stunning addition to the entryway but a creative place to hide those utilities that can't move but also can't be seen.
It's All in the Details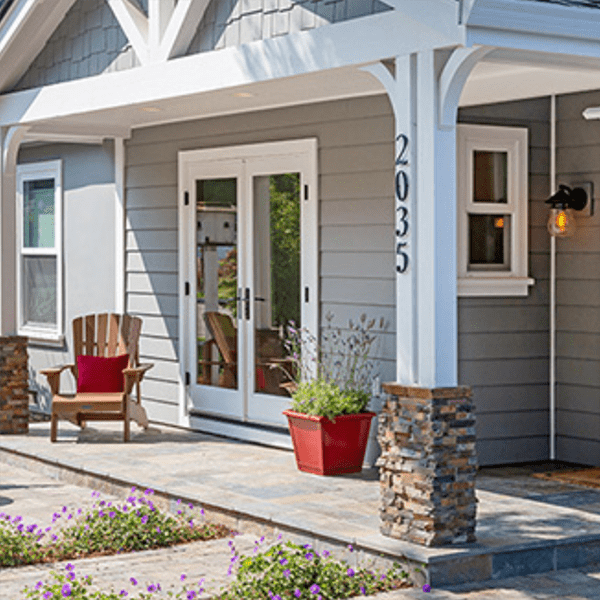 The focus of this homeowner's exterior home remodel was usability. The covered porch provides a shaded space to enjoy the outdoors, while the backyard remains open and inviting, a must for this client's tight-knit neighborhood community.
For this client, we worked with a landscape designer to choose drought-proof plants that would stand the test of time, along with a permeable quarry stone that would not only dazzle the eye, but would maintain the quality of the surrounding water supply. By hiring a remodeling team that's local to your area, you can be confident in their ability to know what works for your neighborhood, and just as important, what doesn't.
A Few Finishing Touches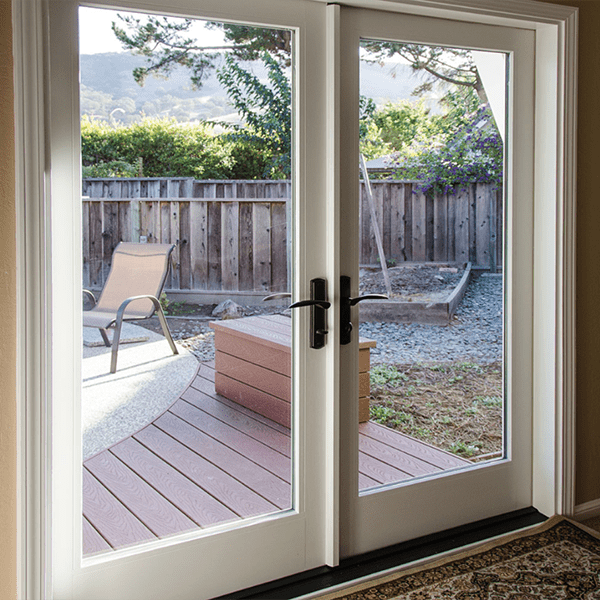 Built in the 1960's, this four bedroom home started as a place to raise a growing family, but in more recent years, the homeowners have focused on re-imagining the space to fit their family's evolving needs.
To accommodate for holiday get-togethers with adult children and the happy chaos of six new grandchildren, they requested an additional entrance from the home to the backyard. The exterior itself didn't require much updating, but we supplemented the new double French doors with a small deck, providing a landing pad between the pool and the interior, and added a gabled overhang to complement the existing roof in this high-traffic area of the home.
Hiring a local team to complete your exterior remodeling project may be one of the most important decisions you make as a homeowner. Your team will help you get clear on your vision, plan for construction and material selection, and manage the day-to-day of your project from start to stunning finish. Let's get started! Chat with us today about a free consultation.