You know that saying, "Don't judge a book by its cover"? Well as much as we hate to admit it, a house with a sparkling interior and a just-kinda-eh exterior — it's not going to sell as quickly or for as much value as you believe your home may be worth.
Routine exterior home repairs are bound to happen; replacing shutters, power washing, and cleaning chimneys and gutters are a necessary part of home ownership. But investing in an exterior home remodel can be well worth the time and effort, especially in the San Jose housing market.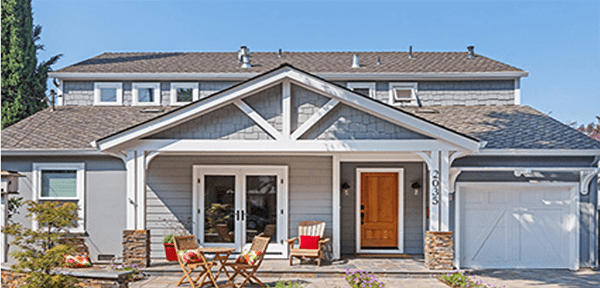 Read on to see how this exterior facelift helped these San Jose homeowners get some serious curb appeal, then book a consultation with us to discover the potential of your home's exterior renovation.
Goals of the Renovation
This Willow Glen home, like many in San Jose neighborhoods, has undergone a few rounds of renovation since it was built in 1947. A second level addition was added just prior to the current homeowners buying the home, which was no doubt a major selling point for this growing family! However, the exterior lacked the Craftsman style appearance and welcoming front porch that many of the other homes in this family-friendly neighborhood enjoyed. When the family eventually embarked on an exterior renovation, these became top priorities.
Knowing and prioritizing your needs will help ensure a successful remodel, whether it's an exterior renovation or other type of home improvement. For these homeowners, modernizing outdated features like the home's original windows and exterior facade, as well as increasing available outdoor living space, were the main priorities.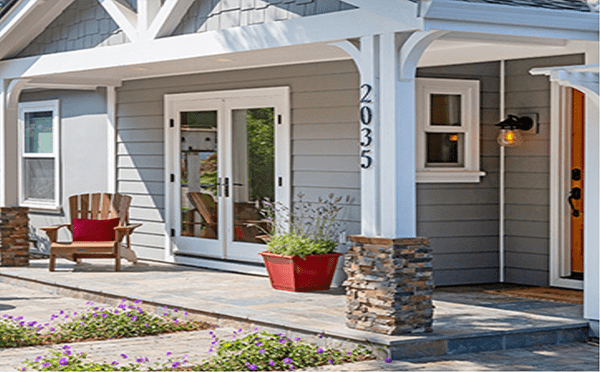 Going Green
Another incentive to replacing old windows, besides updating the exterior facade, is creating a more energy-efficient home. Single pane windows lack the insulating quality of double pane windows and can have a significant impact on your home's heating costs. The same holds true in summer months. The sun penetrates windows, increasing ambient temperature in the home and the need for cooling. Replacing old windows as part of your exterior renovation is a long-term benefit to both the environment and your monthly energy costs.
These homeowners also discovered that permeable pavers reduced the amount of stormwater runoff into the surrounding natural waterways, as they wanted to make sure their exterior remodel didn't negatively impact the quality of the natural water supply in their Willow Glen neighborhood.
Community Atmosphere
The homeowners wanted their outdoor living spaces to reflect their close-knit neighborhood community. This open-air, casual setup is perfect for hosting neighborhood get-togethers , and encourages interaction with neighbors.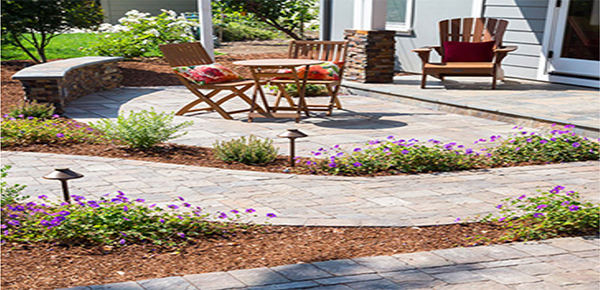 A qualified contractor can not only customize the exterior renovation to fit your everyday needs, but can help you look out for ways to improve your home for the long term, too.
Ready to make "someday" your everyday? Chat with us about a consultation or attend one of our upcoming seminars. Your dream home is closer than you think.