Note: Due to the evolving situation with COVID-19, our seminar scheduled for April 18, 2020, may be adapted into a webinar format. Keep an eye on our seminar page for the most up-to-date information! 
When you reserve your spot for our kitchen and bath remodeling seminar, or our newly added home remodeling webinar, what will you receive in return? There are quite a few reasons why you should join us at our kitchen and bath remodeling showroom, but here are five of our favorites:  
#1: Discover how your current home has the potential to become your dream home 
Over our tenure in Santa Clara County, we've transformed cramped spaces into craftsman-style wonders, out-dated ranch homes into modern marvels, and given people all over the Silicon Valley the fresh start they're looking for. You already see the value in staying with your community, keeping your family home, or remaining close to your favorite stores and parks. We'll show you how we can give you what you're looking for without having to uproot from the life that you love. Our work isn't about making your home look unrecognizable – it's about building off of what you already love to create a chapter that feels new.
#2: Learn more about the latest trends in kitchen and bath design
We can help you discover your design style by showing you previous projects we've worked on which will highlight the changes that one can make to design and layout to make their current space more personal. You will learn how our design team will guide you on the latest trends and the do's and don'ts of design. 
#3: Get more information on adding square footage and whole house remodeling 
If you want to create more usable space, you may be able to do that within the existing square footage. We've swapped living rooms with kitchens to create a more open layout, restored laundry rooms to better handle overflow from the rest of the house, and have used "dead space" as an opportunity to create more storage. As families grow or change, some might consider adding square footage or remodeling the whole house. A home built decades ago may feel too cramped for the needs of a modern family, lacking strategic storage or community space that eases interactions with family and guests. If you have a feeling that your space is capable of much more than it's currently offering, attend our seminar – you'll get the chance to walk one of our team members through your pain points and your wishlist.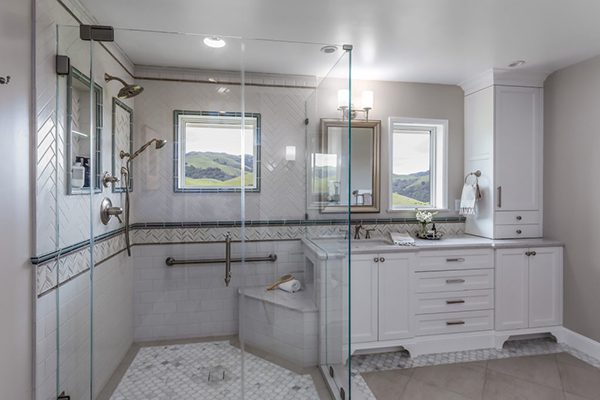 #4: Discover the difference between a remodeling company and a contractor
One of the top reasons you may be attending a seminar is to determine whether a design-build company is the right choice for your project. While a contractor can help you get the job done, a design-build firm can give you a full-service experience with an in-house team.You'll first work with a project developer to get the scope of your project nailed down, then a member of our design team will work with you to create detailed plans for your remodel, and finally, your project manager will be by your side to orchestrate the construction of your design. When you discover the difference an experienced remodeling partner can make, you can have confidence in the fact that you made the right decision for the success of your project. 
#5: Meet our project development team and have the chance to ask questions! 
Together, our team of remodeling experts can help you with each part of the journey, ending with your family in your new dream home. As a homeowner, you'll play an instrumental part in this process. At the seminar, we'll show you some of the transformations we've been a part of which will get you thinking about how your own home can be improved. Our project developers will be at the seminar and will be available to speak with you one-on-one to discuss your needs and to schedule a complimentary on-site consultation. Even if you don't have a specific plan in mind, our seminar will help you determine what needs to change and what services a design/build company can provide for your next home improvement project. 
Ready to get started? Join us at an upcoming seminar or webinar, and see why San Jose homeowners trust Next Stage Design with creating their dream home.