There are many design decisions you'll make when remodeling your kitchen. Aside from the overall layout, one of the biggest material choices you'll make is the backsplash. Visually, the kitchen backsplash is right at eye level so while it may not cover as many square inches as countertops or cabinets, it still has a big impact on the look and feel of your kitchen. Not to mention, if you're the chef of the house, you may spend a lot of time staring at your backsplash design.
The backsplash can also be a great opportunity to express your style and personality, without taking a huge risk over the design of the entire kitchen. Perhaps you wanted to go for jewel-toned cabinets but decided to stick with neutral – the backsplash is a place you can then choose to make a bolder statement.
Here are a few things to think about when choosing your kitchen backsplash: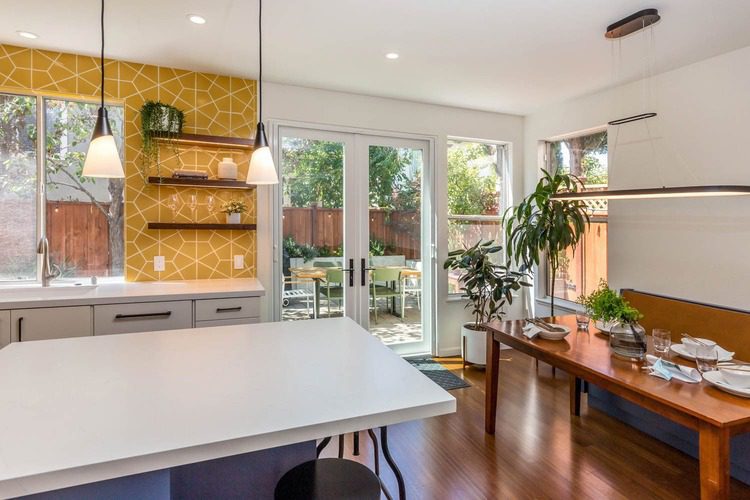 To contrast or not to contrast
The first and most basic decision to make about your kitchen backsplash is if you want it to blend in with or stand out from the rest of the kitchen design. If you've gone with a bold decision on cabinets or countertops, perhaps the backsplash needs to blend in. Alternatively, if your kitchen is mostly neutral and timeless, you may choose to make the backsplash a focal point.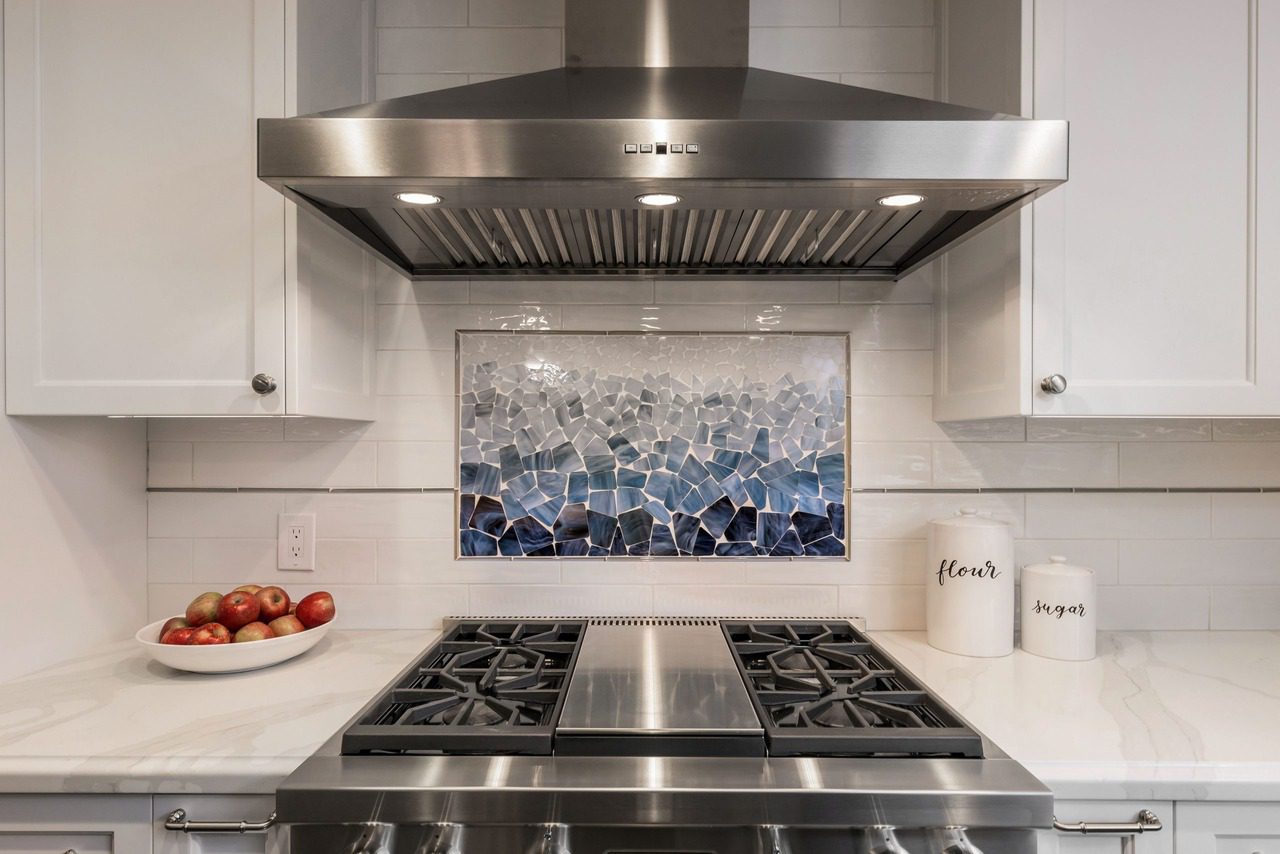 Mix and Match
Trouble deciding which tiles to go with? You can mix and match – color, shape, material, and finish are all ways to create visual interest with your backsplash. But, if you do decide to mix and match, work with your designer to make sure the tiles you pick complement each other and the rest of your kitchen design. You can also work on creative solutions, such as adding accent tile to a niche, or creating a tile mosaic like this one.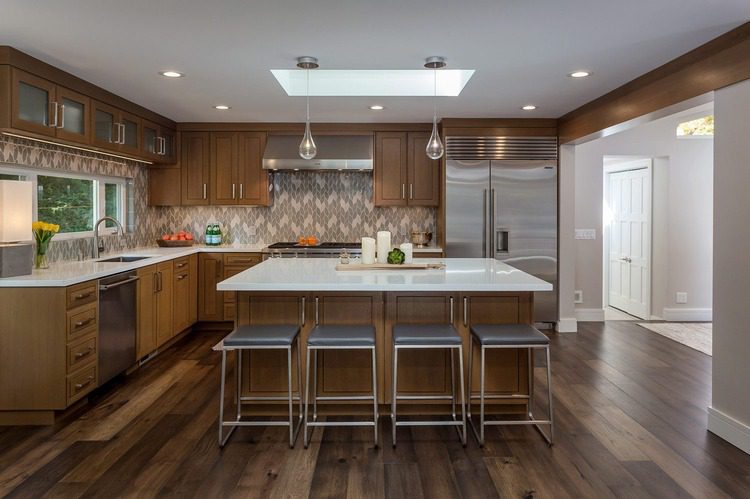 Neutral colors, play with pattern
Even a neutral palette provides opportunities to get playful. Instead of color, look at patterns that can give your backsplash visual pop. Using pattern instead of color allows you to stick to a neutral palette but achieve an anything-but-boring look.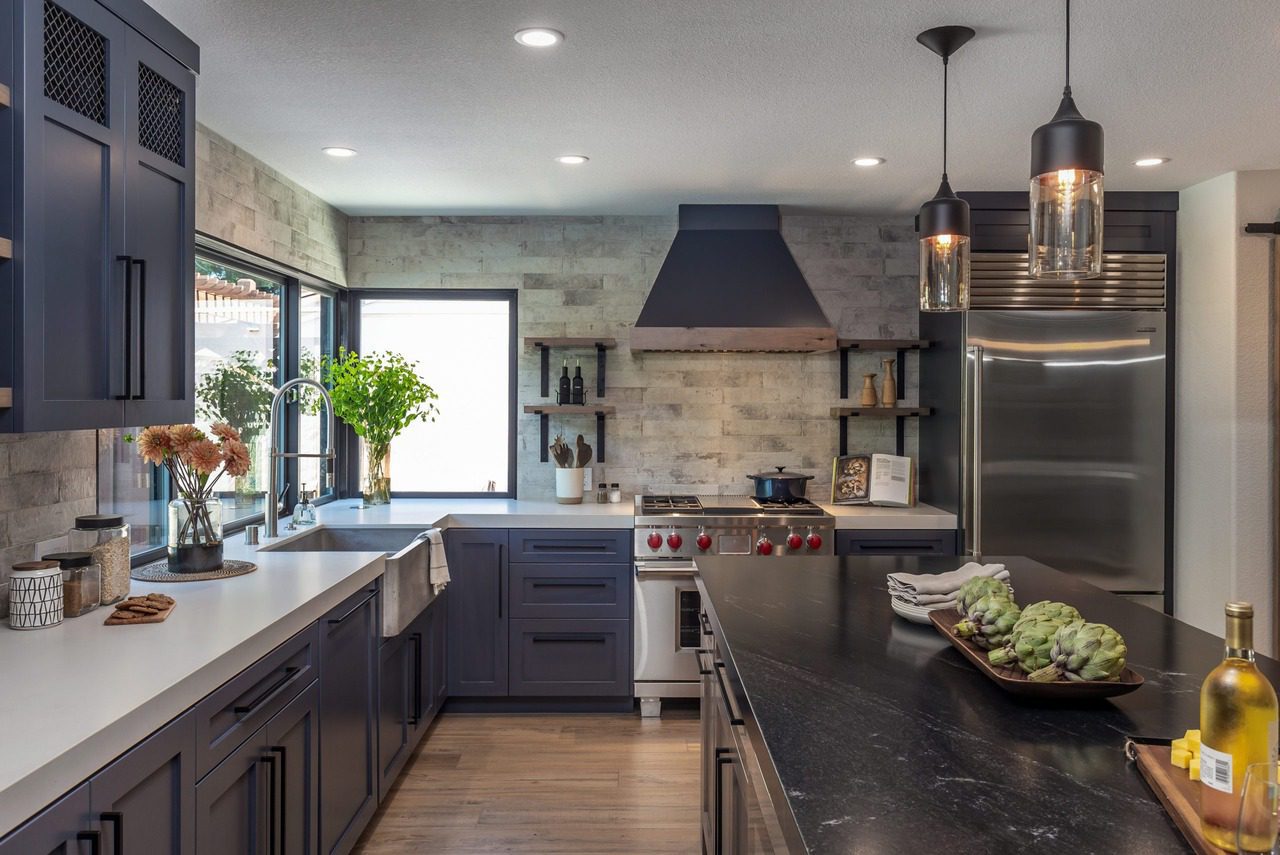 Counter to ceiling tile
Create the illusion of height and space by using tile from counter to ceiling. Doing this can also give you the opportunity to highlight other elements of your kitchen, such as a window or decorative shelving.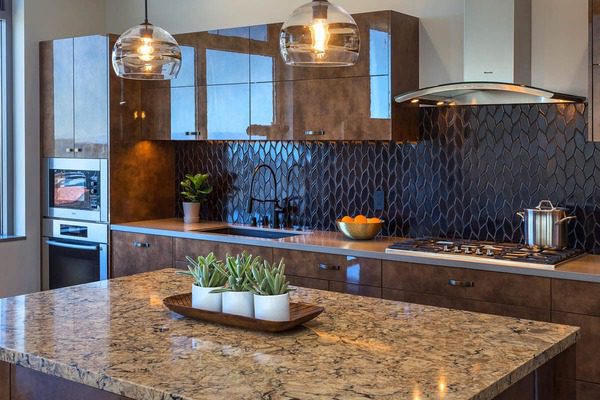 Don't discount durability
The kitchen is after all a place where a lot of work (pots banging, heat, spills, and more!) happens so be sure to pick a backsplash that will align with the amount of wear and tear your kitchen will get.
Eco-friendly materials
For those who want to make eco-friendly materials choices, there are options such as recycled glass or even ceramic tiles that have been repurposed.
Ditch the grout
If you hate the look of grout and want to create an ultra luxurious look, consider a backsplash slab. These slabs can be made of natural stone but at a much thinner width than countertops. There's also the option of doing a 4" high splash using material that matches your countertops.
Looking to reimagine your kitchen? The Next Stage team has won over 75 design awards in our nearly 20 years in business. Schedule a consultation with our team to start imagining what's next for your home.