There're a lot of reasons homeowners choose to redesign their bathroom. Maybe you recently purchased a home and the bathroom doesn't fit your needs. Perhaps it's just simply time for an upgrade. Regardless, we spend a lot of time in the bathroom, so it makes sense that that space should complement your lifestyle. After all, you can't go to the spa everyday but you can create a relaxing experience for yourself, and the whole family, right at home.
Main Reason U.S. Homeowners Remodeled Their Bathrooms in 2022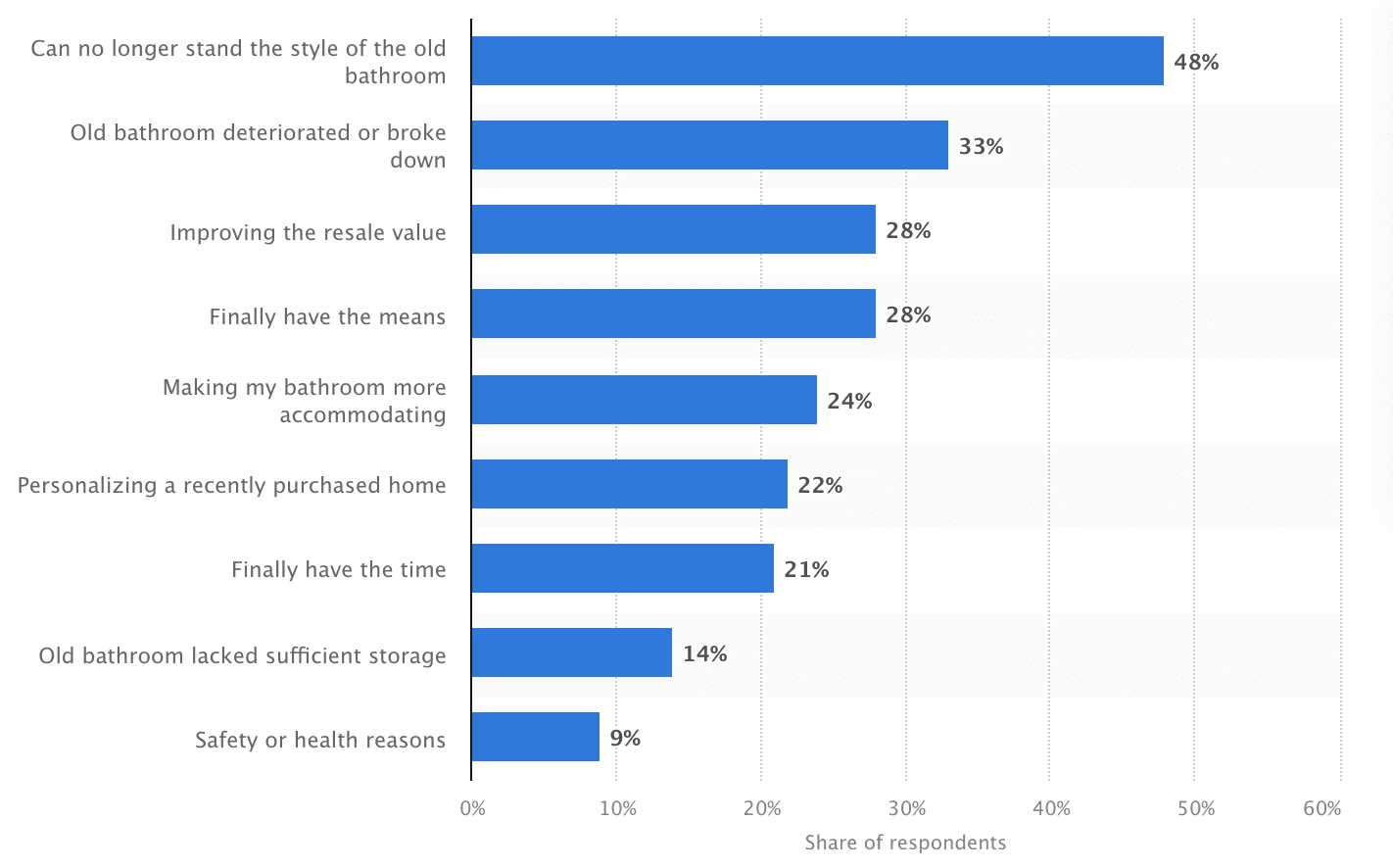 Source: Statista
It's no wonder that bathroom designs, especially master bathroom remodels, are so popular. Compared to other remodeling projects, many homeowners feel more comfortable making bold choices in their bathrooms versus larger spaces such as the kitchen. This is because bathrooms are (usually) not incorporated into the popular open floor concepts, so it's easier to make these bold choices without impacting the design of the rest of the home.
If you want to create a space that is functional but also personal, take a few bathroom design ideas from the Next Stage team: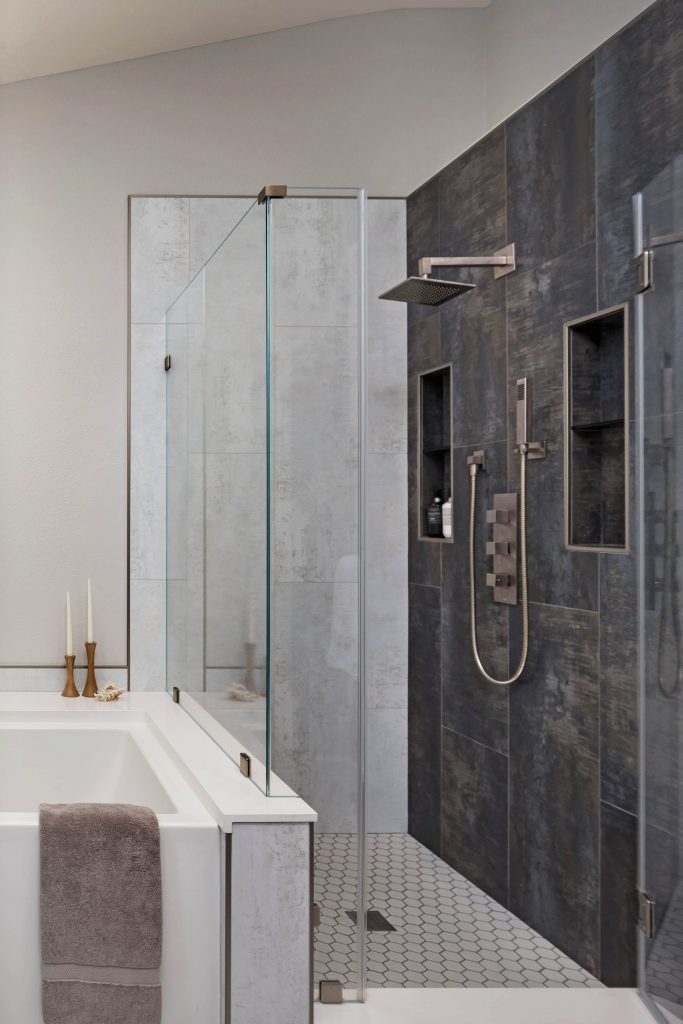 Include a shower ledge or niche
There's no quicker way to ruin the aesthetic of a beautiful designed shower than a shower caddy, or displaying miscellaneous toiletries. Instead, add a niche or ledge that can elegantly house items without them becoming an eye sore.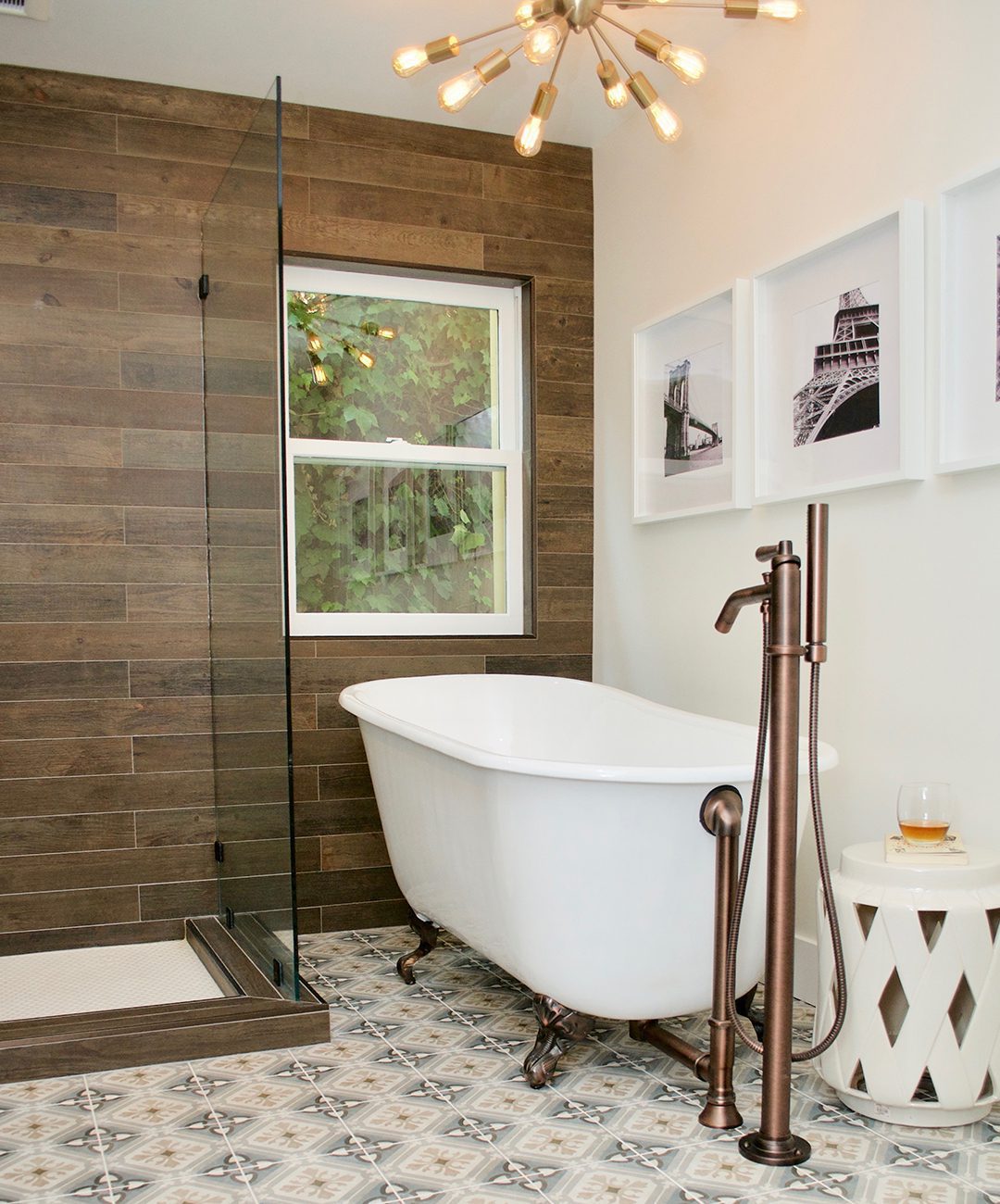 Replace the tub with a shower (or vice versa)
If you want to save some space, switching a tub for a shower can do the trick, making room for other necessities such as a double vanity. On the other hand, an oversized tub may take up more space but gives a definitely feeling of decadent luxury.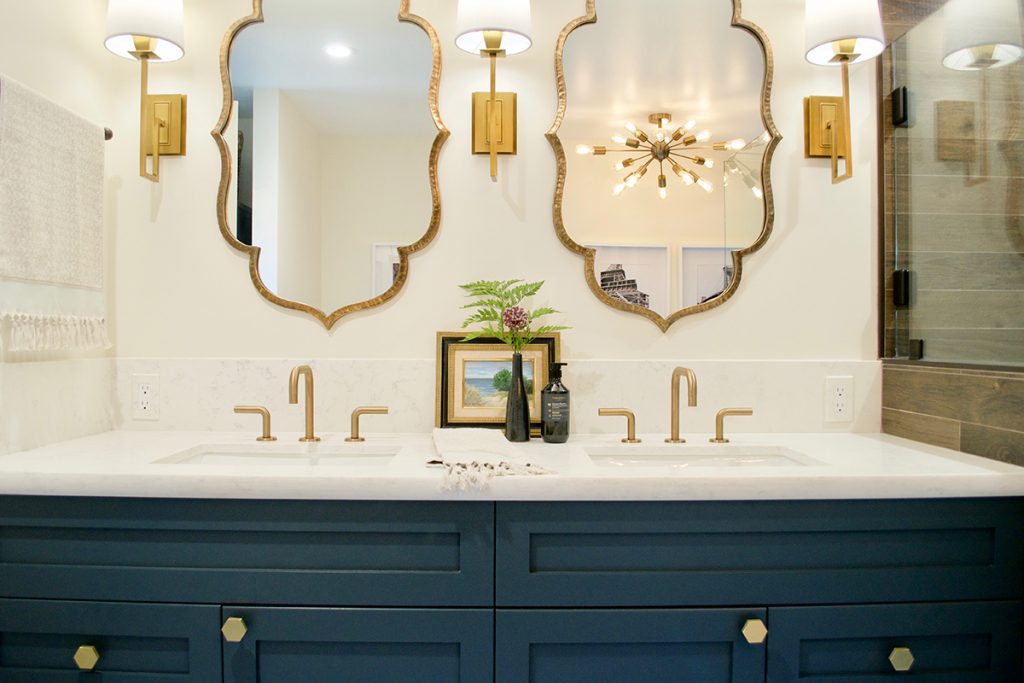 Make it moody
Bathrooms with bold, jewel tone, and dark color palettes help create a mood that can make you feel like you've been transported to another place and time. Imagine stepping into your bathroom and feeling as though you're on an exotic vacation.
Rethink lighting design
Think out of the box with your lighting. For example, in this modern minimalist bathroom, we eliminated fixtures and opted from mirrors with lighting built-in.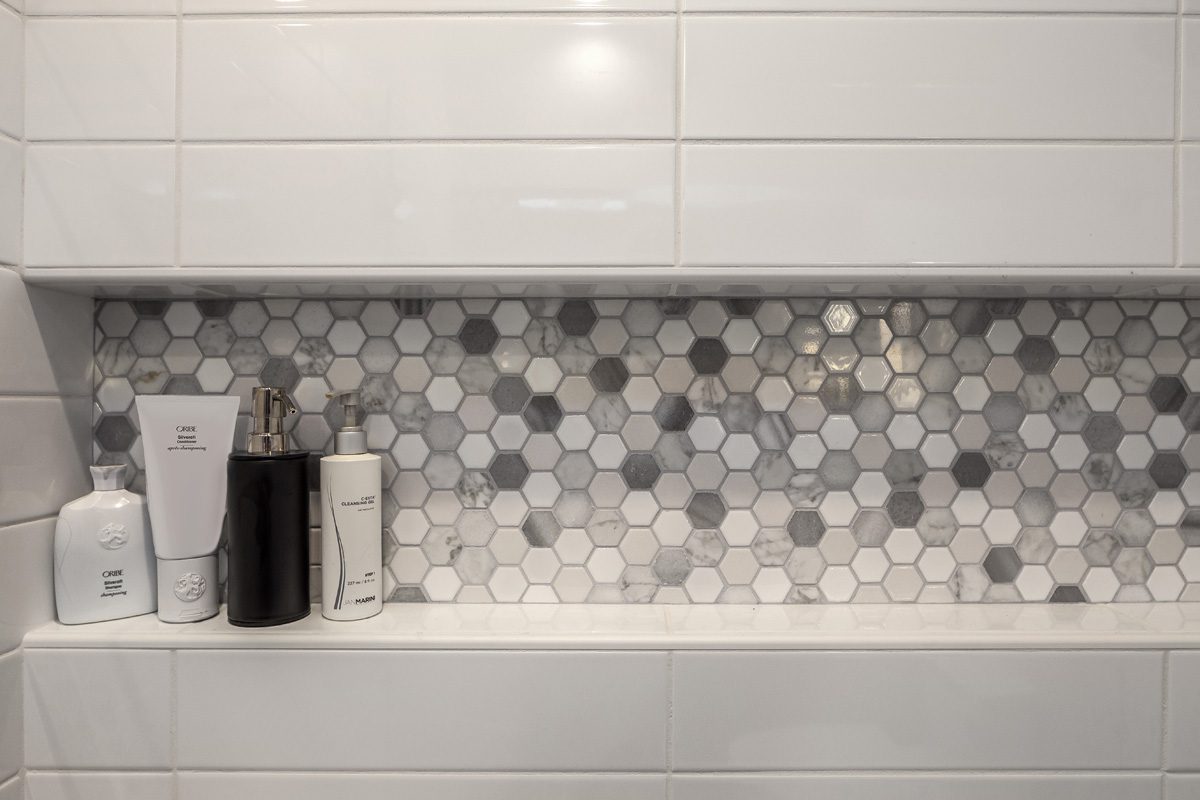 Play with pattern
Want to add some personality without going crazy? Tile gives the perfect opportunity to play with pattern so that you can create a unique look that can still be timeless.
Bathroom with a view
Especially when you're including a bathroom in a significant remodel, don't be afraid to open the bathroom up to a view. Designers can implement different types of glass, so you can even consider floor to ceiling windows without giving up your privacy.
You can't go wrong with natural
Nothing says luxury like natural stone. If you're indeed hoping to create a spa-like experience, natural stone is the way to go. If the cost is a consideration, marble accents like countertops and a shower backsplash can create a relaxing aesthetic without a huge investment.
There are numerous different directions you can choose to go in for your bathroom design. If the choices feel overwhelming, don't hesitate to get in touch with us. Request a consultation here or give us a call at (408) 323-5300.