There are plenty of tweaks you can make to the exterior of your home that can dramatically improve curb appeal. Sometimes though, small changes may not be enough. It may be time for a total transformation to bring your home's design and function in line with your lifestyle. If you've updated the interior of your home, it can also provide an opportunity to create a complementary exterior design.
Depending on how out of date your home's exterior is, and the design style you'd like to achieve, it can be hard to imagine exactly how your home could look. If you'd like a better idea of what's possible, take a look at our roundup of exterior remodel projects, which range from ultra-modern to old-world classic.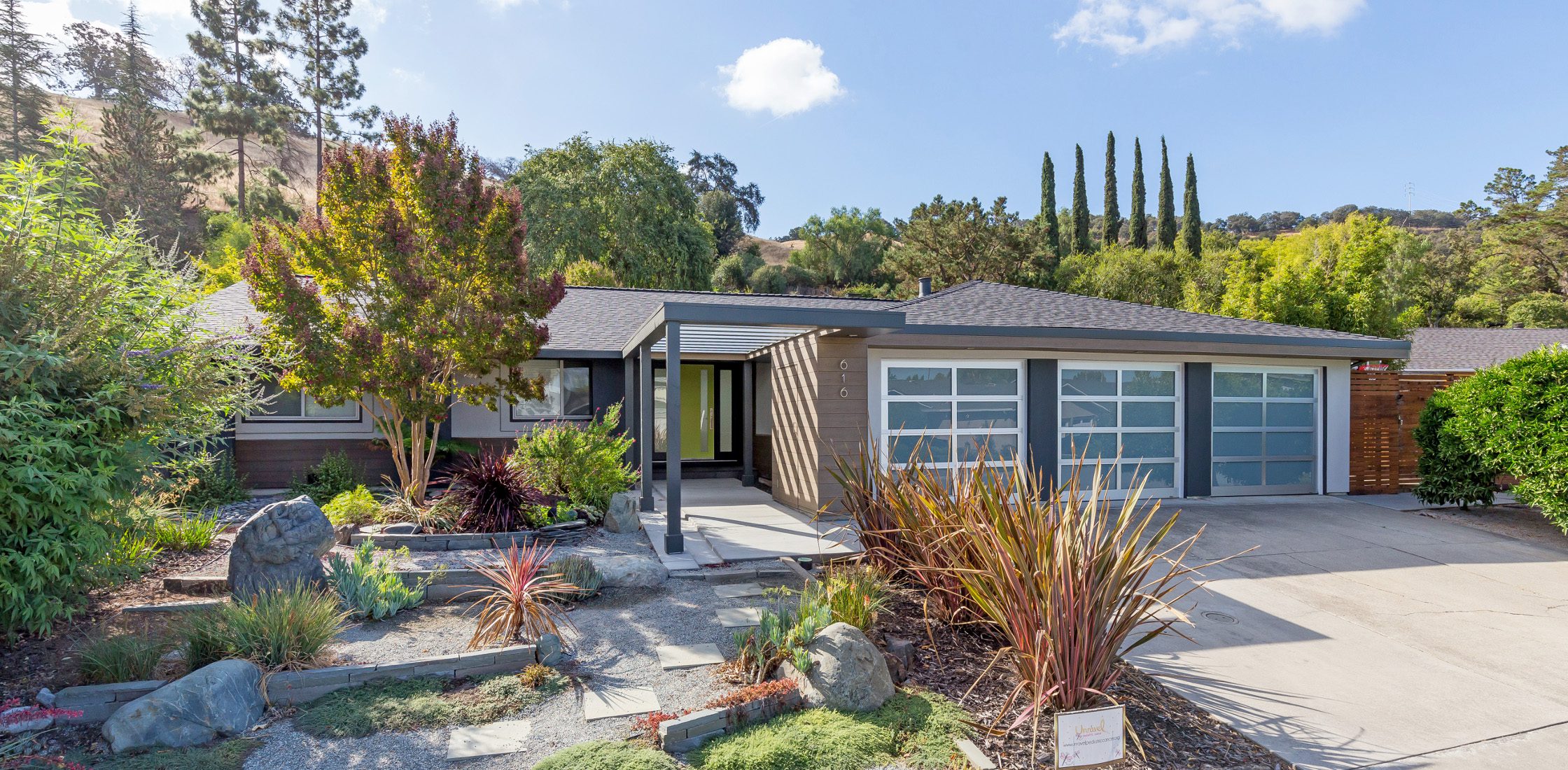 Ranch to Totally Modern
This ranch-style home in Silicon Valley didn't fit with the owner's modern aesthetic. When you look at the original exterior, it's hard to envision how the home could transform into a sleek and modern design. Through an emphasis on architectural elements and novel materials, the Next Stage design team achieved exactly that.
Not only that, the homeowners expanded their usable space (no, not with an addition!) through a contemporary steel canopy that helped create indoor to outdoor space to enjoy the protected wilderness behind the home.
Lackluster Stucco to Contemporary Craftsman
This home in Willow Glen had seen many lives already, but curb appeal had been put on the back burner. The good news is that the dull gray stucco home was more or less a blank canvas to work magic with.
Expanding the front porch and roof created the perfect opportunity for contemporary craftsman details such as updated columns and natural stone detailing. Additionally, landscaping was a high priority for these homeowners, so the team worked to select drought resistant hardscaping that would provide shade, conserve water, and blend with the home's design.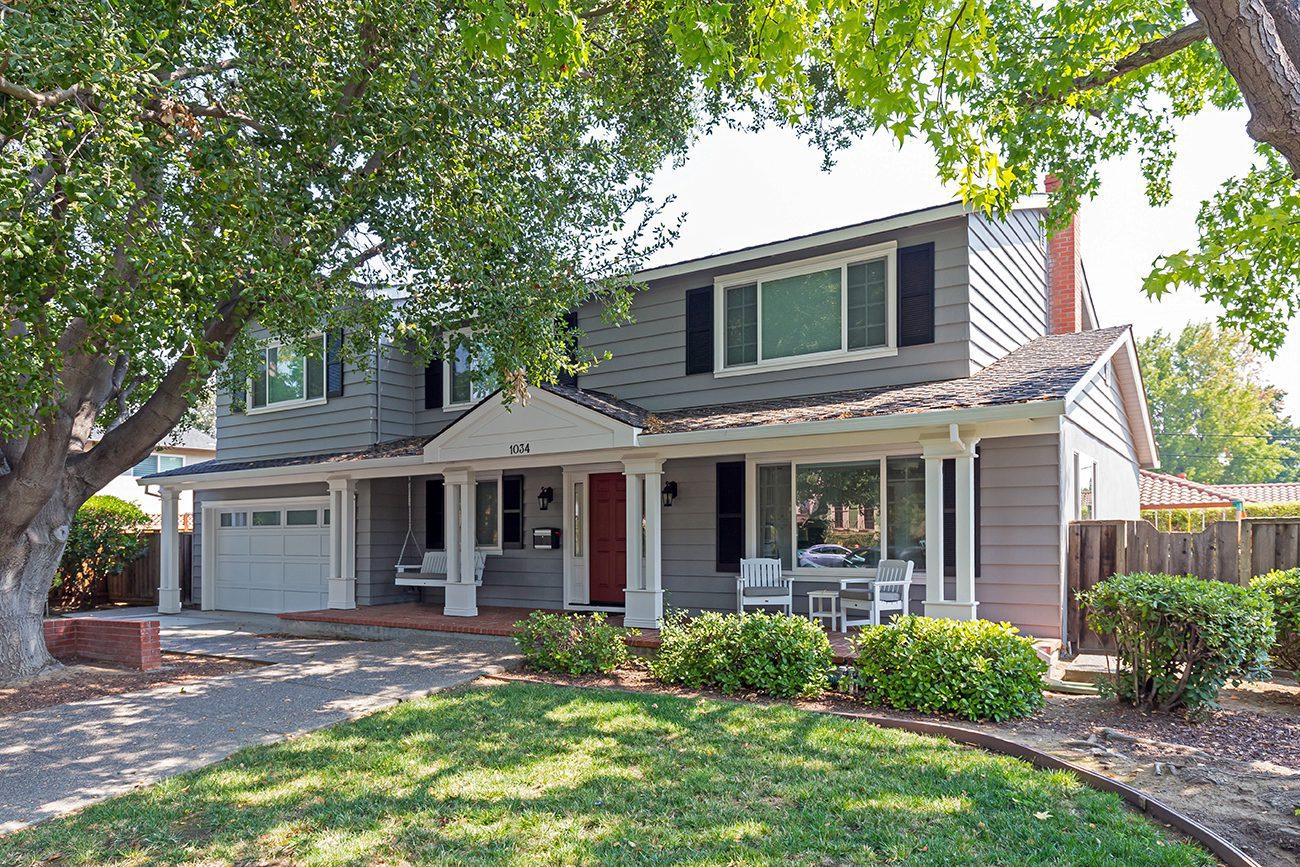 Contemporary to Classic Traditional
Do you crave old world details? These homeowners did and they wanted the exterior of their home to reflect their traditional taste. To make a strong statement, a portico with double columns was incorporated onto the entryway. To polish the look off, shutters were added to the windows.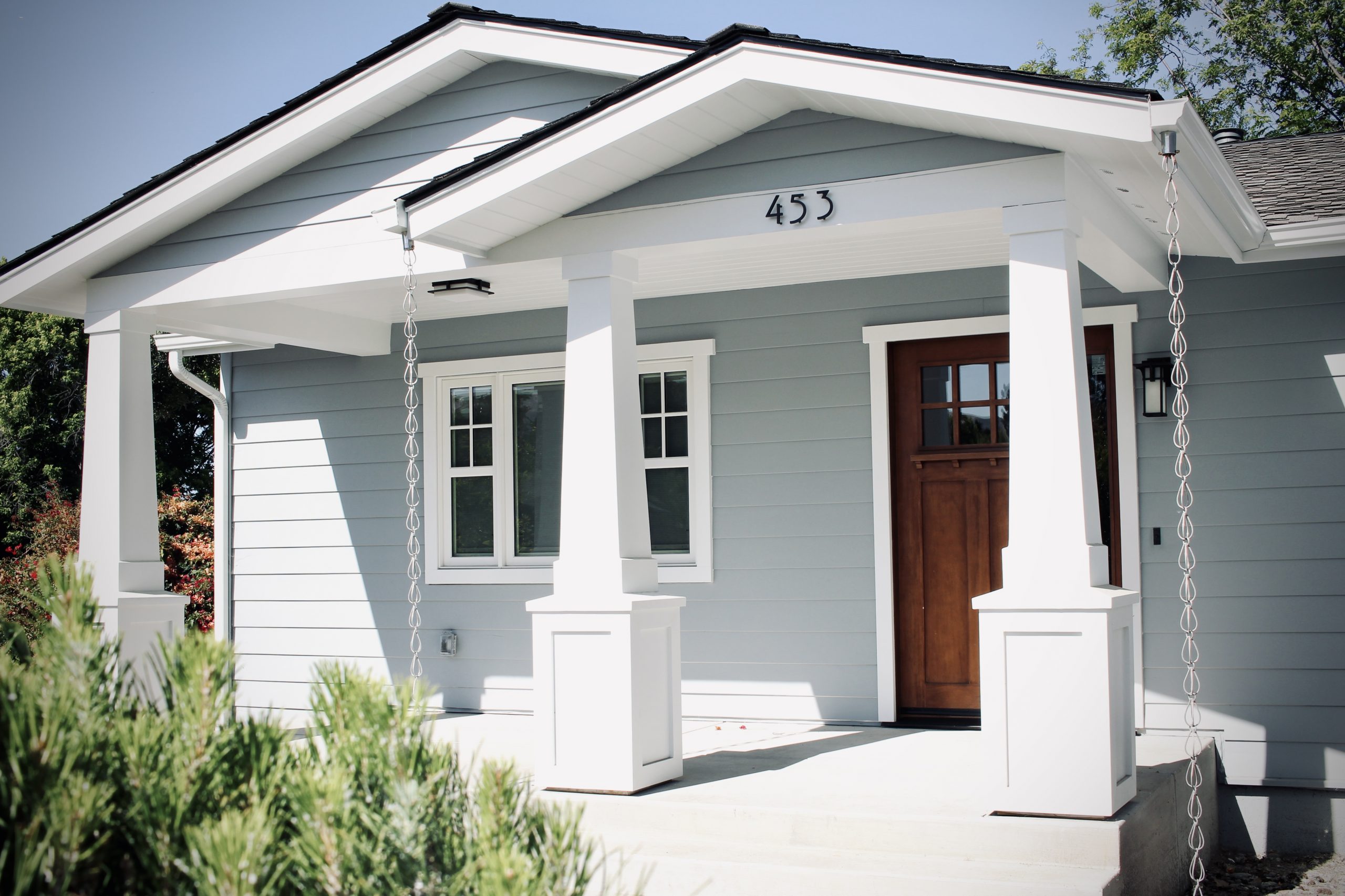 Ranch to Contemporary Exterior Remodel
Perhaps the most popular transformation in San Jose and Santa Clara county is taking the area's typical ranch style home and bringing it up to date with a contemporary design. This stucco home was in need of a new façade and the homeowner wanted to shift toward a craftsman style aesthetic.
The Next Stage team built a beautiful 20' wide portico around the existing entrance as a way to create visual focus. The entryway is framed by two strong columns with a much more contemporary design than the previous traditional exterior.
This home is also a perfect example of how to combine stucco and siding to have visual interest while still creating a truly cohesive design.
Time for an exterior facelift?
How do you feel when you drive up to your home? Does it bring a smile to your face or have you been pining for an upgrade? Even if (especially if!) you're not sure which direction you should go with the exterior design of your home, schedule a consultation with us. The Next Stage team can help you bring new life to your home.