Kitchen Cabinet Remodel Ideas and Design Inspiration
Kitchen cabinets define the space of any kitchen, large or small. They perform both a functional and design role in a kitchen and set the mood for the rest of the space. If your kitchen cabinets need some refreshing, but your kitchen space doesn't need a full remodel, sprucing up the cabinets can freshen up your kitchen without the time and investment of a full-scale remodel.
Updated kitchen cabinets can:
Quickly update your kitchen's appearance
Create space to hide clutter and small appliances
Bring fresh color into your kitchen
Expand your storage capacity and improve how you work in the space
Here are some kitchen cabinet remodeling ideas to bring new life to your kitchen space.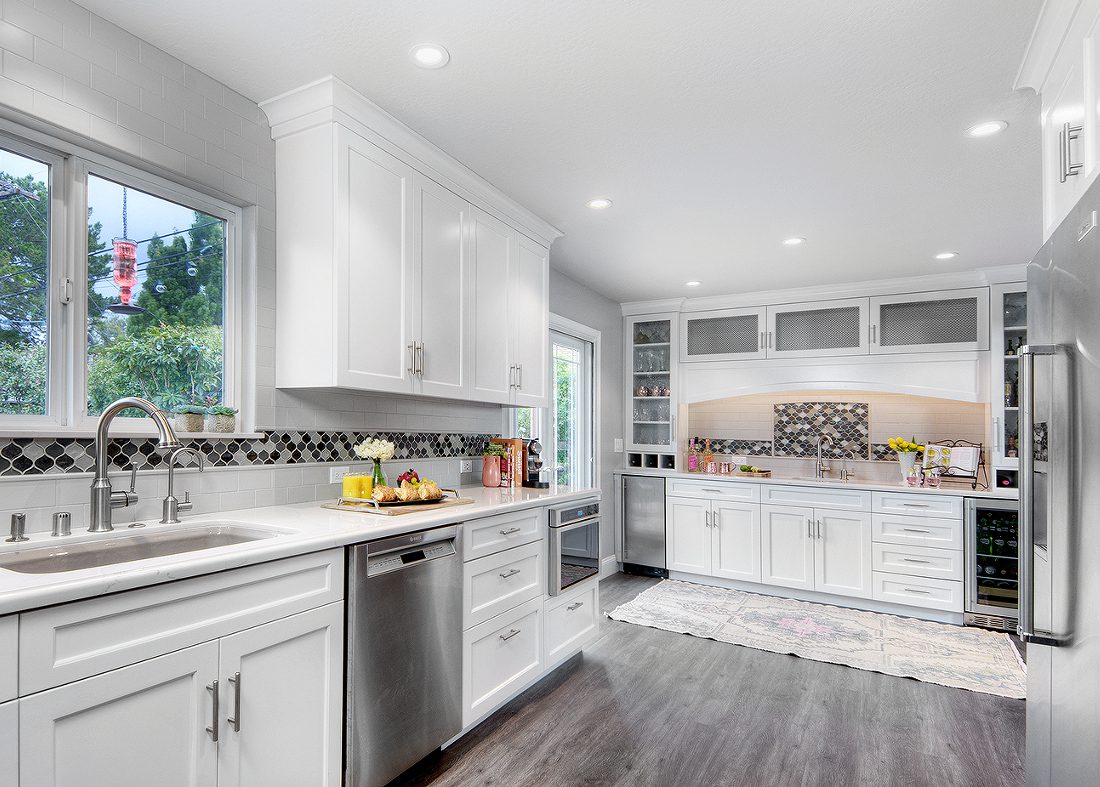 You've Got It Handled: Switch Out the Hardware
A quick and easy update to kitchen cabinetry is to switch out the cabinet hardware. Designers often consider cabinet hardware as the "jewelry" in a space. If your cabinets are in good working condition and you just want a refresh, updating cabinet knobs and pulls can instantly transform the look with minimal time and investment.
There are endless choices in styles and finishes for cabinetry hardware, you'll just need to be sure that the center-to-center measurements align with your existing hardware to avoid patching and boring new holes in the cabinetry.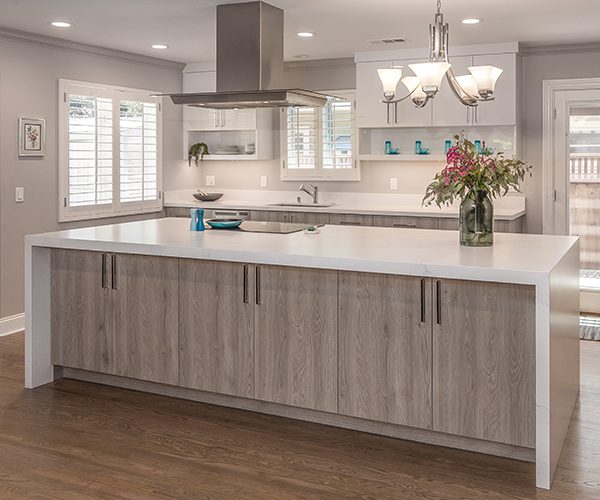 Two is Better than One: Contrasting and Complementing Colors
Many of today's kitchen designs don't just settle on one color for the entire room, and often designers will add visual interest to a space by introducing a second cabinet color or finish. When using a wood species such as walnut for cabinetry, introducing painted cabinetry for the island base or upper cabinets can help avoid the heaviness or monotony of too much wood in a space. If your existing wood cabinets are functional and structurally sound, you can easily refresh the look of them by having a professional cabinet finisher paint them.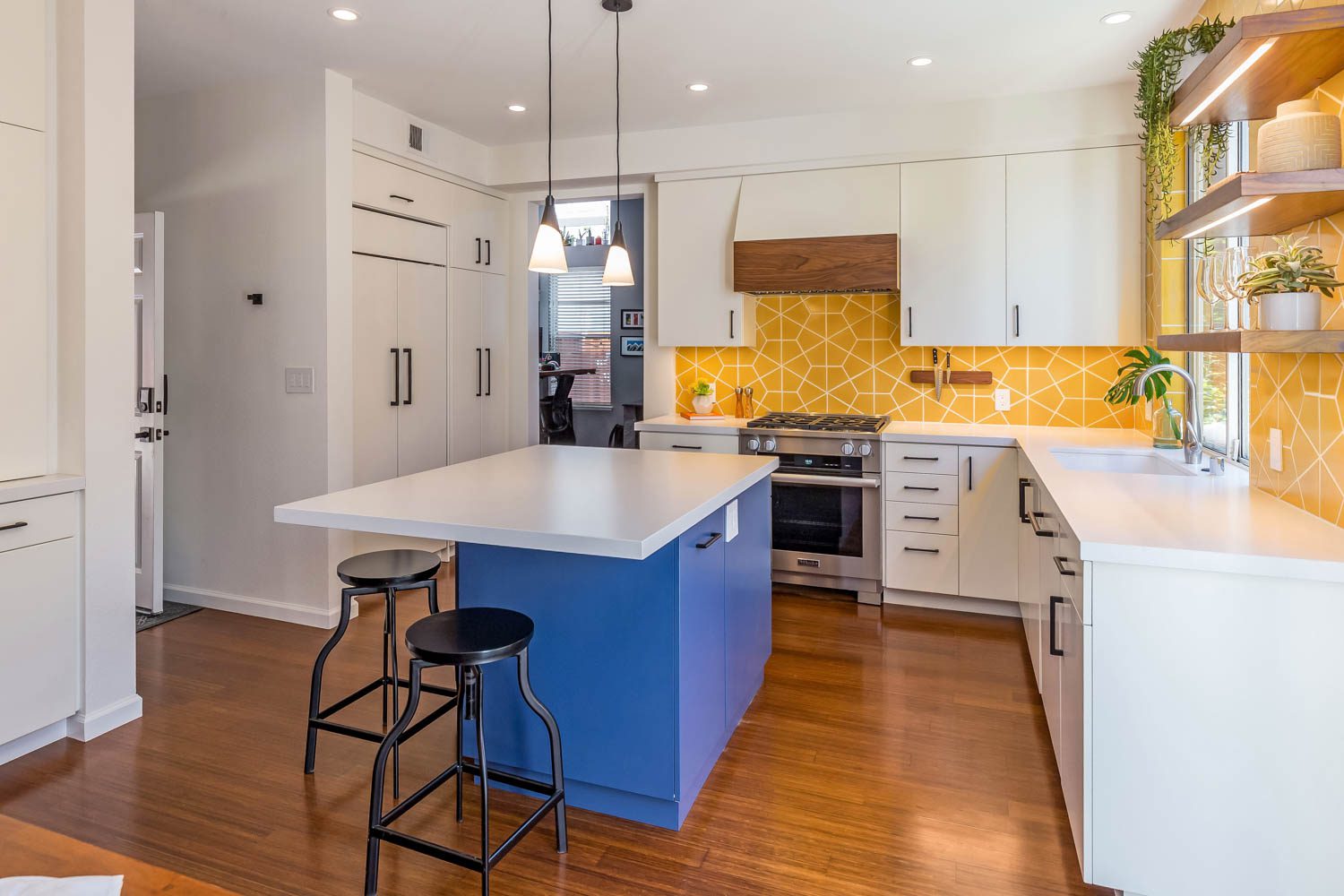 Increase Functionality with Cabinet Organization
Ideally, our kitchens are designed specifically to how we work in the space. To improve the functionality of your existing cabinetry, a cabinetmaker can help you select organizational components such as pull-out shelves, cutlery organizers, tray dividers, door storage, and so much more.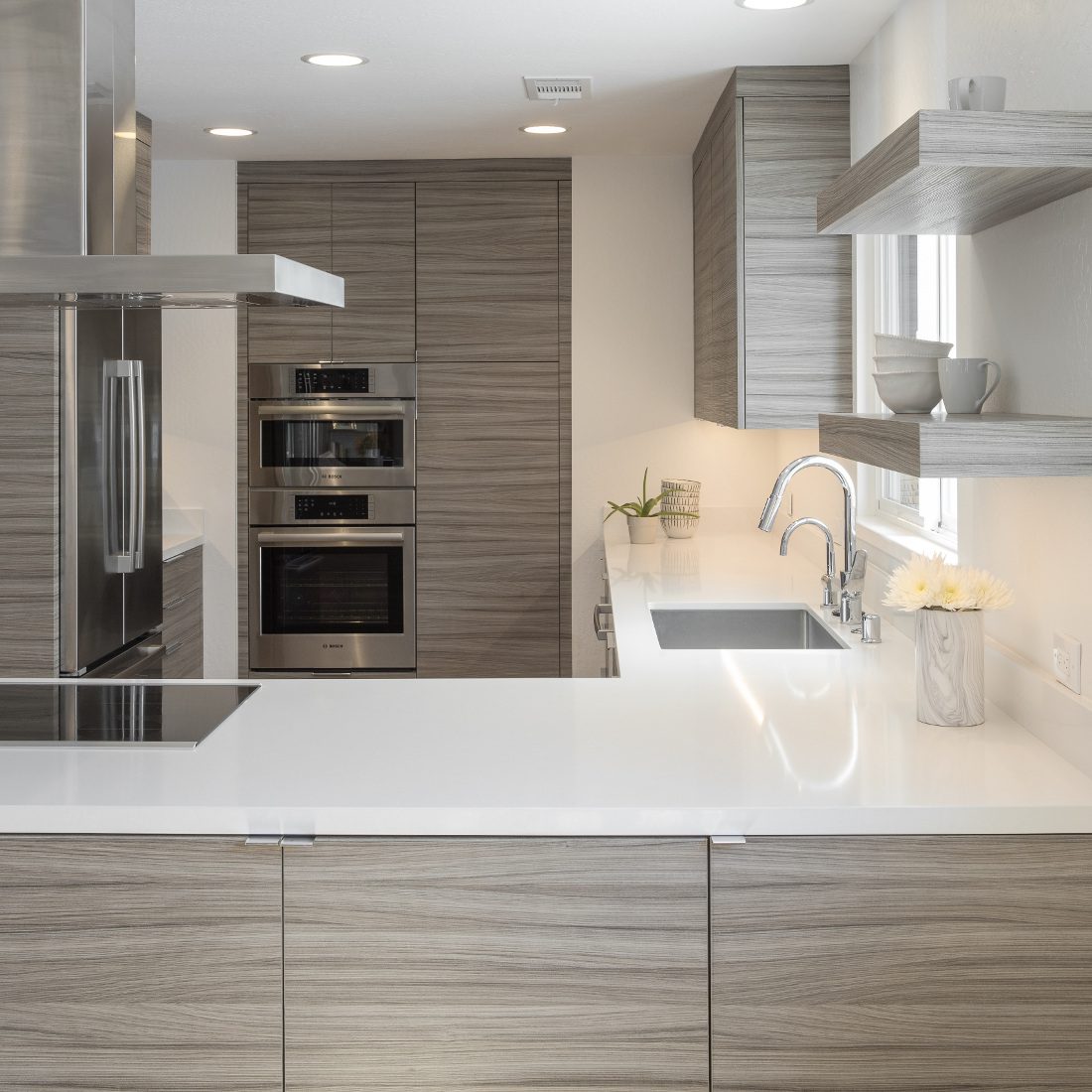 Find Your Perfect Kitchen Remodel Cabinet Idea with Next Stage Design
To learn more about how you can customize your kitchen design to your specific needs, contact us for a complimentary consultation. Our expert team will help you decide what your kitchen needs are for you to feel right at home.