The key to good lighting in the kitchen is functionality – whether you need it to help you be productive or you're preparing the space for hosting guests, the kitchen should be easily adjusted to your needs. You'll know it's the heart of the home when it's easy to cook, fun to entertain, and the space is simply a joy to be in! Whether your lighting needs are strictly functional or aesthetic-driven, there are several steps you can take to figure out which remodeling and kitchen lighting ideas will work best for your project. 
How can I decide which style or type of lighting I need?
Kitchen lighting typically falls into three categories – task lighting, ambient lighting and natural lighting.
Task lighting can be used  above the island, above the kitchen sink or the stove, or even under the cabinets.  It helps you cook, clean, write, or complete other necessities. 
Ambient lighting is still helpful for navigating the area, but serves more of a design purpose – examples include wall sconces and decorative pendant lighting. 
Natural lighting includes any lighting that comes in from the outside. 
Common lighting pain-points we hear are: the inability to complete essential tasks due to poor lighting; a lack of natural light that makes the kitchen feel cramped and gloomy, and a lack of visual interest and/or design elements. 
After task lighting and ambient lighting, what's another unexpected way to improve the look and feel of the kitchen?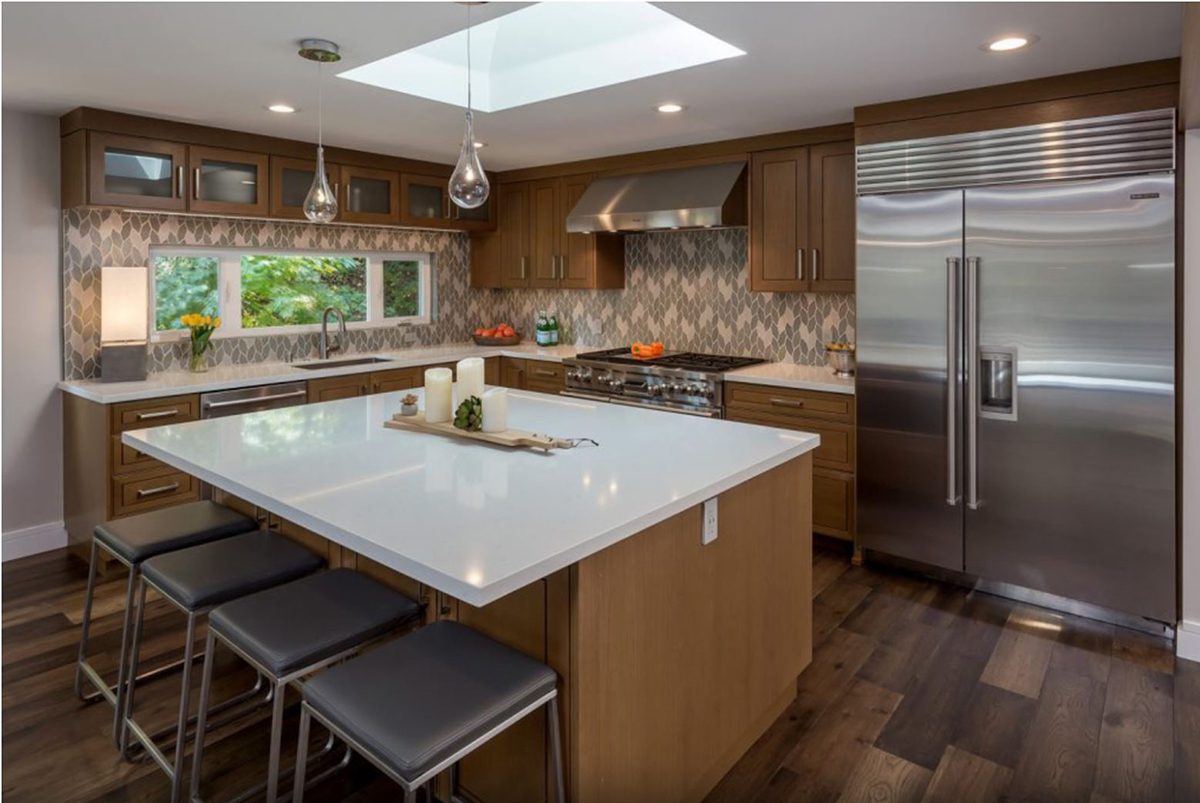 Cleverly-placed skylights or widened kitchen windows can add a great amount of natural light into your kitchen. Additional or enhanced windows can also make the space feel more open and inviting. With more design considerations such as a light color palette or a delicate backsplash,  you can give the space even more added warmth.
How bright should kitchen lights be? How does this affect fixture choices?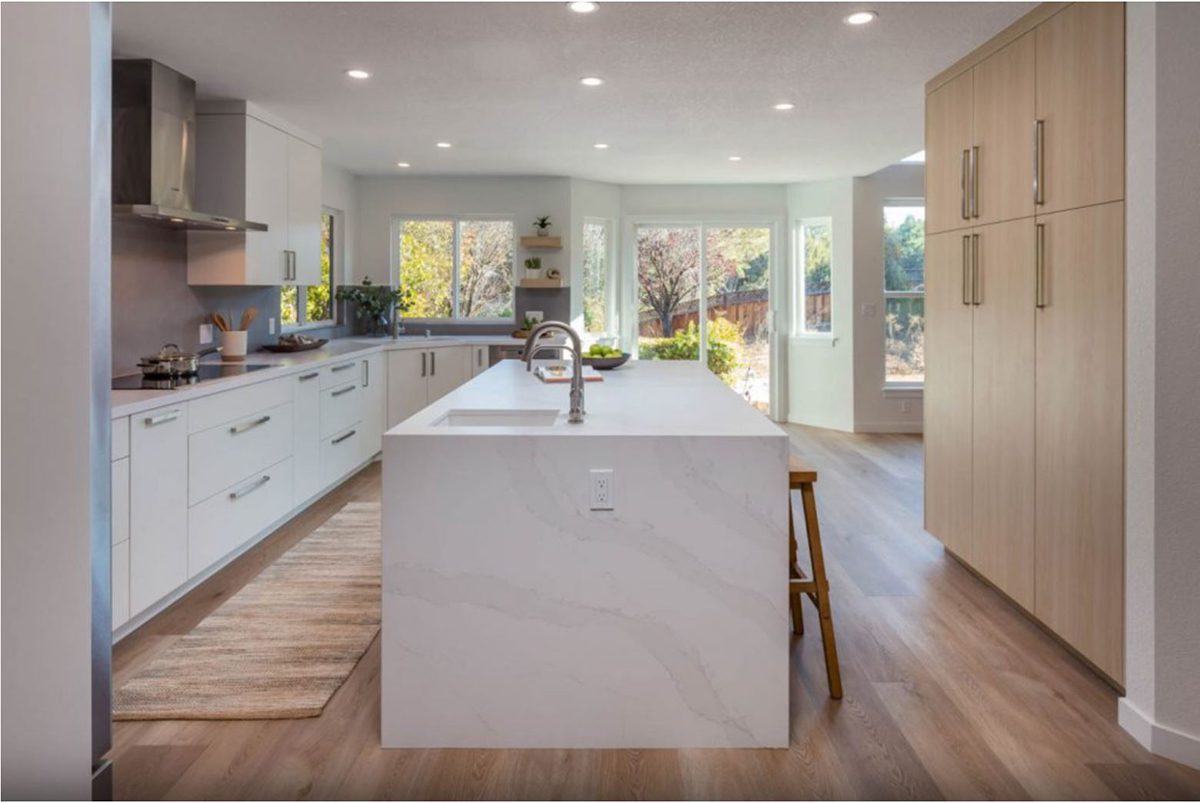 For the areas where you'll need the most light – and where you'll be doing the most cooking and cleaning – 100 watts is recommended. For entertaining areas like the nearby kitchen table or attached dining room, 80 watts should do the trick. You can also customize the brightness closer to your exact needs using dimmers, timers, or the transparency/opacity of the fixtures themselves. 
Is there any "bad" type of kitchen lighting?
It's only bad kitchen lighting if it doesn't improve the way you use or enjoy the space. Fortunately that's tough to do, but by keeping this in mind from the beginning, you can make sure all your design decisions are strategically placed toward your goals for the new space.    
Can you replace kitchen lighting without an electrician?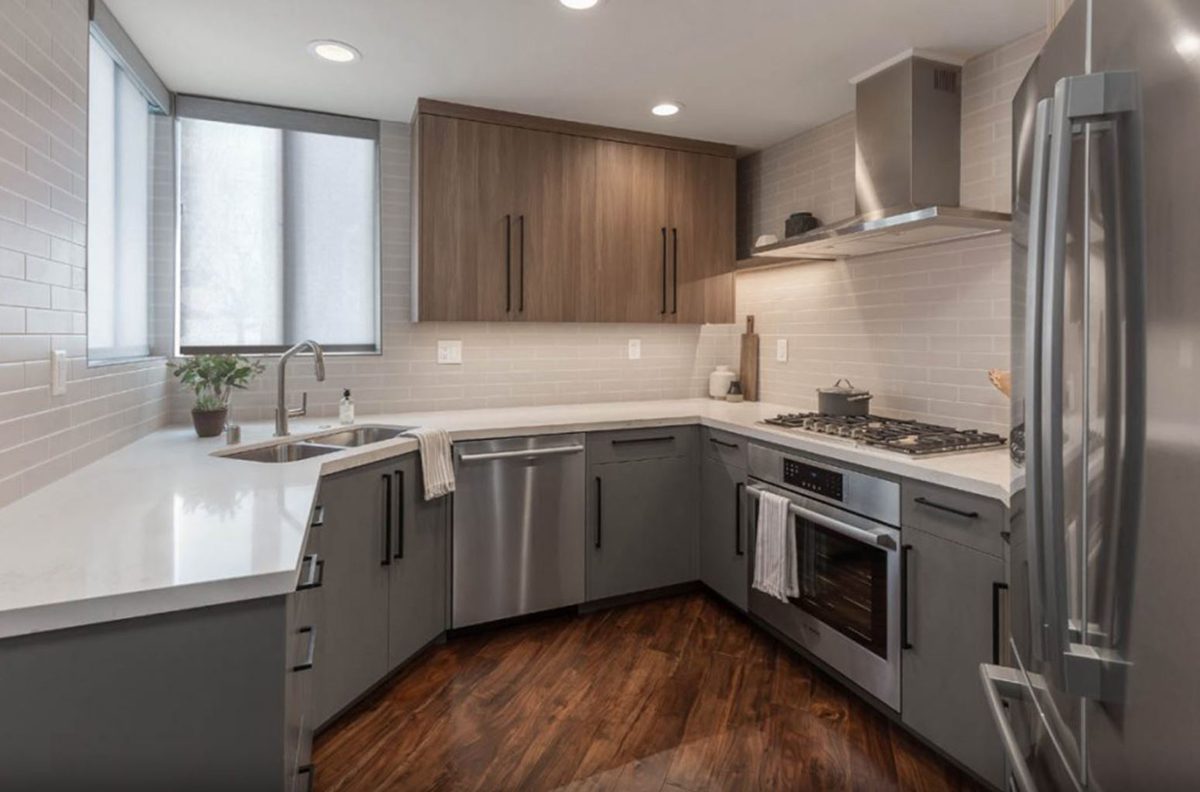 We wouldn't recommend replacing kitchen lighting unless you're working with an electrician or a remodeling company that employs certified electricians. Not only is the safety of the entire home called into question, but what starts as a dangerous worksite may incur further costs in personal injury, permitting, or resale value down the road. The top recommendations for finding a qualified electrician include licenses, experience, testimonials, and reliability. Confirm your kitchen remodeler has appropriate credentials and be sure to cross-reference any conversations with reviews and additional research as needed. 
Check out our Kitchen Page for more remodeling and kitchen lighting ideas and inspiration!