When you get the itch to renovate, it's easy to get caught up in the finished product: design books, inspiration boards, that feeling that your home is finally complete. But each decision in the remodeling process is important. If you are remodeling your home for the first time, as the homeowner, we're sure you have a lot of questions! You've heard enough about what to do — let's talk about what not to do. Be sure to avoid these 5 mistakes when starting your kitchen renovation:
1. Choosing an Oversized Island When It Doesn't Work in Your Space
The kitchen island seems like an all-in-one solution to end all flow and function issues in the kitchen, but unfortunately, it's not that simple. If your kitchen didn't gain any square footage in the remodel and you haven't taken any room from neighboring spaces like the living or family rooms, you may not have enough room for the oversized island that you imagined. An oversized island in a small space could create even more flow issues, reducing the effectiveness of the different "zones" which you use to prepare and cook meals. A remodeling company can help you figure out which size and style of the island will look best for your space, whether it's a waterfall edge, a rolling island or an eat-in buffet-style bar. A design-build expert may even suggest a peninsula, giving you space-saving options when your layout isn't quite as open as you need it to be.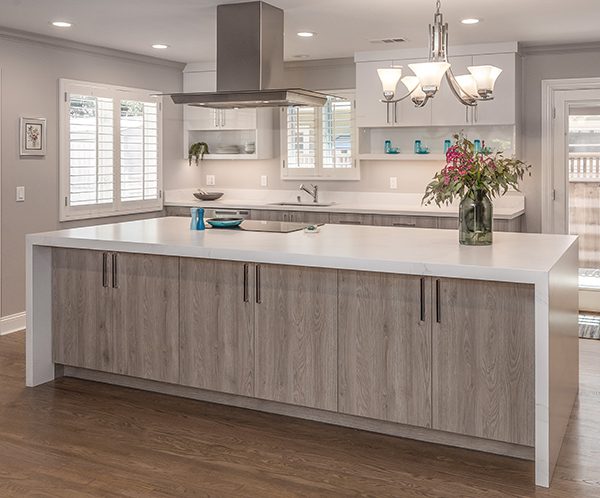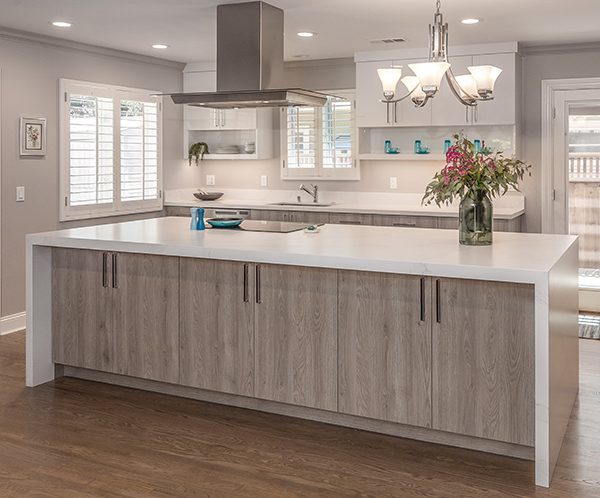 2. Planning for Everything But Storage
While a major layout change might solve function issues, it could create problems with storage. Be sure to consider space-saving options wherever possible. Your designer will guide you through optimal storage options based on your needs that you convey to them. You may find pull-out storage useful for hiding spices, cleaning supplies, and trash cans. Some homeowners even have appliances hidden behind appliance garages like the microwave or a refrigerator behind cabinets if you're looking for options that are accessible but don't disrupt the new look of the space.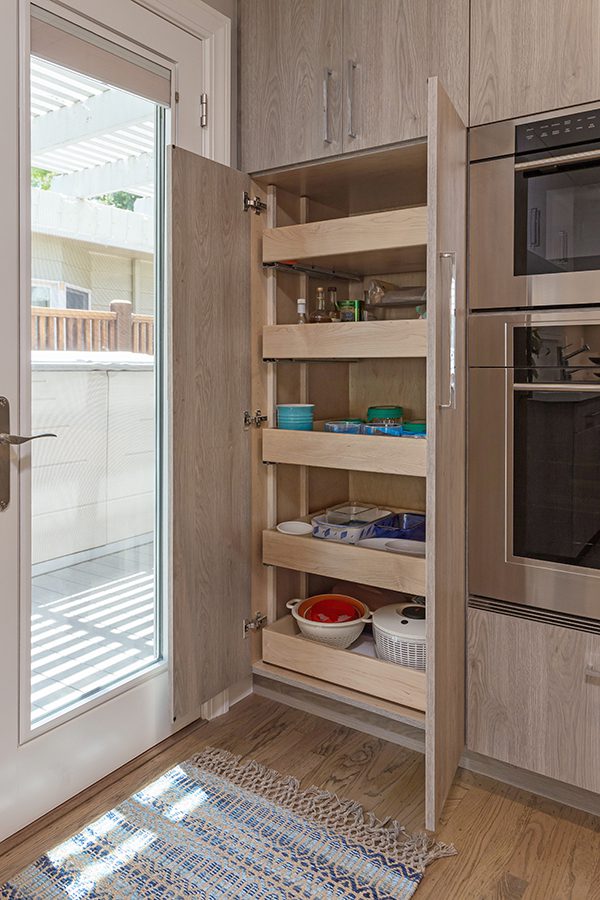 3. All Business, No Party
Don't make any quick decisions about designs or layouts without first considering how you will actually use the space. You're getting a remodel because you want to use your new kitchen to the fullest. Take advantage of this opportunity to completely re-design the space and align it to your exact needs.
The company tends to congregate in the kitchen, so make sure you consider leaving space for family and friends to gather, whether it be seating at the end of the island or an attached sitting area;
Don't underestimate the power of features like lighting and backsplashes — it's an easy way to tie the old and new spaces together;
If you're concerned about how the space functions now, you may want to consider a kitchen addition or whole house remodel, which will give you even more control over how things run.
4. Do Your Homework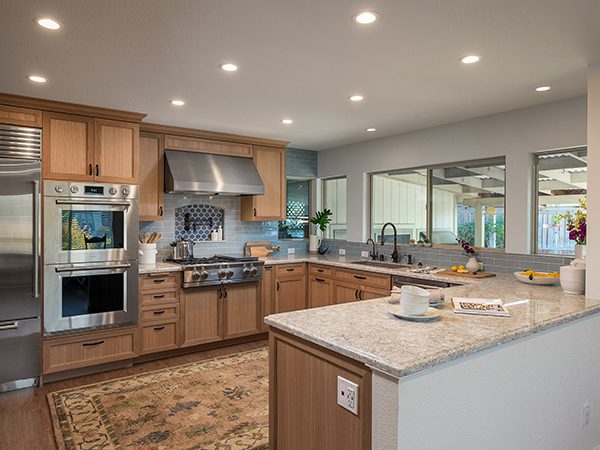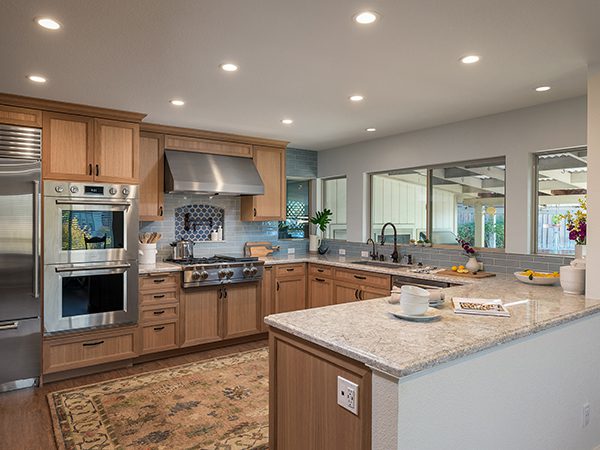 See if your contractor or remodeling company that you are researching has reviews of different renovation projects they've completed in the community. Did they stay on schedule and budget to the best of their ability, or were homeowners surprised at how unpredictable the process was? One or two bad reviews may not set off any alarm bells, but you may want to consider if they have any negative patterns, because this will, after all, become your reality for the duration of your own project!
Be sure to consider whether several general contractors — or a design/build company — which would carry all the associated professionals in-house — would be a better fit. Think about the goals of your project, including budget and timeline, and how much project management responsibility you'd like to have as the homeowner. These will be the biggest factors in determining which to choose for your remodel.
5. Don't Do It Alone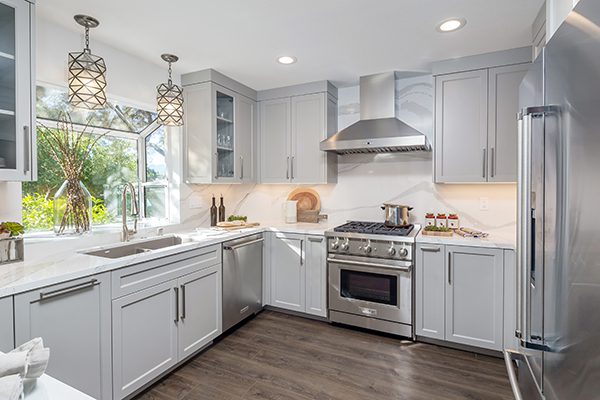 Here's why you shouldn't take on a kitchen renovation without the help of a local expert:
They're familiar with the community, meaning they know what types of remodeling projects are trending, how much it will cost and what's in demand for potential buyers.
A local remodeling company will have the tools to complete the project successfully, including an established network of material suppliers and subcontractors, and an intimate knowledge of local permits and building codes, ensuring that the project will run smoothly.
You'll know what you're getting — it's much easier to sign with a company that's completed award-winning kitchen renovations in San Jose, than a company that you just aren't sure you can trust.
When it comes to your home remodeling company, leave nothing to chance. Attend one of our upcoming seminars or schedule a conversation with one of our remodeling consultants to discuss your upcoming kitchen, bath, or whole house remodeling project.