When you walk in the front door at the end of the day, you're welcomed with the comforts of the home — the antique dining room table, your favorite lounge chair, and of course, the loved ones you share it all with. But with time, you've also become accustomed to the cycles of clutter and clean up and that one corner of the home where any extra company means too many cooks in the kitchen.
A remodel gives you the opportunity to see the space with fresh eyes. You've been toying with the idea of a remodel, noticing that the kitchen cabinets could definitely use some re-facing, maybe even replacing…that clunky Jacuzzi tub that used to seem like a spa-inspired feature now only seems to take up valuable space. Hosting company has started to feel overwhelming, and only seems to remind you of how closed off and segmented the home has started to feel. With a whole house remodel, you'll have the chance to start from square one, and create a space that finally fits your family's needs.
Let's explore some whole house remodeling ideas that gave these homes in Silicon Valley a fresh, modern makeover.
Mountainside Mix-Up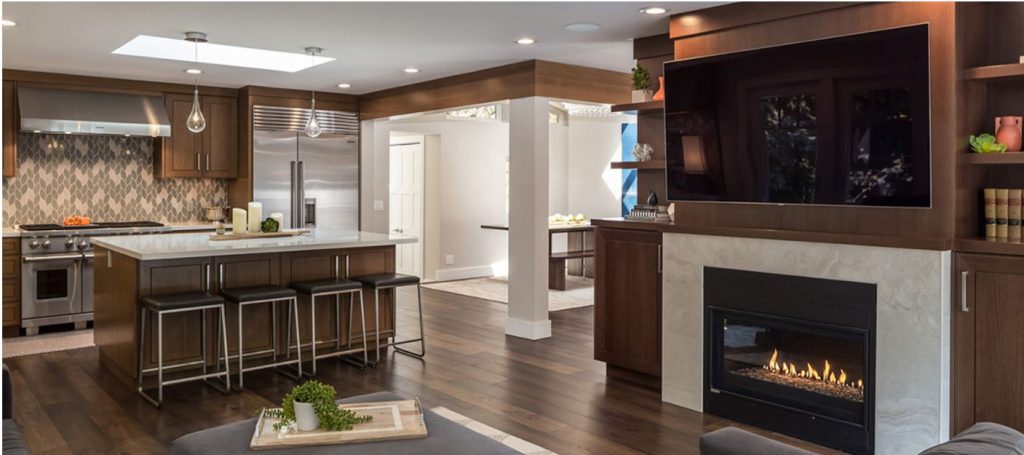 This client was frustrated with their oddly shaped kitchen, because it provided only a fraction of the storage space that they needed, and not much more to prep and cook meals. Two spaces that go hand-in-hand like the kitchen and dining room can feel disjointed without clear, connecting sight lines, so rather than adding square footage, we chose to get creative with these neighboring spaces.
We discovered that the large dining room presented the perfect opportunity for a swap — the dining room became the modern, open concept kitchen and the former kitchen made for a sizable dining room, giving these homeowners the best of both worlds.
Whole New Concept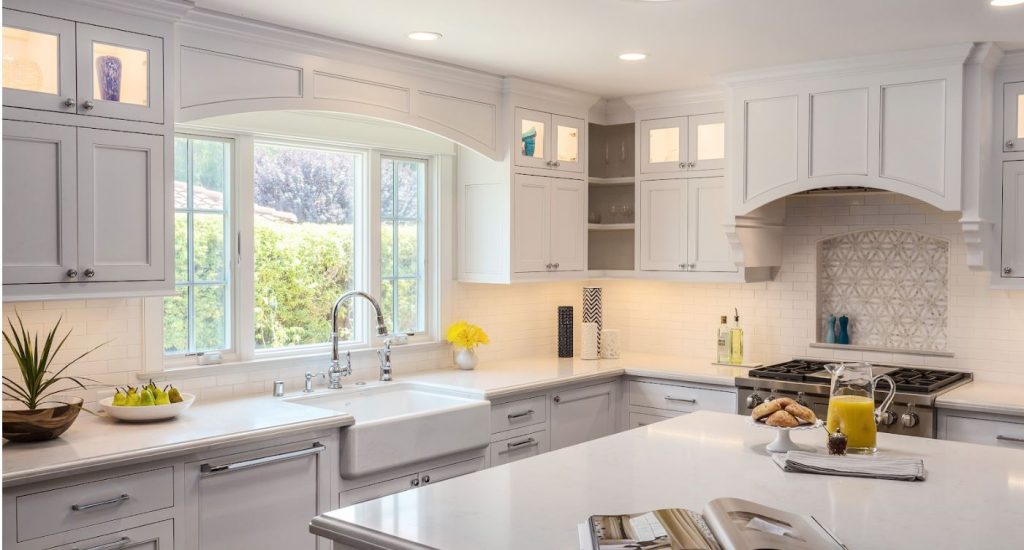 Homeowners may fall out of love with certain features from their home with passing trends or a change of circumstances, but this client was ready for a life-changing renovation — a whole house remodel.
Young families no doubt need the elbow room — since multitasking is non-negotiable, when it comes to comfort, we made sure to pull out all the stops. Building a larger work island meant finally being able to stretch out, do homework, catch up on the family's favorite shows, and make great meals together, all in the same kitchen. We also bumped out the back wall into the backyard to make more room for entertaining! To host family overnight, we incorporated a flexible room upstairs that could function as part guest room, part home office.
What's the difference between an addition and a whole house remodel?
While an addition adds square footage to the existing home, used to solve major function and flow issues that may be a result of an outdated, cramped  layout, a whole house remodel is a complete overhaul of the space, within the current square footage. It can sometimes include an addition, but it doesn't have to — the defining characteristics of this kind of remodel include changes to the kitchen, living room, multiple bathrooms, and other touch ups like a fresh coat of paint and new flooring throughout the home.
Who needs a whole house remodel?
A whole house remodel would be useful for a growing family that's looking to invest in the home long term, both in terms of spend and the amount of time they plan to stay in the home. A whole house remodel could also be useful for a pair of empty-nesters who'd finally like to get that chef's kitchen, spa-like restrooms, and brand new flooring they've been pining for all these years.
What are the alternatives, if any?
Both the addition and the whole house remodel are sound solutions for a "forever home", meaning the homeowner would like to stay there indefinitely. If you're looking for a quicker fix for either resale value or day-to-day function, a standalone kitchen or bath remodel could be the best choice for you.
Ready to imagine more? Let's chat about your whole house remodeling goals in the San Jose area. Take our Design Quiz, attend an upcoming seminar, or schedule a consultation with one of our project consultants.